Like or Share this post.
What a day! It is rare in a season that one has the opportunity to ski snow as deep as we did on April 24. I went up with Clayton and Felix to sled-ski Vail Pass. Our M.O. was to get one last fix of face-shots and dropping cliffs for the season. We got what we came for.
When you watch the video you'll notice that the quality is much better than before (it's in HD!). That is because I'm now using a GoPro camera and this is my first time using it. I've still got to make a few tweaks, but I really like how it is working out. Clayton and I traded it back and forth a few times, so you'll notice that some of the footage is me, and some is not. The snow-machining footage is Felix...he has become quite the sled-neck.
Take a look and let me know what you think of it. The music is by a great bluegrass band called Town Mountain (CHECK 'EM OUT!)...perfect feel for the way the day went.
April Huckfest
from
Joel Bettner
on
Vimeo
.
I didn't take many pictures because the camera battery died, but here are a few I got before it did.
Clayton dropping a double: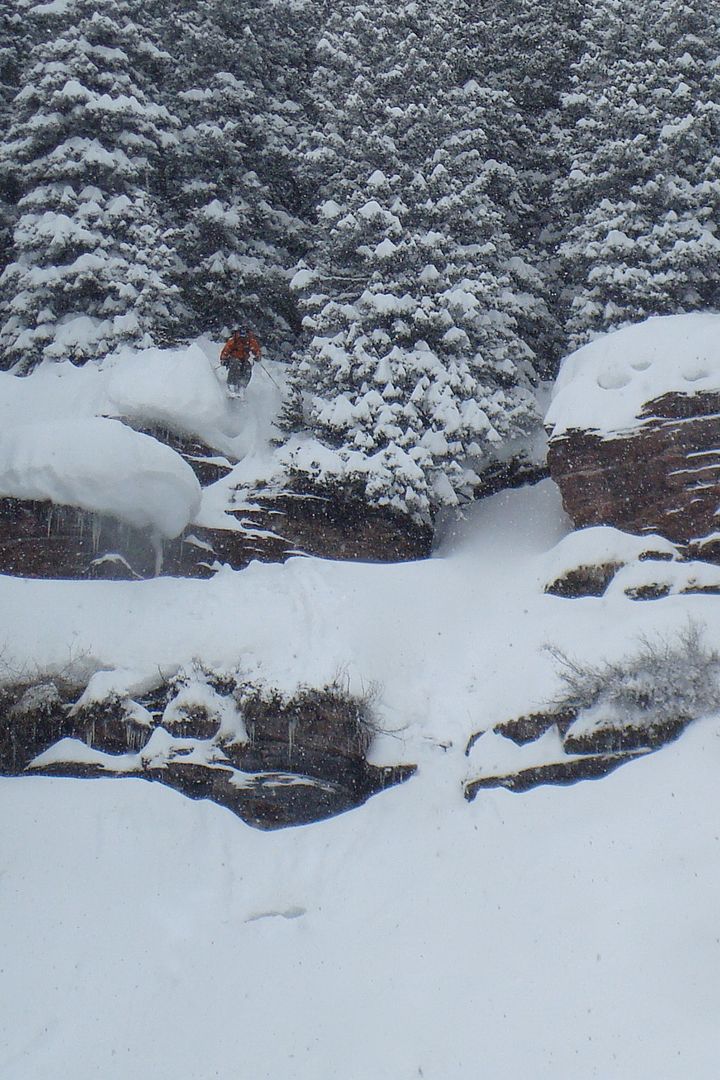 Felix ripping around on the sled: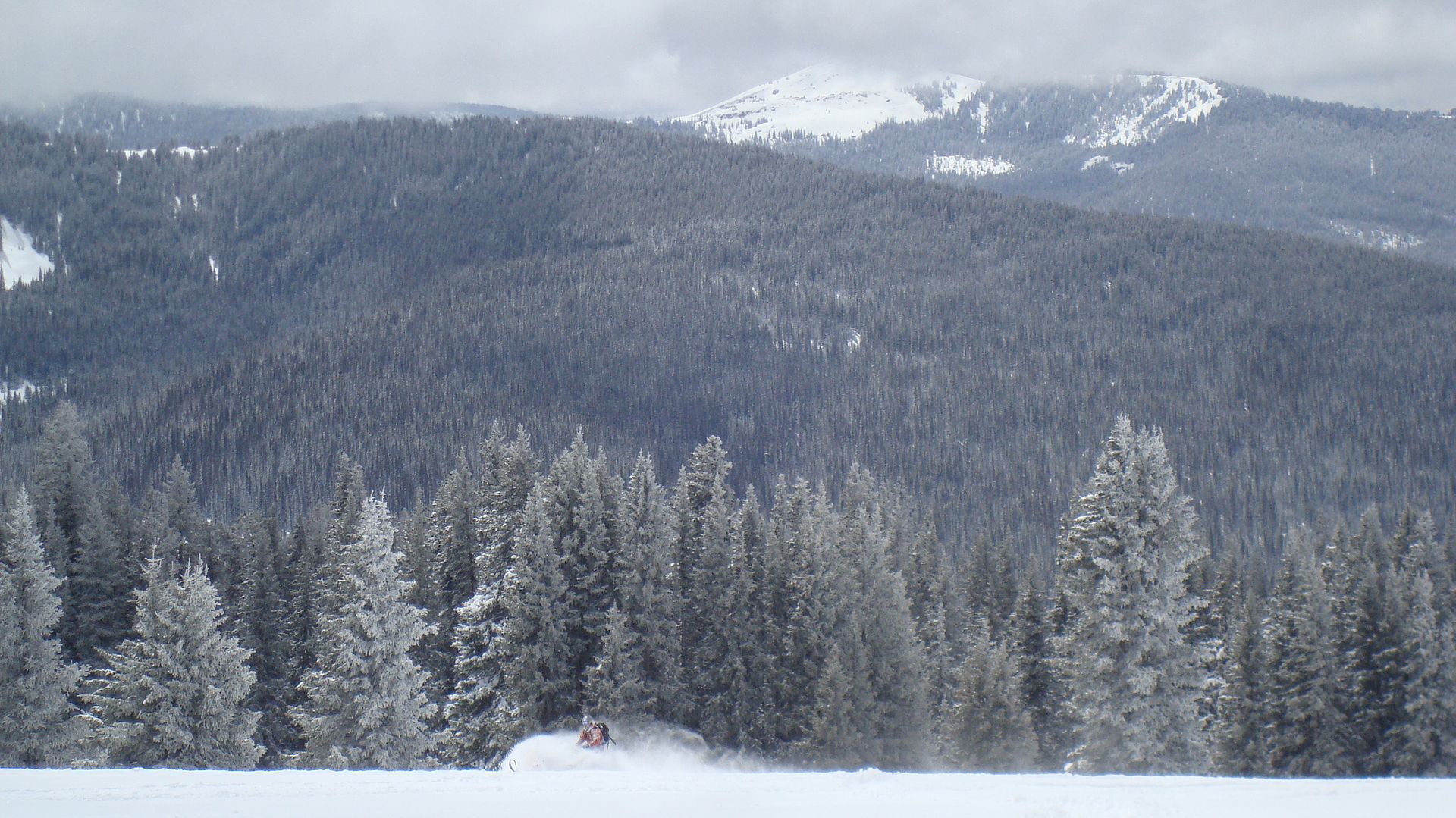 I CAN'T BELIEVE IT IS ALMOST MAY AND WE GOT A POW DAY LIKE THIS! Just awesome...