Like or Share this post.
The past weekend was closing weekend for the primary Vail Resorts (Vail, Beaver Creek, Breck & Keystone)...always a bittersweet weekend for me. This year that was especially true because closing day fell on my birthday. It is sad because the resorts are closing, but a blast with all the tom-fooligans and shenanigans that take place. Even though the resorts stopped spinning lifts for the season, the ski season is far from over. There is LOTS of touring and big mountain skiing still to be had.
Here is a brief synopsis of my weekend (notice the ample amounts of non-resort skiing):
Video
Friday
On Friday morning Maroney, Geoff and I went up to Berthoud. We had a few things in mind to ski, but decided on something we've been wanting to do for a while - the south face of Russell Peak. The snow conditions were favorable for it, and after digging a pit and doing a few tests at the top, it was time to ski.
A view of the lines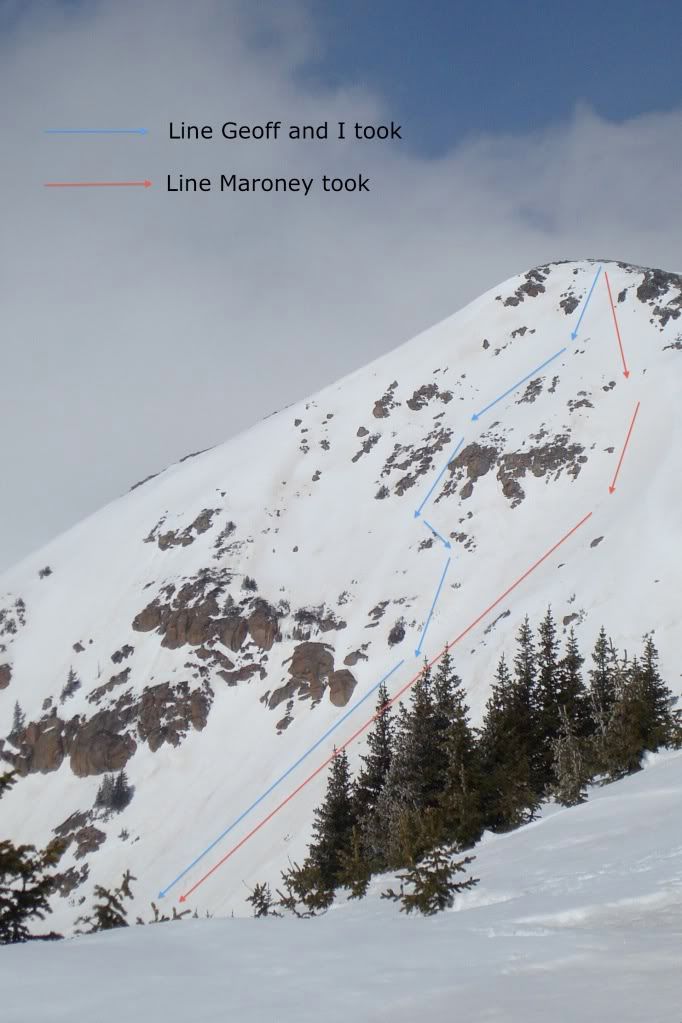 Approach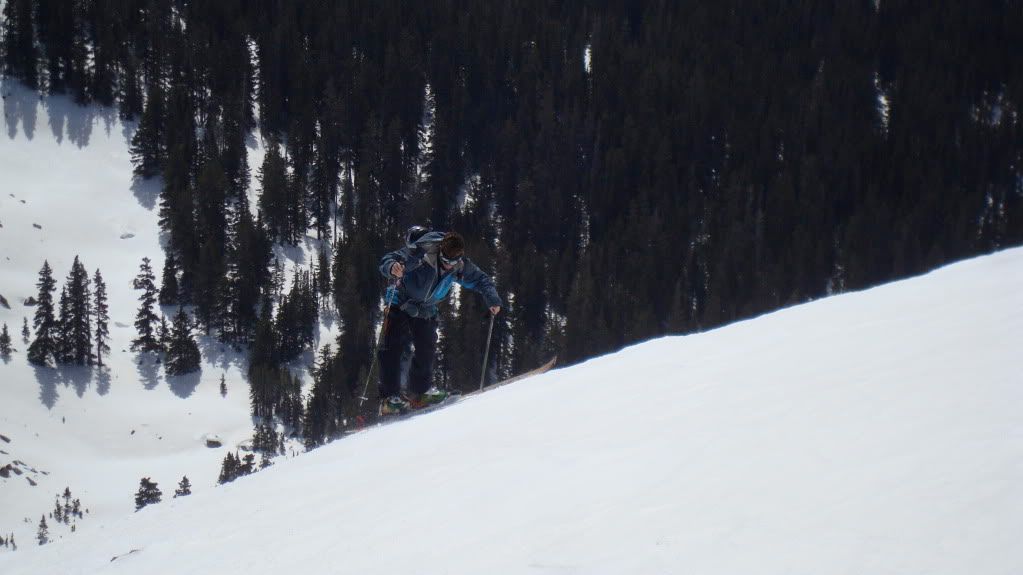 Summit Scenics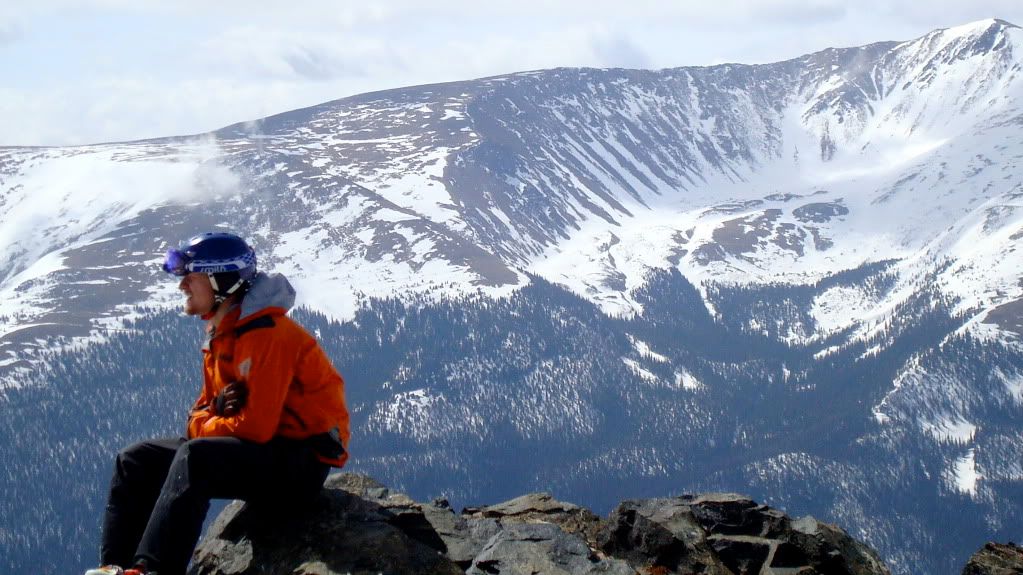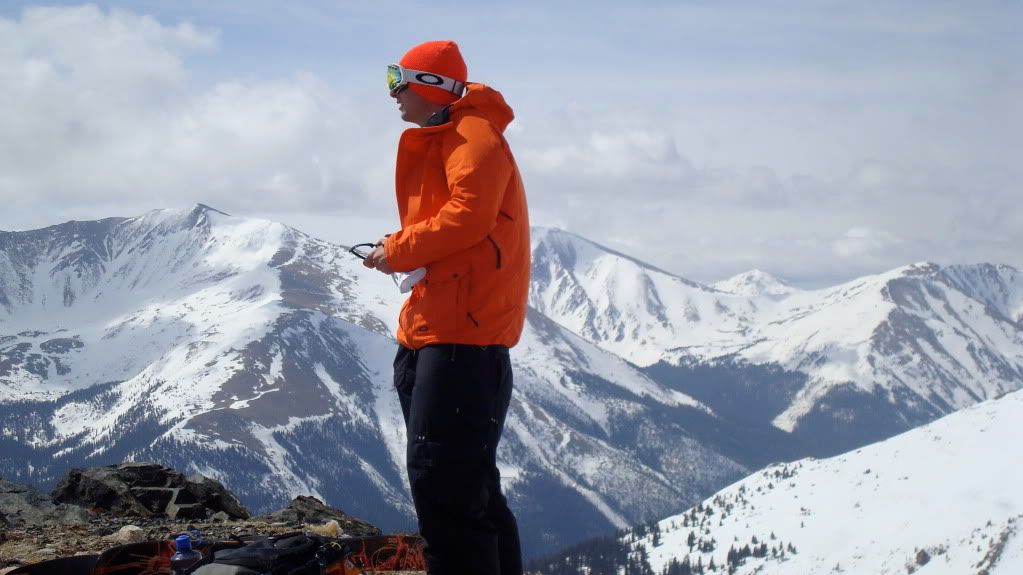 Looking down the line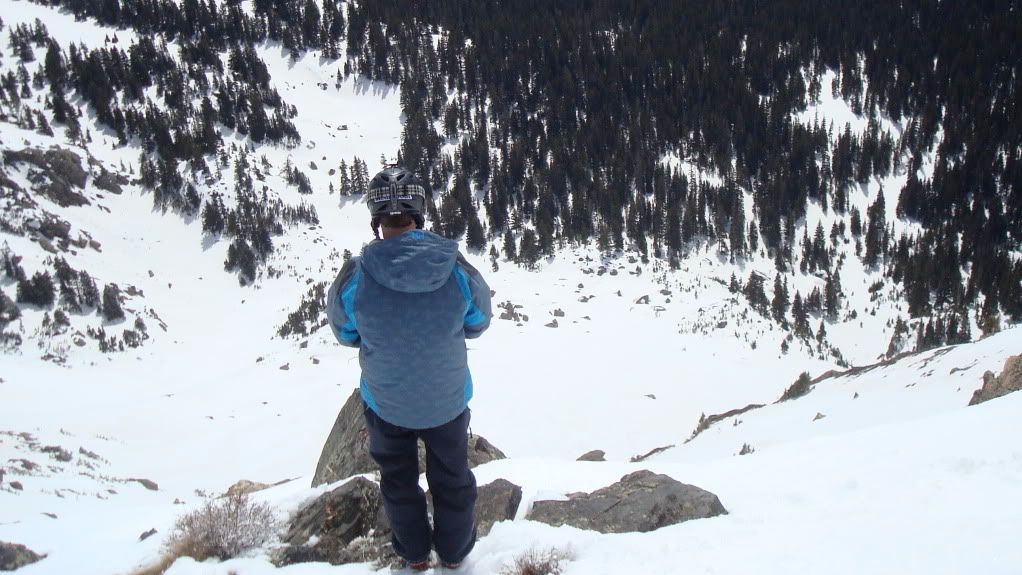 Geoff reaching the bottom
Maroney dropping in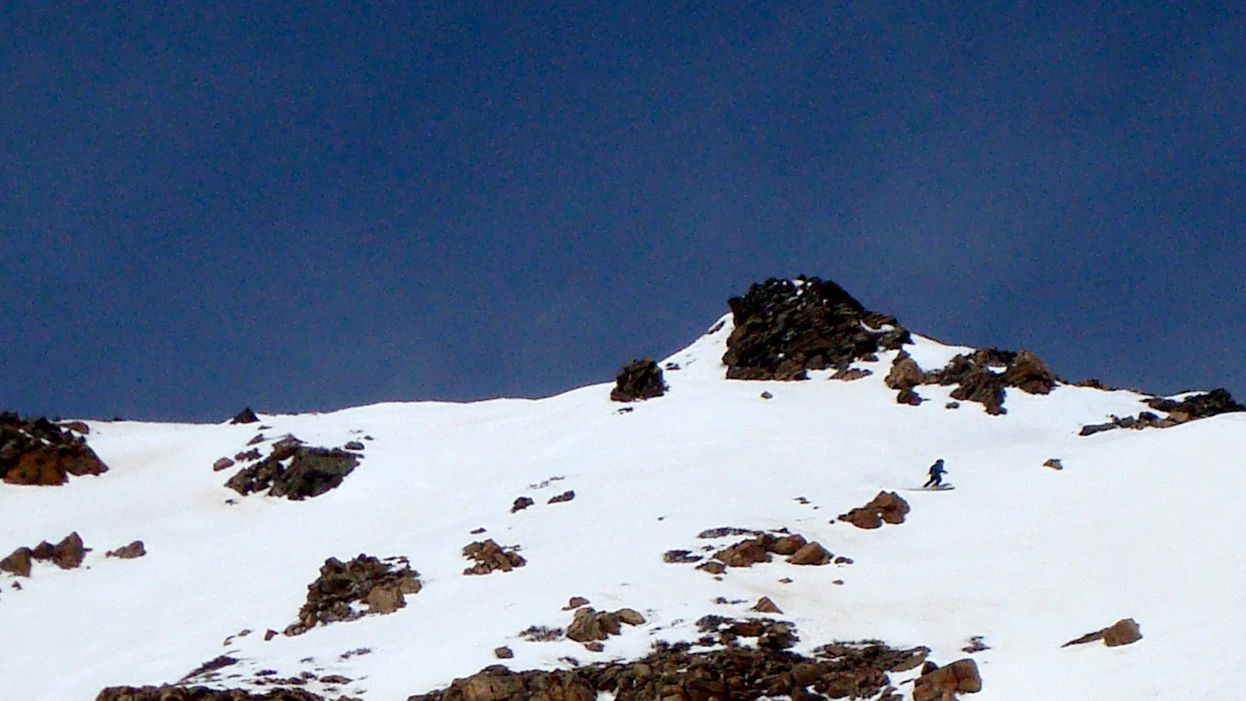 Saturday
I went to Berthoud with Doug and TBar because I couldn't find any of my usual ski partners who wanted to ski in-bounds. As you can see, it was snowing and the visibility was pretty poor. We chose lines that kept us close to rocks or trees so we could see well. The conditions weren't conducive to taking many photos or video.
TBar in the summit fog.
On top of the line. It looks like it drops into nowhere.
Ripping a turn in the middle. I had to edit the contrast on this photo so you could make me out down there.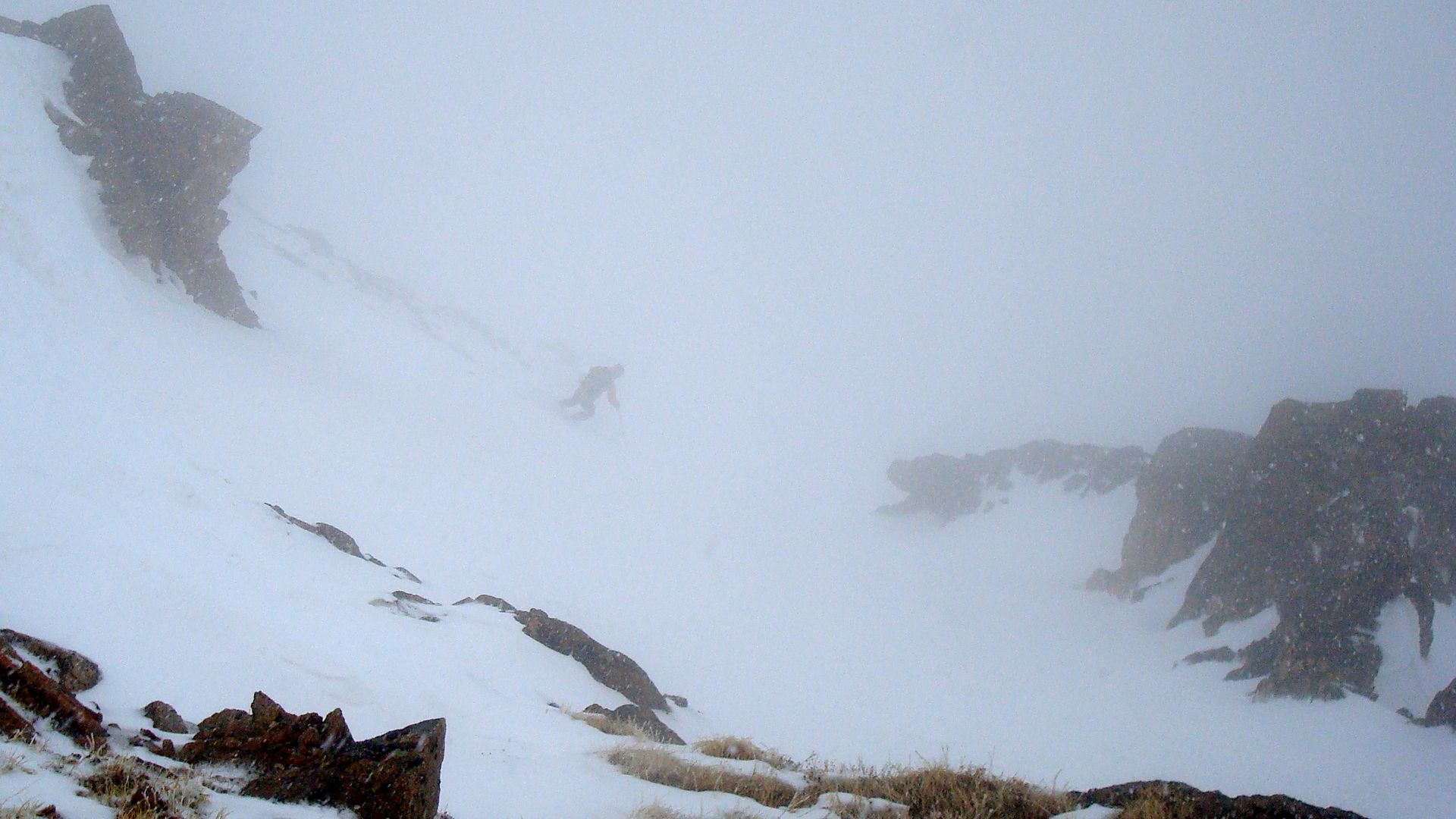 Sunday
With Sunday being the last day to ride lifts at Vail I decided to celebrate my birthday there with Kelly (my wife), Doug and Meghan. It was a blast! Basically gaper-day all over again. Below is the recipe for a great day spring skiing in-bounds.
2 parts spread eagle.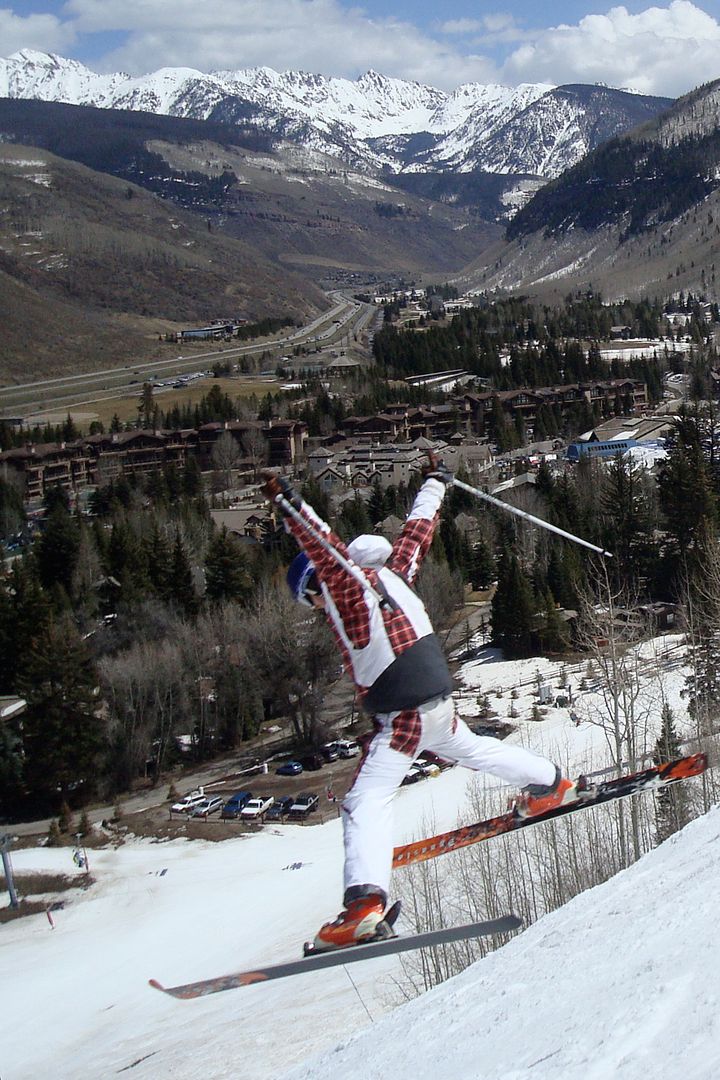 1 part face-plant
A dash of X-trem terrain
A pinch of free concert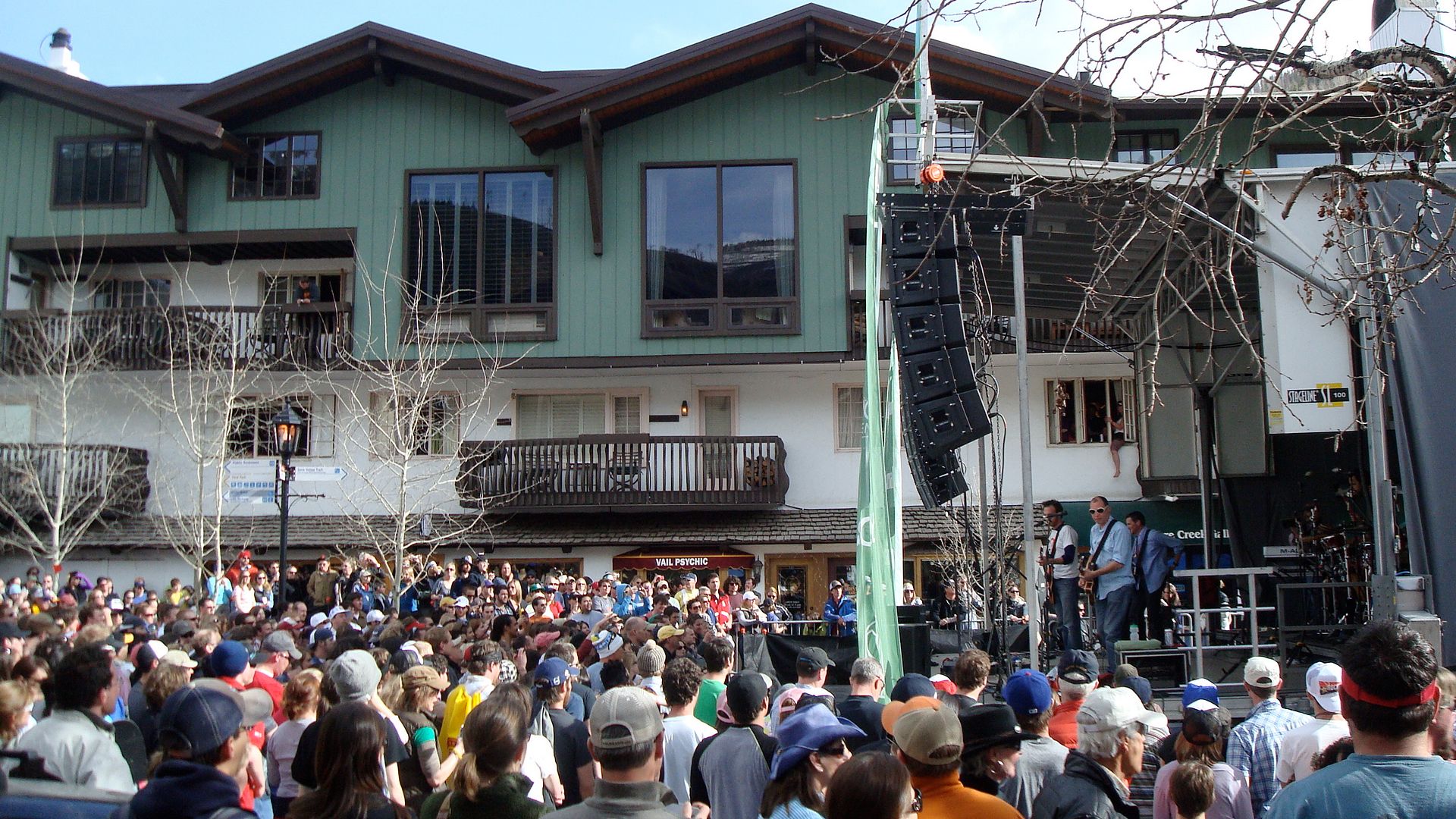 Serve with great friends
I demo-ed some skis on the first run of the day, when the snow was still icy from the overnight freeze. The bindings must have had the din set on 4. I jumped off a small headwall (to do a spread eagle...of course) but the skis stayed on the ground. This was the snow-rash carnage.