Like or Share this post.
Today I went on an adventure with Clayton, Hamilton and Eric. We skied the steep southern face of The Citadel, a 13,000'+ mountain in the Front Range of Colorado.
Due to some equipment and medical issues, the ascent took longer than anticipated. We made our approach up Dry Gulch. When we got to the top, the snow had softened up significantly. The top pitch is quite steep. I'd estimate that it is just over 45 degrees, but take a look at the pics and be the judge for yourself. I did a ski cut and was able to get a decent sized wet slide (a type of avalanche for those of you not familiar with the vernacular) to move. After clearing that top ~5" the snow was much more stable and skied very well. It was fast and fun.
Now its time for the fun stuff...
The Citadel, CO April 11, 2010
from
Joel Bettner
on
Vimeo
.
Our first glimpse of the objective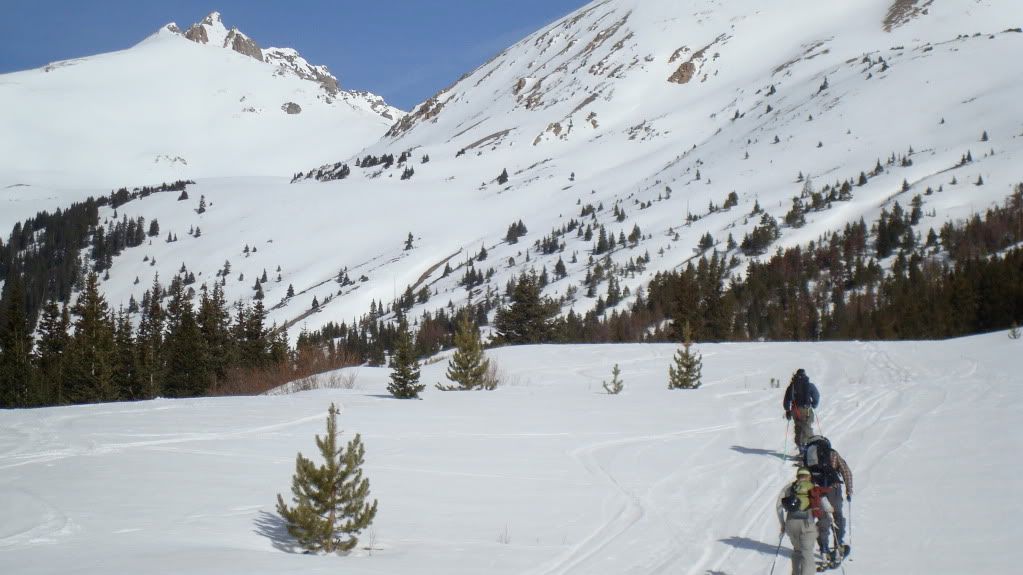 Slowly but surely getting closer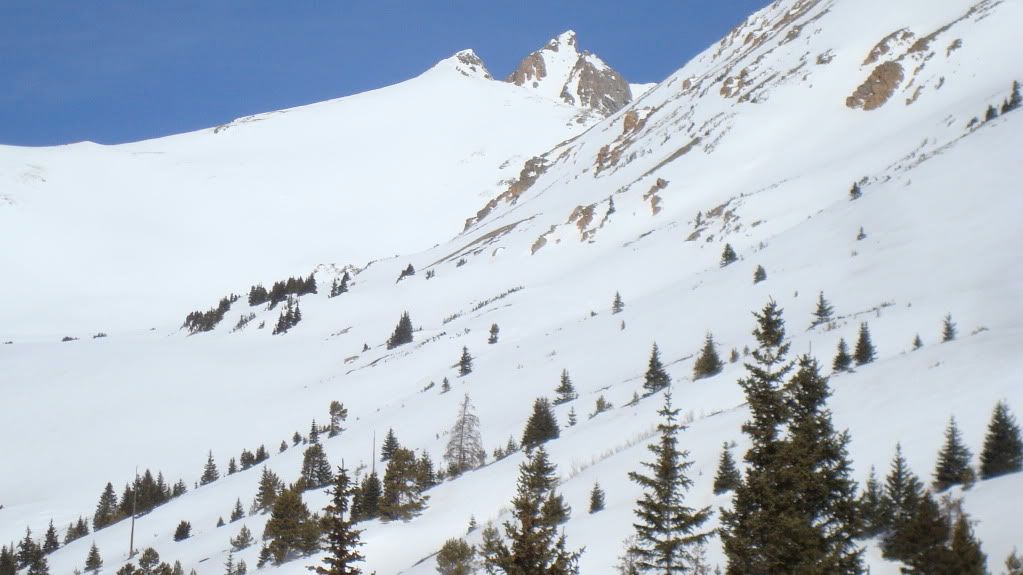 Approach pics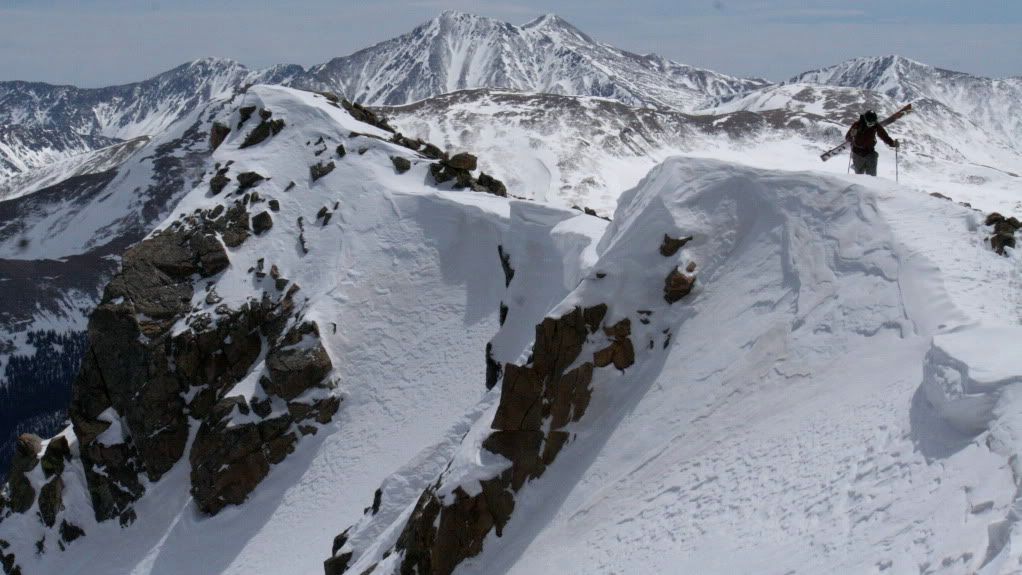 In this picture you can see our route up to the summit and the lines we skied down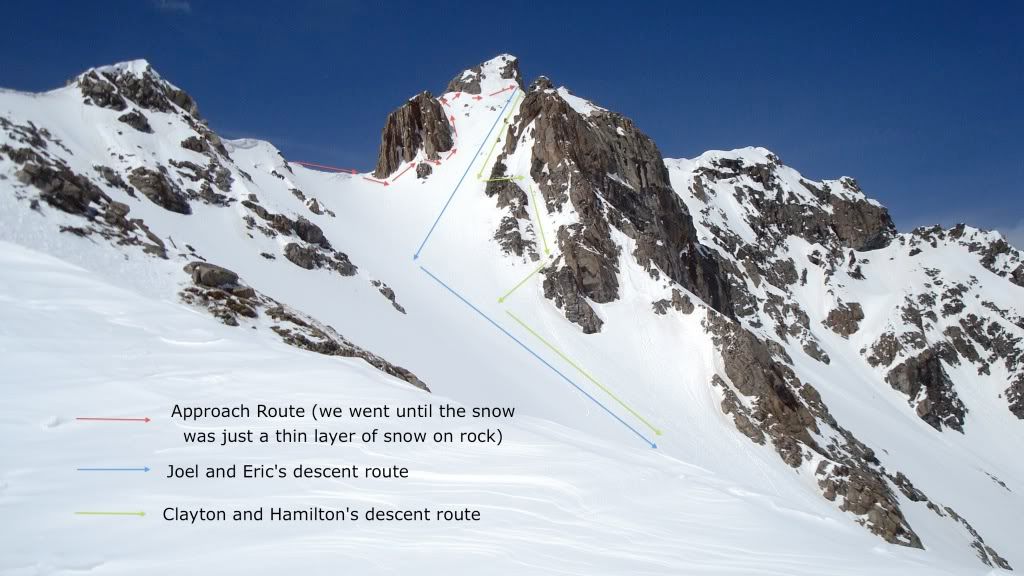 At the saddle, just before the summit push, we met up with another group of friends who had approached the peak from Loveland Ski Area. They opted not to ski from the summit and dropped in from the saddle before us. Here we are doing a little slope stability analysis.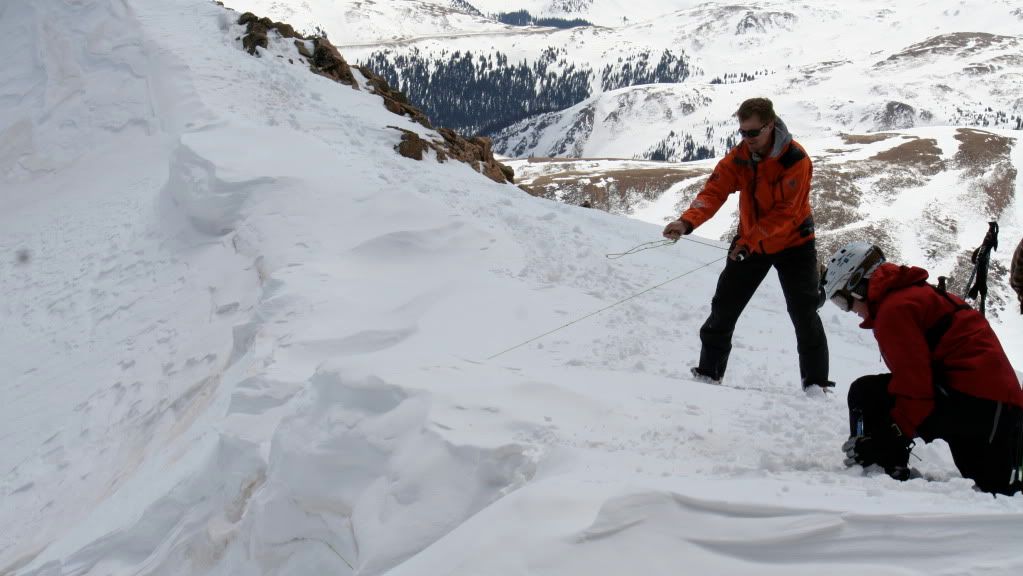 Artsy
Getting the skis on at the summit
I skied first after putting in a ski cut. Like I said before, I was able to release a decent sized wet slide. After letting it run its course I got after it with some good speed and really fun turns.
Yours truly dropping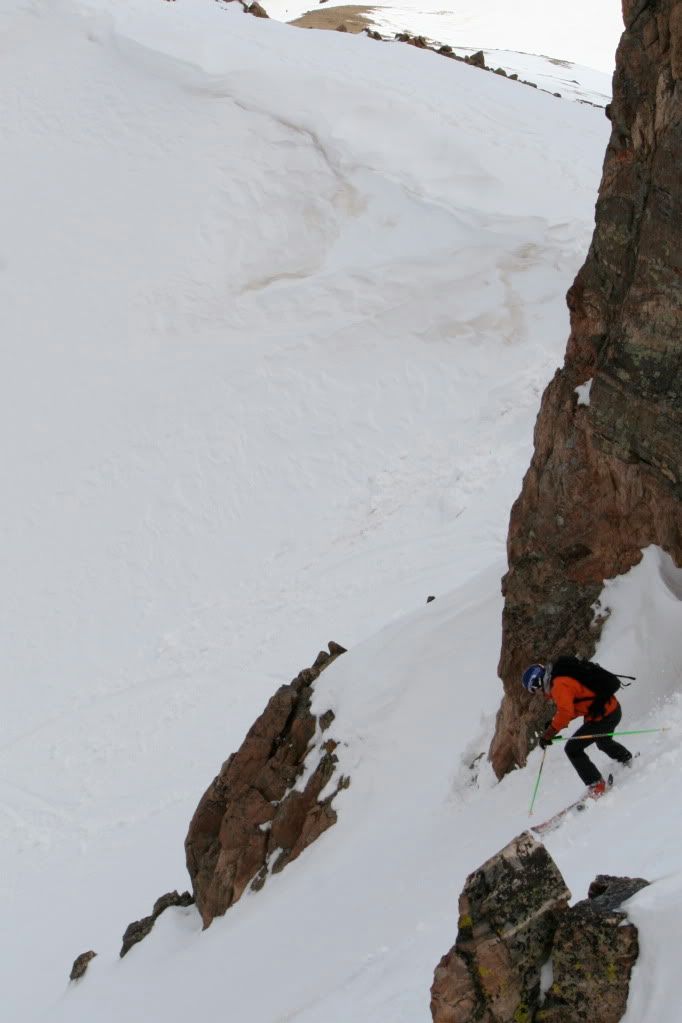 Eric dropping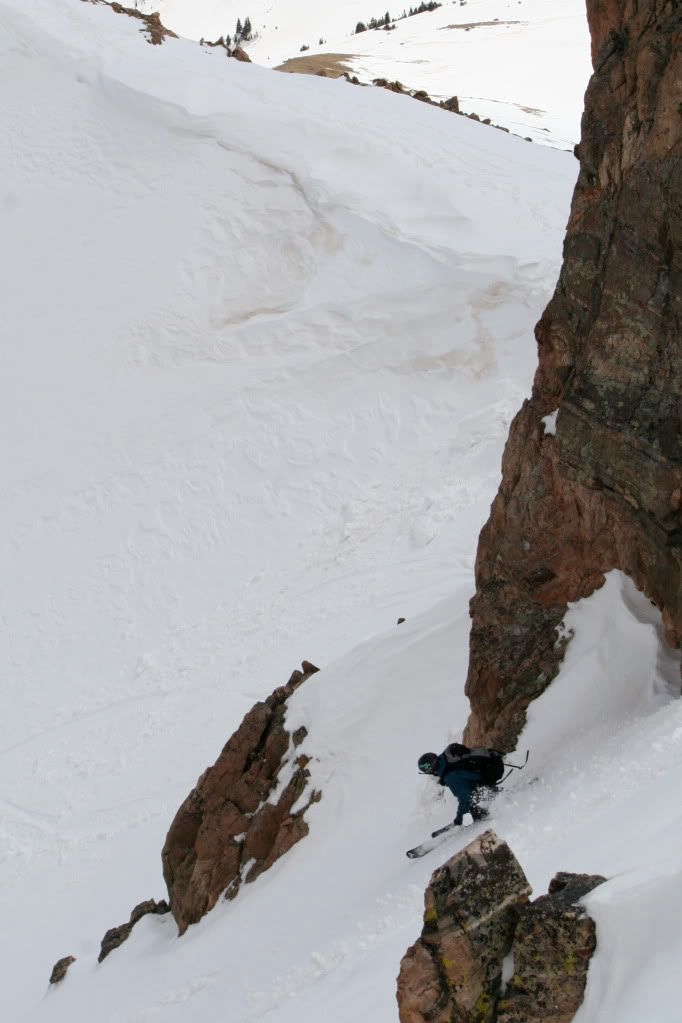 Hamilton and his gnarly line. Clayton skied it just before him. A big thanks to Clayton, sorry we don't have any descent pics of you.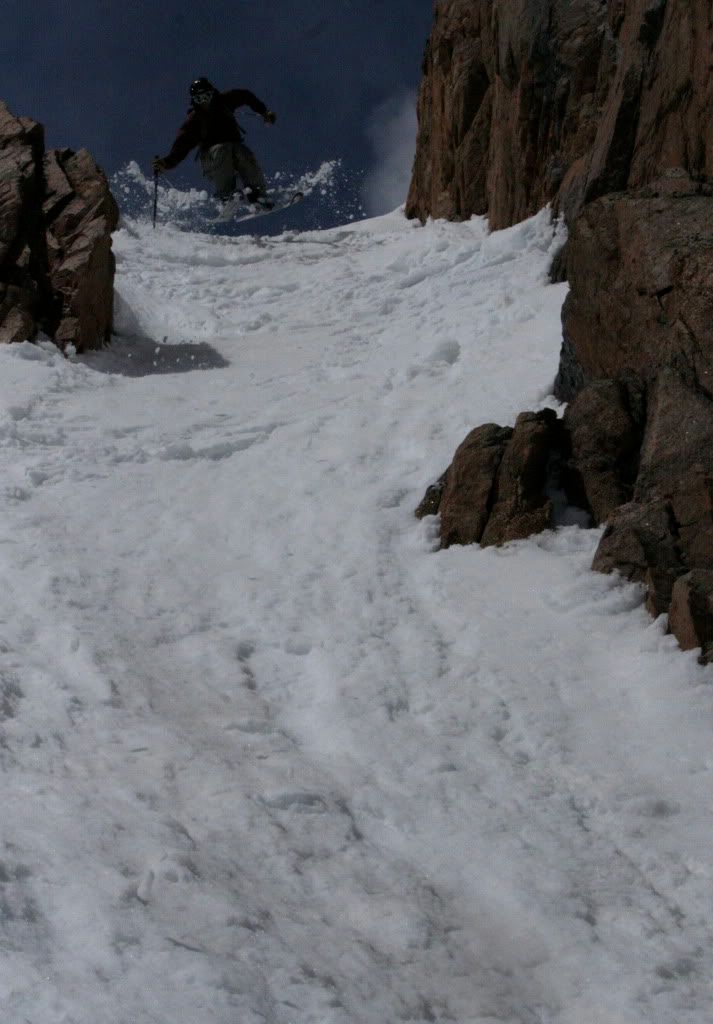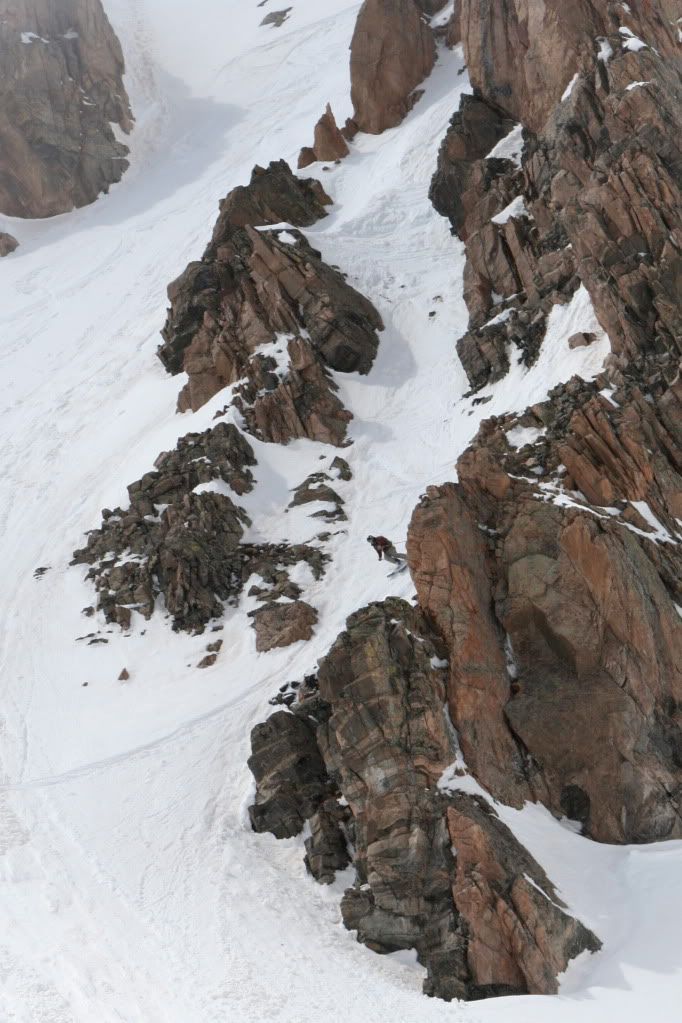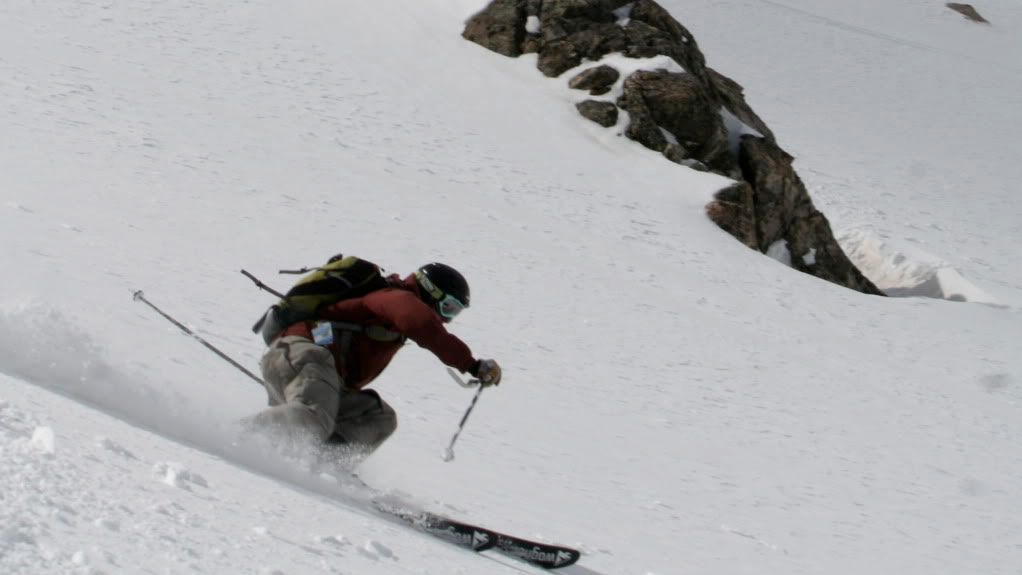 All smiles at the bottom
I find it kind of amusing that the biggest injury of the trip came when I was literally cutting the cheese. Literally. I was cutting a slice of Colby-Jack during my lunch break and sliced into my finger. I saw the bone. We busted out the first aid kit and continued on, and I changed the bandages when I got home. Making the visit for stitches in just a little while.