Like or Share this post.
Wow...has it already been a week? It has been the best experience imaginable for our little family.
As you know, Marilyn had a rough start (see more about that
here
and
here
) but has quickly mended and is thriving. She's putting on quite a bit of weight and cute baby fat (especially in the face!). She's met so many people and been showered in love constantly.
I took quite a bit of video this week. The video below is probably what I enjoyed making the most, though. It was Marilyn's first adventure with daddy.
As promised, here are a
LOT
of pictures.
This was taken shortly after Marilyn's eye swelling began to decrease. It was amazing to see her beautiful little peepers. I think it is my favorite picture ever.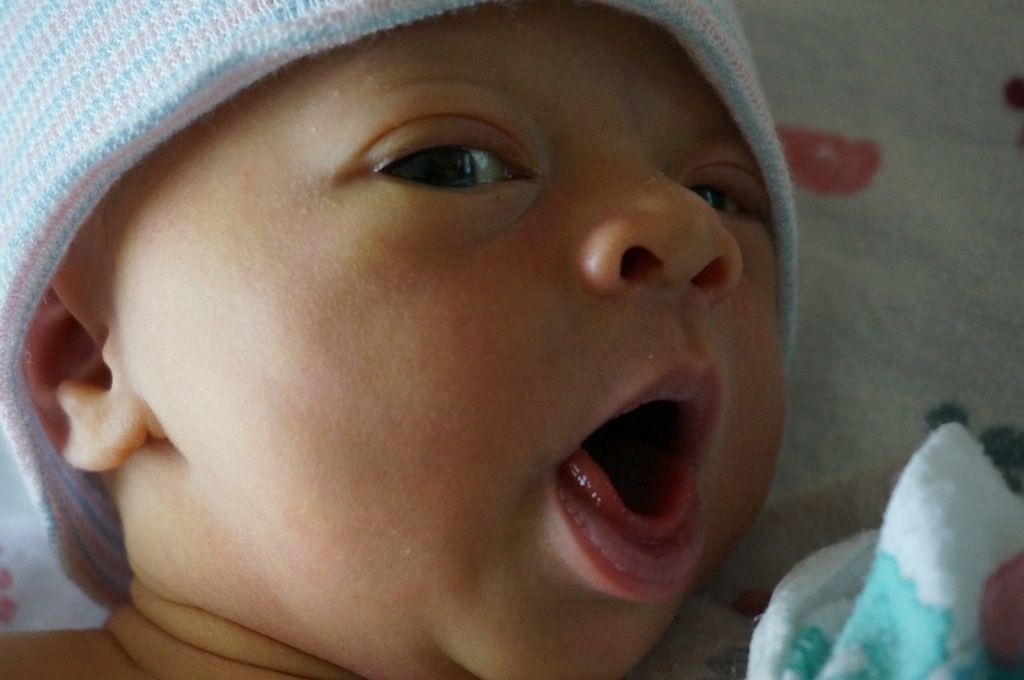 Grandma and Granddad Raffey enjoying some Marilyn time.
So happy to see the eyes!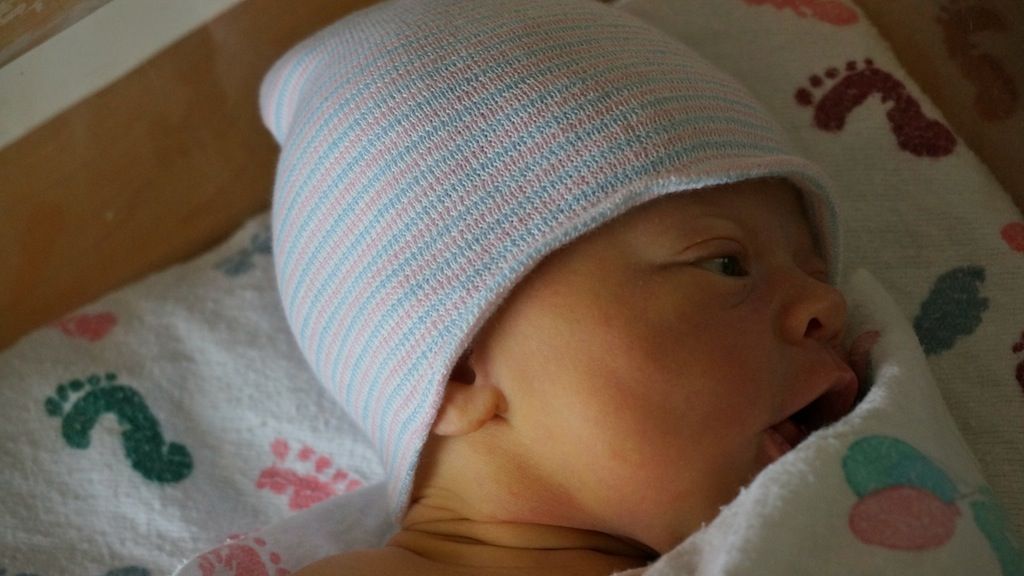 Getting ready to document her first year!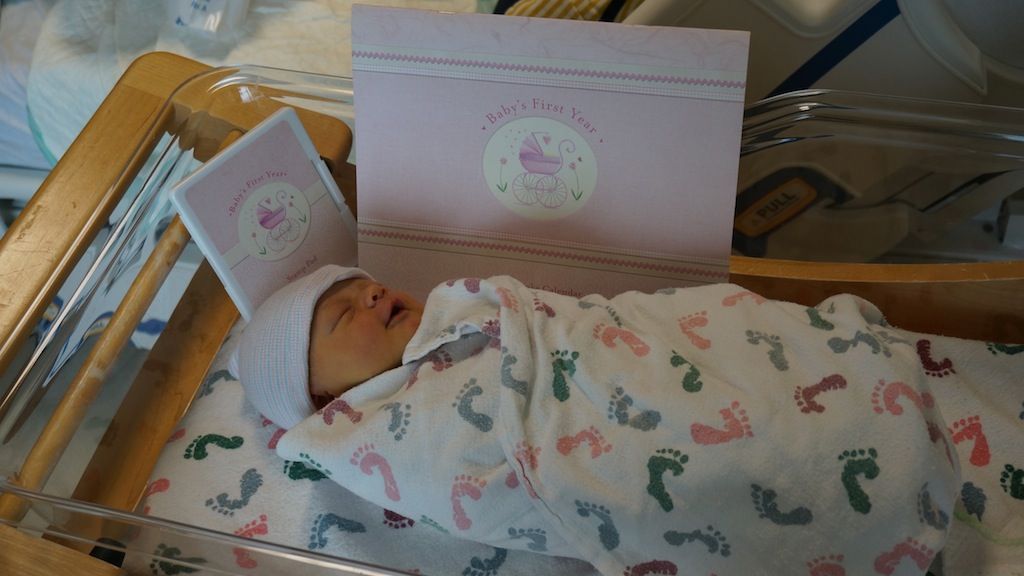 Daddy got her dressed in her very first outfit. Thanks Auntie Erin!
Finally relaxed in the car seat.
Ready for her first car ride. Going home from the hospital!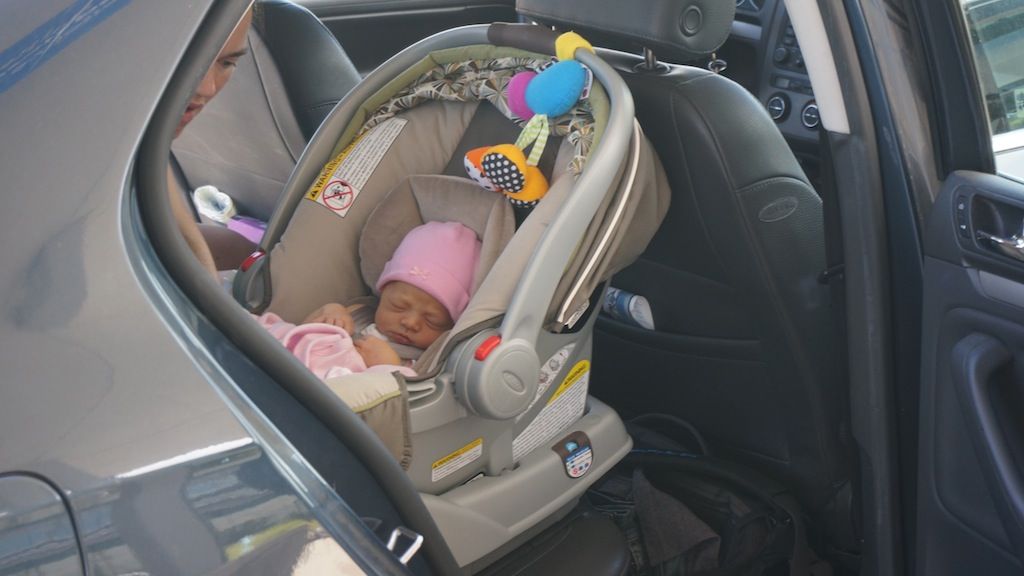 On her first night home Marilyn had a bunch of people over for a party.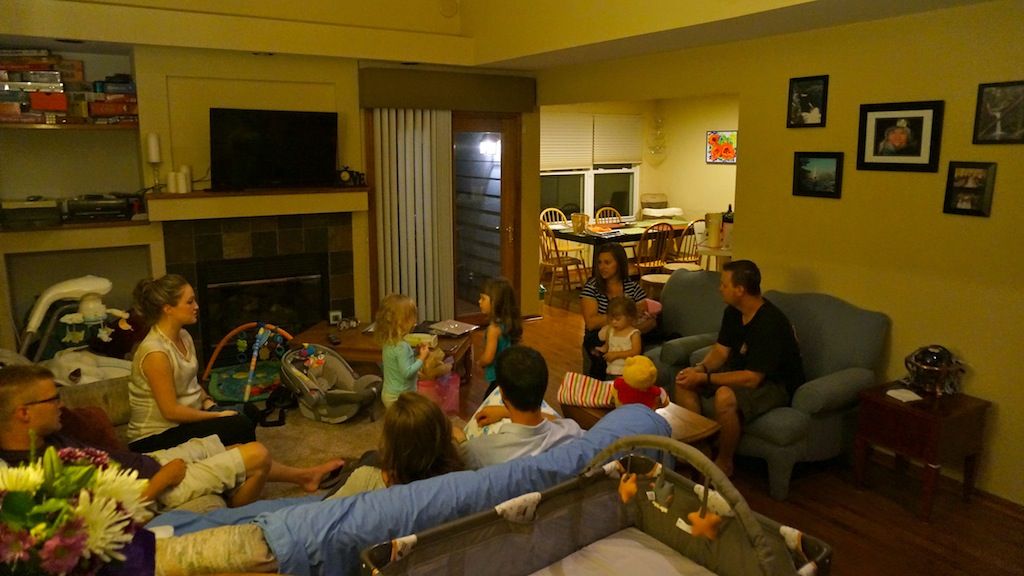 Julie P gets to hold Marilyn for the first time.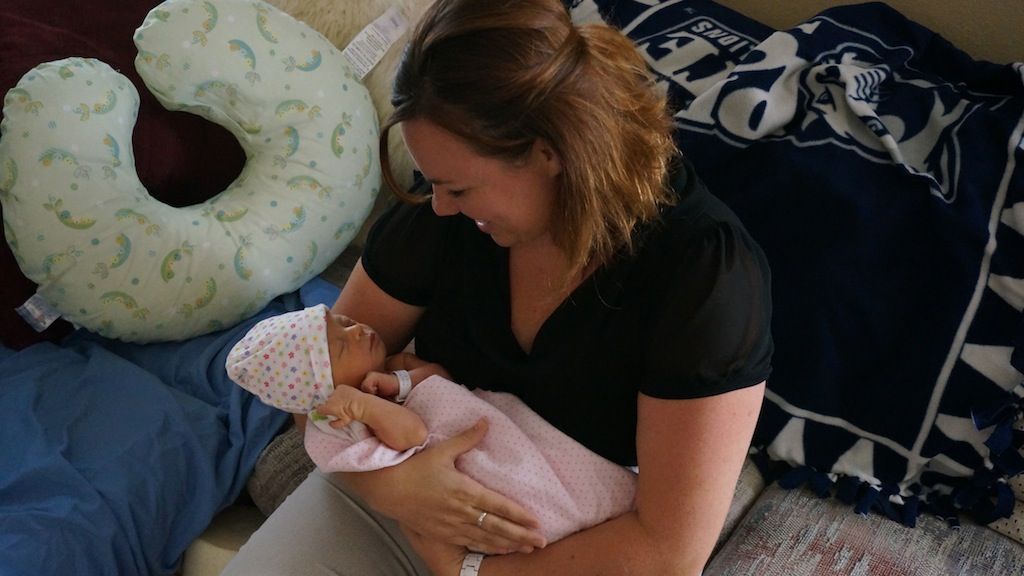 "Put the boob RIGHT HERE, mom!"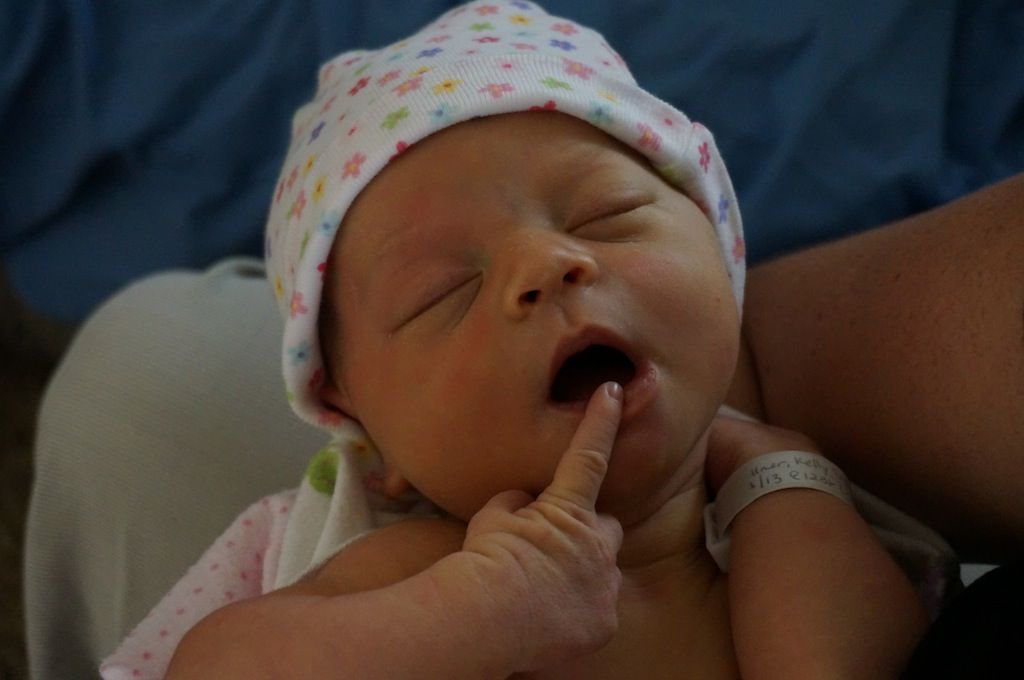 Courtney getting to hold Marilyn for the first time.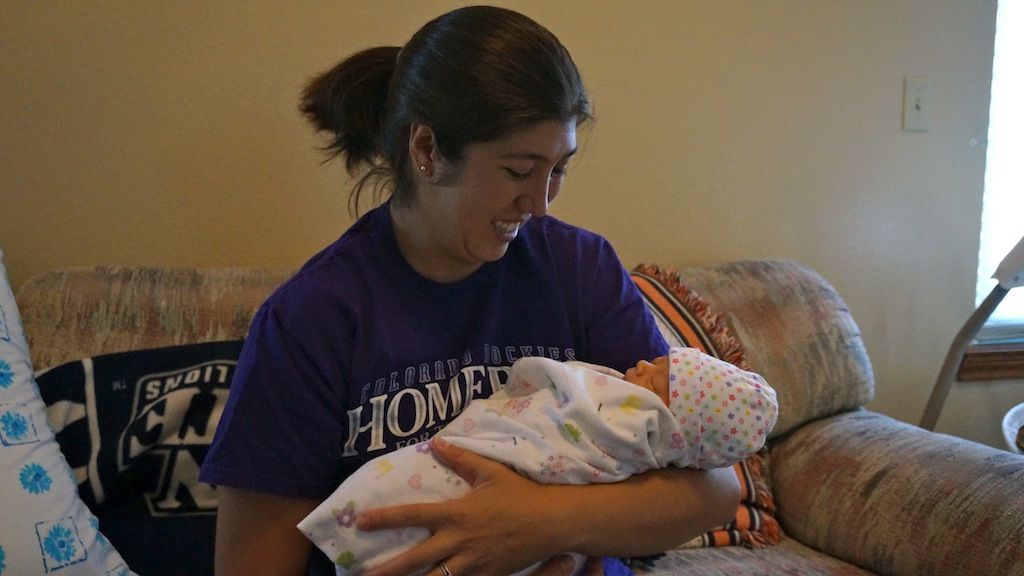 Weighing in at our 2-day, home visit. Already over her birth weight!
"What's up?"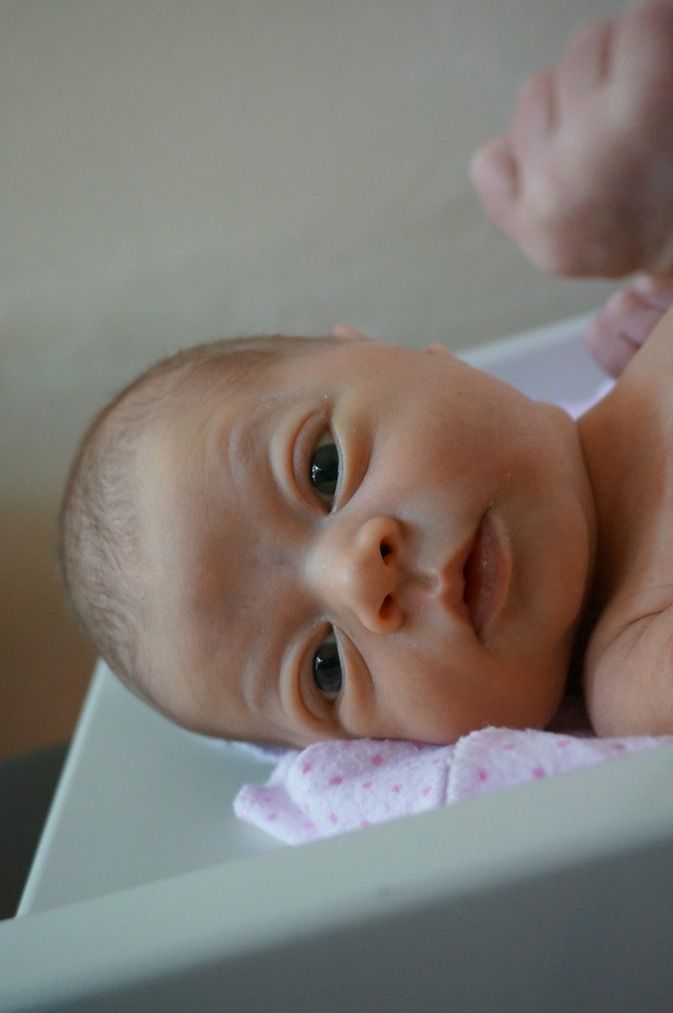 "Nanny nanny boo boo!"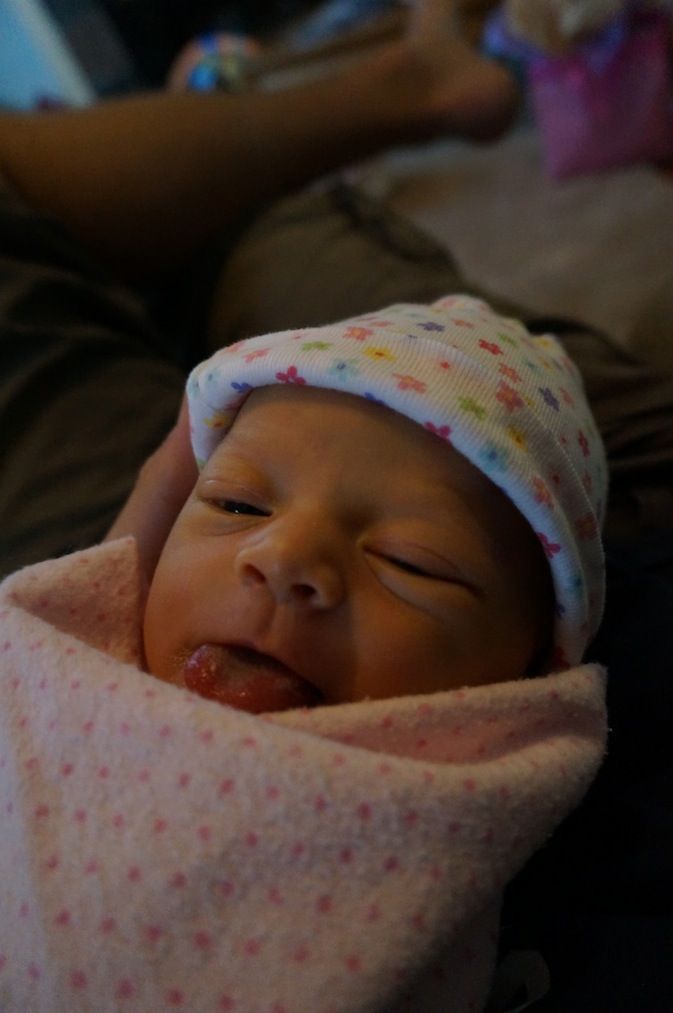 Big, beautiful eyes.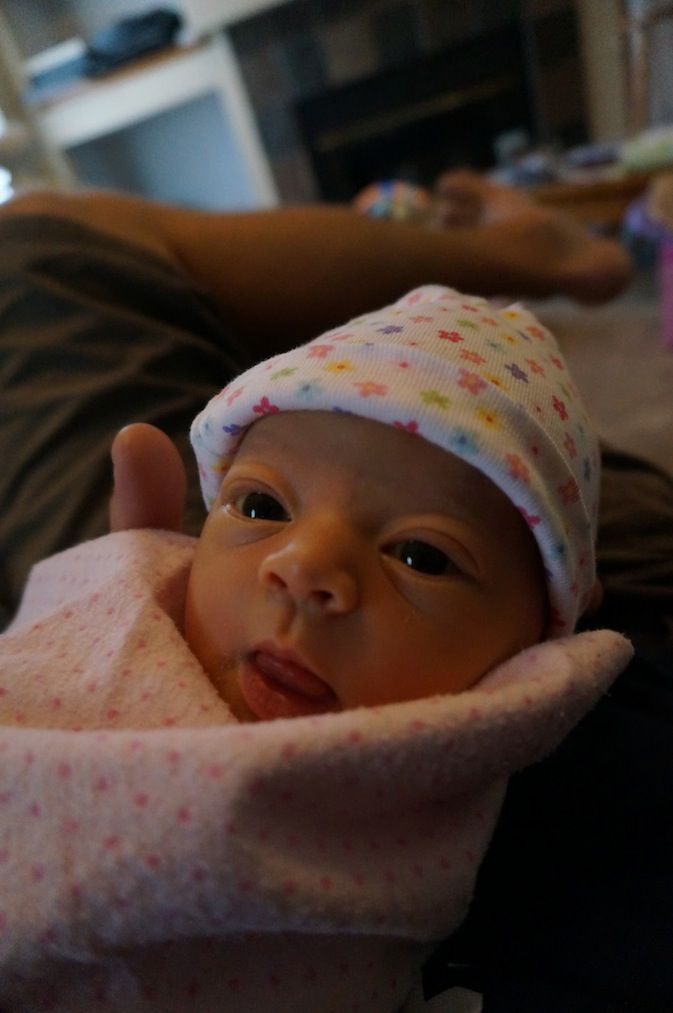 "What's that over there?"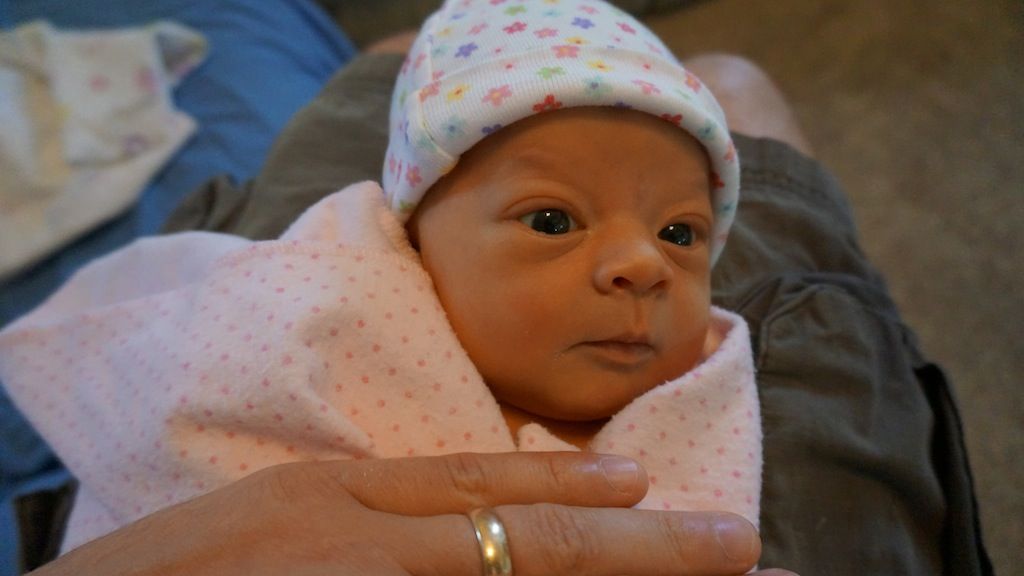 Taking a nice nap in her rocker.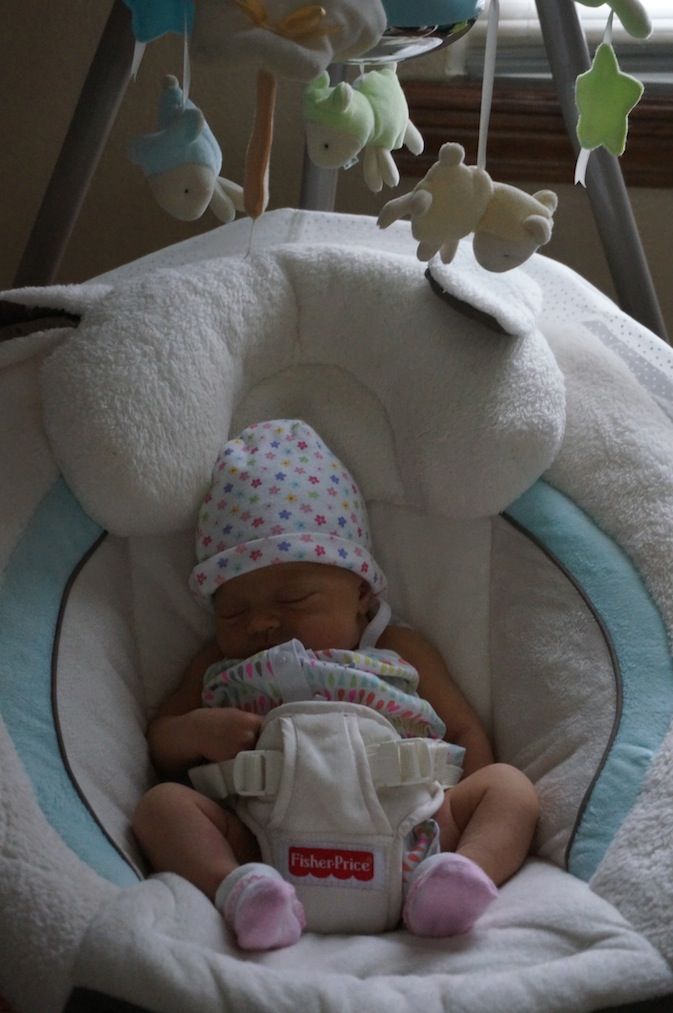 Our neighbor, Gracie, getting to hold Marilyn for the first time.
Taking a nap on Daddy's chest. This is a regular occurrence now, and I absolutely LOVE it.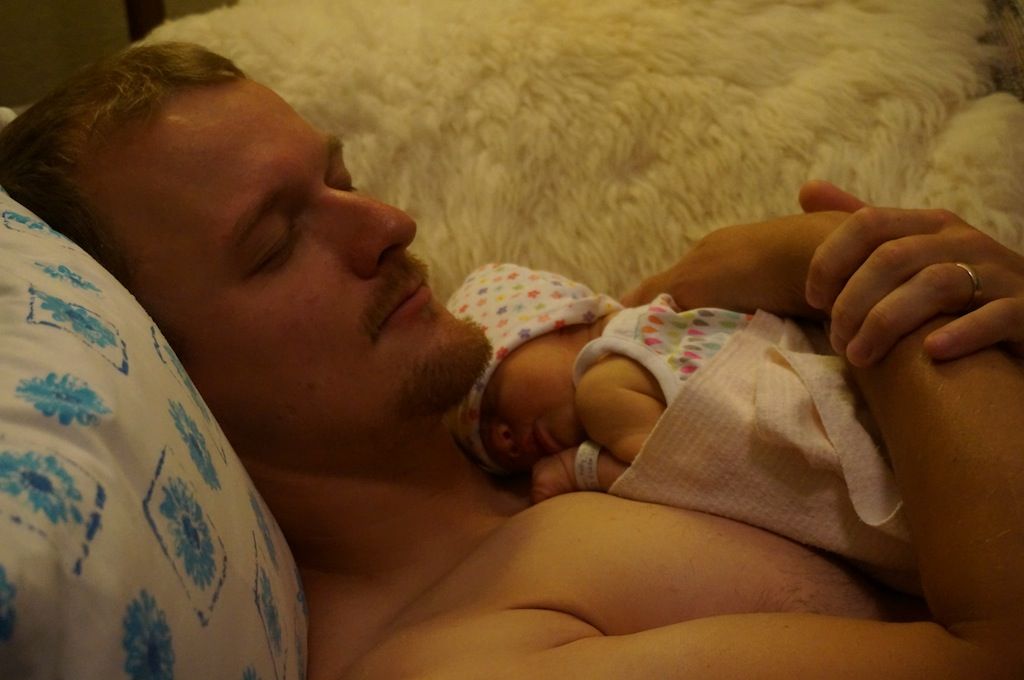 "Dad, you're being a dork!"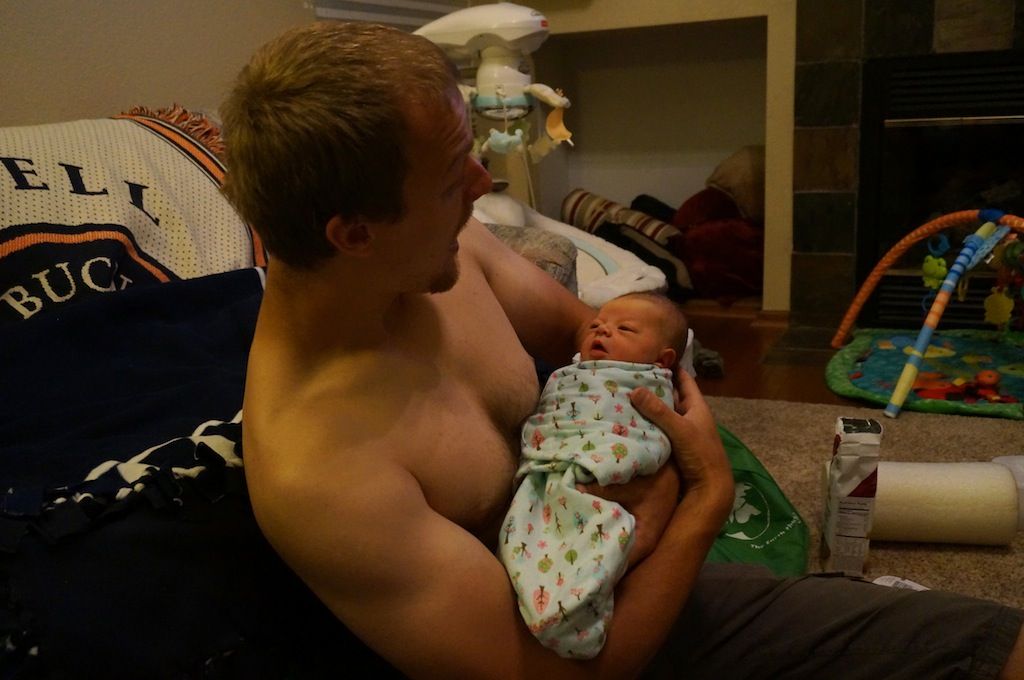 Swaddled and sleeping.
Out for our first walk and adventure.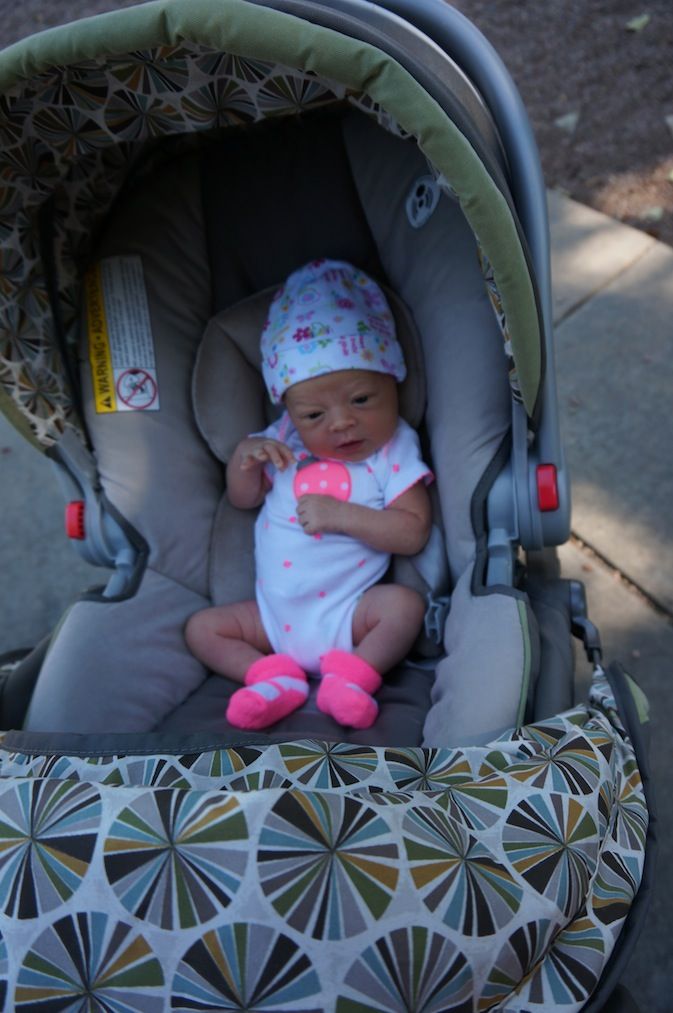 At the lake.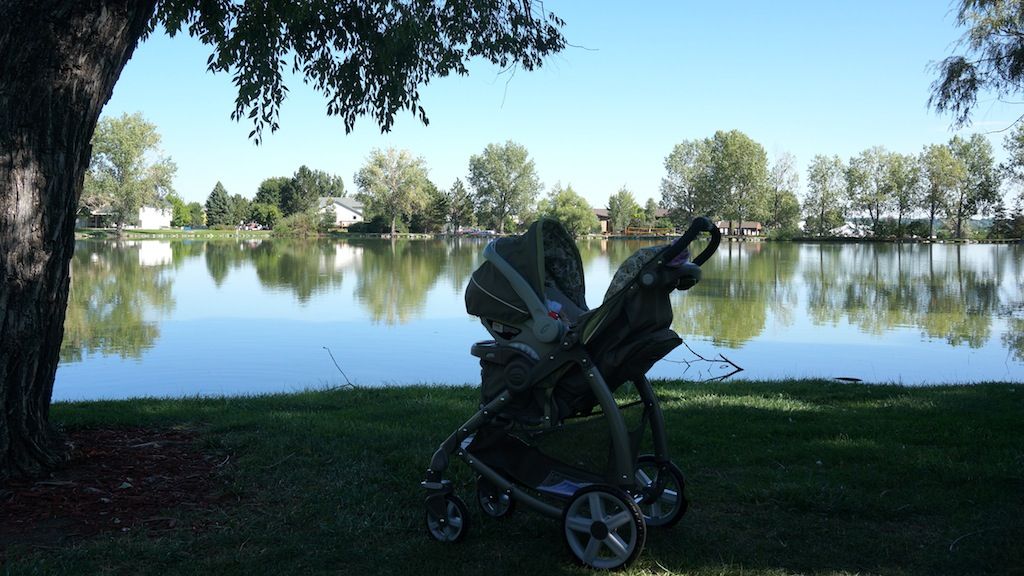 Meeting some girls at the park.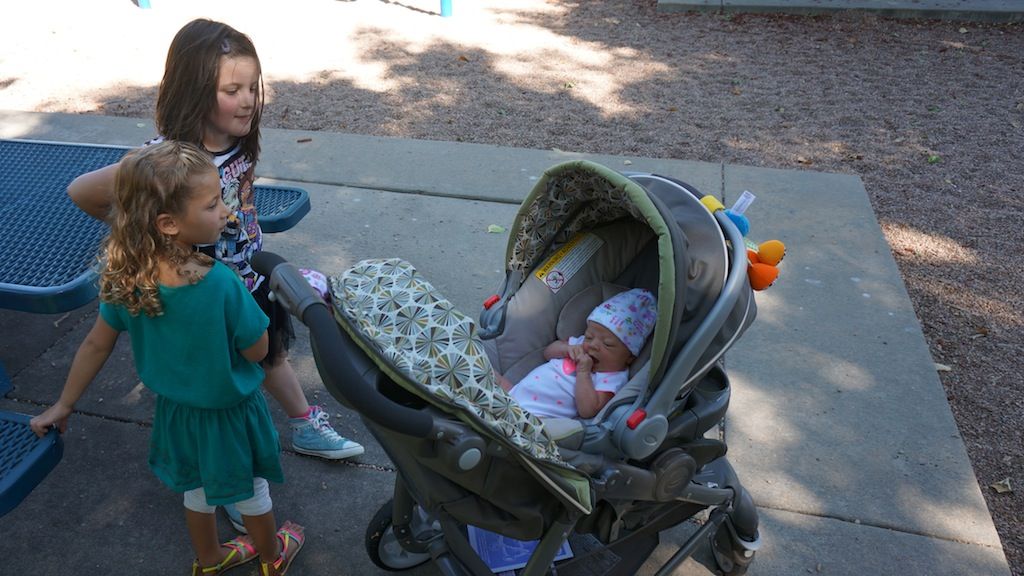 WEST SIDE!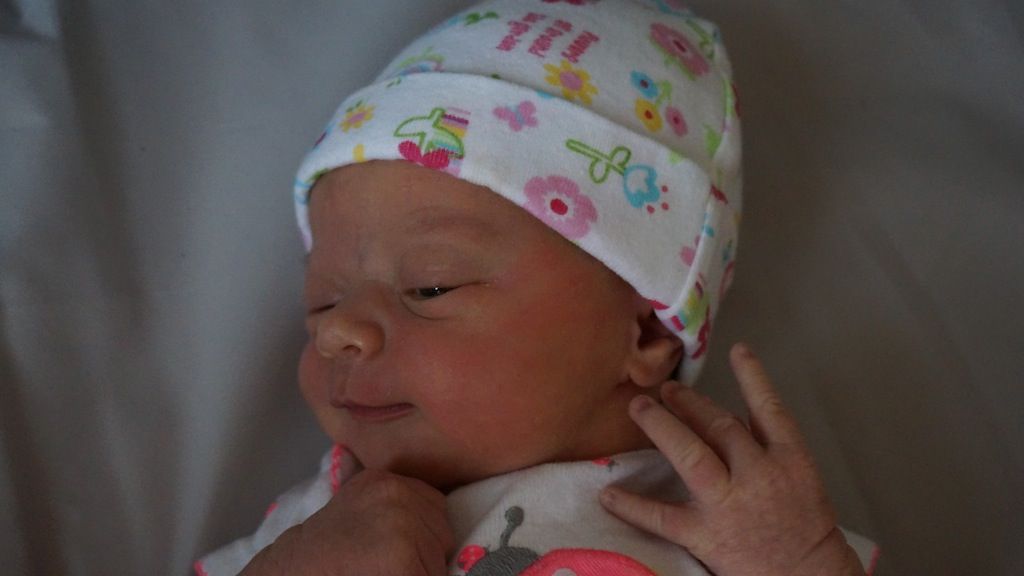 "Daddy, look how long I am!"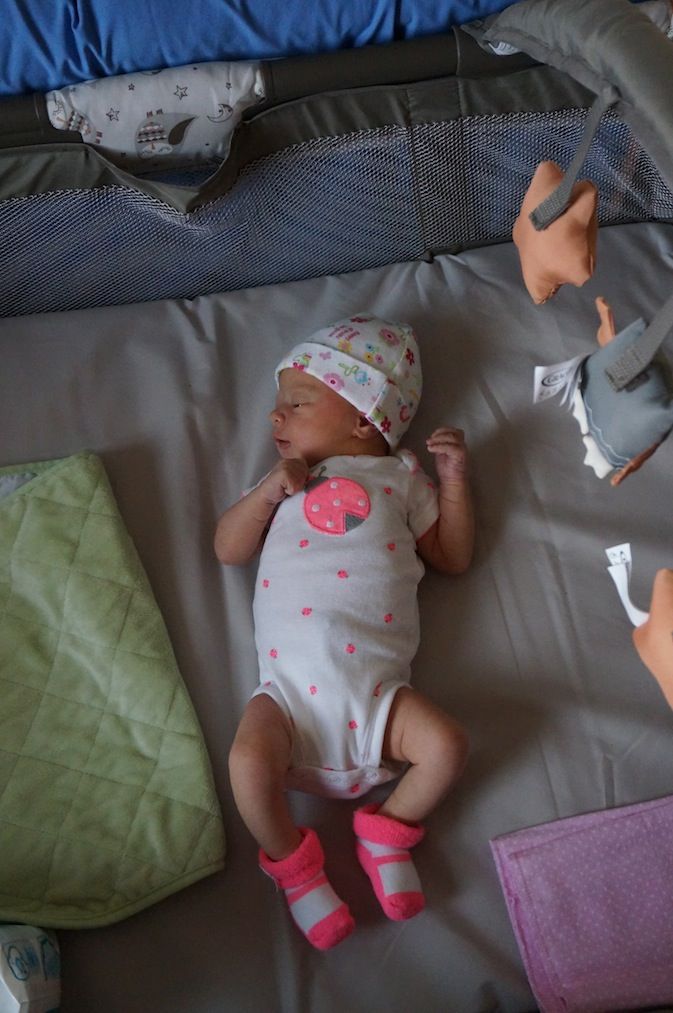 "Gramma" Brown getting to hold Marilyn for the first time.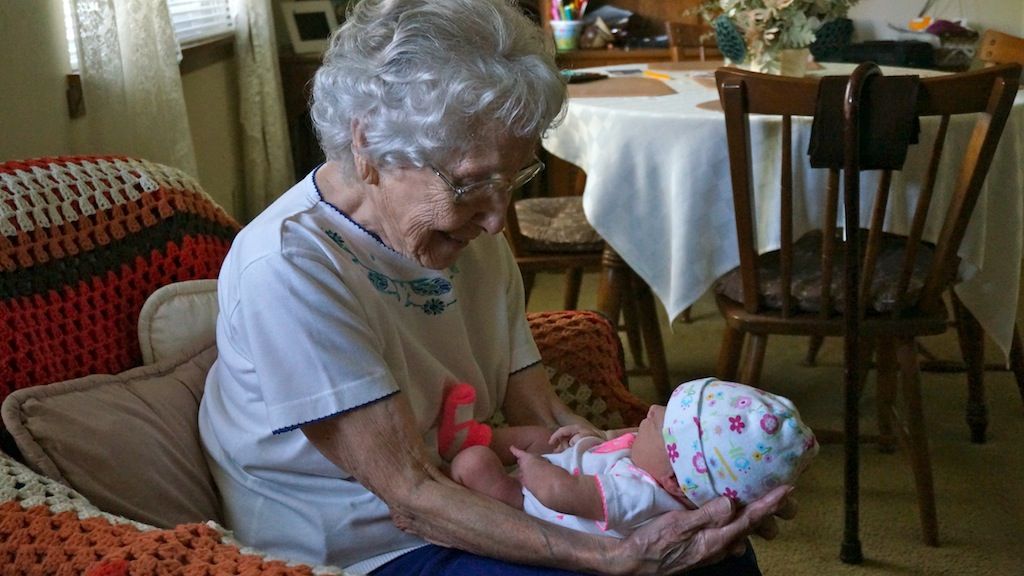 More sleep on Daddy's chest.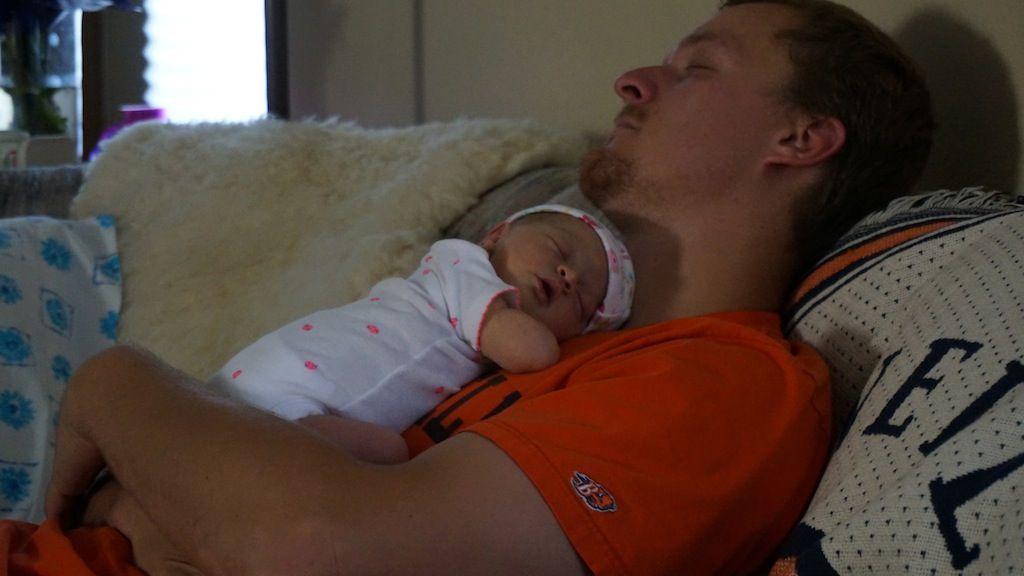 "Uncle" Jake holding Marilyn for the first time.
She's got Daddy's feet.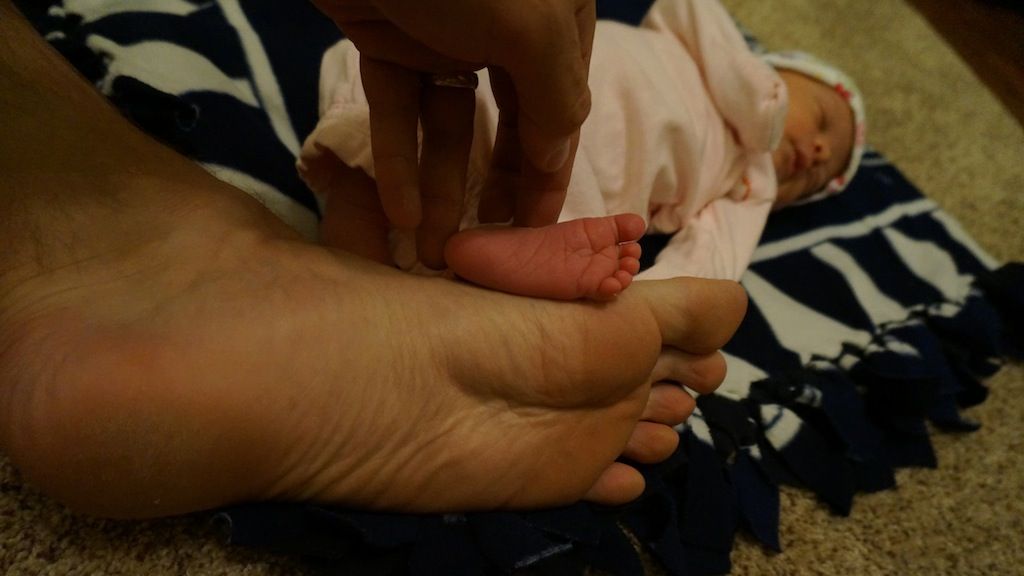 First Penn State game.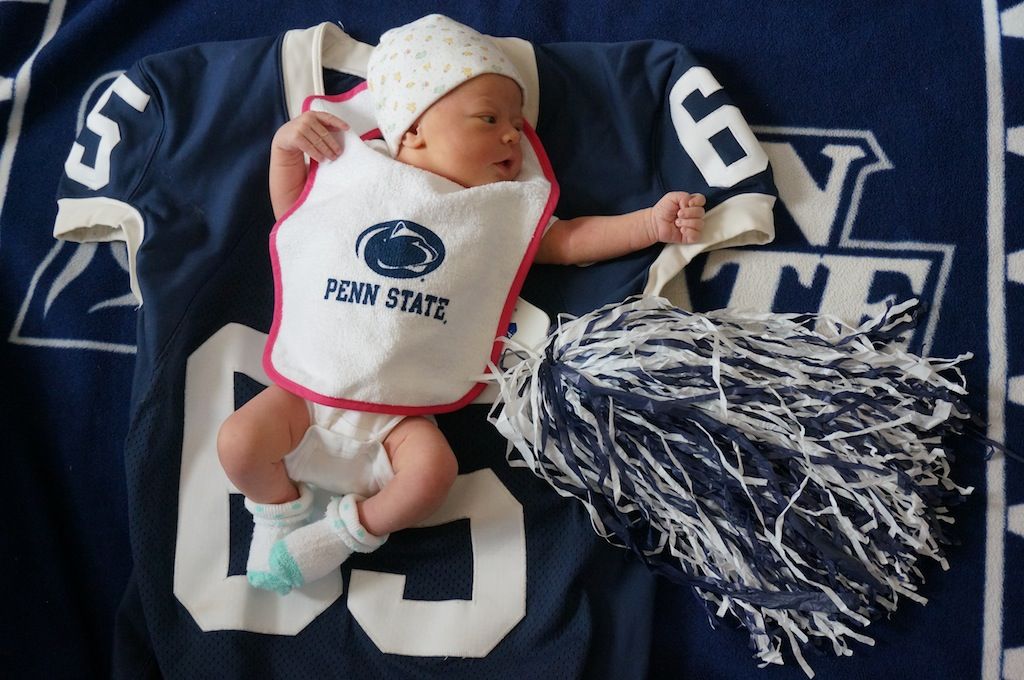 Mommy and Marilyn celebrate a PSU touchdown!
Grandma Bettner holding Marilyn.
Wake-up time.
Big smiles at Mommy!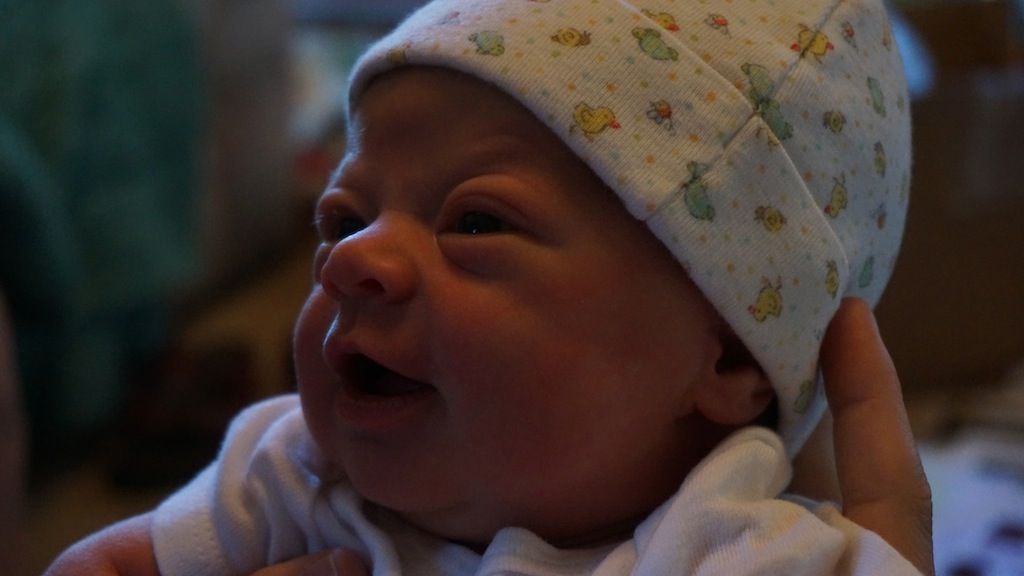 Milk drunk.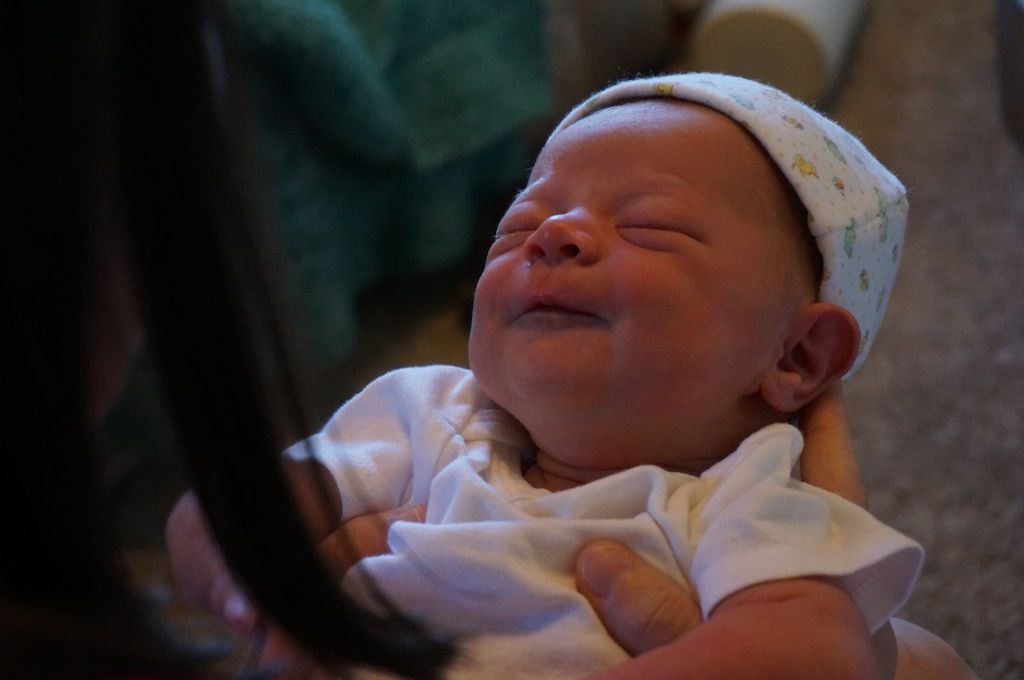 "Mommy I'm so hungry!"
Burp time.
Marilyn in her Sunday best for her first church service.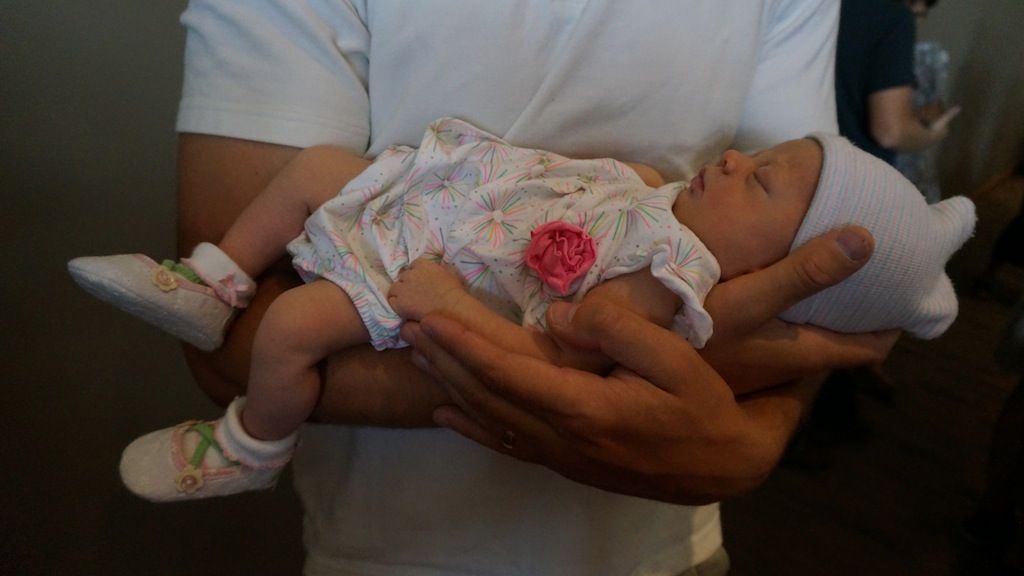 Stacee holding Marilyn for the first time.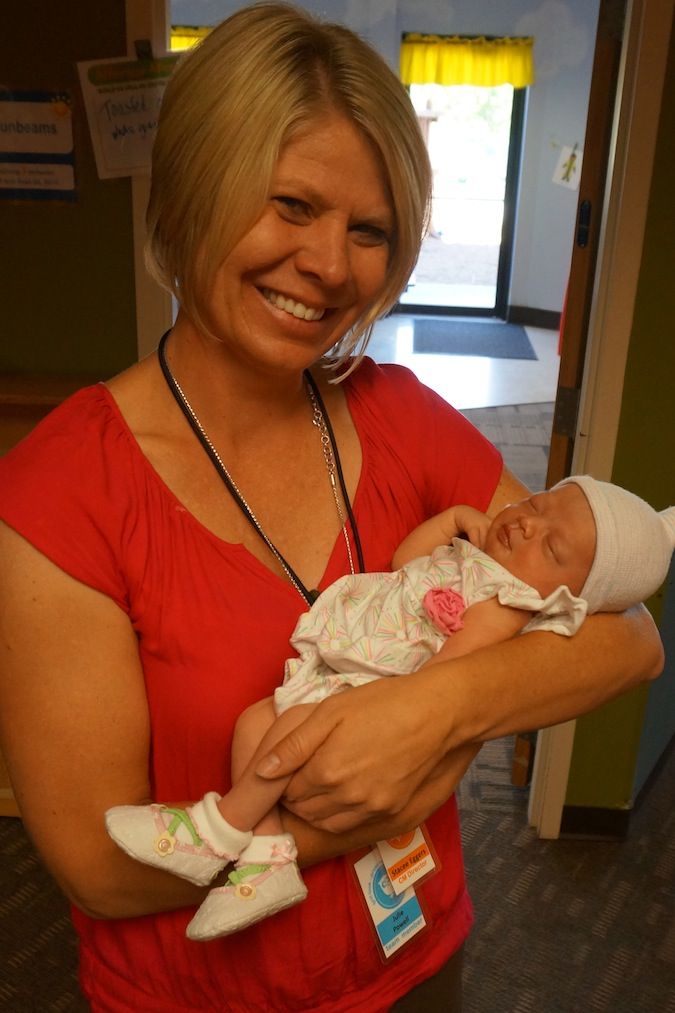 The family heading back home.
"Look how much I'm growing!"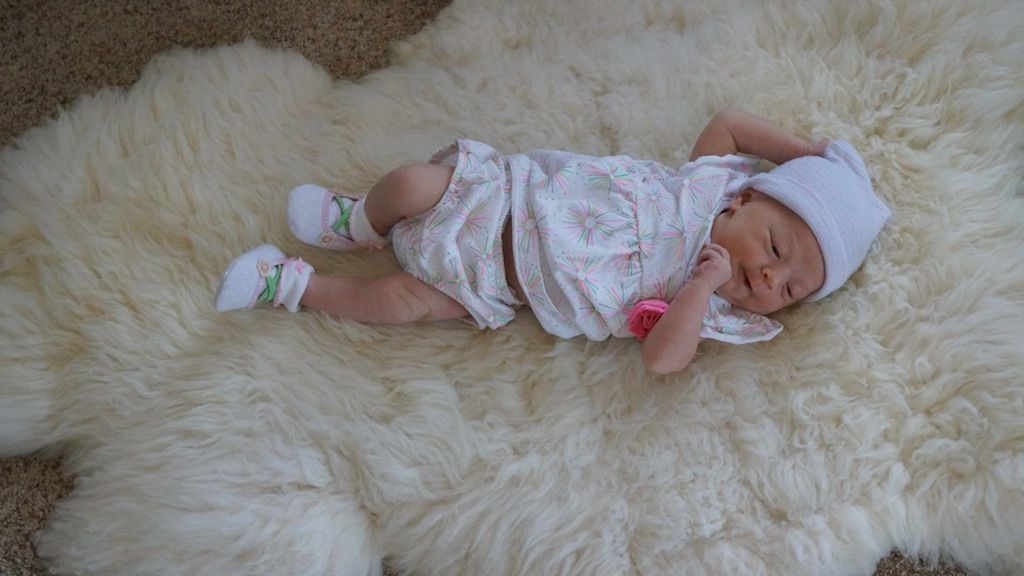 "What's going on over there?"
Taking a nap to prep for her first Green Bay game.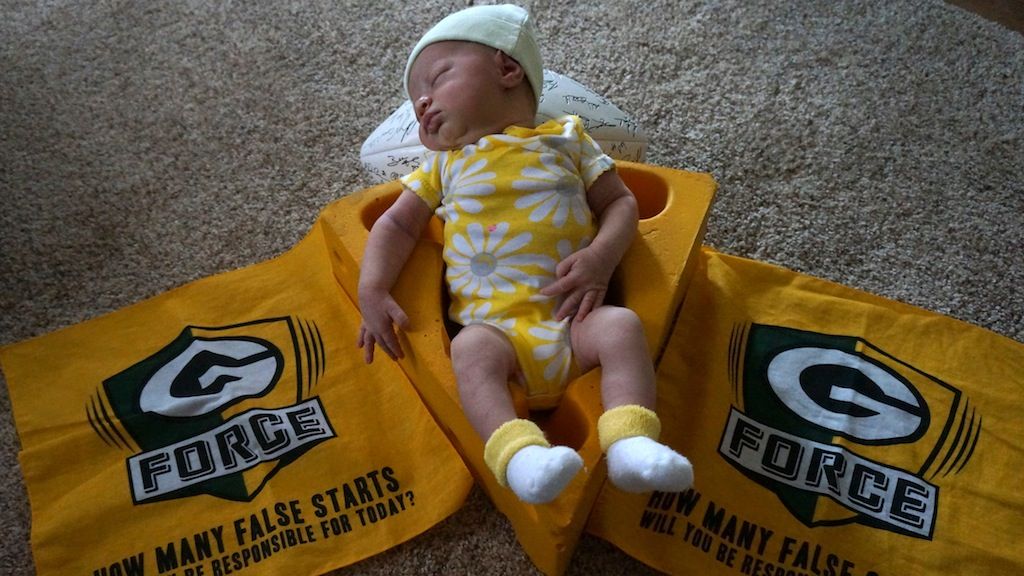 "It's been a good week. Time for a nap with Mom."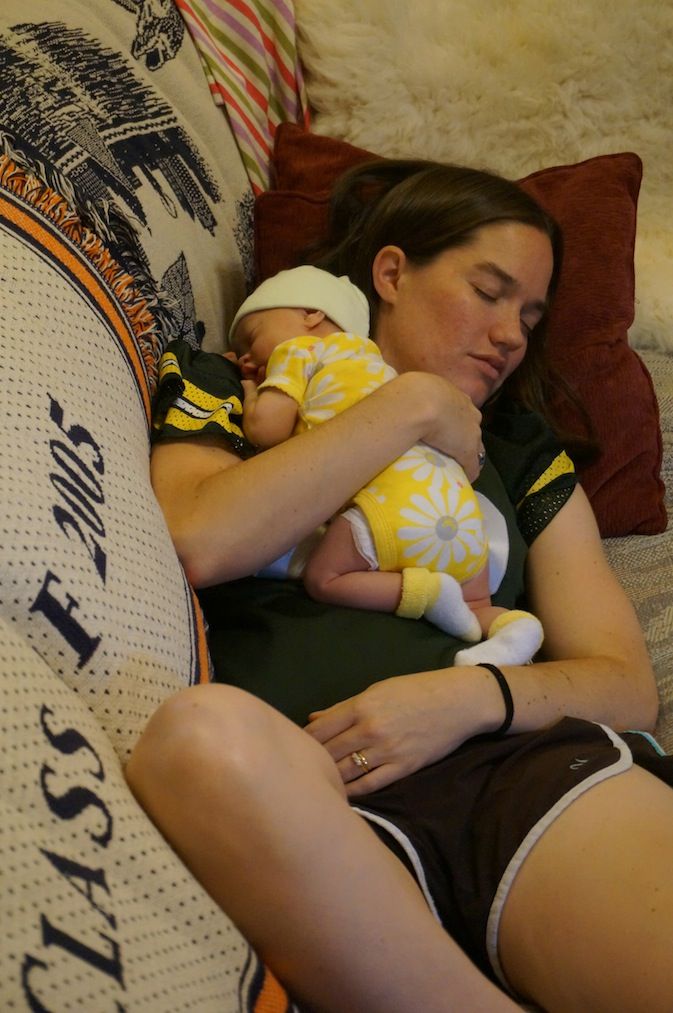 "My first bath."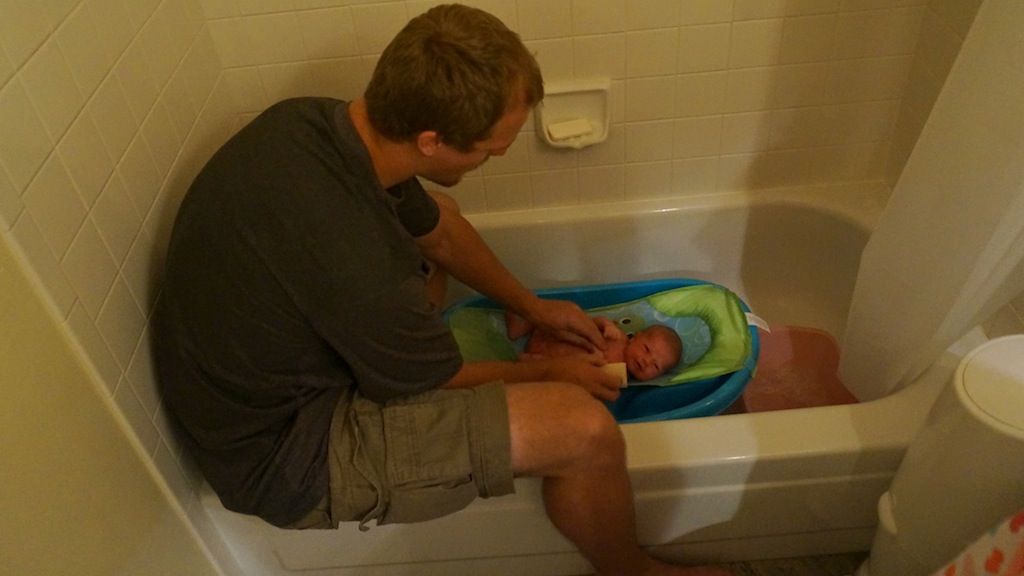 "I'm drying off and warming up. I'll see you all again soon!"