Like or Share this post.
Introducing Marilyn Leah Bettner!
After ~36 hours of difficult labor my amazing wife, Kelly, gave birth to Marilyn Leah Bettner on September 2, 2013 at 12:36 PM. She measures in at 6lbs 14 oz, and 20" long.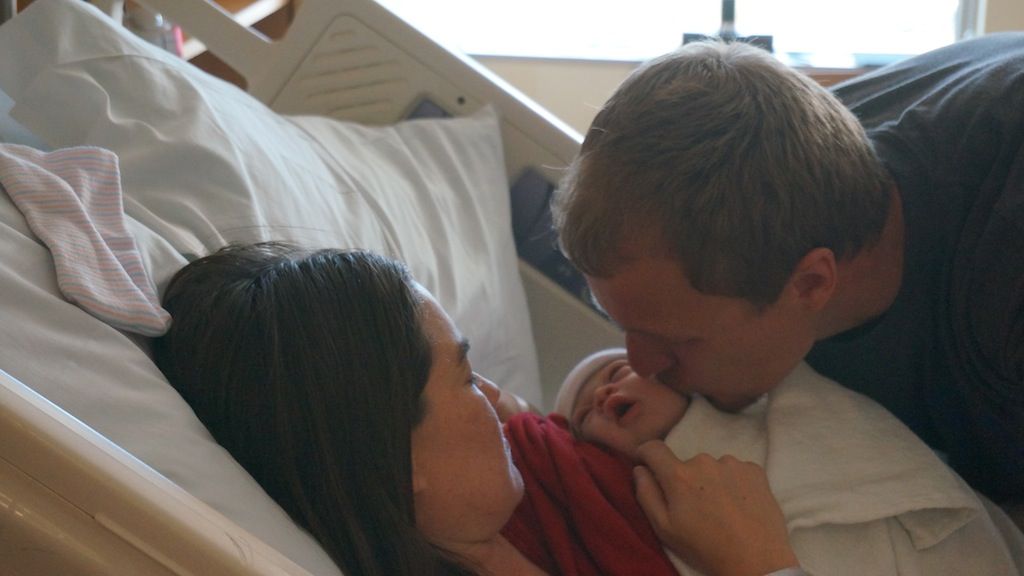 It was a very difficult delivery being hard on both mother and daughter. Both are now fine, but poor little Marilyn has quite a bit of swelling from the difficult labor.
It was the
scariest moment of my life
followed by
the most joyful moment of my life
. Marilyn got stuck during delivery and was facing the wrong direction. I was originally going to deliver my daughter, but the doctor had to use a suction tool to pull her out, so I had to step aside. It was a long and painful process for both mother and daughter.
After finally being born the hospital staff had some trouble getting Marilyn to breathe. Seeing my newborn daughter with her eyes swollen shut from the trauma and turning purple from lack of oxygen was the most helpless feeling I've ever experienced.
THANK GOD
that shortly afterwards it was followed by the most joyful experience of my life when Marilyn finally mustered her first breaths and the color came back to her skin. I've never experienced more joy than carrying my little daughter back to her mother.
The first daddy/daughter time.
I am overwhelmed with the blessing from God.
More to come later, I have to get back to my family now.