Like or Share this post.
Less than 2 weeks until Baby Bettner is due!!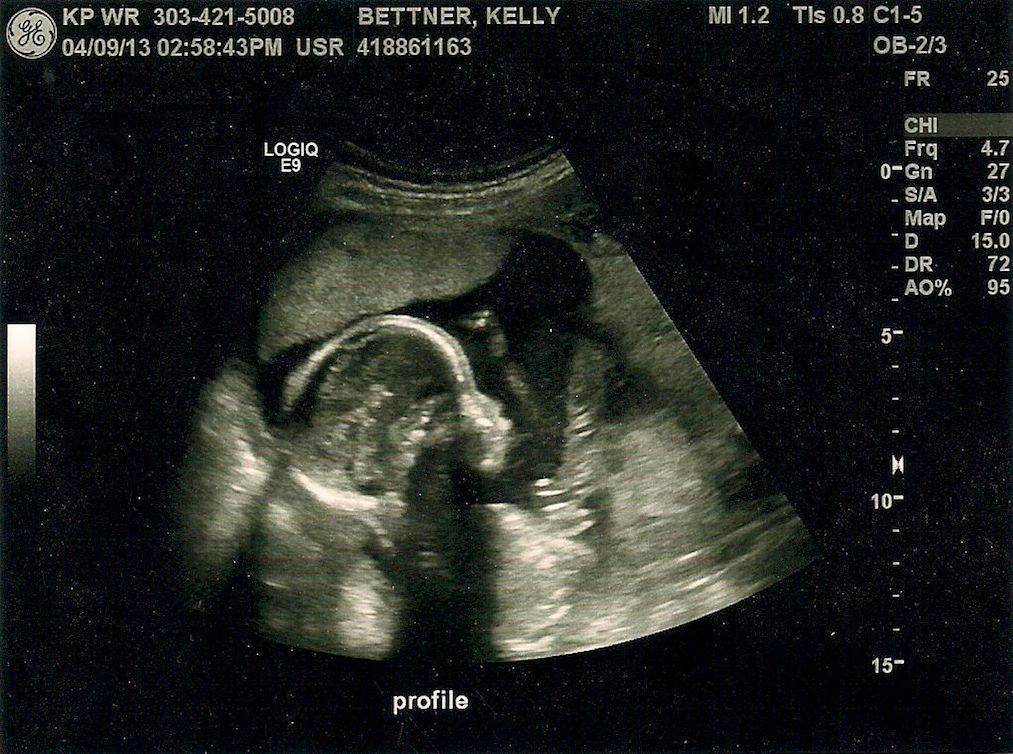 As many of you know, our little bundle of joy is due at the end of August. Kelly and I have done the best we can to make the most of our summer until then. Here's a little recap of what we've been up to.
June 1 - June 6: Southwest Road Trip
In early June Kelly's parents visited us at our new home before we all went on a little southwestern road trip. We started in Arches National Park.
Kelly holding up Landscape Arch.
Kelly and her dad enjoying a view of the LaSal mountains.
After leaving the Moab area we drove down to the Navajo reservation in northern Arizona to see Canyon de Chelly (pronounced "shay").
Kelly and her mom with Spider Rock in the background.
Ancient cliff dwellings in the canyon.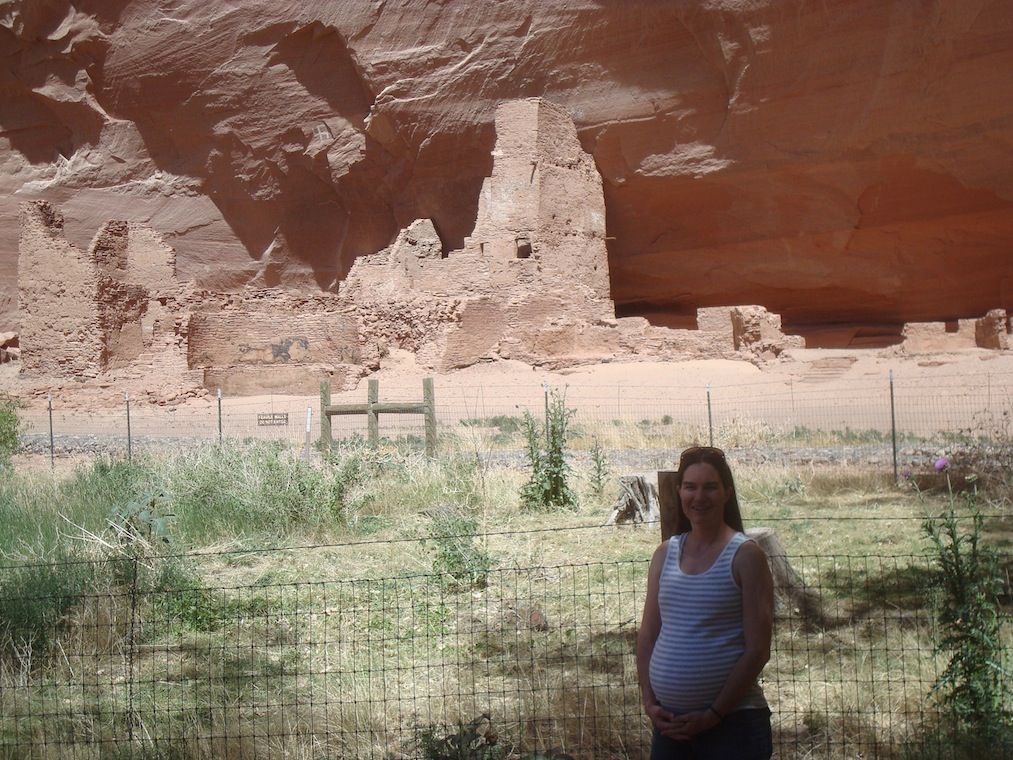 Watching for raptors (aka "birds of prey" to the non-birder) on the canyon rim.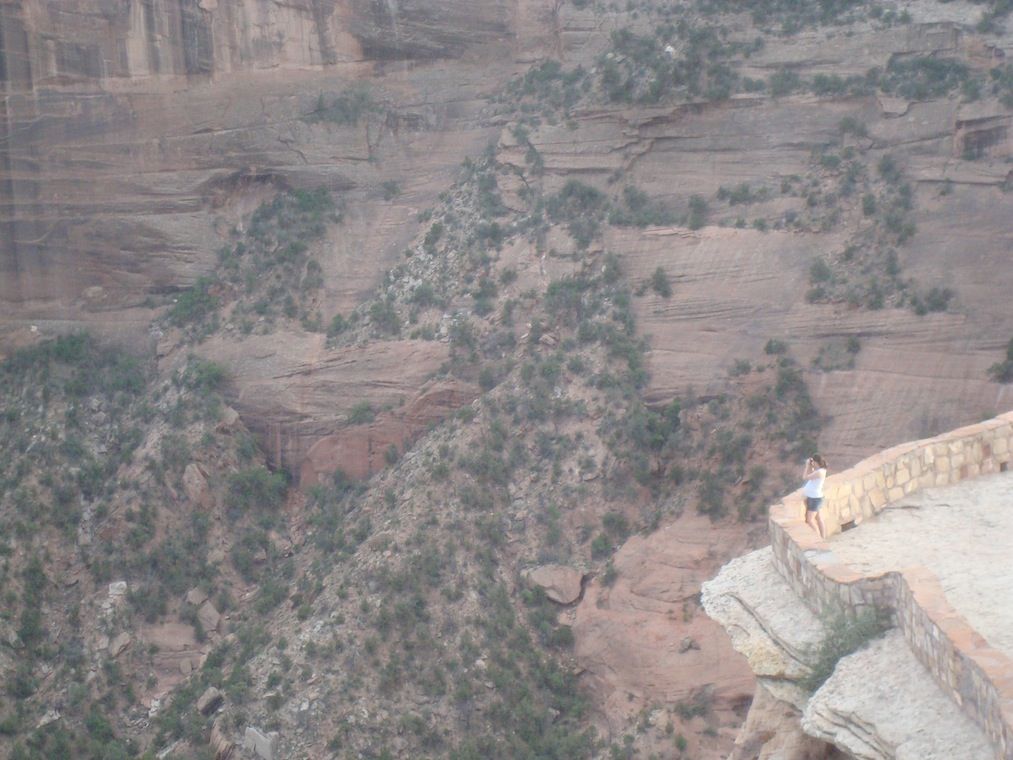 What a touristy family...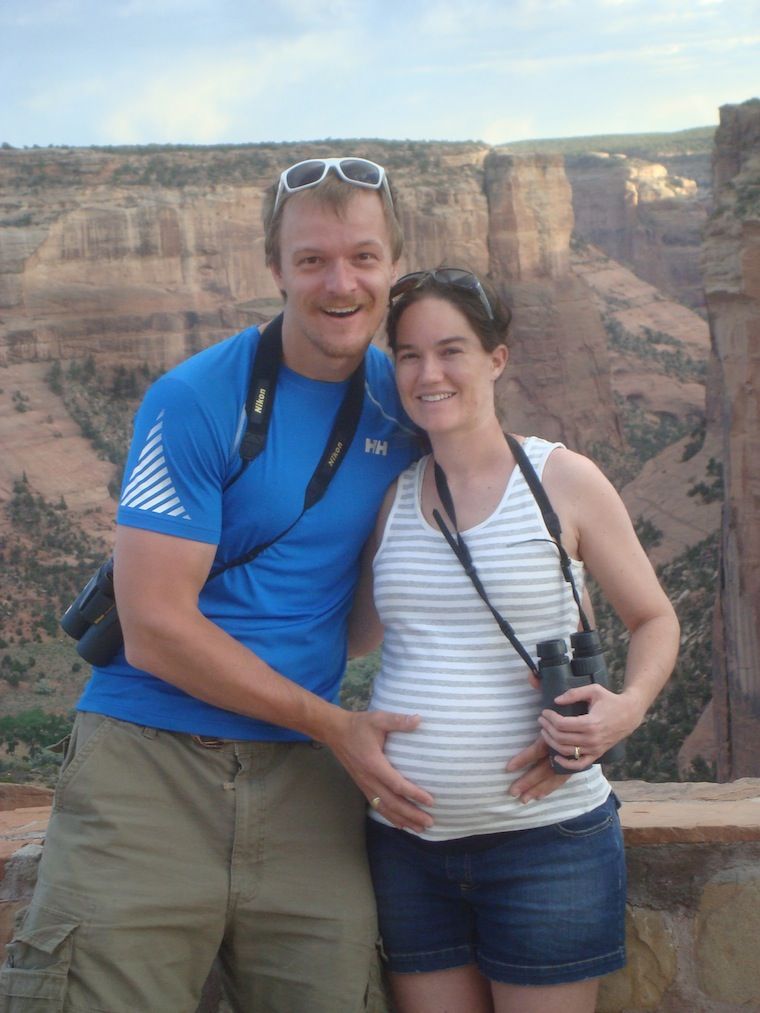 From Canyon de Chelly, Kelly's parents continued to their home in Tucson and Kelly and I made our way home with 2-night stop at the
Apple Lodge Bed & Breakfast
in the San Luis valley. On our drive from Arizona to the San Luis valley we made stops at the 4-corners, Mesa Verde National Park and Wolf Creek Pass.
Kelly at the 4-corners.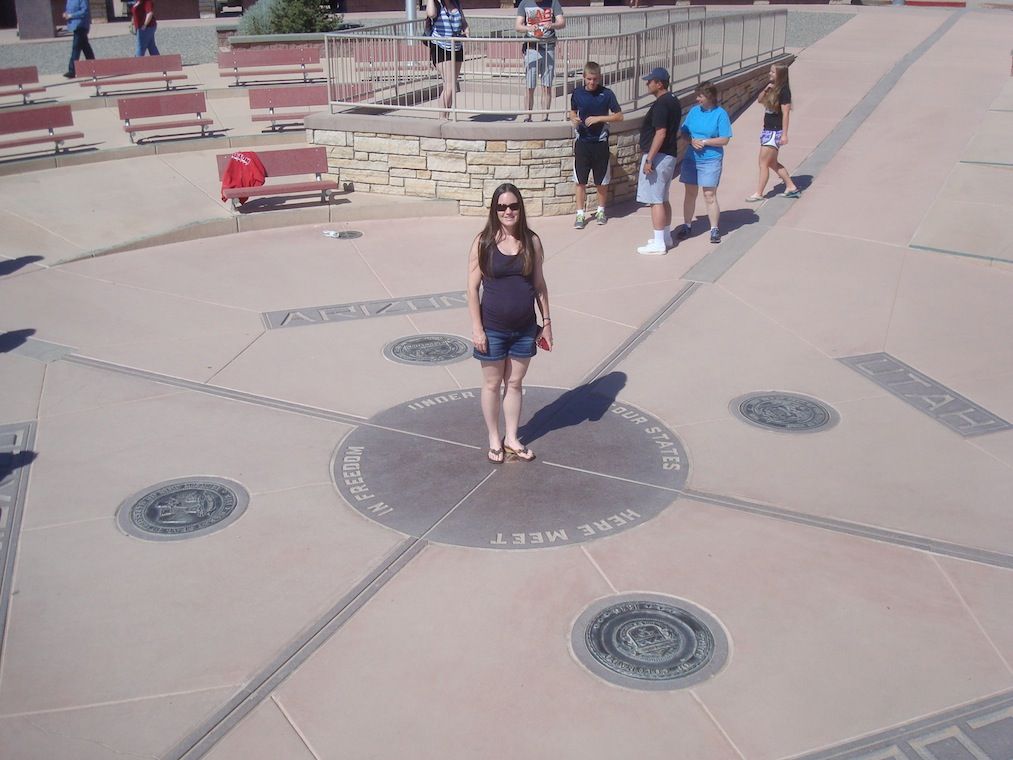 Dorking out at the 4-corners, haha.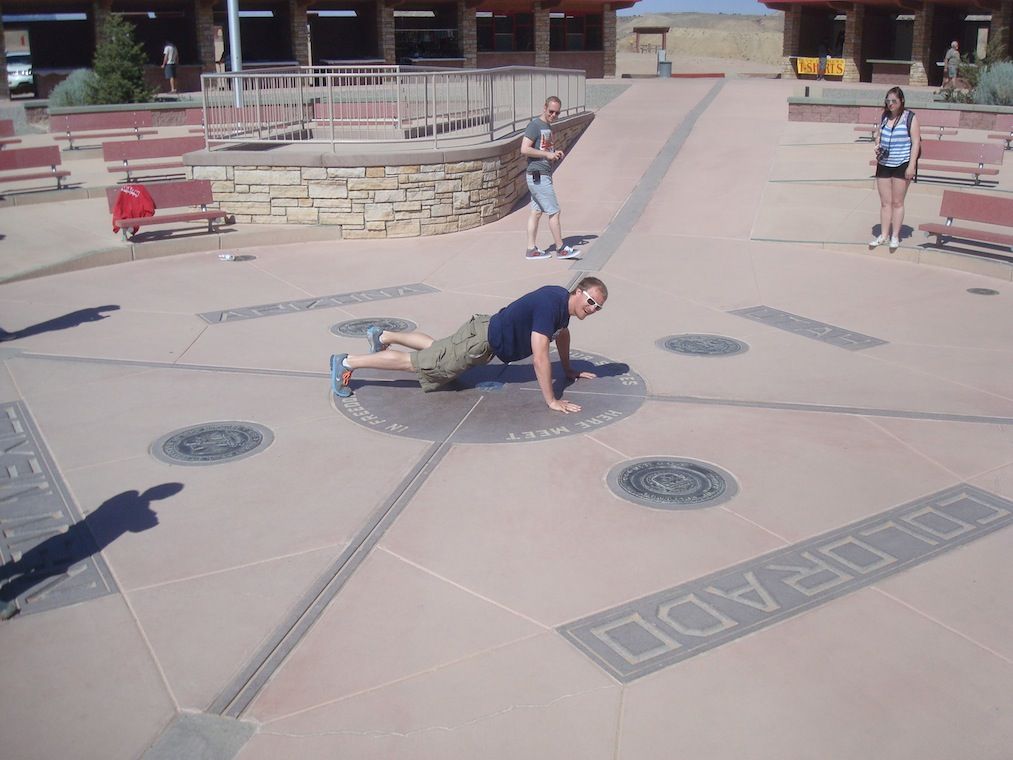 Kelly at the start of a Mesa Verde cliff dwelling tour.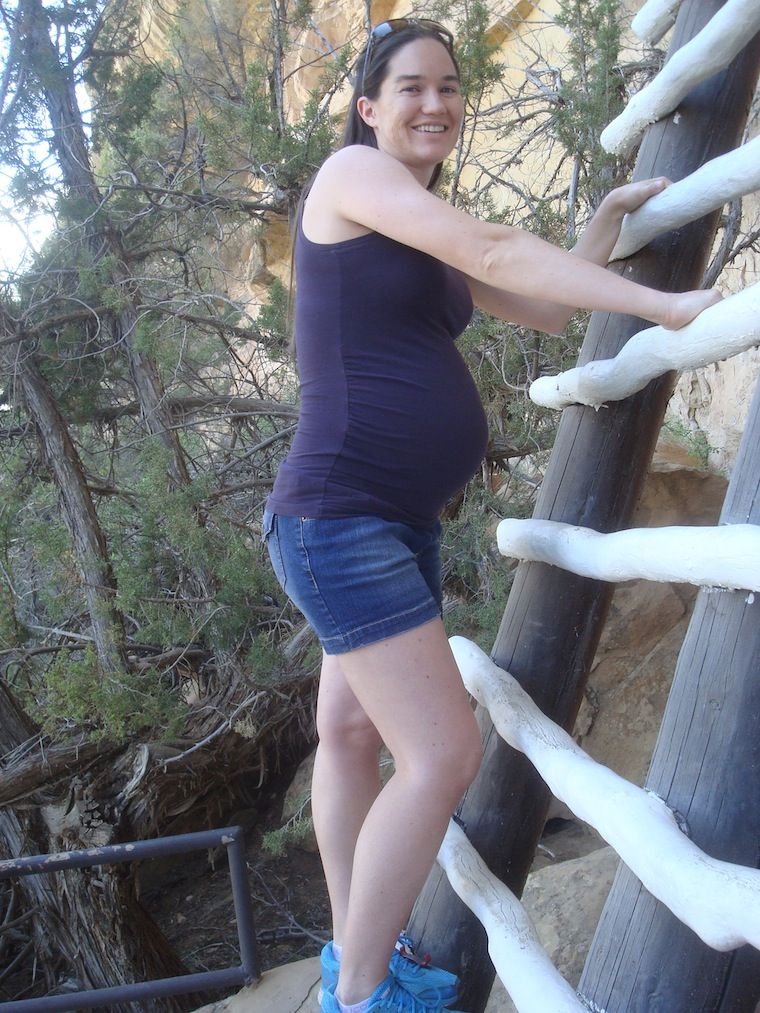 Apparently the builders were small people. I almost had to get pried out of this doorway.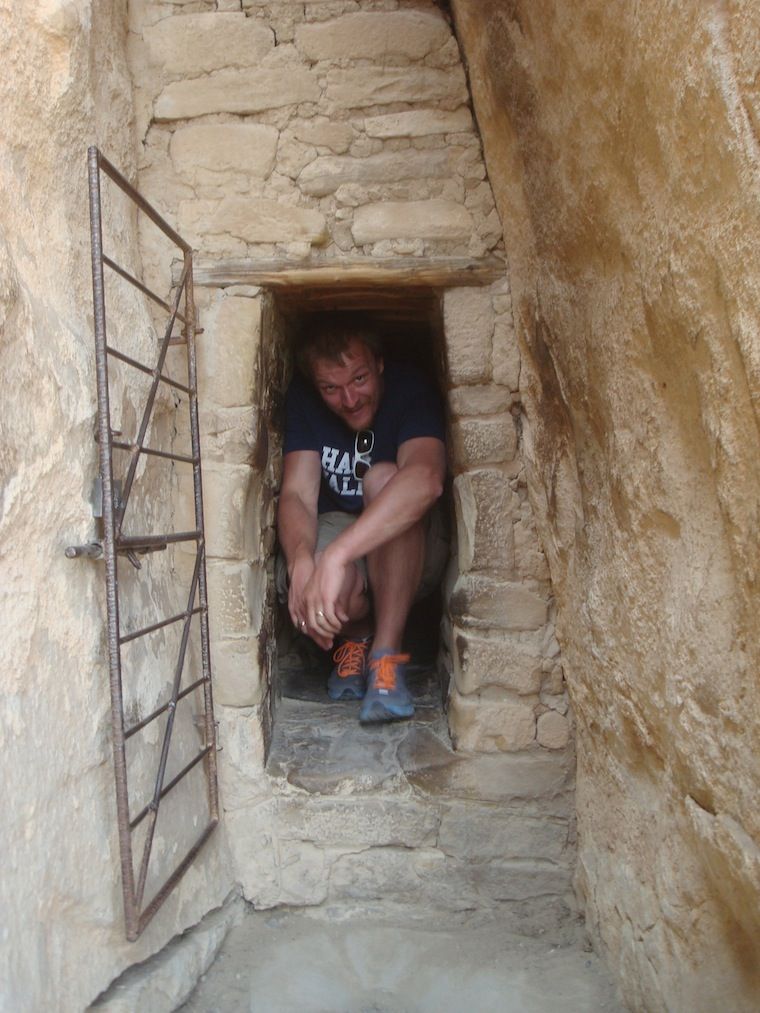 Wolf Creek pass shortly before the big wild fire.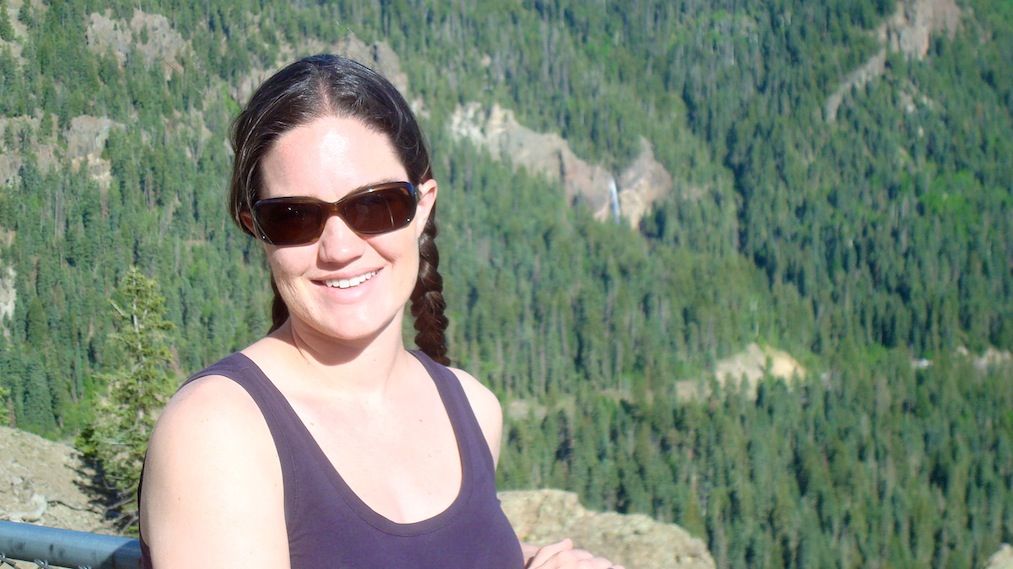 From our bed & breakfast in the San Luis valley we were able to take advantage of our third National Park of the trip - Great Sand Dunes. We also saw Zapata Falls and played a rousing game of miniature golf.
Temporary creek at GSNP.
Standing atop "Big Dune."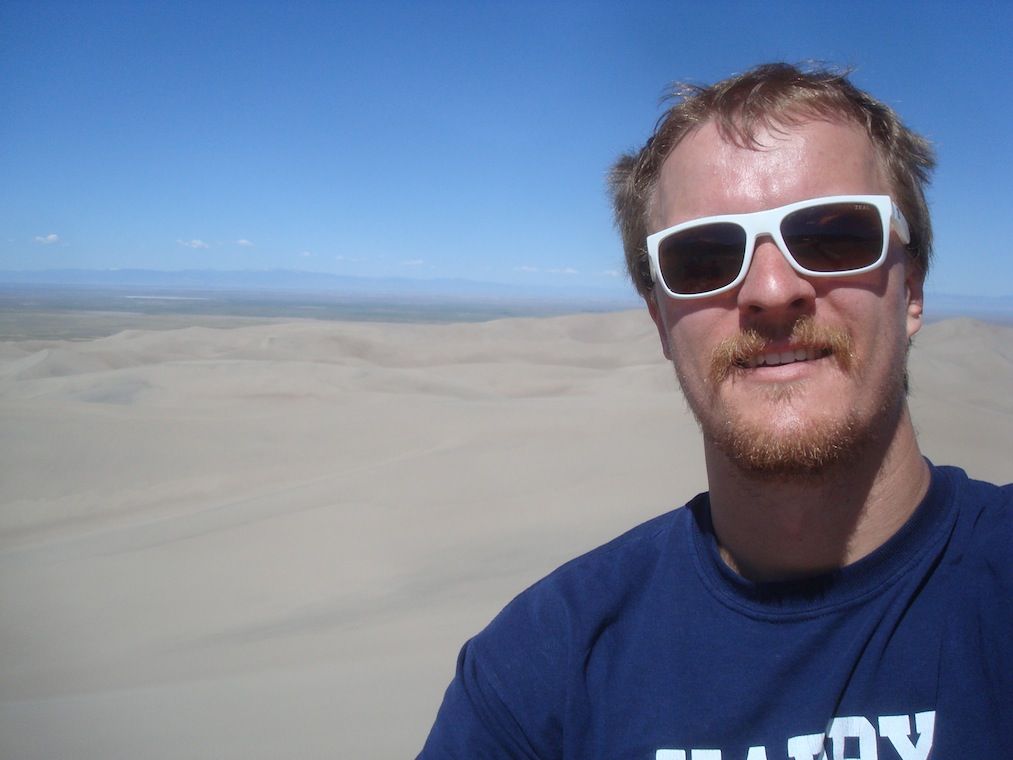 Kelly reaching the top of "Big Dune."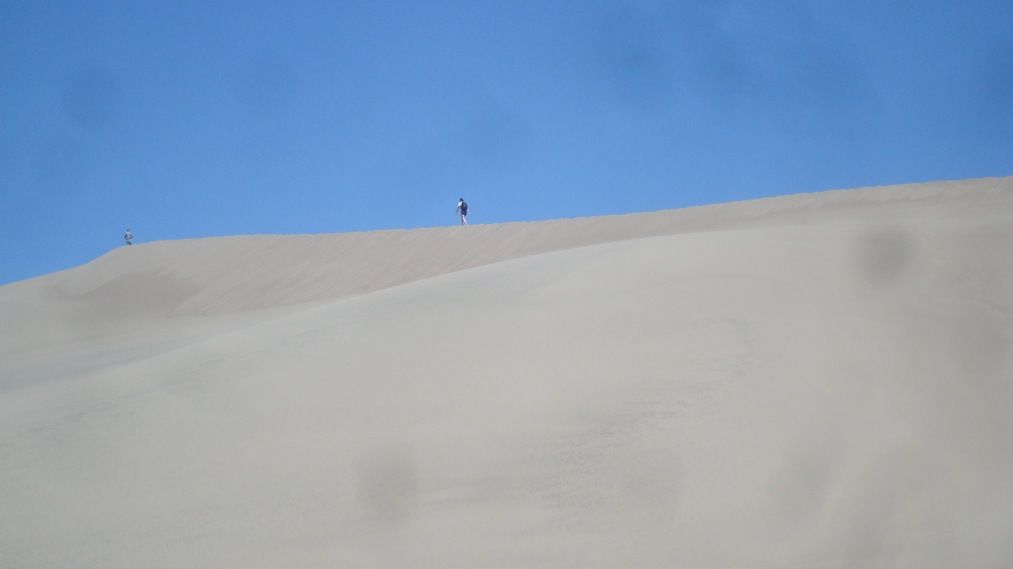 Zapata Falls - a waterfall in a narrow slot canyon.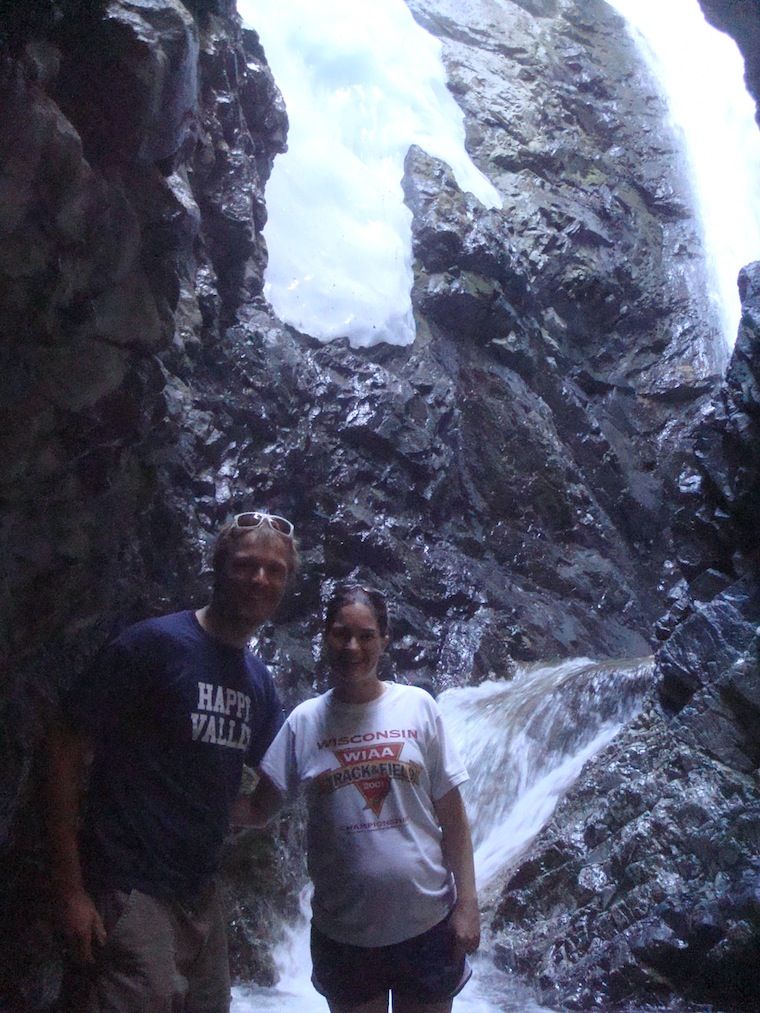 Mini golfing at the Apple Lodge Bed & Breakfast.
June 16 - June 22: Royal Family Kids Camp
Not long after the road trip Kelly and I had a remarkable week at Royal Family Kids Camp.
RFKC
is a camp for foster, abused and/or neglected children. At camp these kiddos get the opportunity to feel like kids and celebrate personal successes, something many of them rarely get to experience. It is truly an amazing week. I have no pictures, because we are not allowed to take pictures at camp for the protection of the children (it's the law). If you want to make a difference in the life of a child, I strongly recommend you check out
Royal Family Kids Camp
. It will change your life for the better.
June 25 - June 27: Gore Range Grand Traverse
At the end of June I did the Gore Range Grand Traverse with Jake and Blair. I already wrote about that
HERE
.
Gore Range Grand Traverse
.
Atop North Traverse Peak
.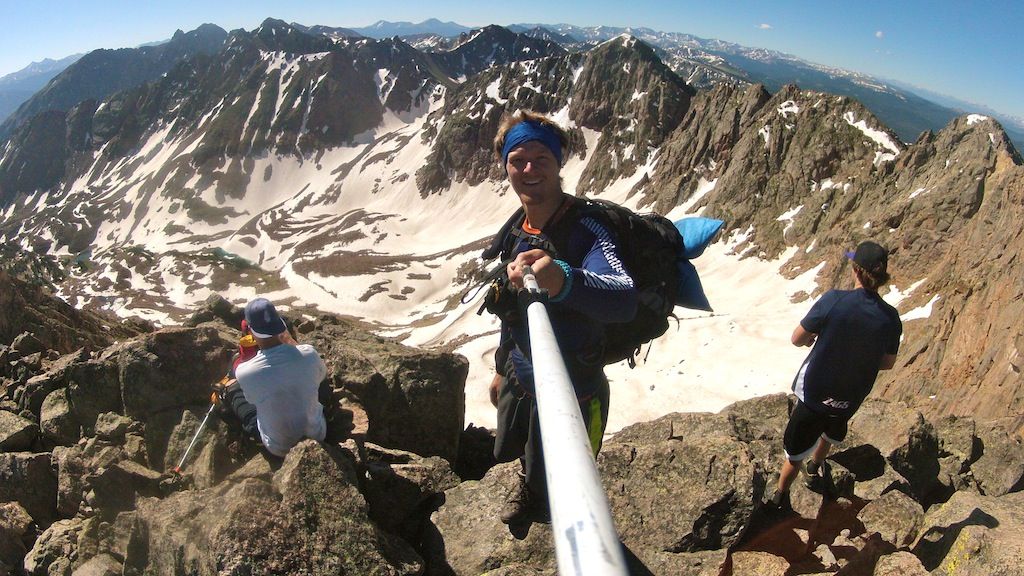 July 1 - July 22: PA Work and Family Visit
Last summer I worked for
Global Mountain Solutions
. It has been great getting to continue working with
GMS
this summer as well. The GMS jobs involve doing mountain rescue and access work for seismic crews on natural gas fields. My first stint this summer was in my homeland - Pennsylvania. The weather was hot, but the scenery was certainly fantastic. It had everything from fields of blueberries, to black bears, to deer, to old growth forrest, to rattle snakes to natural artesian springs. Every once in a while, when the group that I was working with took a break, I got to set up my hammock on beautiful vistas.
Not a bad day at the office.
So lush...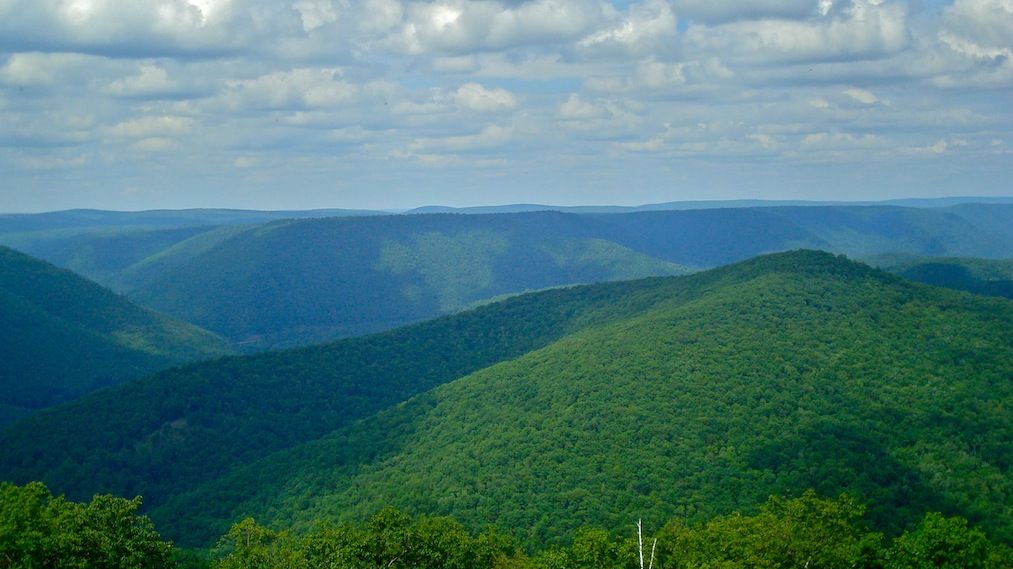 Trust me, the job isn't all that easy. I just don't feel like taking pictures of the difficult stuff.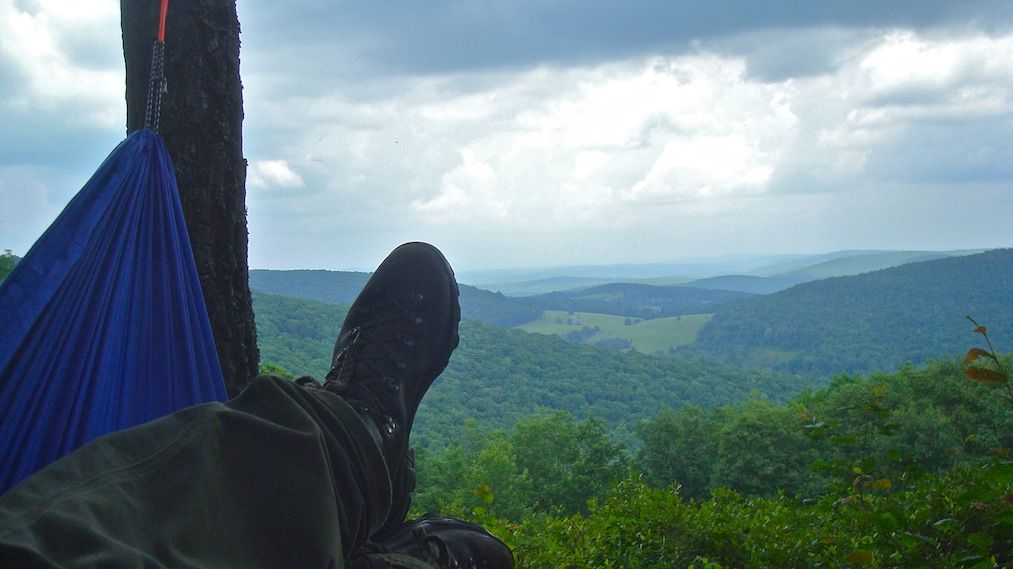 Not a bad view for my morning bathroom break.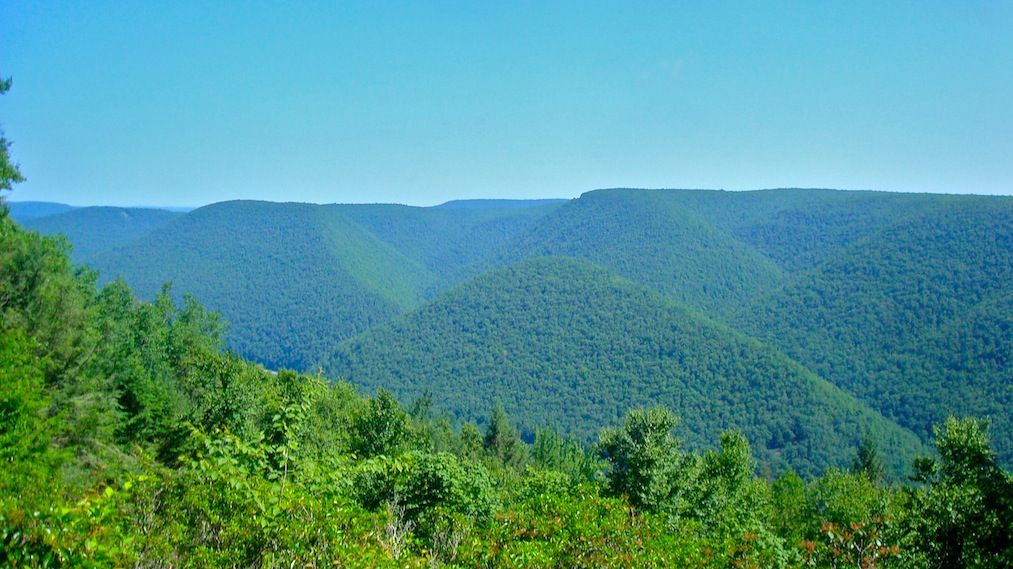 Checking out Hyner View - a common paraglider and hang glider launch.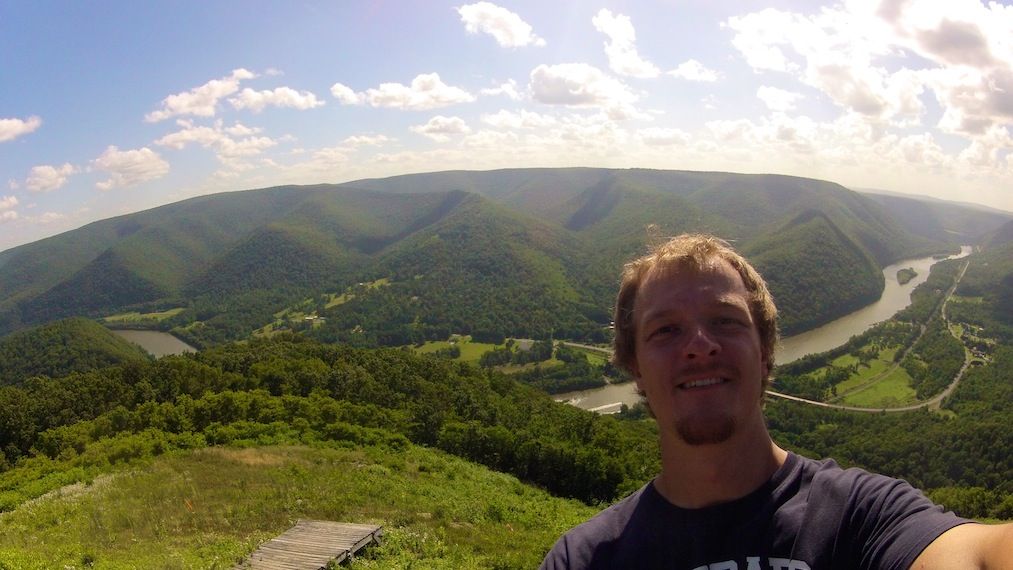 July 23 - August 2: Colorado Time with Kelly
Upon returning to Colorado from the east, I did my best to take advantage of some good flying weather. I finally got off the ground at Kenosha Pass!
Kelly and I spent a lot of quality time together, too. We hadn't been together much since I had been working out east, and it was great to get some quality time. One of the highlights was painting her belly like a baseball for a Brewers v. Rockies game. Our good friend Renick Christopherson hooked us up with a terrific experience at the stadium, too.
Family portrait.
We made it on TV!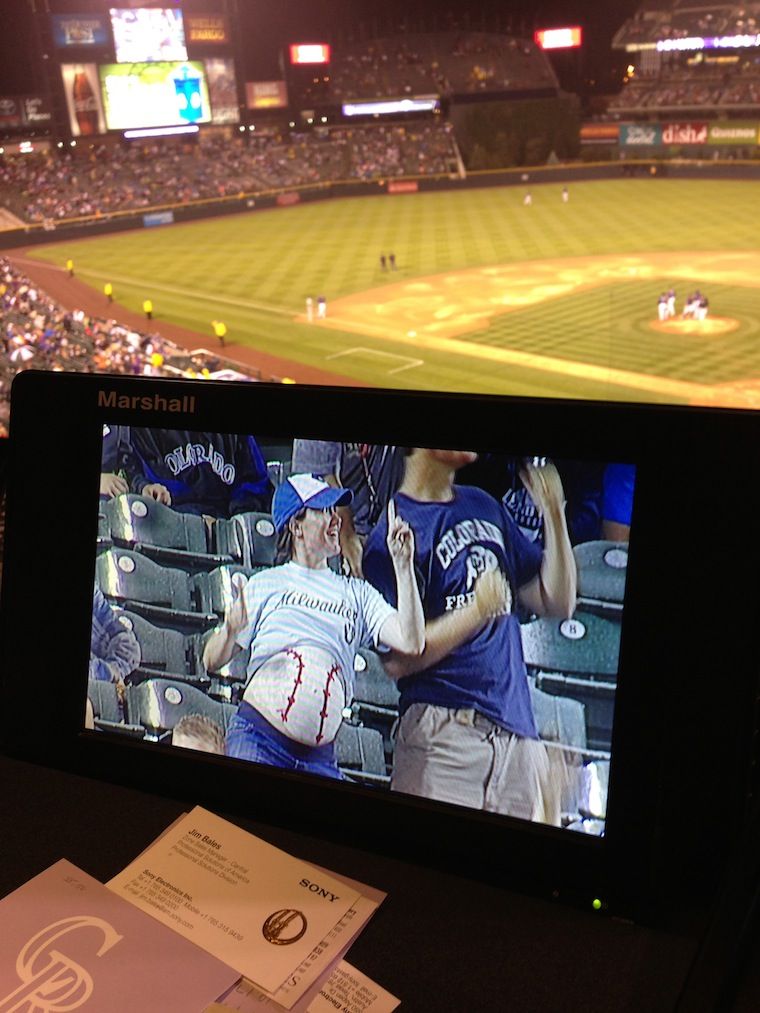 The legend, Bob Uecker.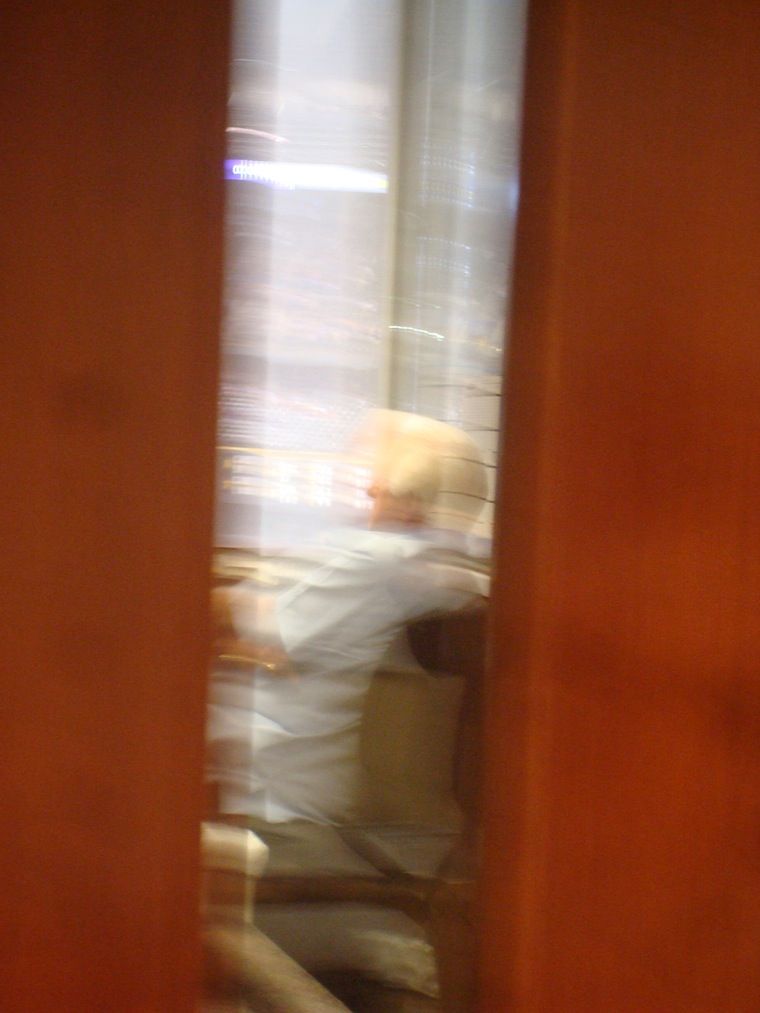 Behind the scoreboard.
Changing the score.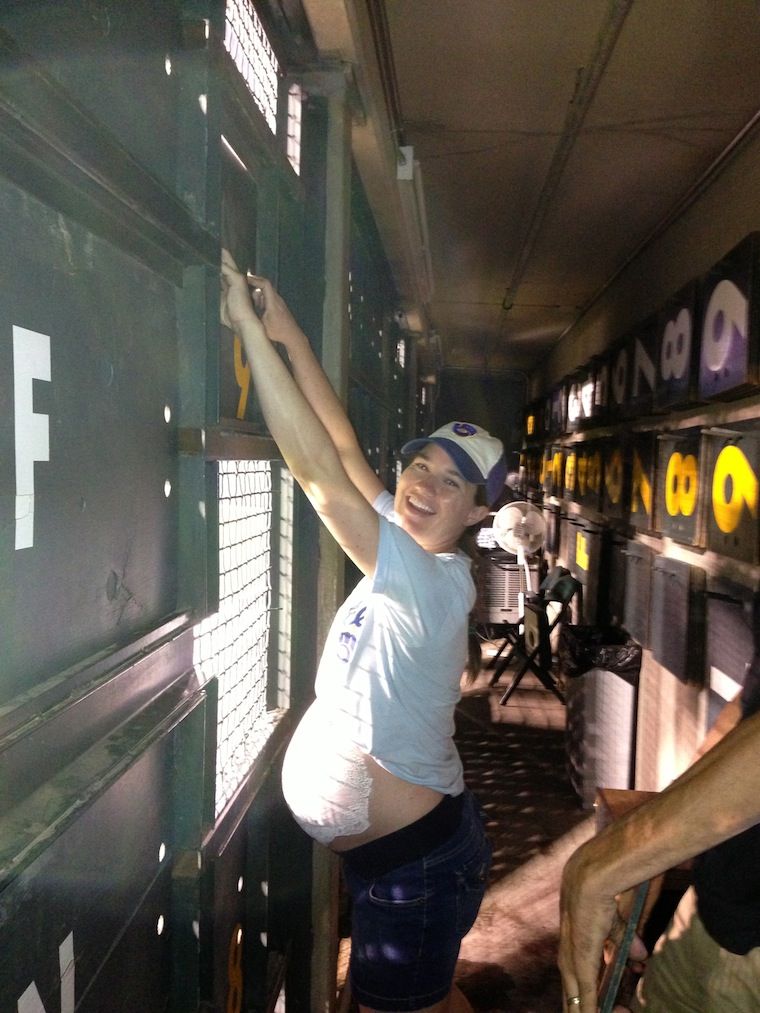 The Brewers win!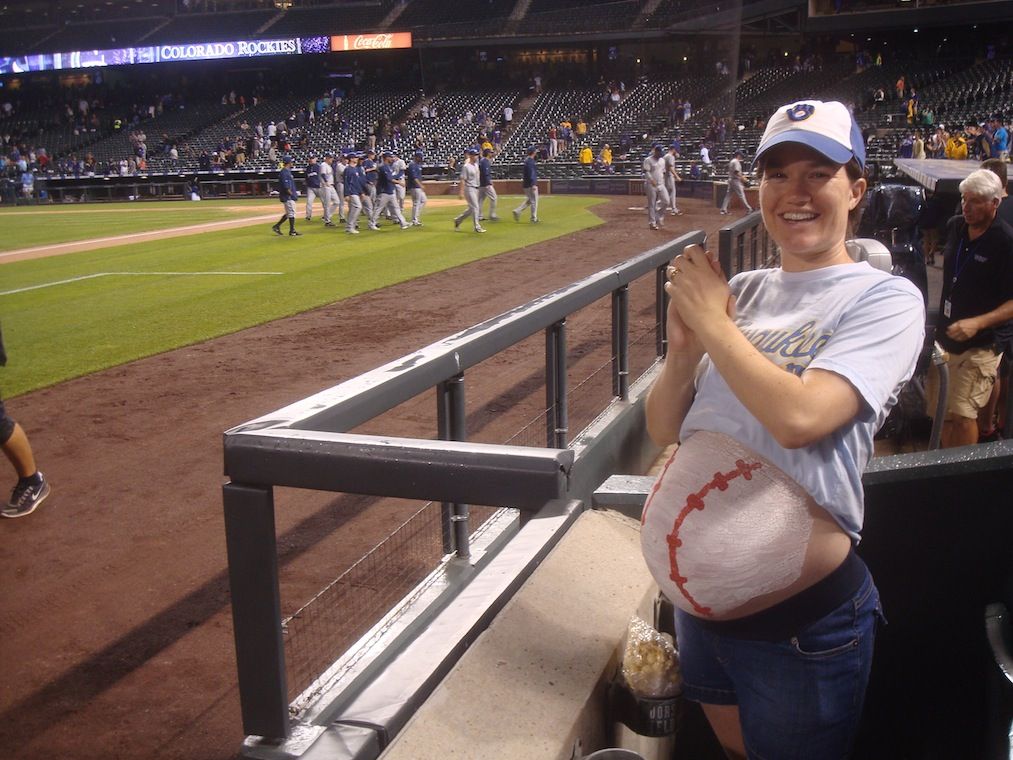 Of course, a good amount of our quality time was also spent together in the mountains.
Loch Lamond.
Off-roading fun with the truck.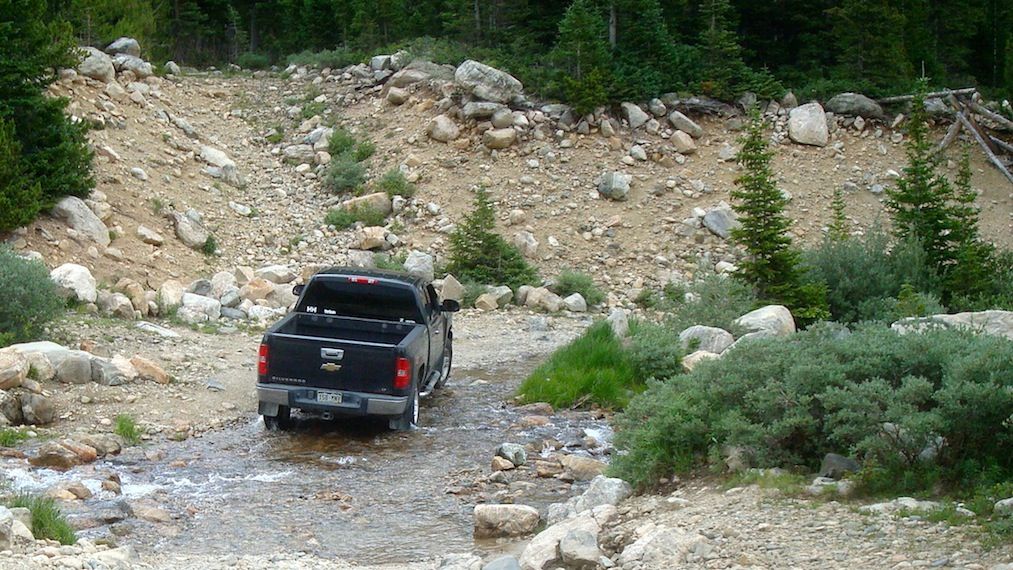 Everything about this picture is awesome.
August 3 - August 16: CO Work
At the beginning of August I got a call from
GMS
about more mountain rescue/access work. This time the work was in Colorado instead of Pennsylvania. With a baby on the way and the work being within driving distance in case anything happened, I couldn't turn down the opportunity. Although this job was also for seismic work on natural gas fields, this project was in a much different stage than those in Pennsylvania. Therefore, my work was a little bit different as well.
My morning commute.
My Evening Commute.
August 16 - Baby Bettner: Joel & Kelly Time
Right now Kelly and I are just tending our garden and prepping our home for the arrival of our first born!
Daily harvesting.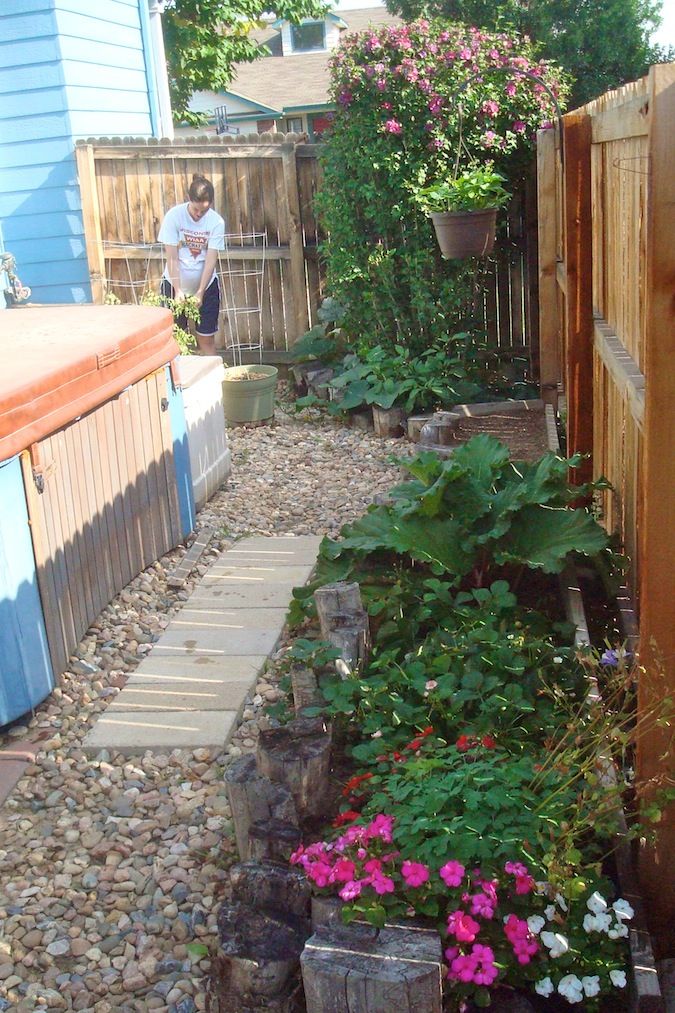 The nursery is ready.
I'm so extremely blessed.