Like or Share this post.
Top of the world = Mount Elbert, Tallest Mountain in Colorado, 14,433'
Bottom of the Barrel = Skiing the very last remnants of snow on June 27
Here's the video:
Mount Elbert, June 27, 2010
from
Joel Bettner
on
Vimeo
.
The weather down in Golden has been miserable over the past week with temperatures up in the 100's. On Saturday, in order to beat the heat and get a little skiing adventure in, Kelly and I met up with Matt and Katie in Leadville with the intentions of skiing Mount Elbert the next day. Good times were had by all. We didn't have any expectations of skiing anything particularly steep or burly, but we certainly had fun skiing together at the end of June from the roof of the Rockies.
On Saturday night we camped between Mount Elbert and Mount Massive. On Sunday we woke up and hit the trail.
Finally breaking above tree line. I can see a little bit of snow left up there!
Getting up there.
Views from the top of the Rockies.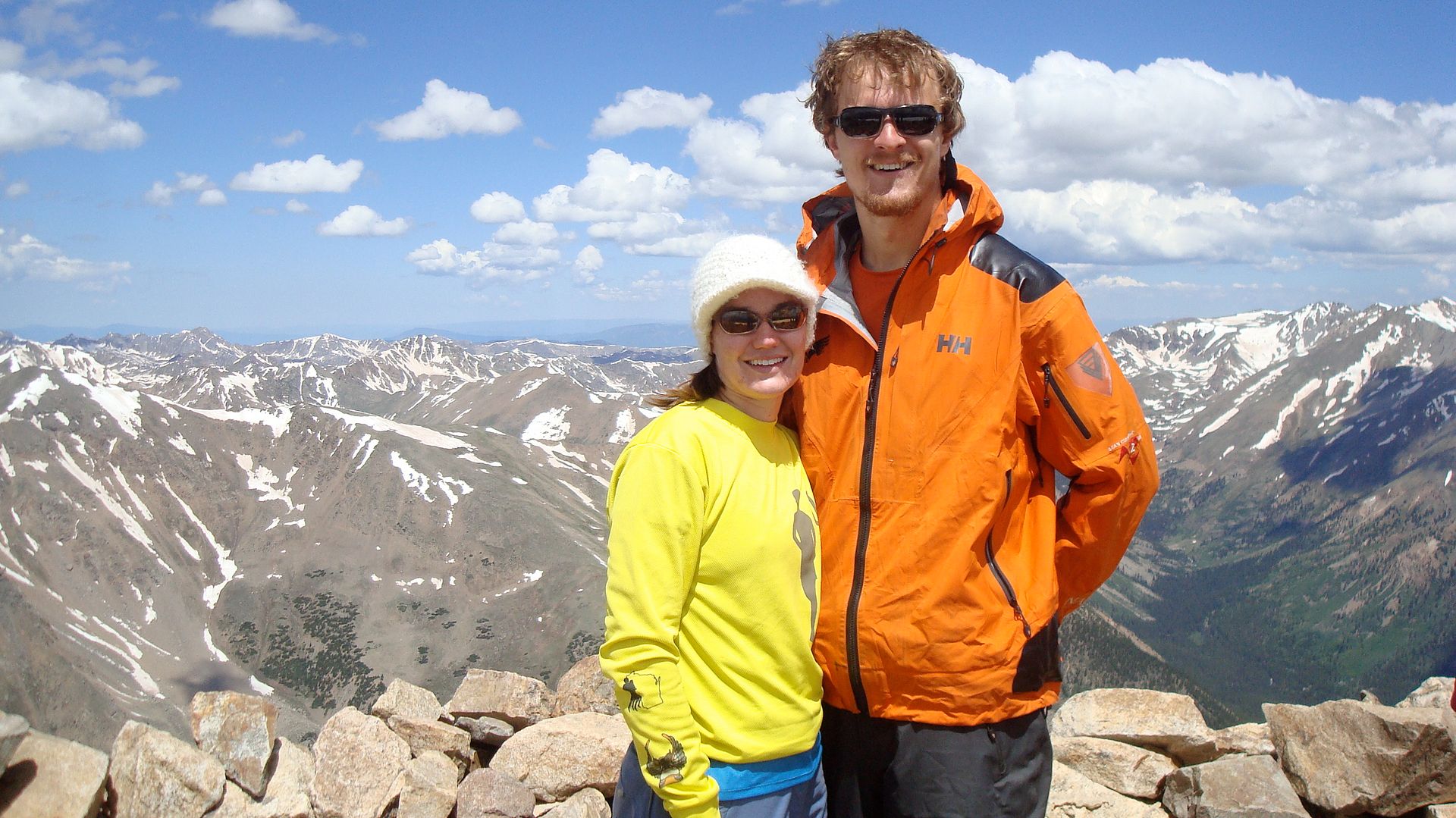 The tradition lives on!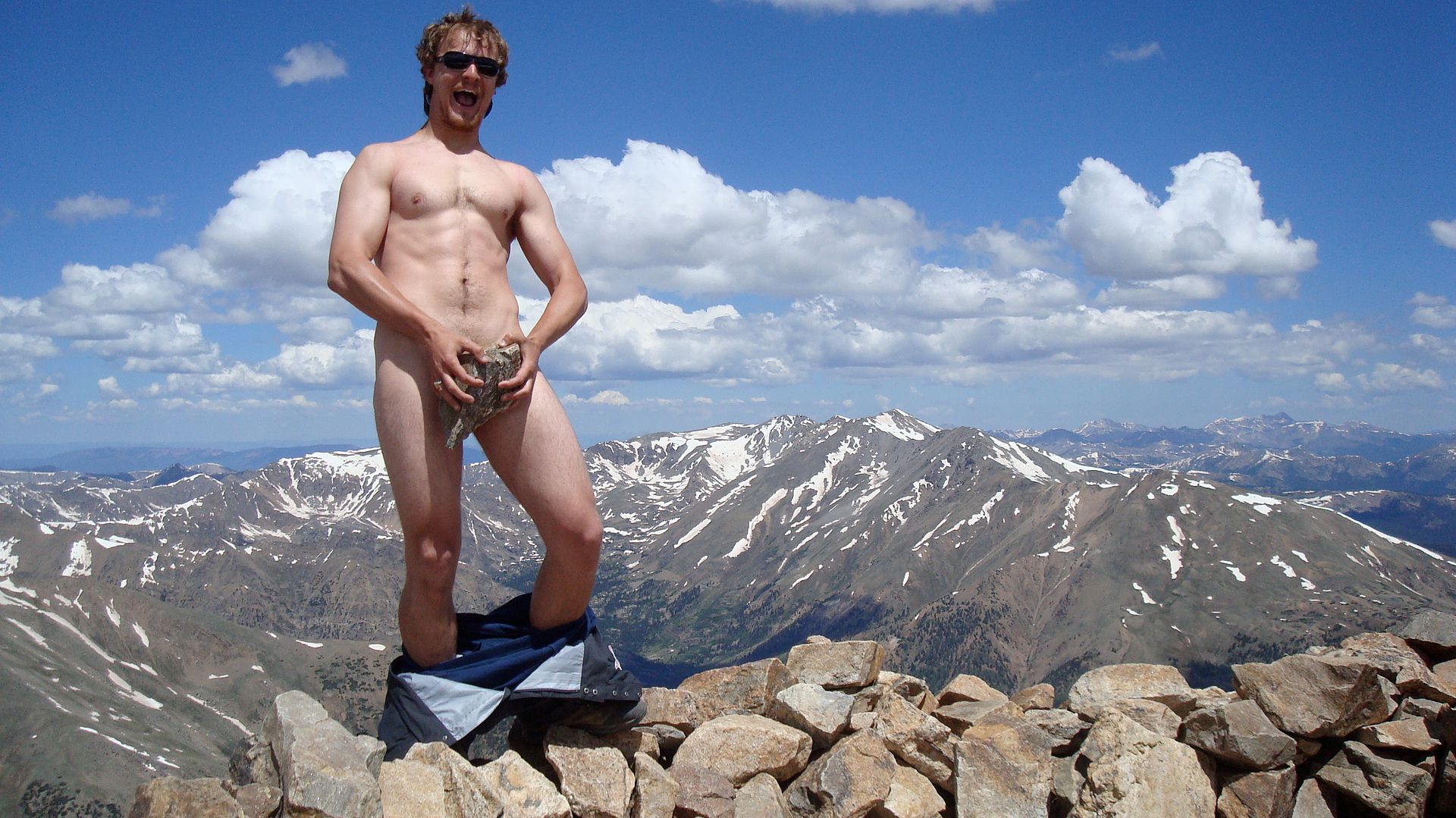 Time to ski. Kelly making her way down on the summit snow patch.
On several occasions we had to walk between snow fields. But we did make some decent turns.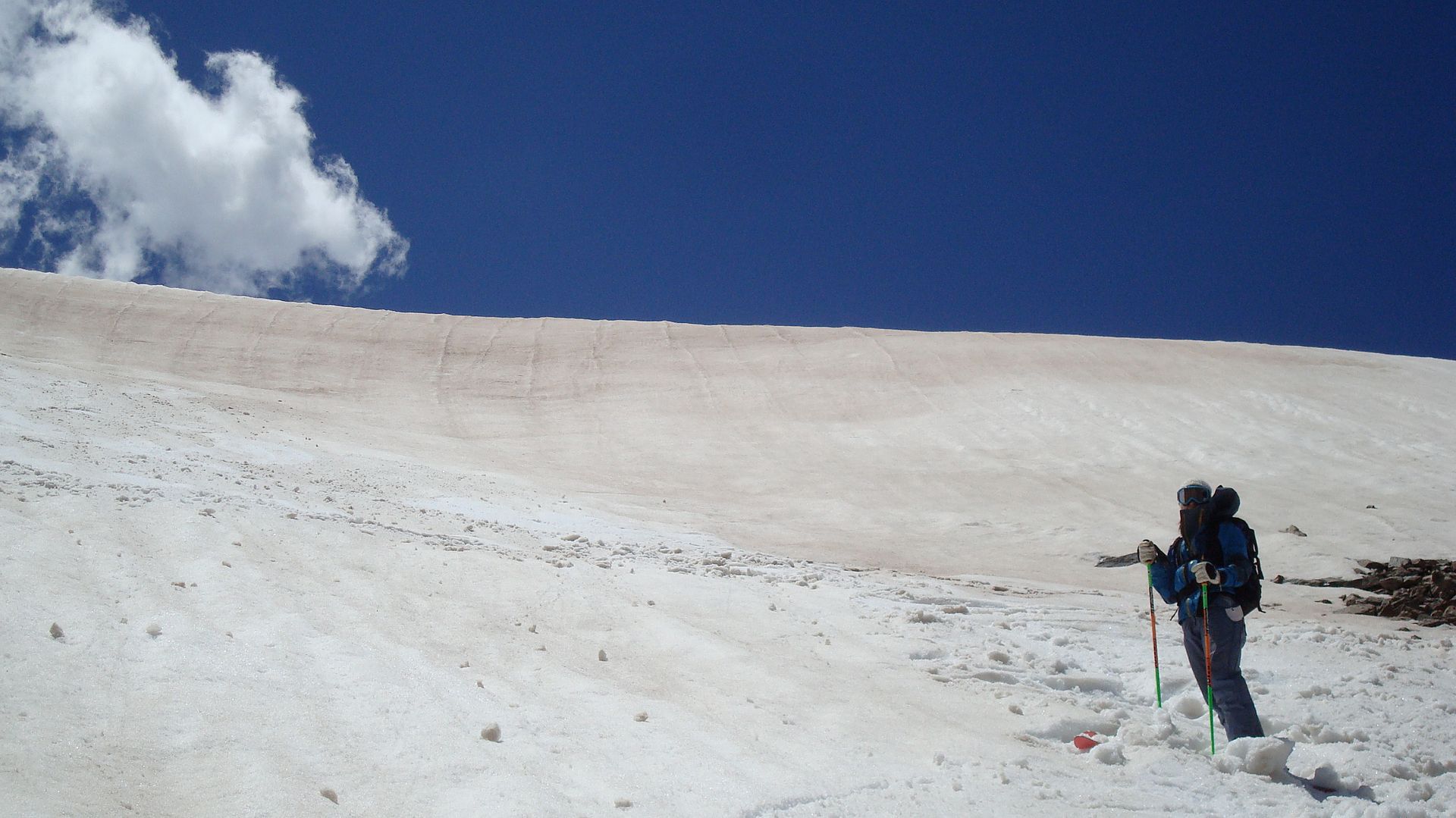 Kelly getting ready to drop in on a little patch as Matt reaches the bottom.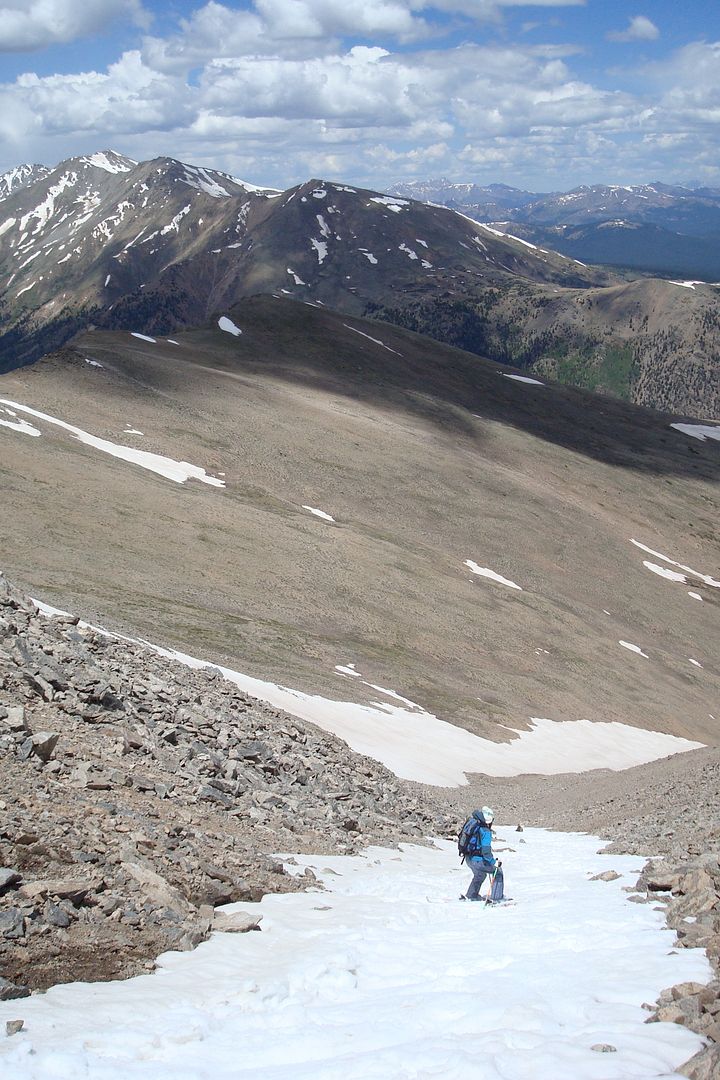 Some surprisingly good snow and good skiing.
Matt and Katie gettin' after it.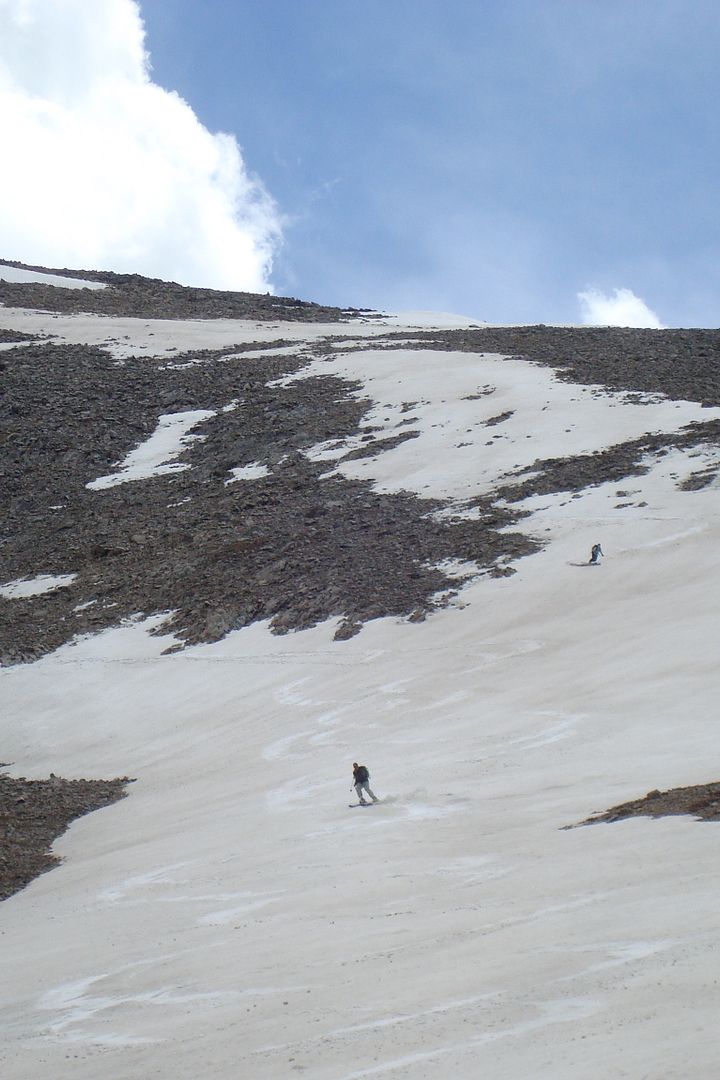 Nearing the bottom of the skiing. Snow is quickly disappearing.
Hiking out.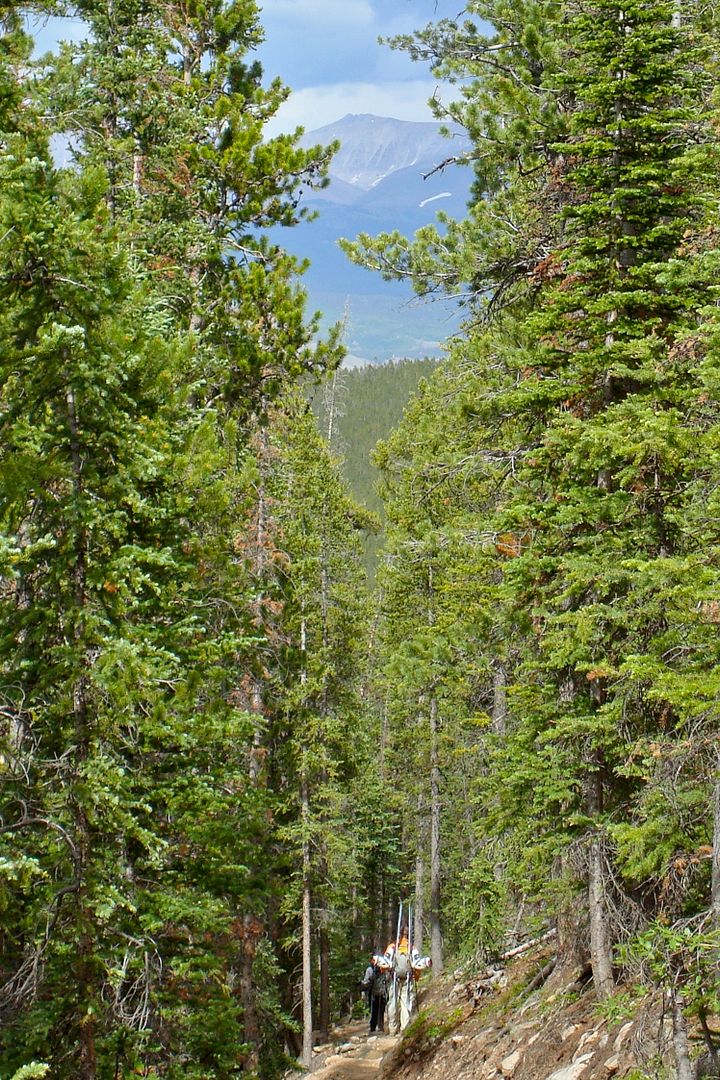 After over 5000 vertical feet of hiking and more than 8 miles of high mountain travel with a 50 pound pack I was pooped. I carried first aid gear, 2 liters of water, BS&P, my boat-anchor-weight skis, alpine boots, and extra layers in case folks got cold...I think my shoulders are bruised, haha.