Like or Share this post.
The snow is holding on pretty well up in the high country, especially for June. I really wanted to make sure that I took advantage of the conditions while I still could.
Video:
June 4 & 5, 2010 - South Arapahoe Peak & Drift Peak
from
Joel Bettner
on
Vimeo
.
The two lines: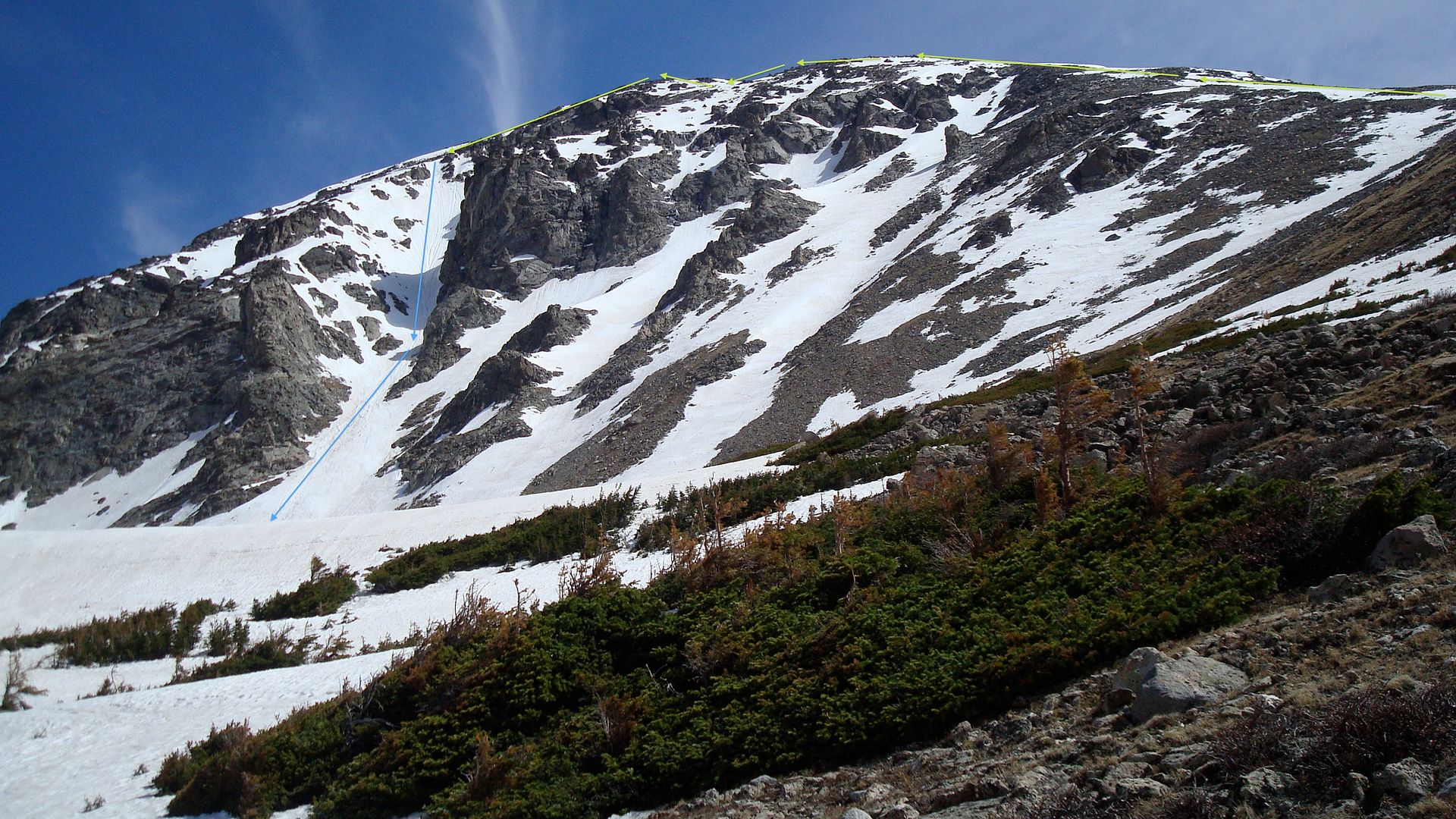 June 4
South Arapahoe Peak - 13,343'
Skywalker Couloir
Last year in late May, Doug and I got denied during our attempt at this line due to lightning. This year the weather held and Maroney, Eric and I were able to get a great descent.
Still a lot of snow up in the high country
The wind on the ridge gusted over 60 mph, but the views were stunning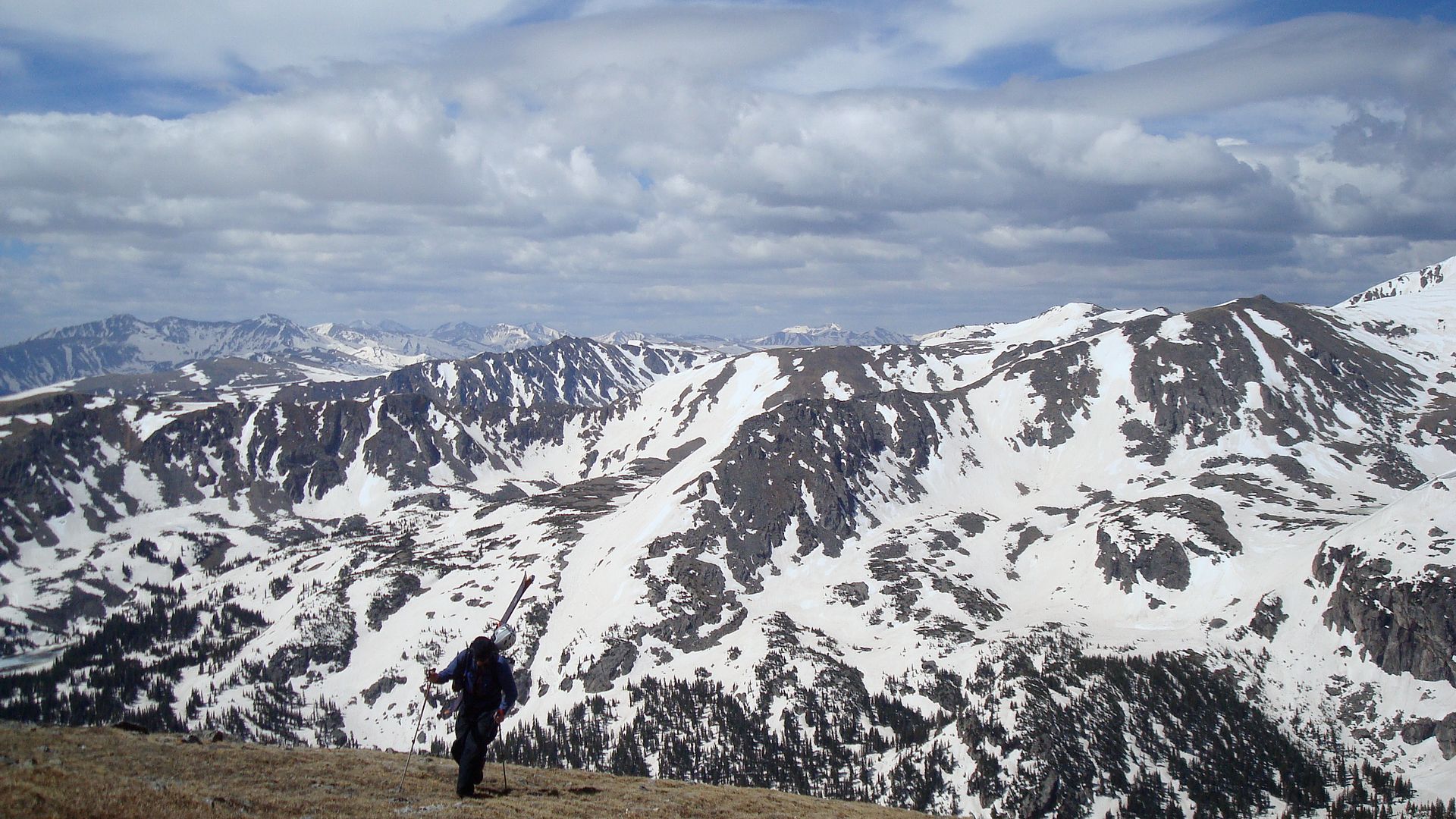 Lines on the ridge between North and South Arapahoe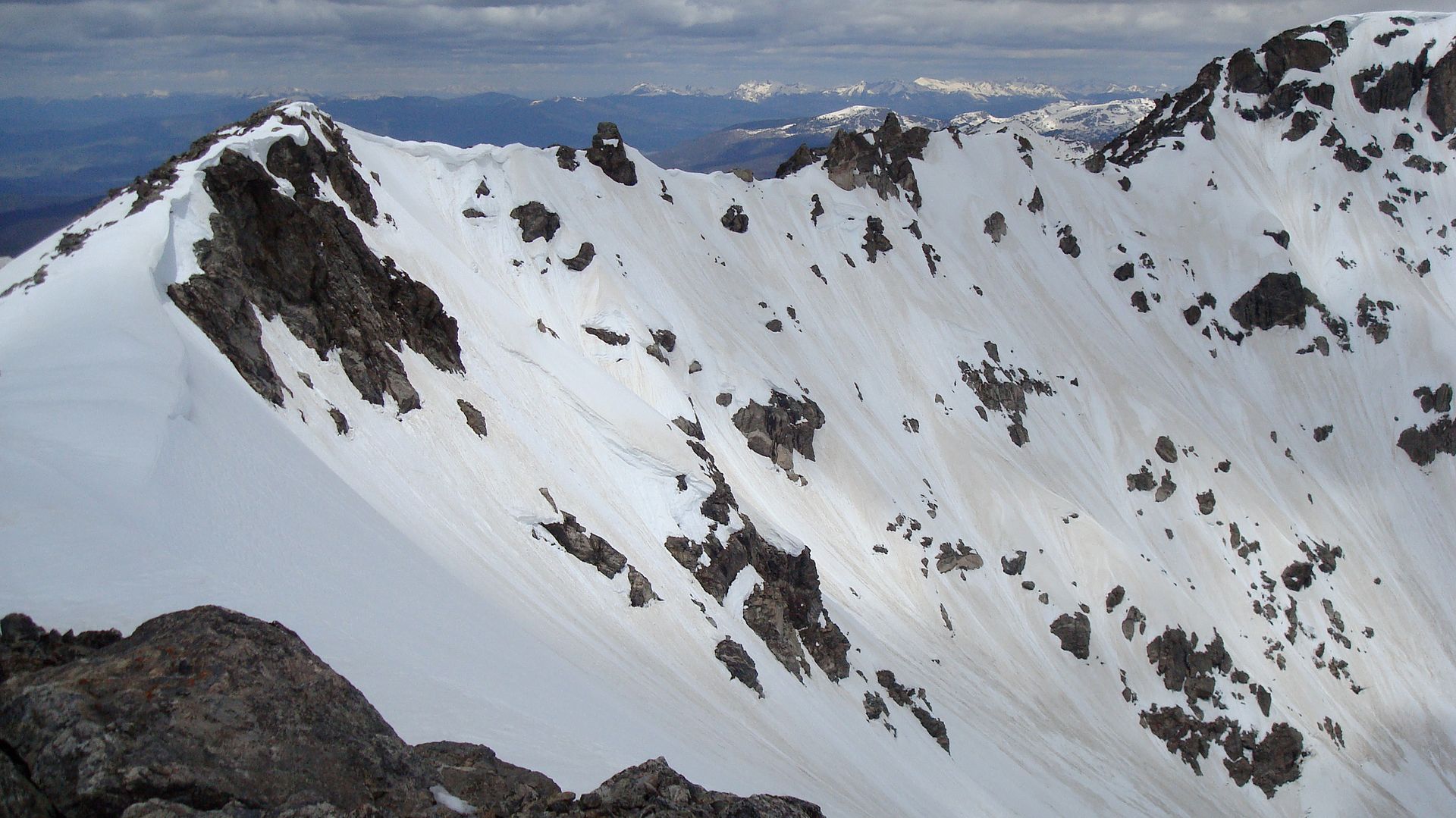 Maroney almost lost his hat on several occasions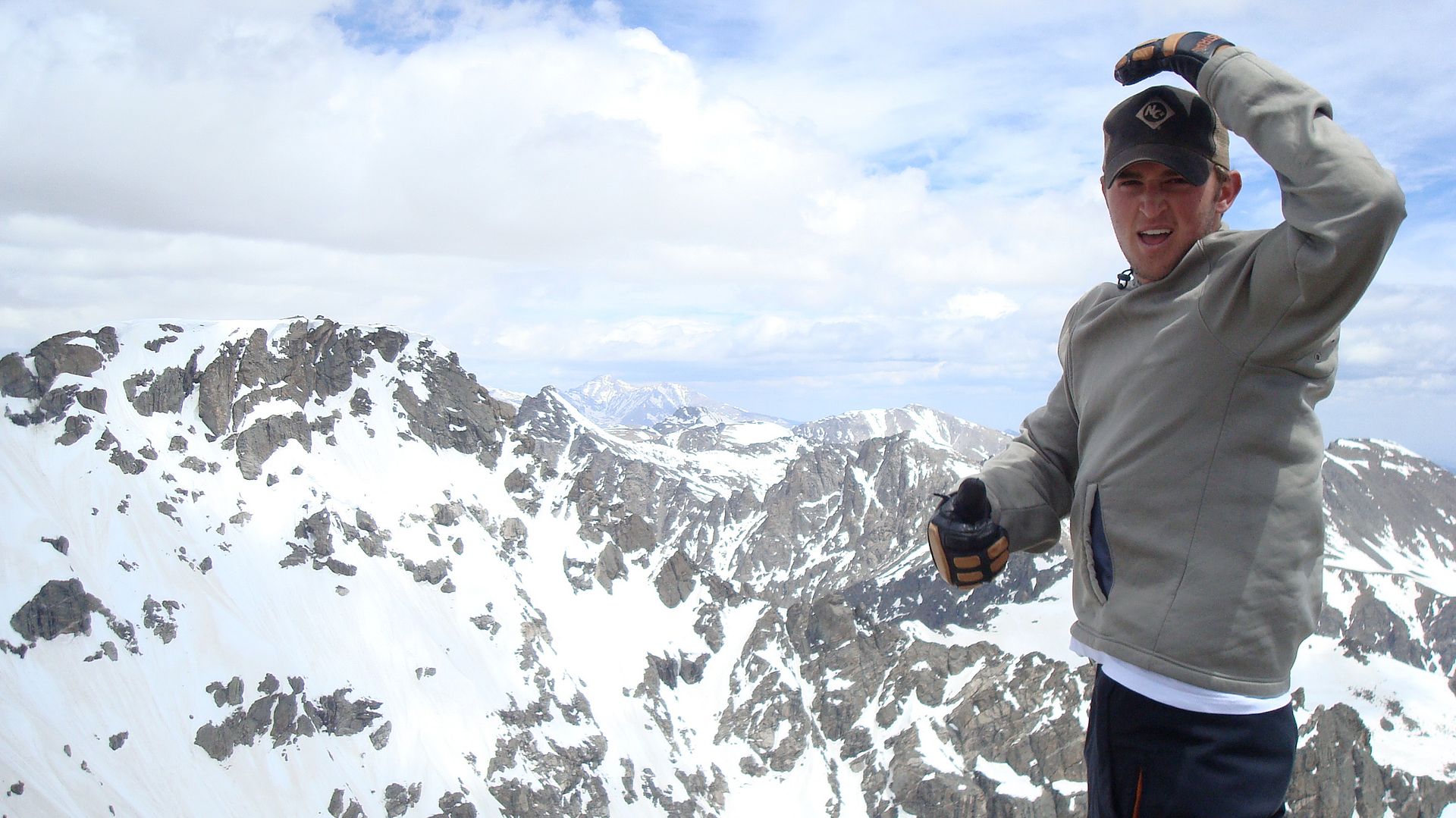 Me on the descent (Maroney took some cool shots from a rock perch above the line)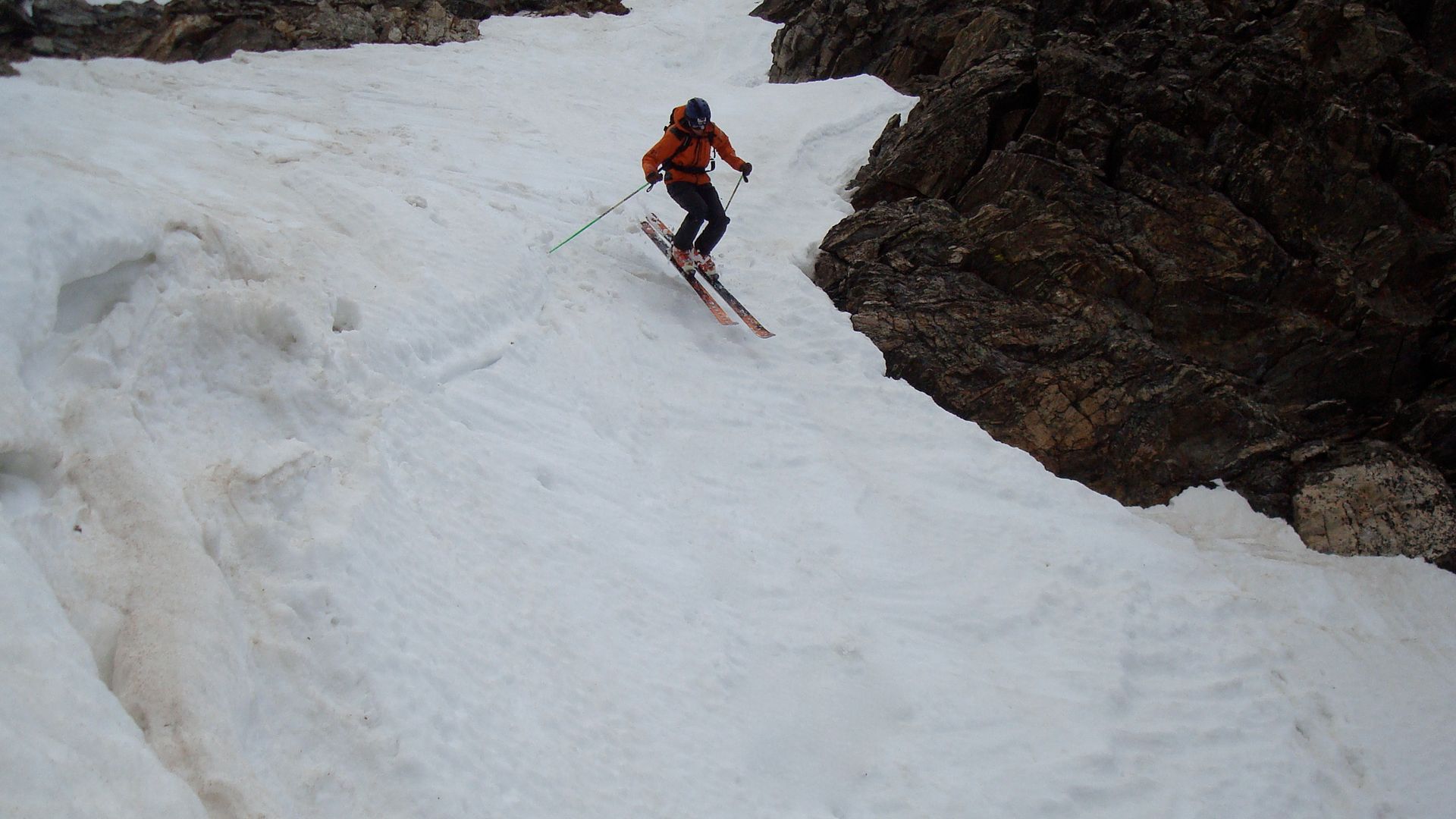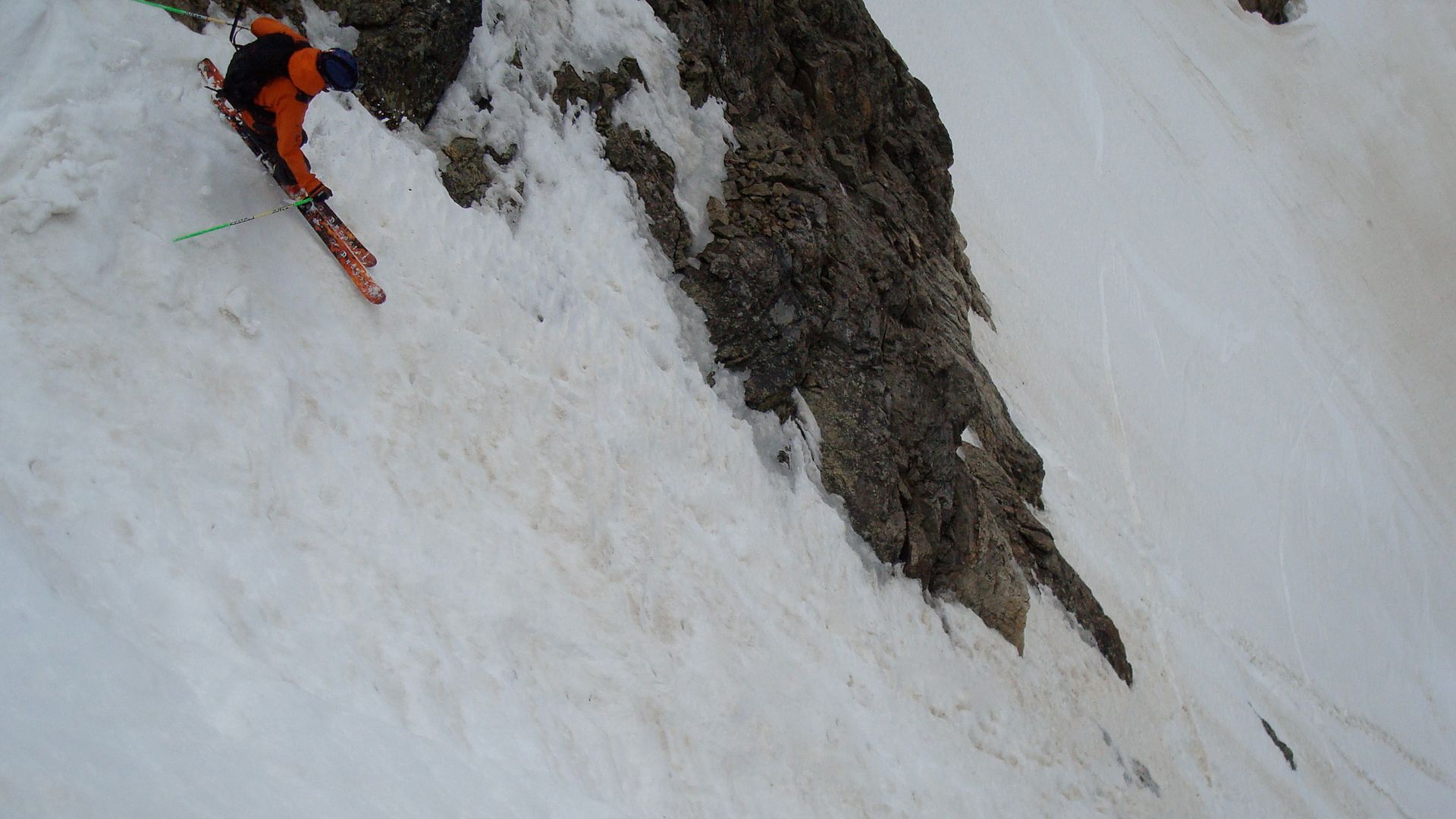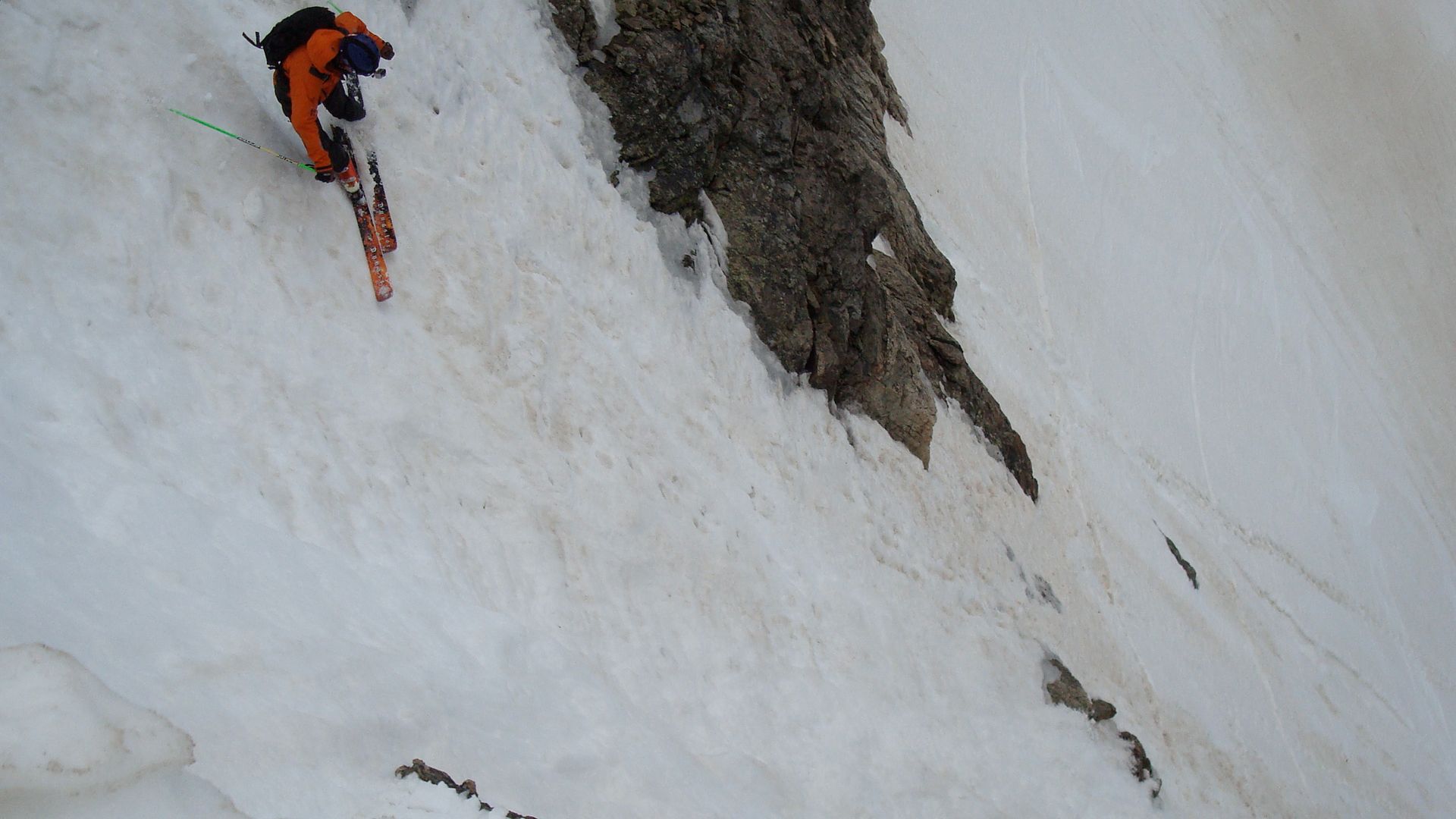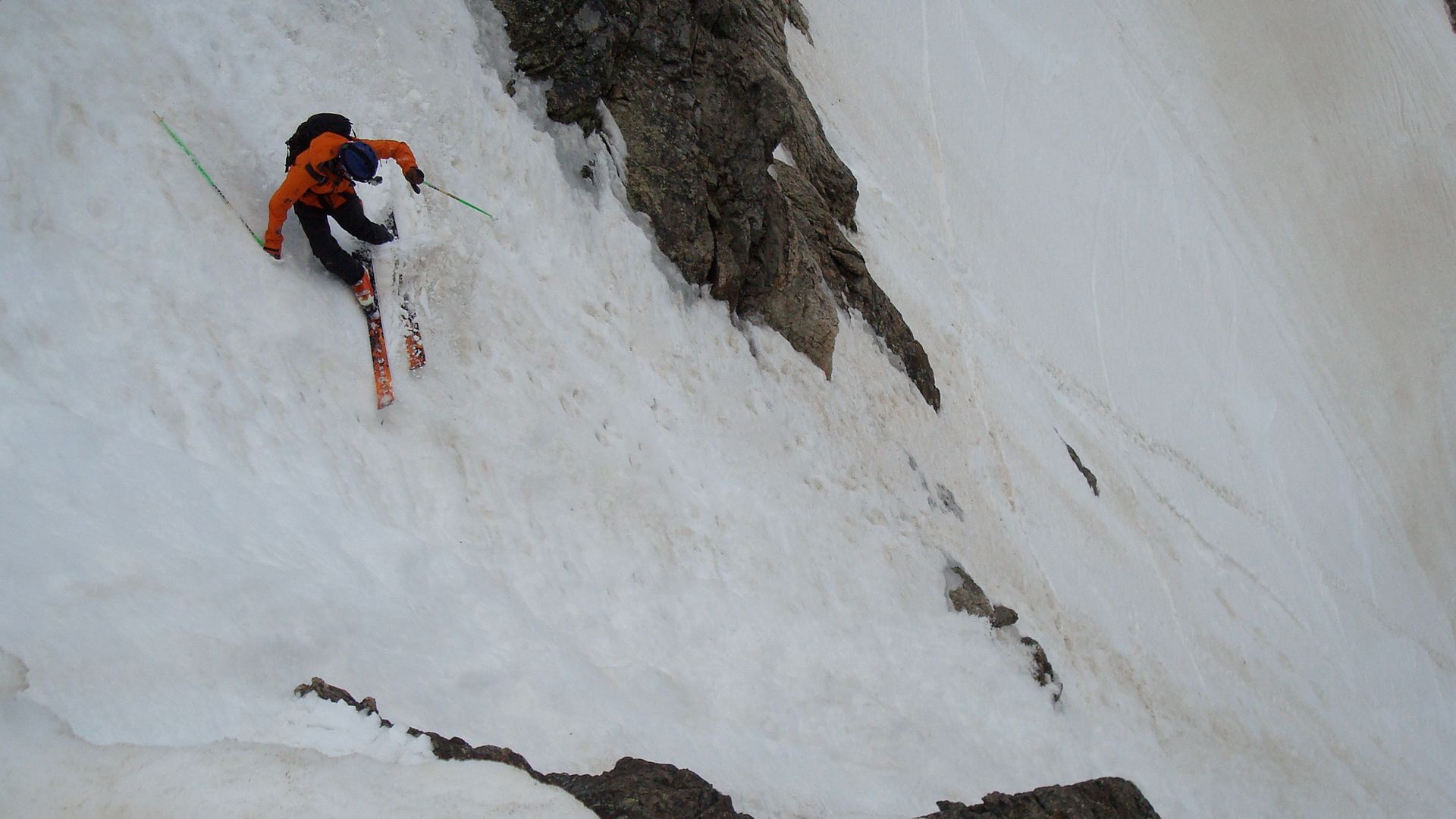 Eric on the descent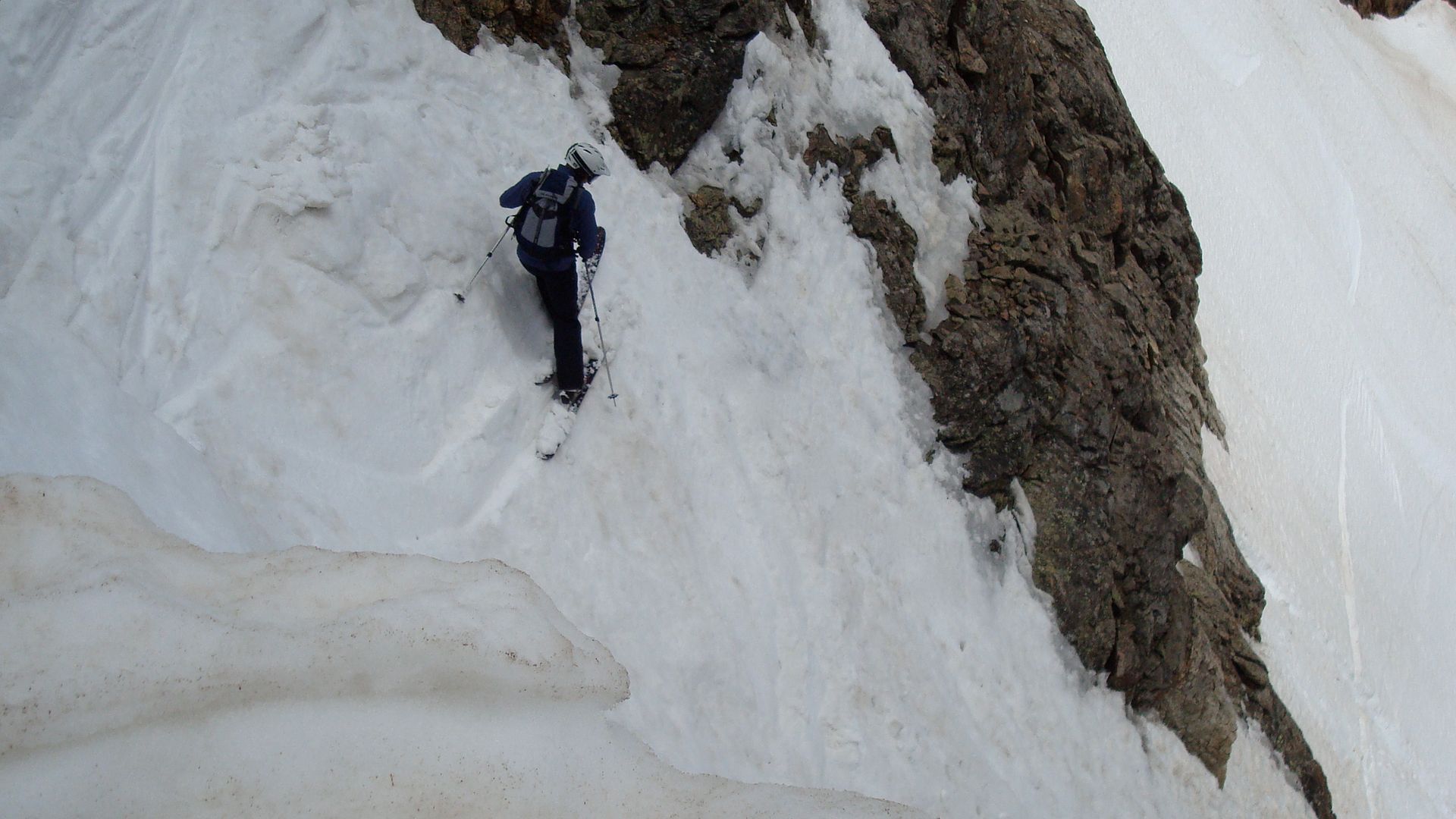 Happy at the bottom
June 5
Drift Peak - 13,900'
North Face
I really just noticed this line on my drive to Independence Pass over Memorial Day. Doug and I went up and tagged it a week later. It was a dreadful approach because the access road wasn't open and the snow on much of the approach was deep and completely unsupportable. However, it was completely worth the toturous access. The line we skied was consistently steep (see pics below, over 45 degrees), had pretty good snow and some fun technical sections.
Much of the approach was miserable, especially with snow like this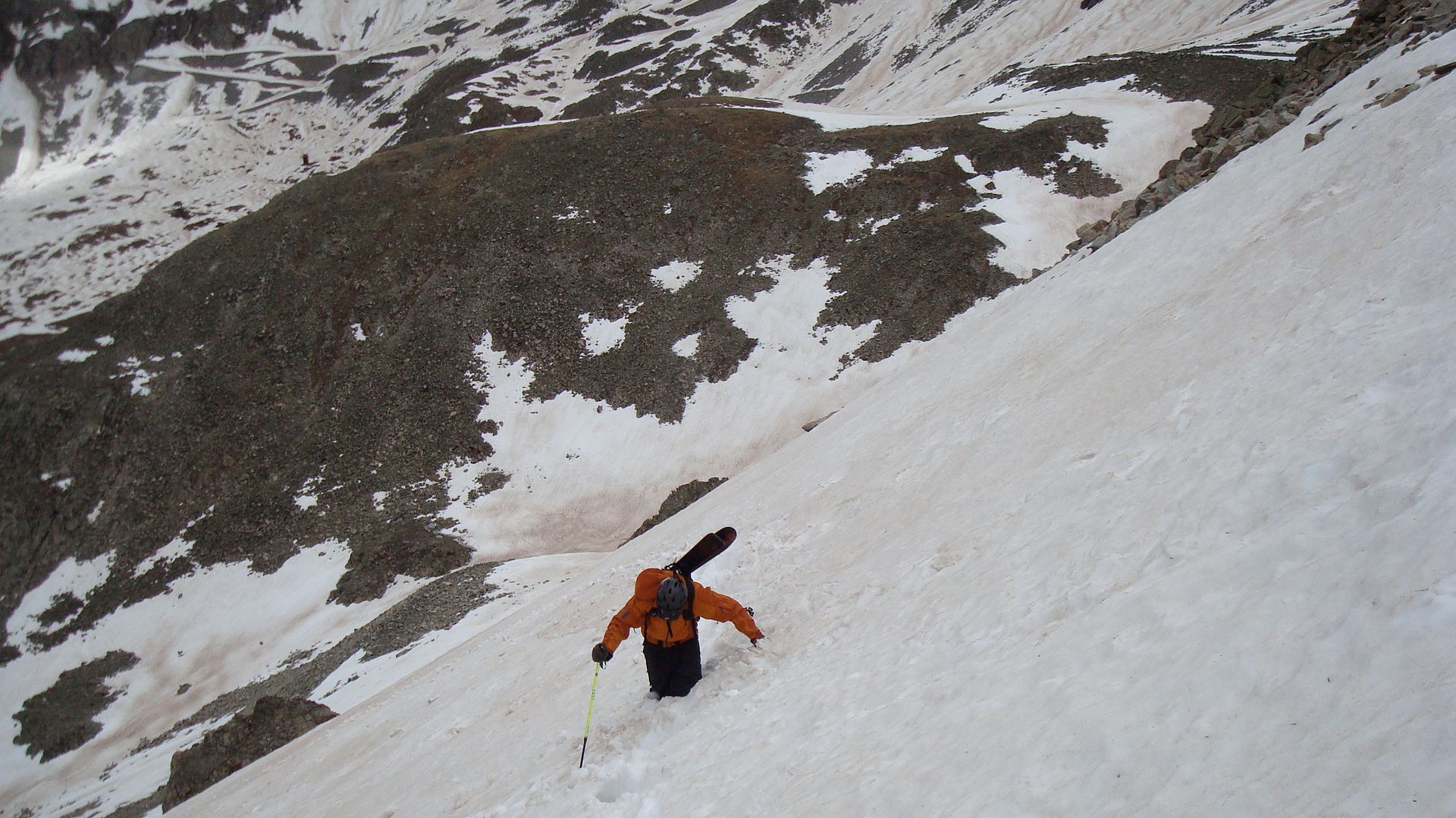 Once we gained the ridge things went a bit faster, but we still had scree to deal with
View from the top...we started all the way down
there
A view from the middle of the line showing the steepness
Dorky shot from the bottom
Artsy shot from the bottom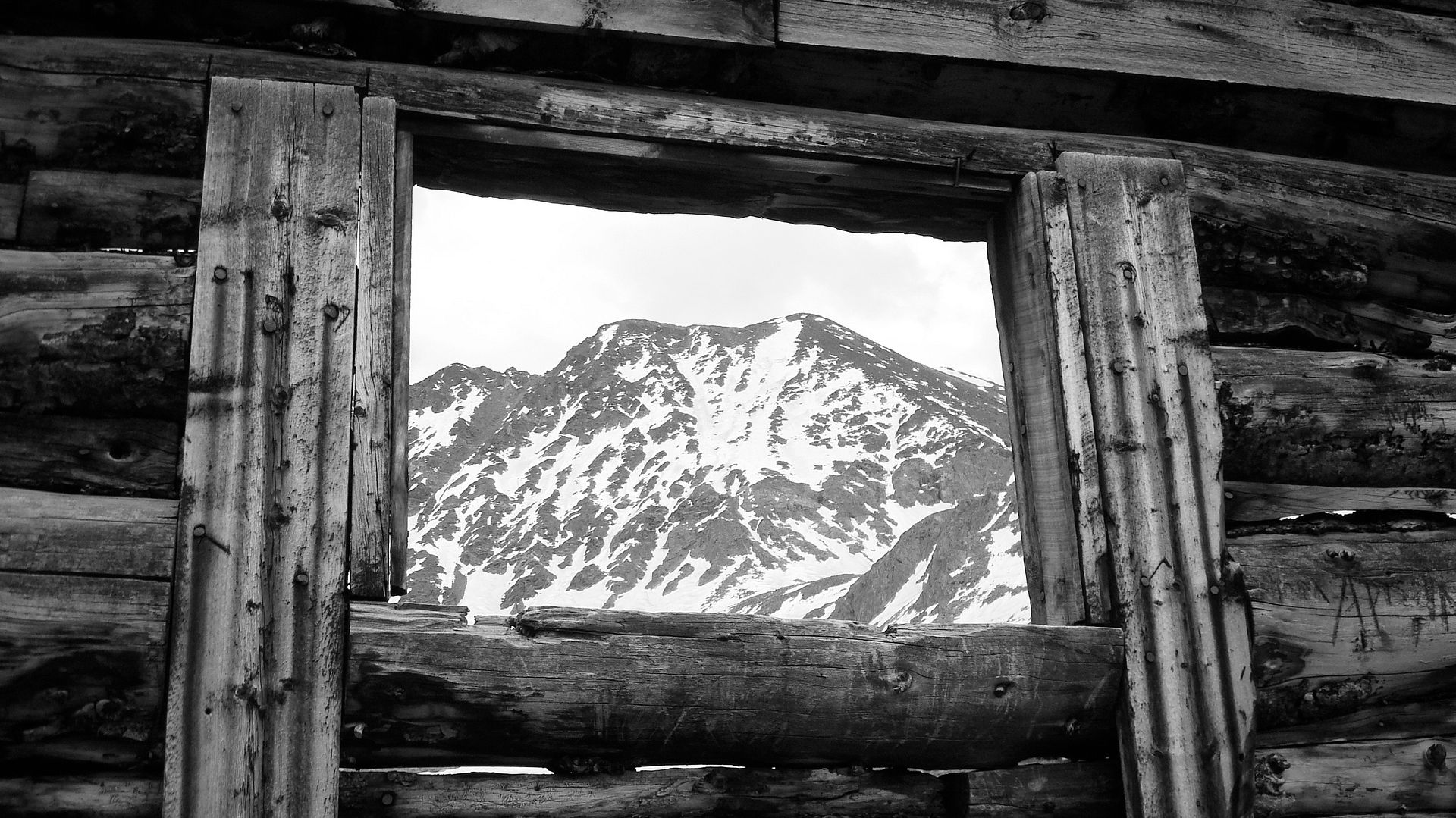 Apparently Yeti's like Gatorade and aviator glasses