Like or Share this post.
This time of year the skiing gets pretty thin, but there are still good lines to be had above 13,000'. This is when the call of 14er skiing hits me. (For those of you unfamiliar with the term, a "14er" is a peak above 14,000'). Fortunately I'm within 1.5 hours of a driveable 14er - Mount Evans (14,264'). The road that goes to the top of the mountain is the highest road in North America. This makes the access to some decent skiing incredibly easy. We get to ski almost from the very summit and get to hitch hike back up. About as easy as 14er skiing can get.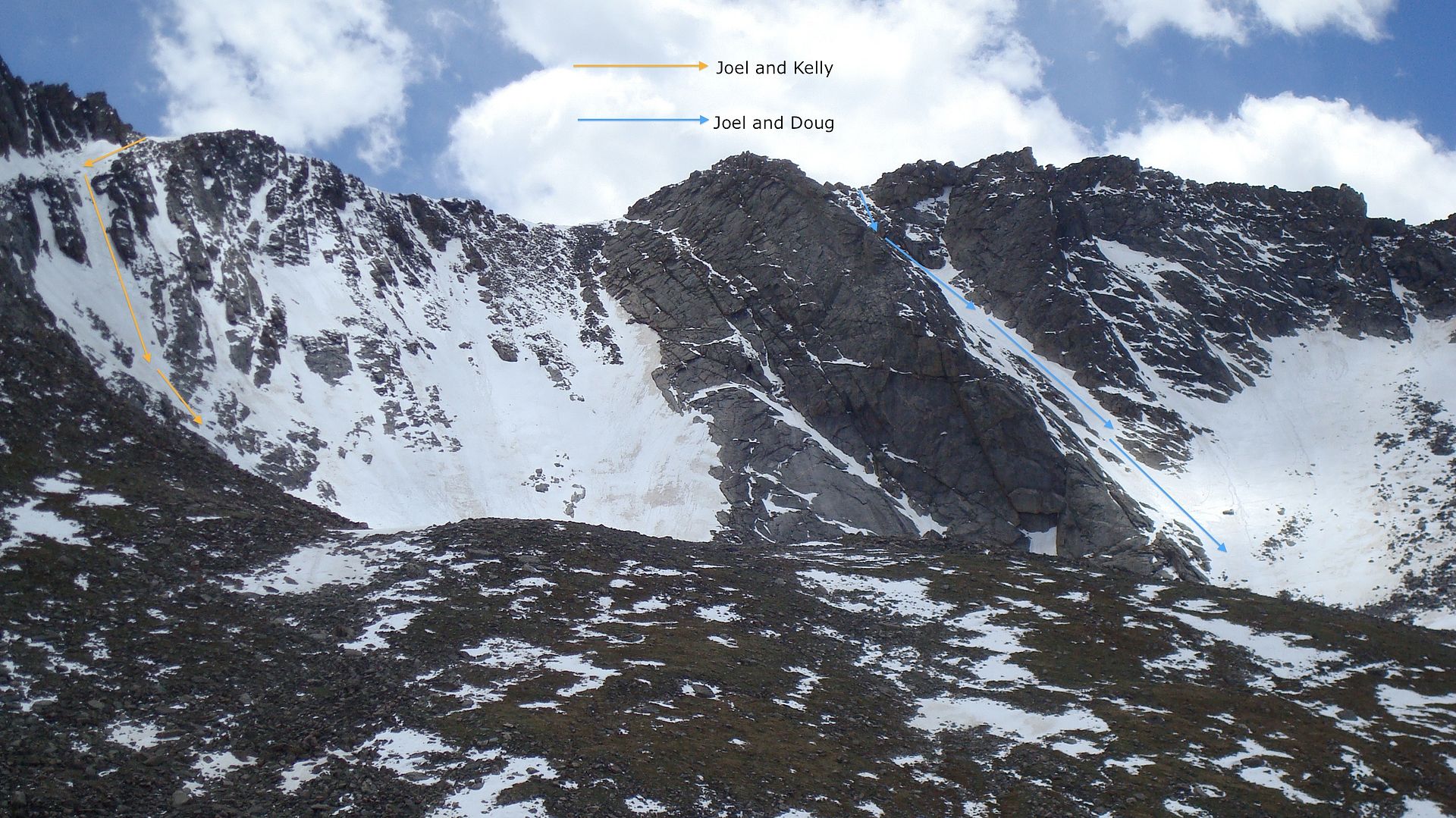 June 16
:
Mount Evans is a great place for me to get Kelly warmed up to 14er skiing. This was her first experience doing so, and we got to ski a fairly steep line. Two other guys ended up following us down the couloir and took these pics for us (thanks Mark!). We had gotten almost a foot of snow the previous couple days at that elevation, but the warm temperatures turned the new snow into a heavy, nasty mank about boot deep. It was still fun, but it was not easy skiing.
Getting ready to drop in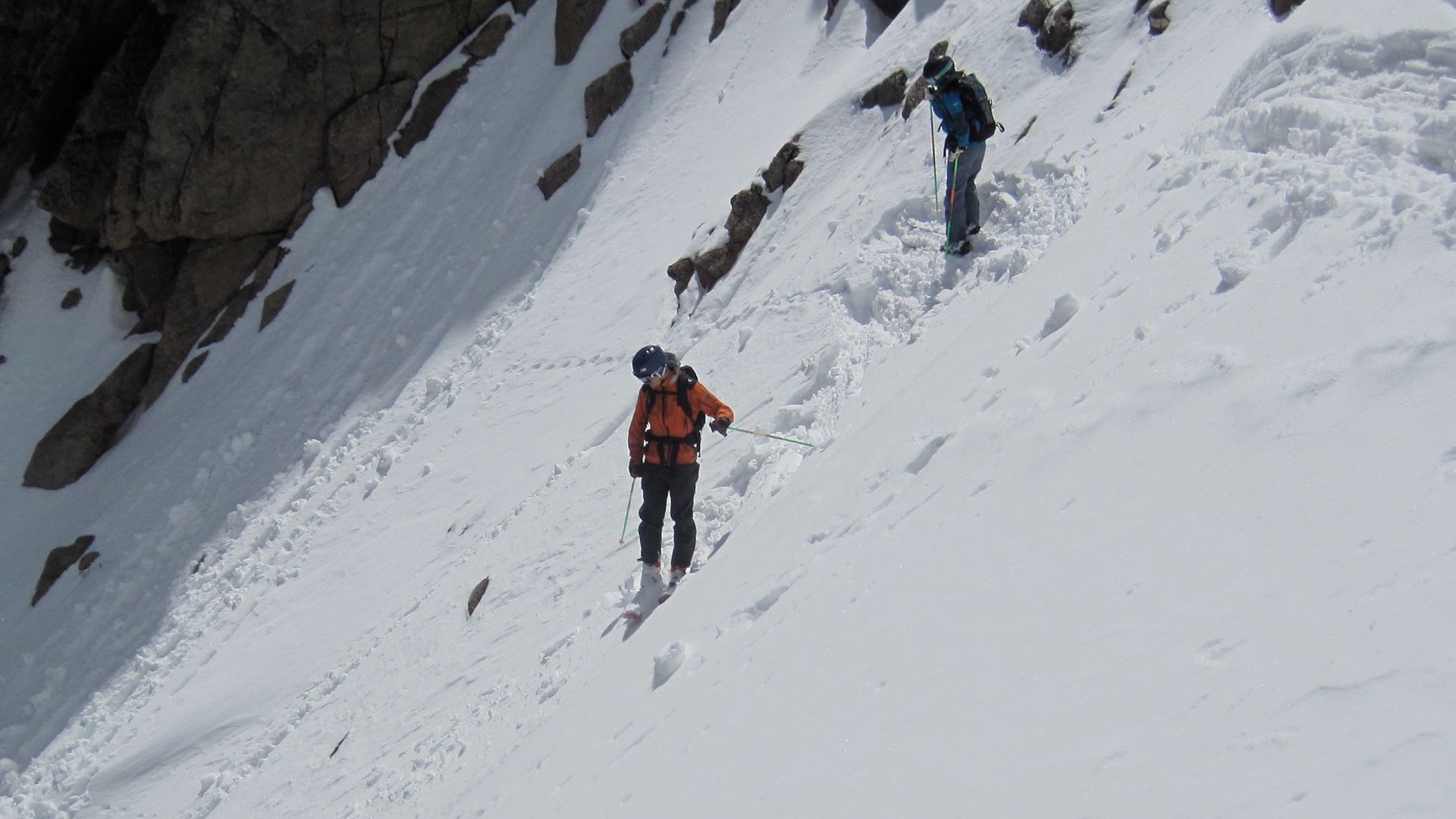 Kelly making her way to me in the safe zone
A look back up at the line
June 19
:
I went back up with Doug to score a couple few more turns. We opted to take an aesthetic, but not too difficult/steep line. The snow was great and we were able to ski fast and fluidly down to the bottom.
Me dropping in and leap frogging Doug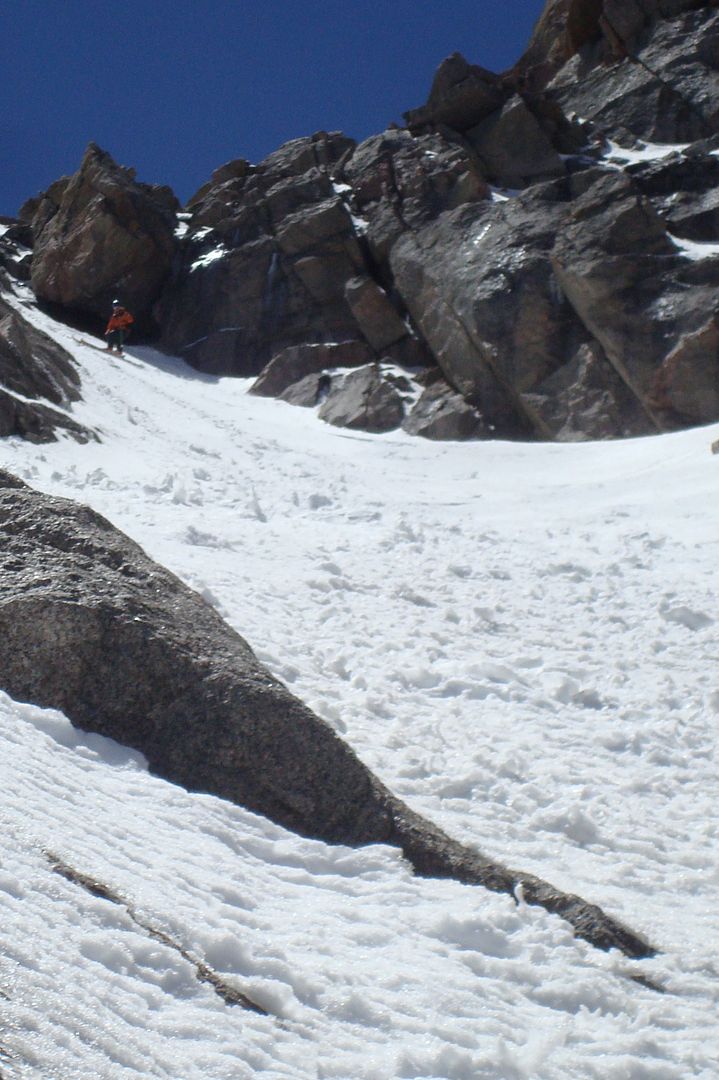 Doug coming through the middle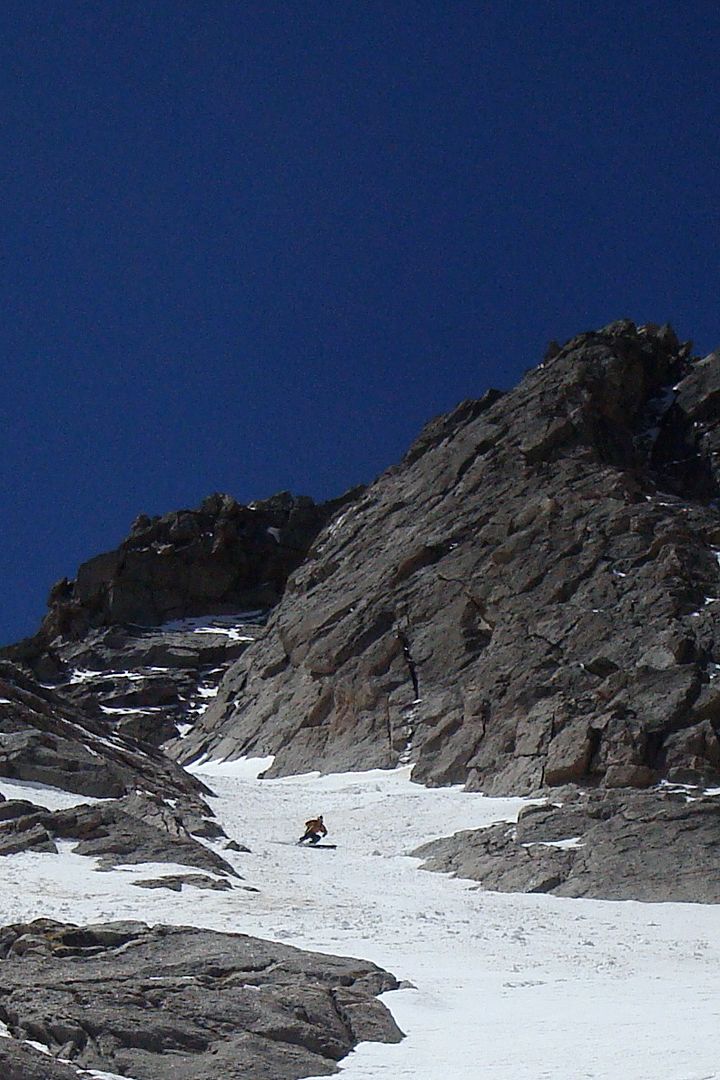 View from the bottom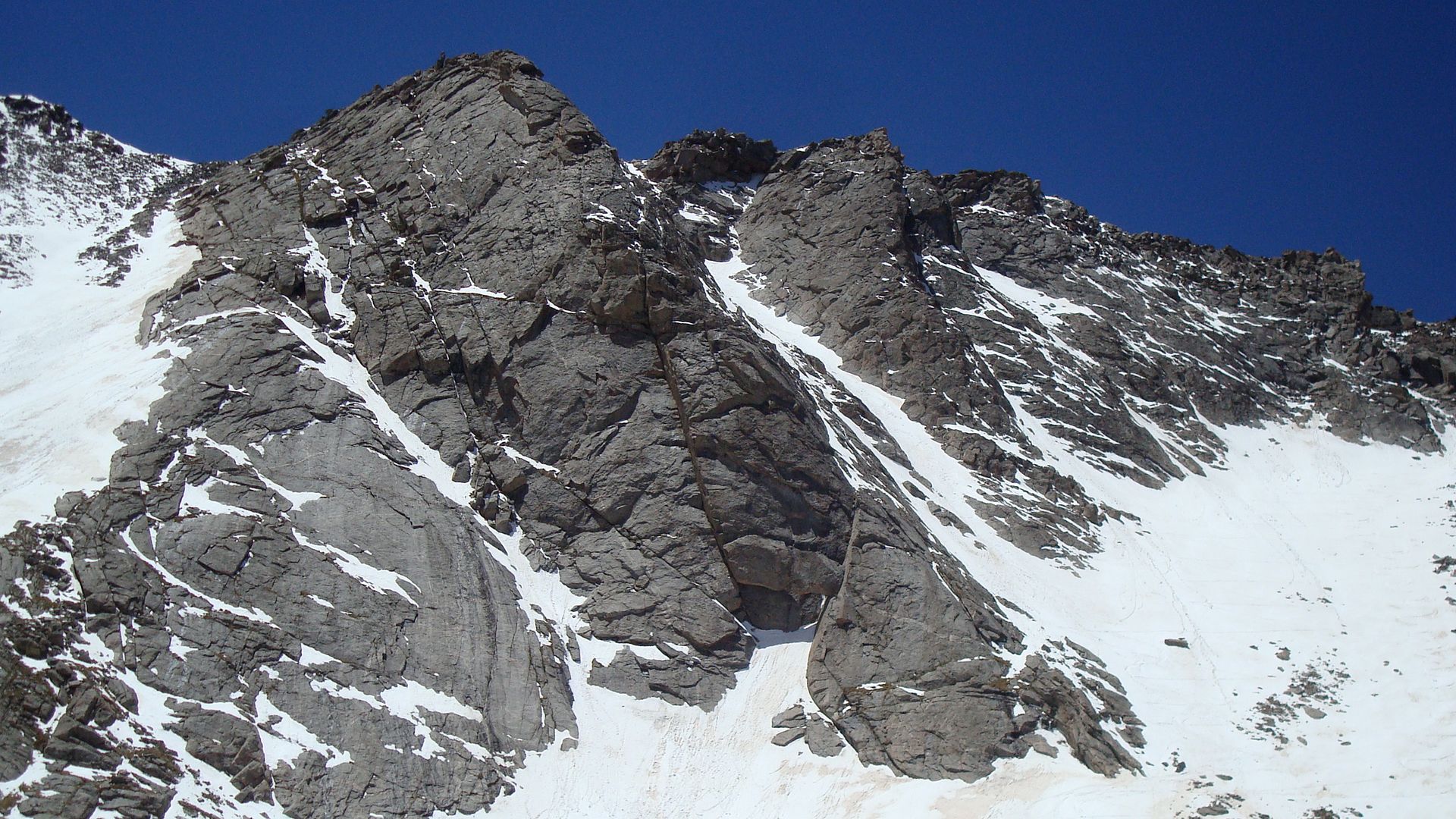 Happy Hitchers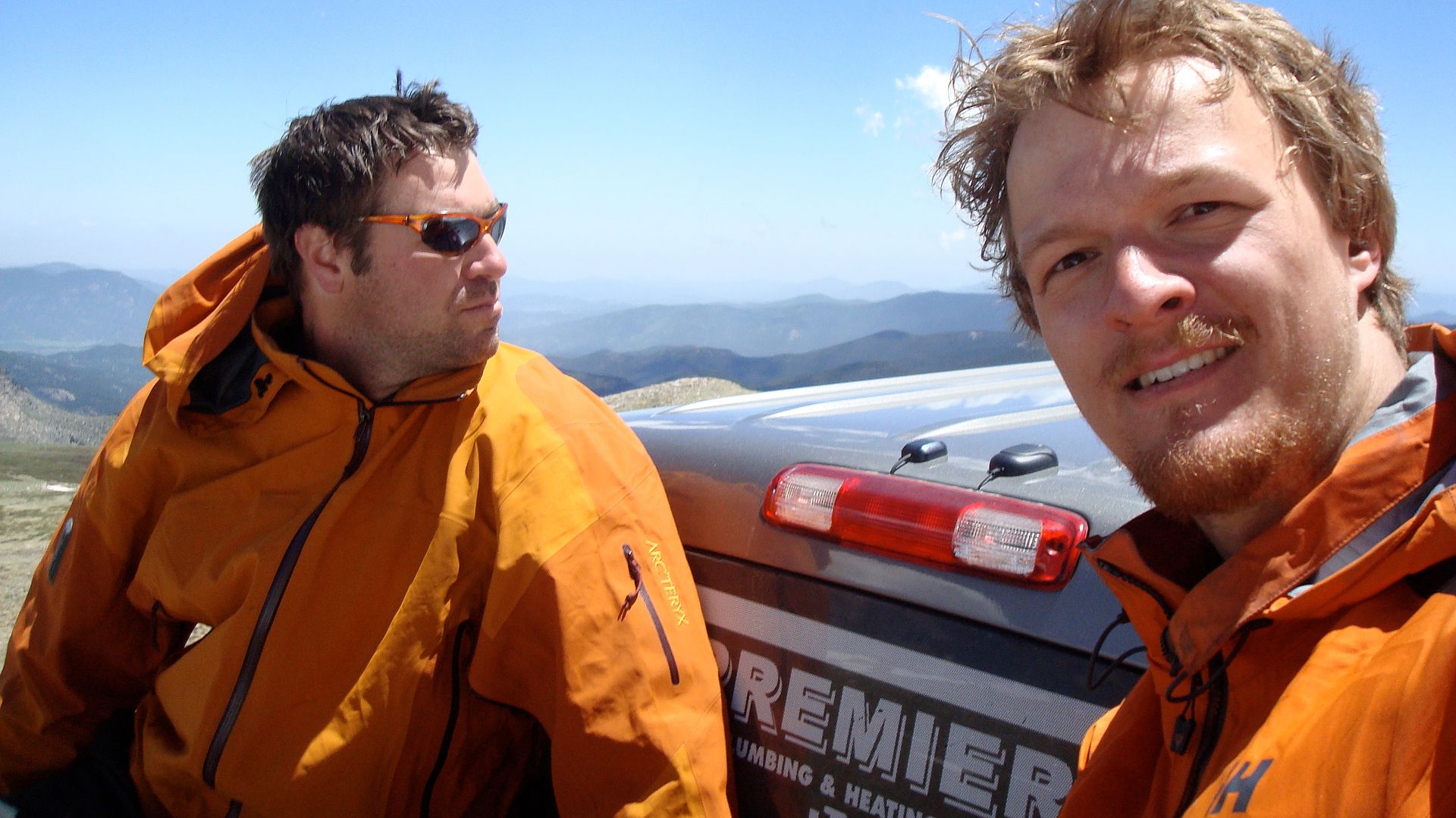 Some alpine scenics