Like or Share this post.
One week after our Peak 2 attempt Tbar and I were up in the mountains tackling another peak. This week's goal was Mount Uneva at the southern end of the Gore Range, which can be seen from Vail Pass. It is by no means the most burly ascent or ski but it provided some good skiing and an opportunity to get the lungs working. Additionally, that area got 8"+ of snow overnight which is always a big draw.
When we arrived in the morning, there was only a small pocket of sky showing through the clouds. That went away quickly and we didn't see the sky again until we were packing up the truck at the end of the day. Flat light, a relentless wind and hard driving snow made the approach
interesting
, but I can't complain about anything when I'm skiing this much snow on May 15th.
Check out the end of this video...you'll get to have a good laugh at my expense.
Mount Uneva - May 15, 2010
from
Joel Bettner
on
Vimeo
.
It was a beautiful morning, but this was the only blue sky we got to see...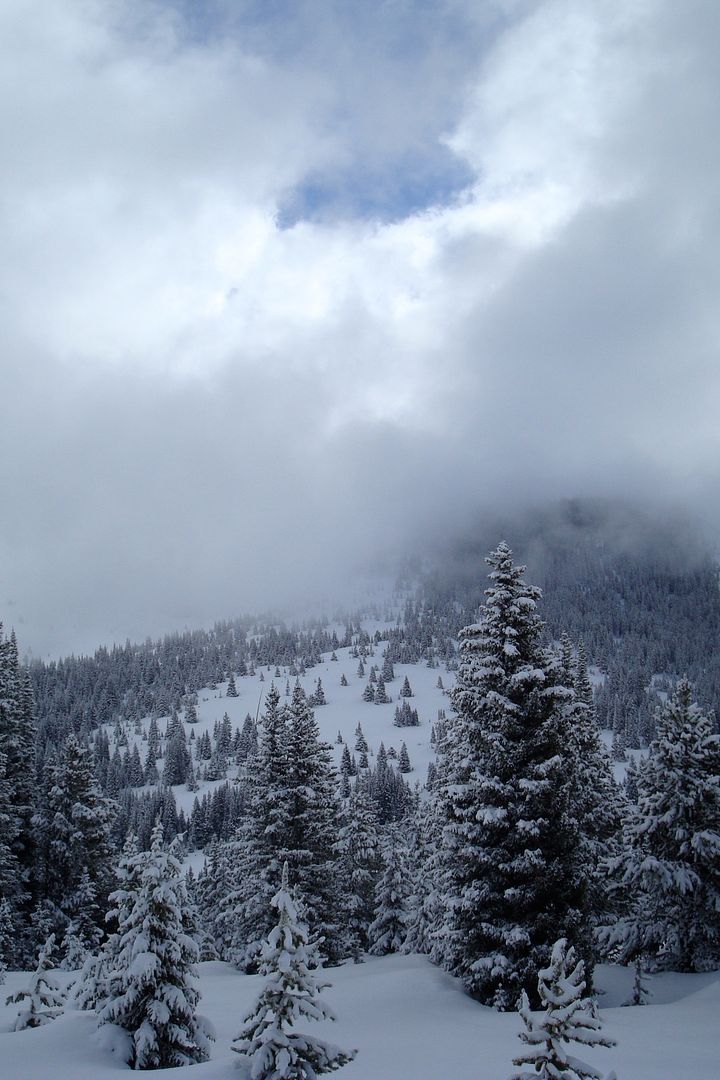 Below tree line we were sheltered from the wind and the light made things really interesting.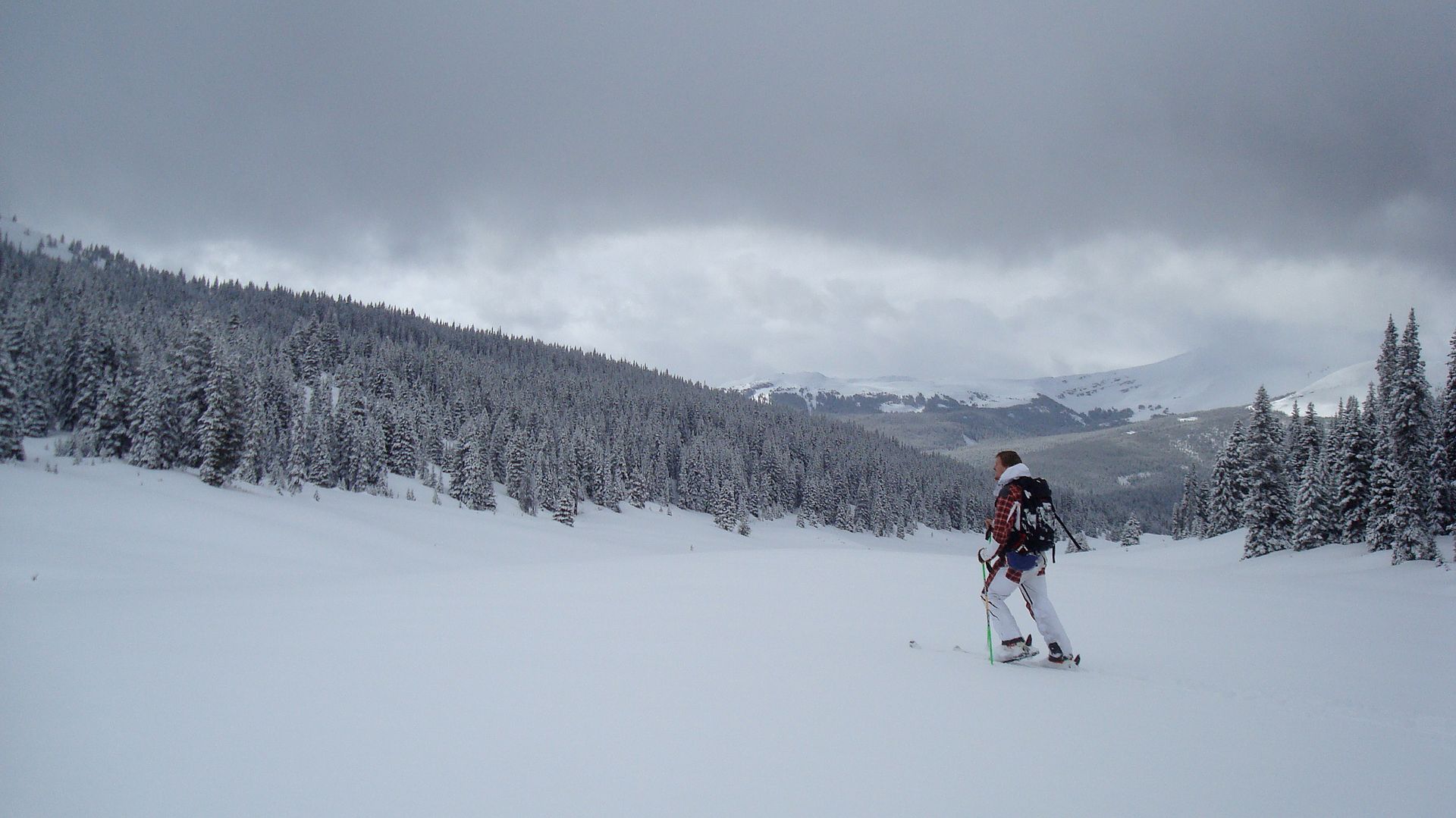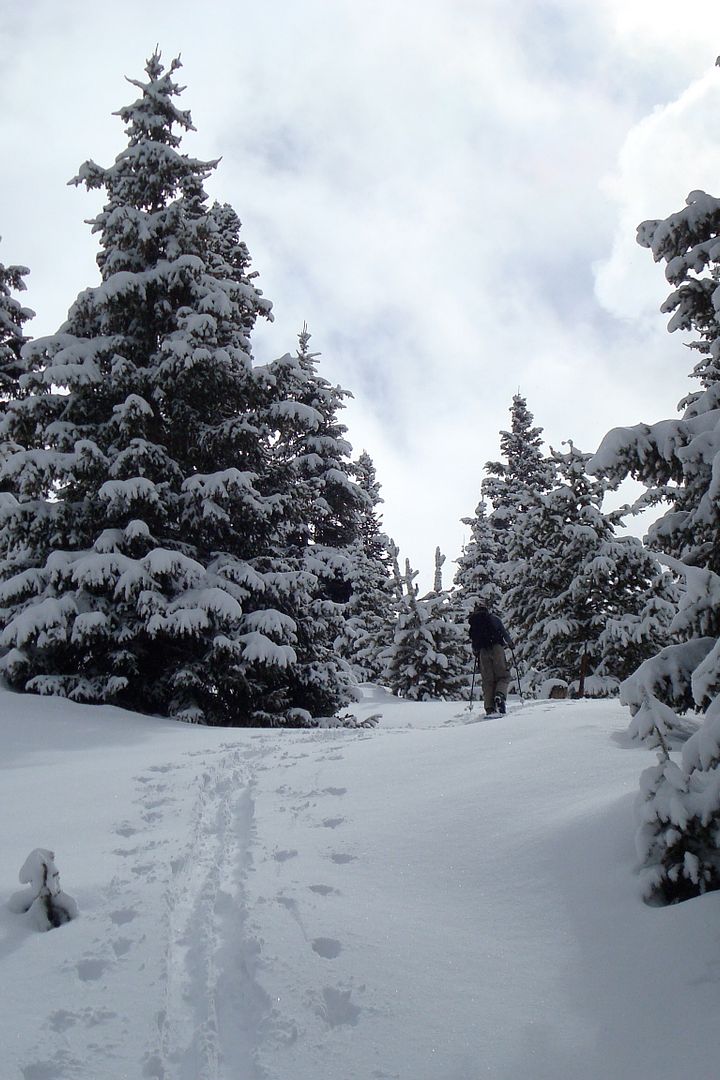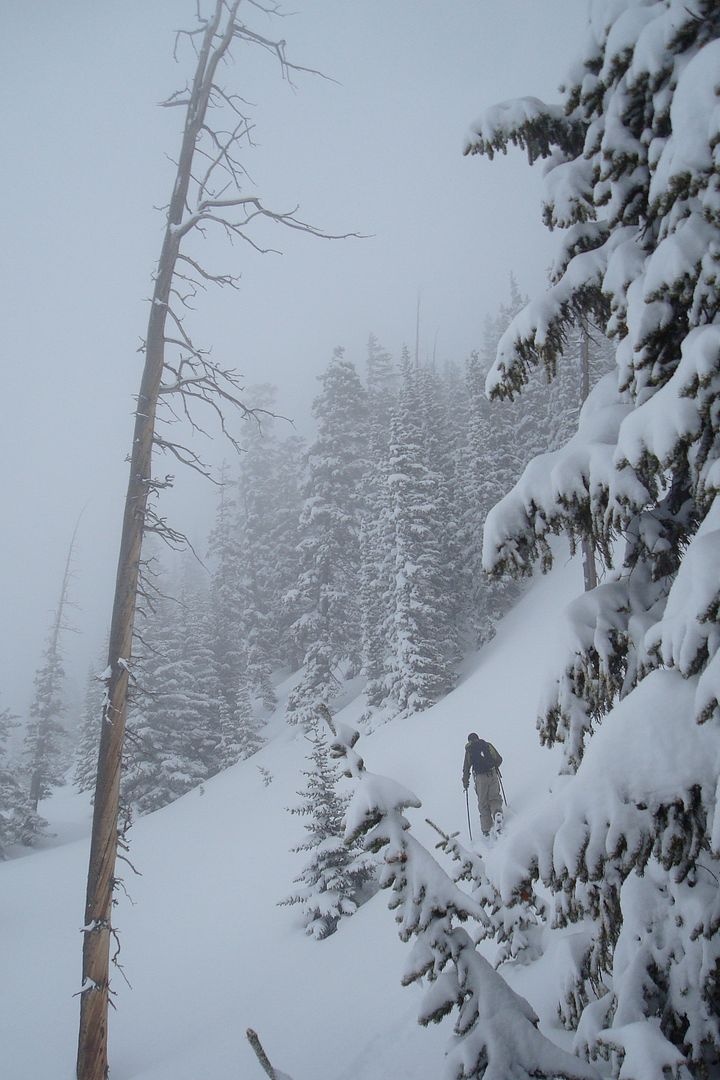 Once above tree line we found ourselves in a hell-storm of wind and snow. Route finding was quite difficult. We knew we had to negotiate along a ridge with many cornices, but finding places to go from rock-to-rock was impossible at times.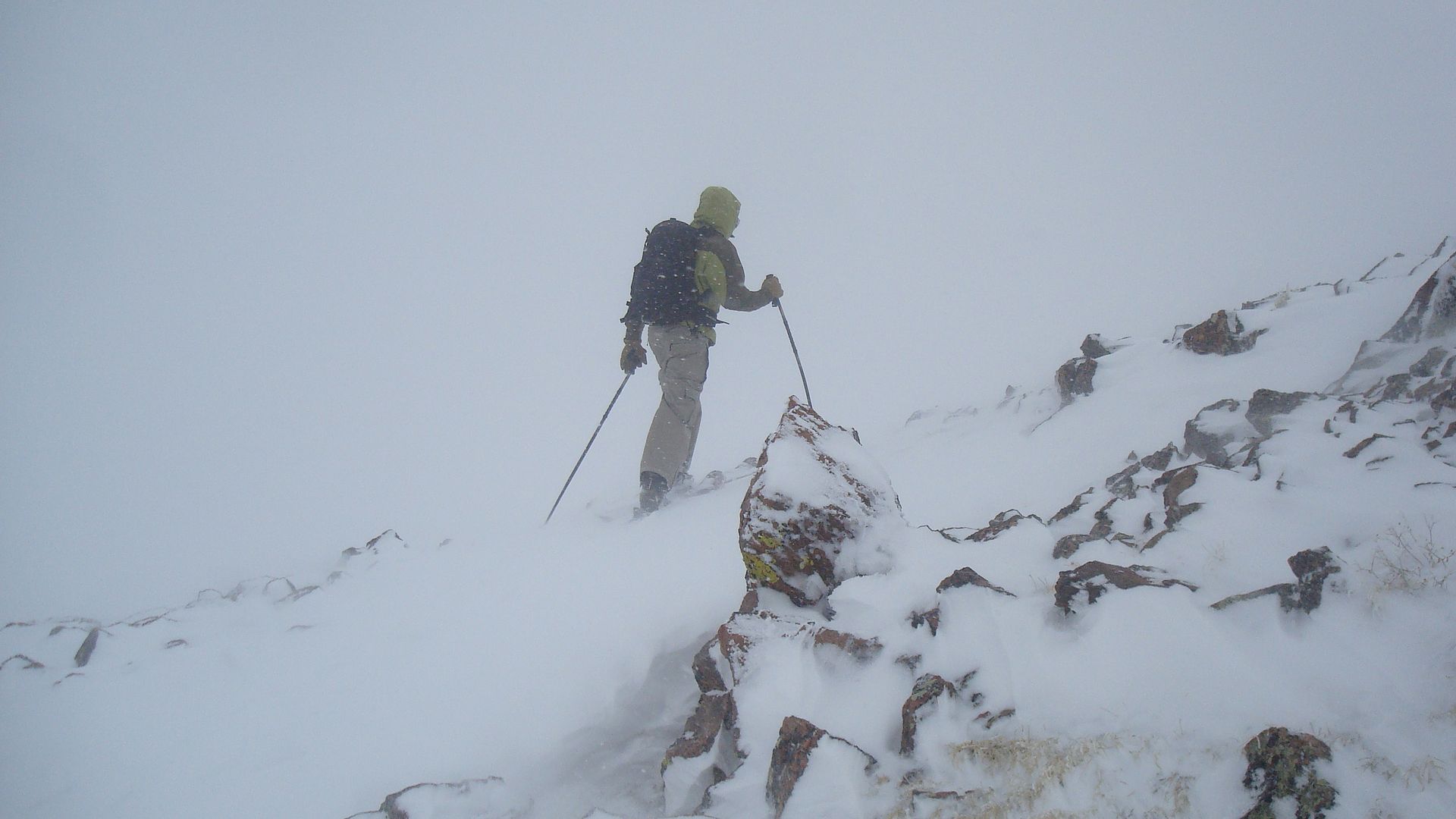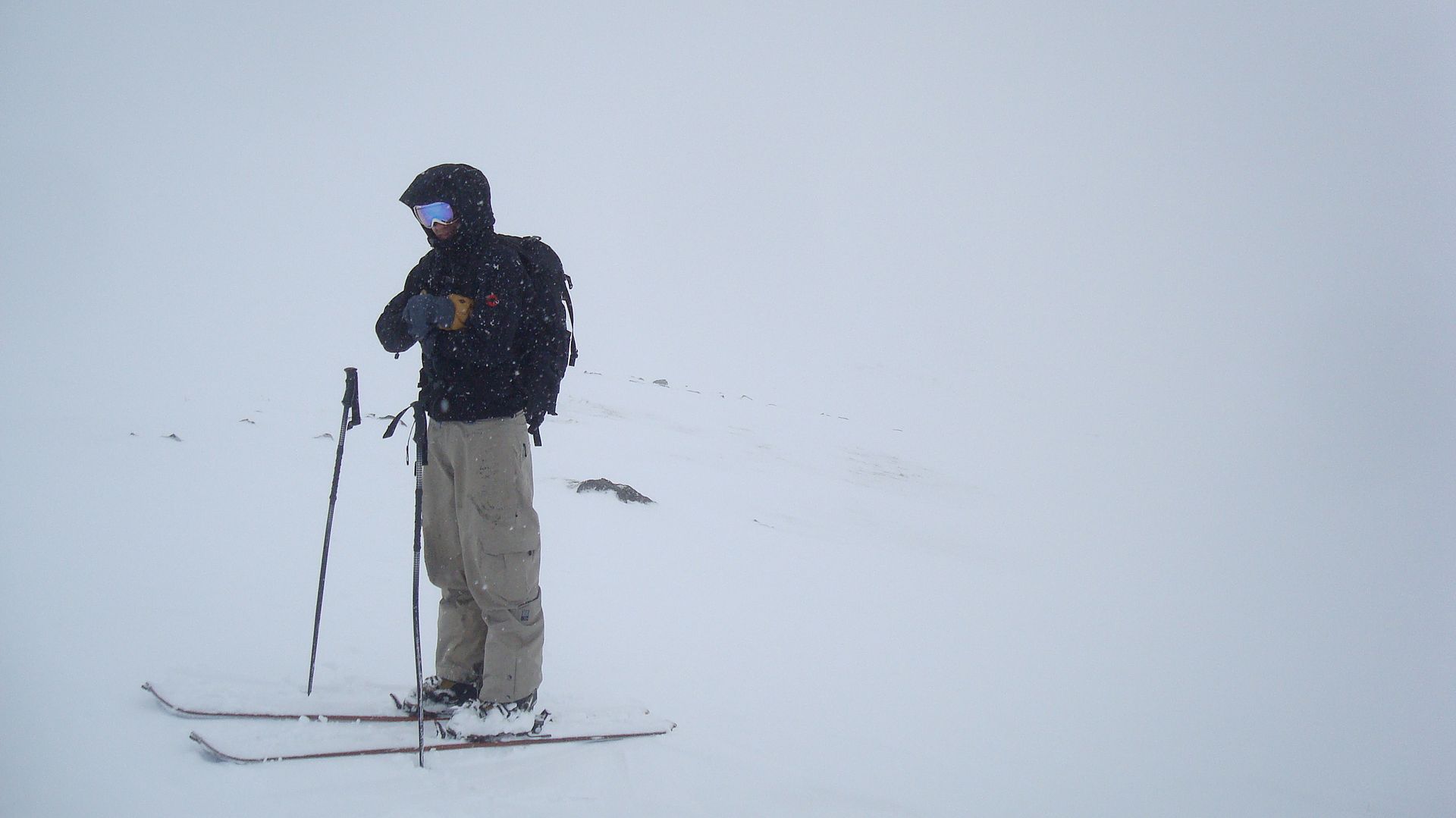 We want to go that way...I think...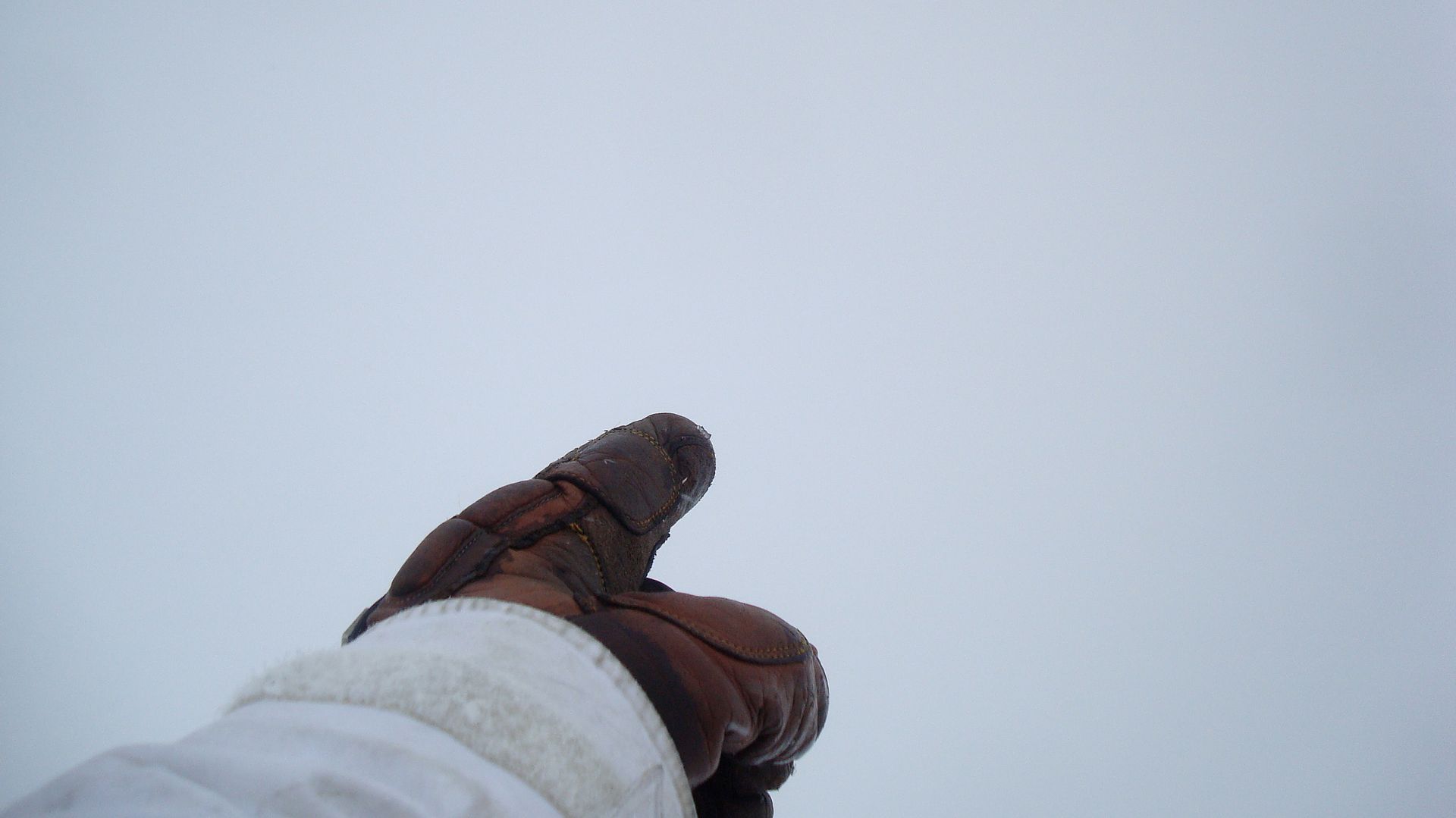 The final push
Obligatory goofy summit shot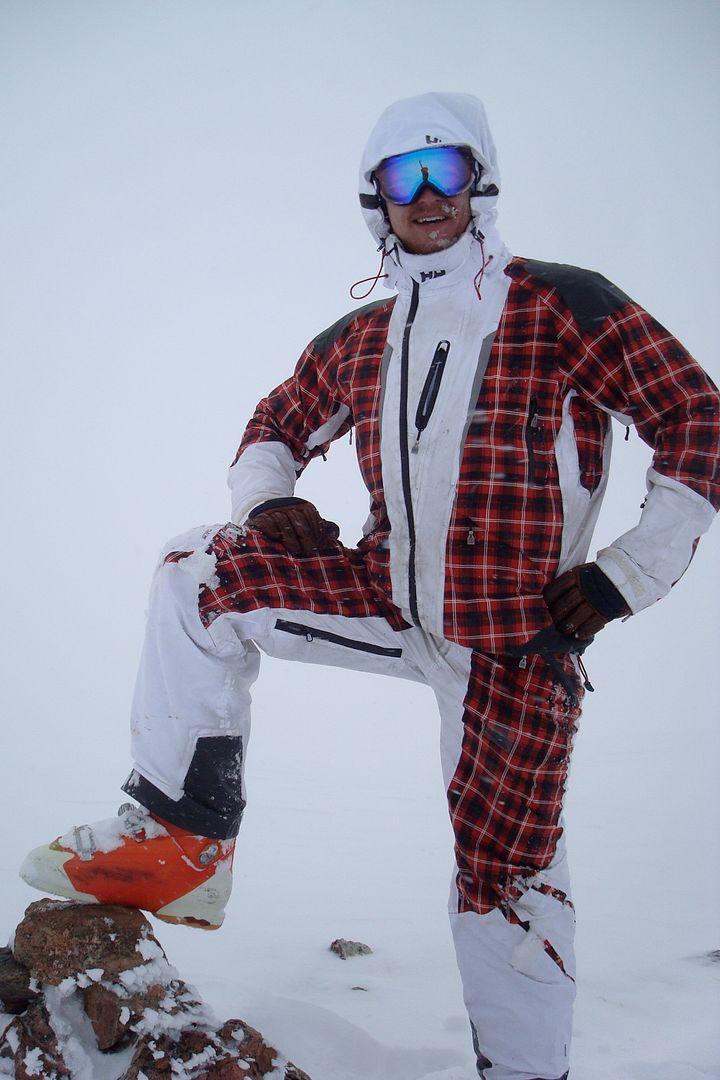 Tbar (real name Matt Hudson) and I found it curious that nobody had been to the top of Uneva in a month
On a clear day you would see the majestic Gore Range behind me. On this day we were lucky if we could see 10 feet around us.
Once we got down a little bit the visibility started to improve and in the trees the visibility was fine. Here is a look at the top of our line once the visibility improved a little bit.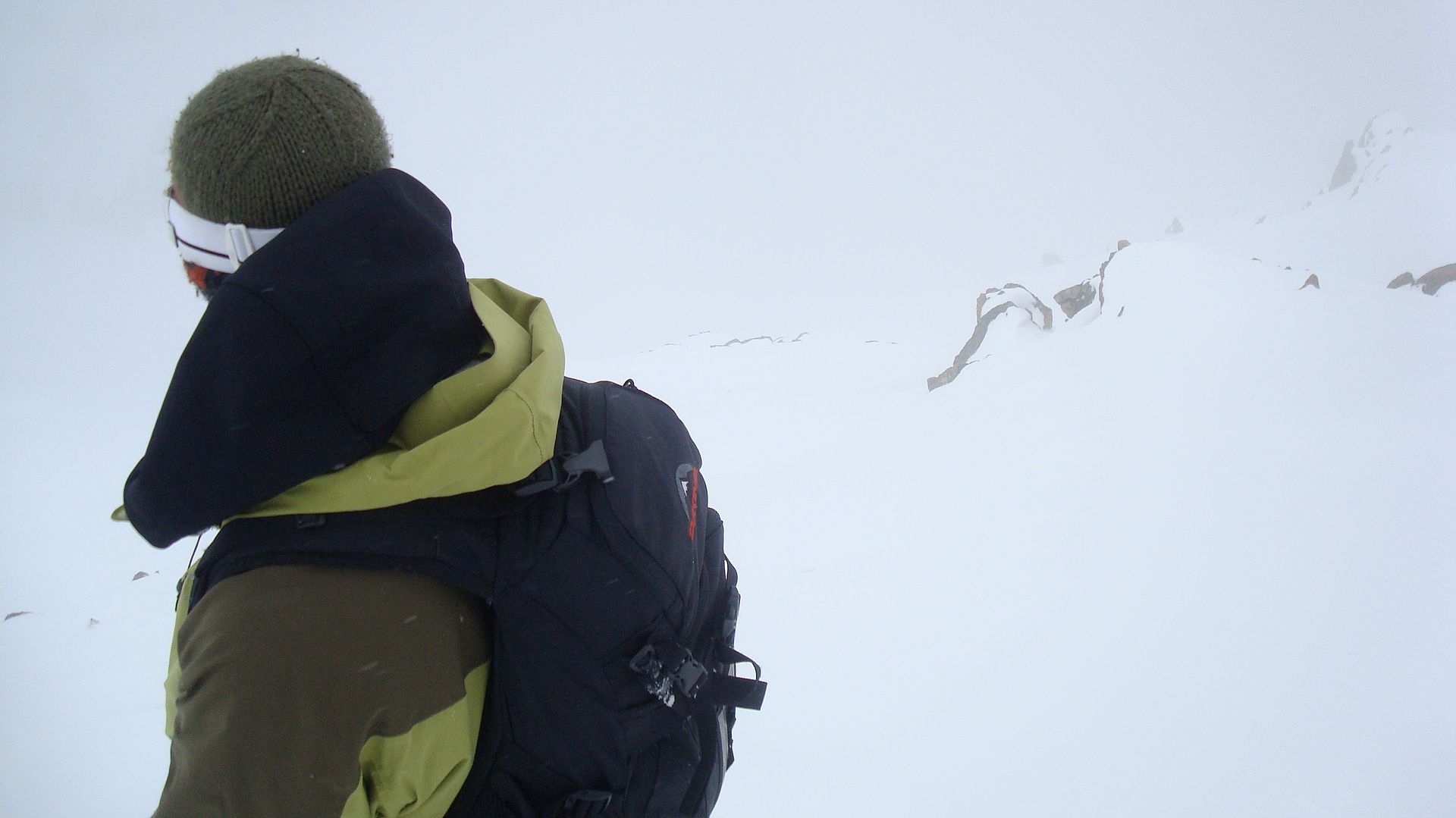 All in all it was a great day to be skiing, especially since we were on more fresh snow in mid-May!
Beta
:
Mileage - Round trip we went nearly 6-miles. However we went a long way around and had a longer walk on along the summit ridge than is usually necessary due to the low light conditions.
Vertical Gain - ~2,000 ft
Other - In the right weather, this would be a great peak for beginners/intermediates in the earn-your-turns department. On this outing we skied one of the burliest lines from the summit and we were able to do so with very limited light. On a clear day this same line would be well within the ability level of most people breaking into the backcountry.