Like or Share this post.
A well trusted ski buddy, Mike Maroney, and I started a slide today. We were very aware that the slide may occur and we took the proper precautions and both of us were safe and sound.
Maroney and I were on a cliff band that comes off of a narrow spine. The snow around us was certainly suspect both for its depth (in the landing) and its stability. We discussed that it would be a good idea if only one of us hit the cliff while the other made a ski cut before posting up in a safe zone and provide beta on the landing. Since I had won the row-sham-bo earlier in the day, Maroney was the lucky one who got to hit the cliff. I made a ski cut on my way to the bottom of the cliff, and got no action out of it. Still not feeling super confident in the snow pack, I made sure my safe zone for probing the landing and taking pictures of Maroney hit the cliff was solid. I ducked directly underneath the skier's right side end of the cliff band that Maroney was hitting. I thought to myself, if anything above me slides, it will be funneled out to skier's right of this area by the spine Maroney was standing on. As it turns out, I was correct. Also, this provided a spot from which, if Maroney got slid upon his landing, I would be above him and ready to react quickly. The location in which I was standing had rock from the cliff band covered only by a few inches of snow. A few feet down the hill from where my feet were the snow pack was more than a pole's length deep.
I don't recommend this type of skiing or risk taking for those that aren't: 1) very well aware of what they're getting themselves into 2.) understand and have had experience in how to manage it well and 3) willing to accept the consequences in the case that your management isn't correct. Maroney and I have discussed this topic at length and we were both on the same page about it today.
Now, for what you've all been waiting for...pics and video from the day (video will be added later with slight view of the slide from Maroney's helmet cam, but it isn't that great). We didn't get the snow that was forecast, unfortunately, but we still had a good time up there.
The row-sham that I won only got me this :(
Maroney falling asleep in the pillows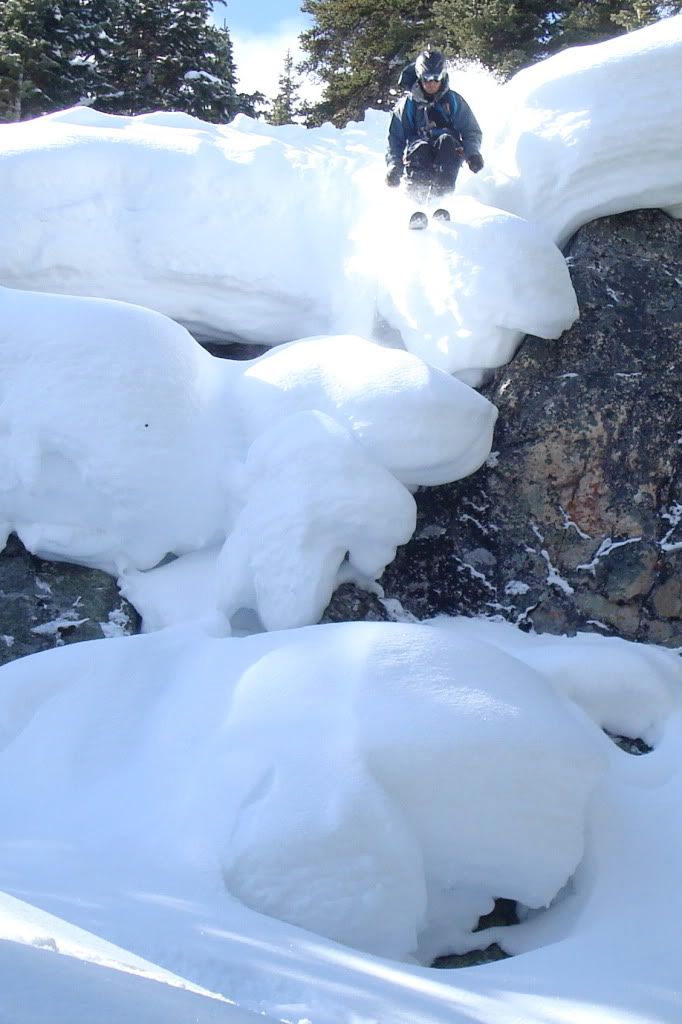 Maroney take-off
Maroney landing, and remotely triggering the slide
slide pics: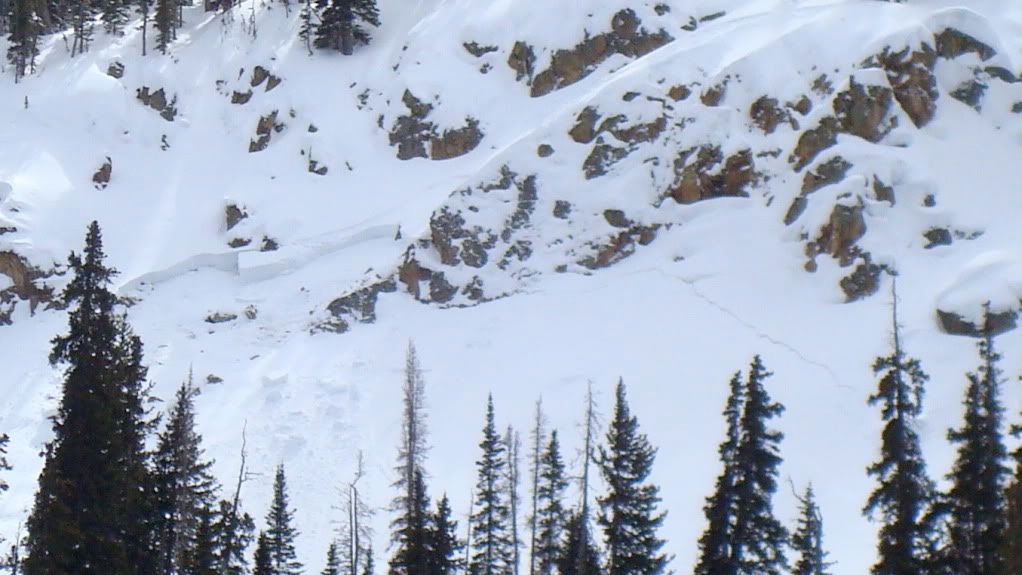 Video...(I'm an idiot and misspelled "interesting")
BP 3/15/10
from
Joel Bettner
on
Vimeo
.