Like or Share this post.
Fatherhood is amazing. It feels so natural and I love it so much that it is really hard to believe that I ever wasn't a father. I was made for this.
It has been the privilege of my wife and I to watch and help Marilyn grow. Kelly is an incredible mother. In March Marilyn turned 6 months old. It has taken me a while to put this post together with the wealth of picture and video. I'm sorry it is late, but I hope you enjoy it.
Trying to explain via words what the past several months of fatherhood have been like would not do it justice. Pictures and video can't do it justice either, but perhaps they can help. Enjoy.
A video full of adorableness.
Marilyn Leah Bettner Months 1-6
from
Joel Bettner
on
Vimeo
.
A Daddy's dream come true.
Marilyn did lots of hiking.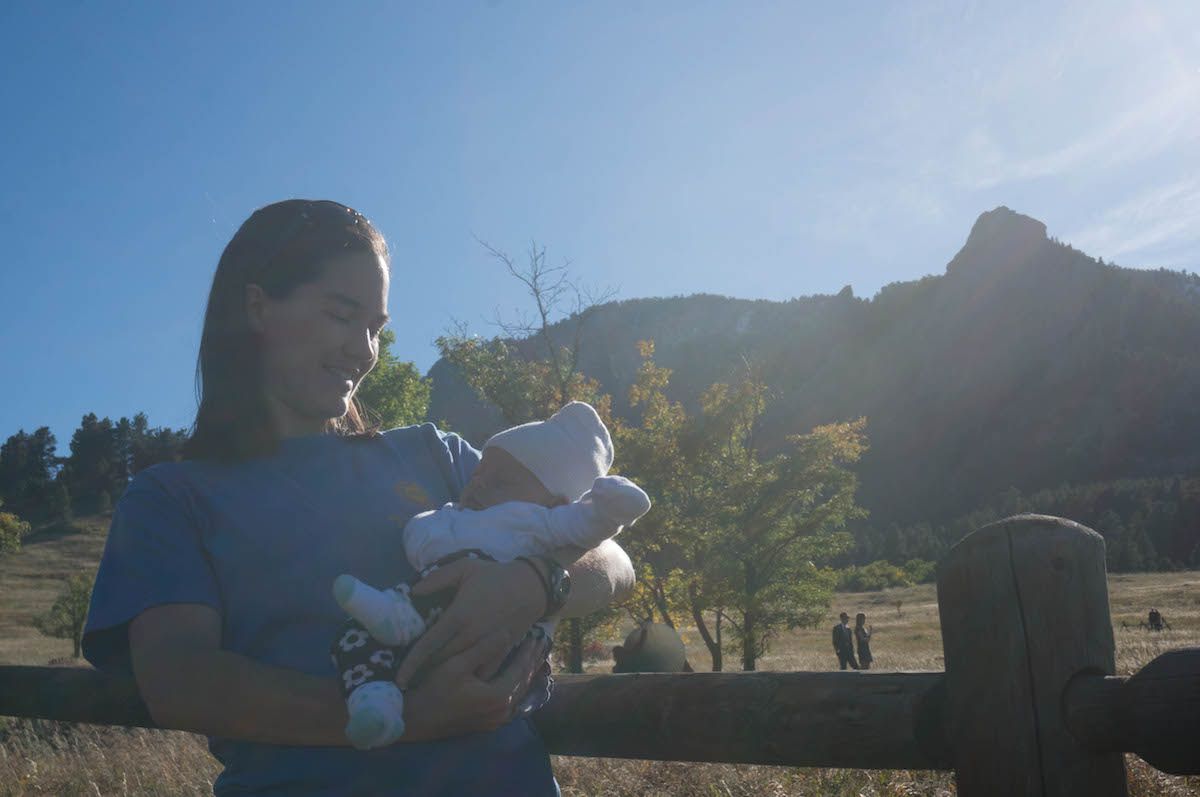 Up high in the mountains.
Going on her first hut trip.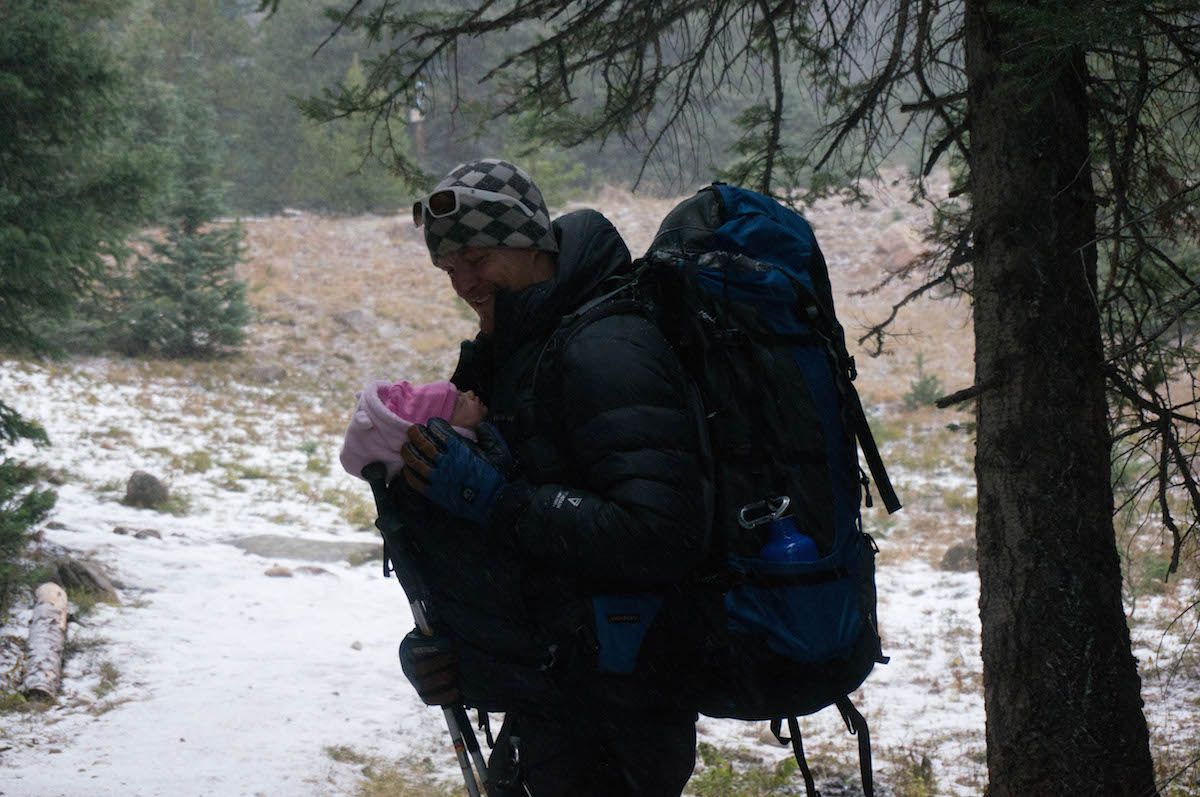 Snowing on the way to the hut with Mom and Dad.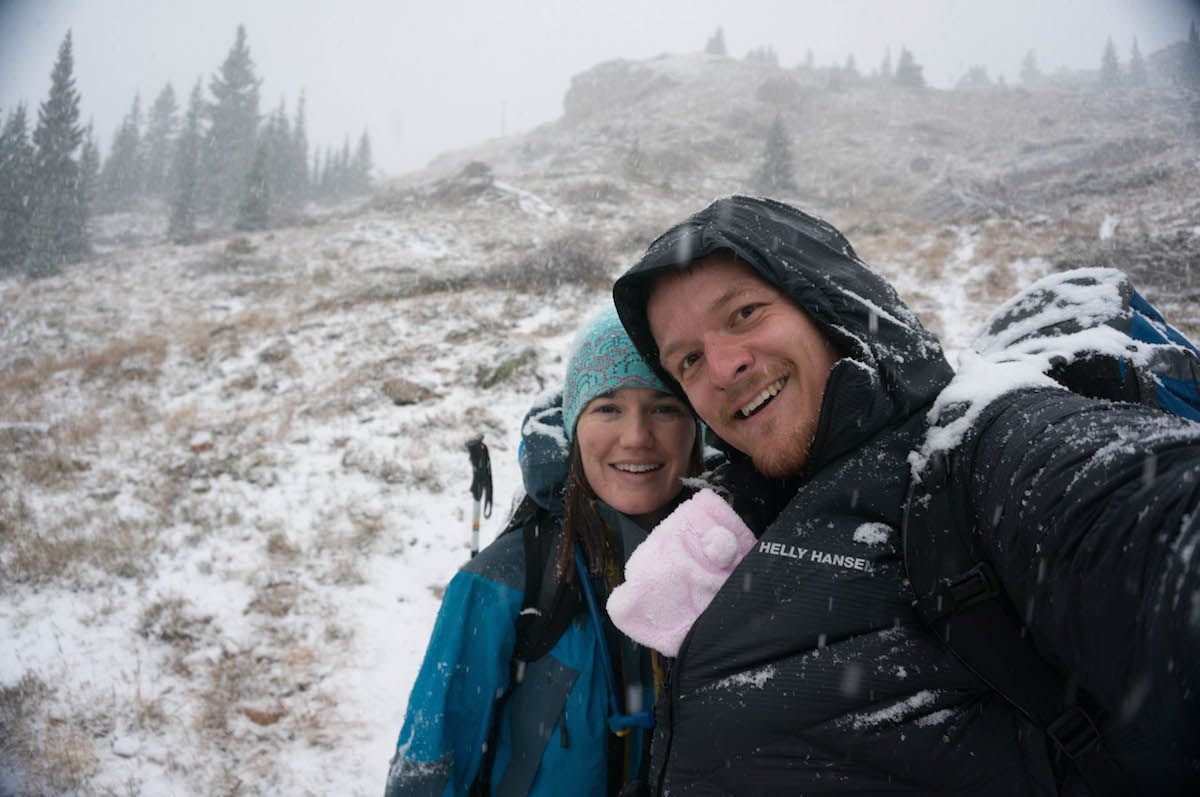 We made it! Time to get inside and warm up.
Marilyn loved watching the snow fall outside as we all cuddled by the window.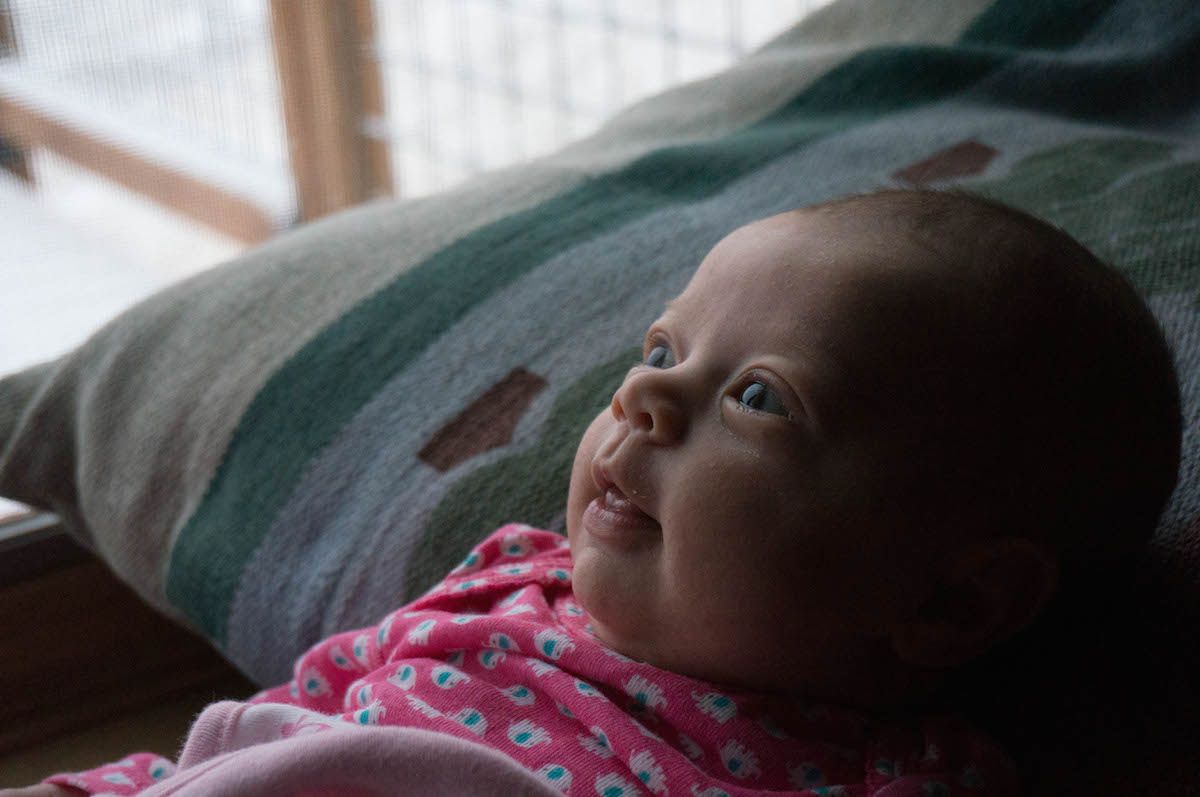 Our home for the night, all to ourselves.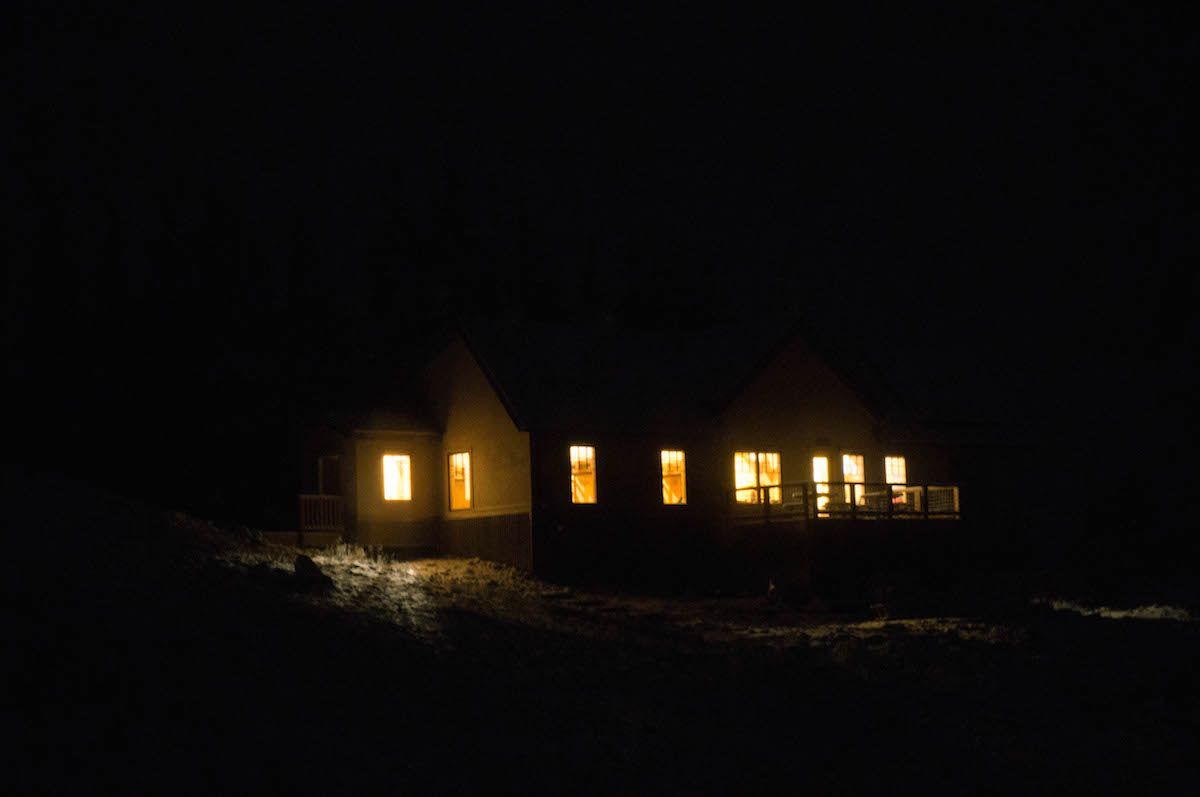 Just the family playing together.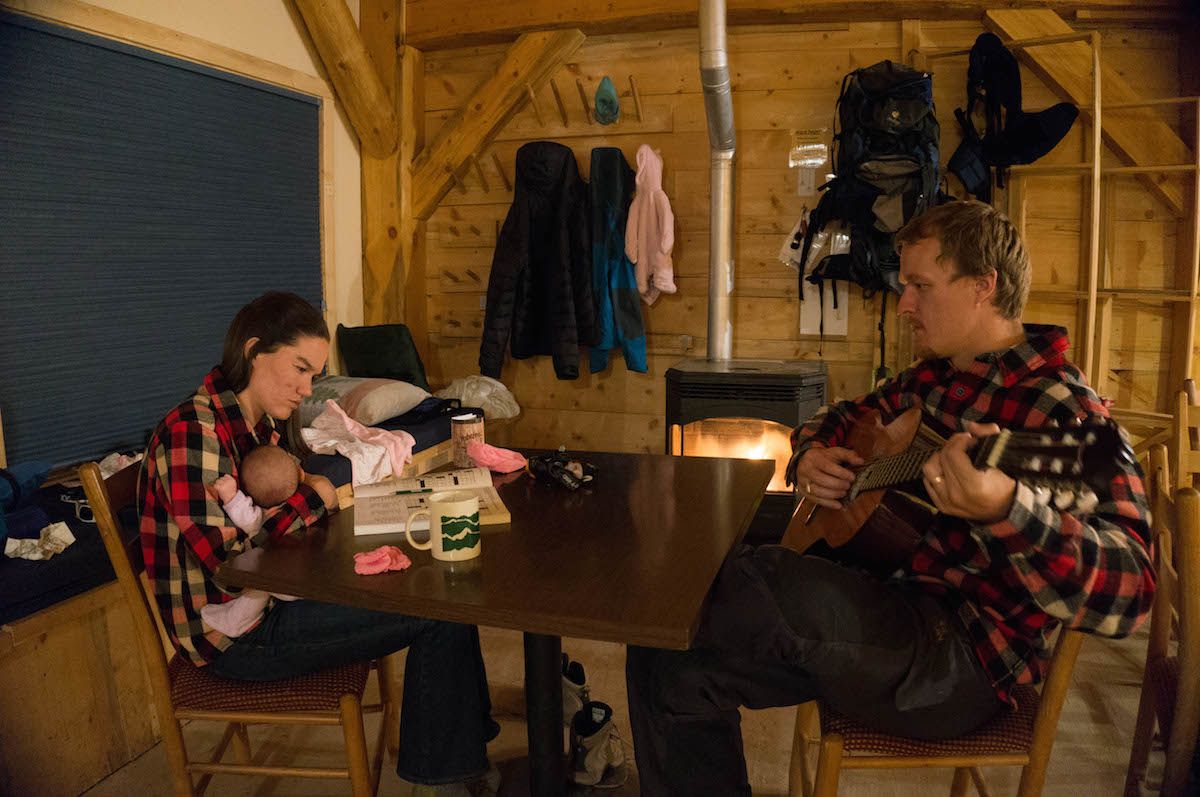 Marilyn is a superb Yahtzee player and destroyed us on her first game ever.
Marilyn slept in Daddy's jacket for the night and stayed very warm and cozy.
Marilyn's first snowman.
Sleeping in Josh's arms.
Marilyn loves her Great Auntie Lynn, but was a little hangry at the taking of this picture.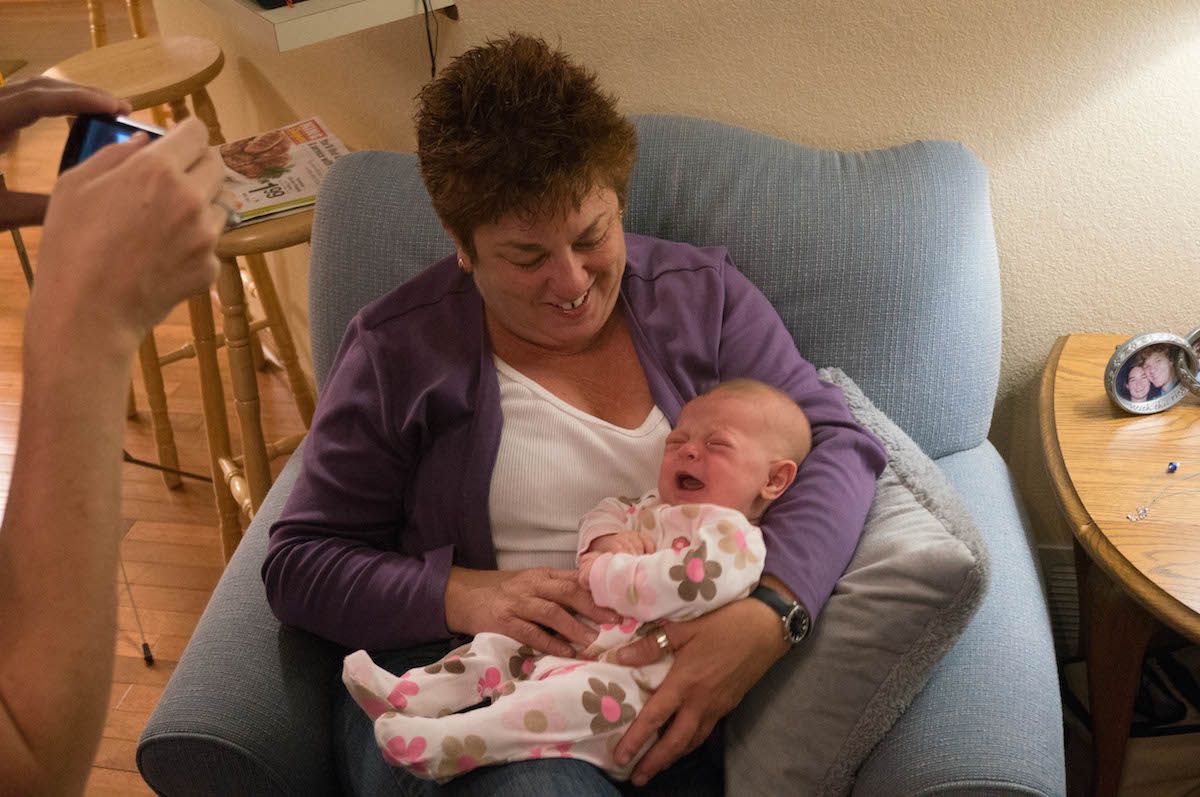 Haloween = Marilyn-o-lantern.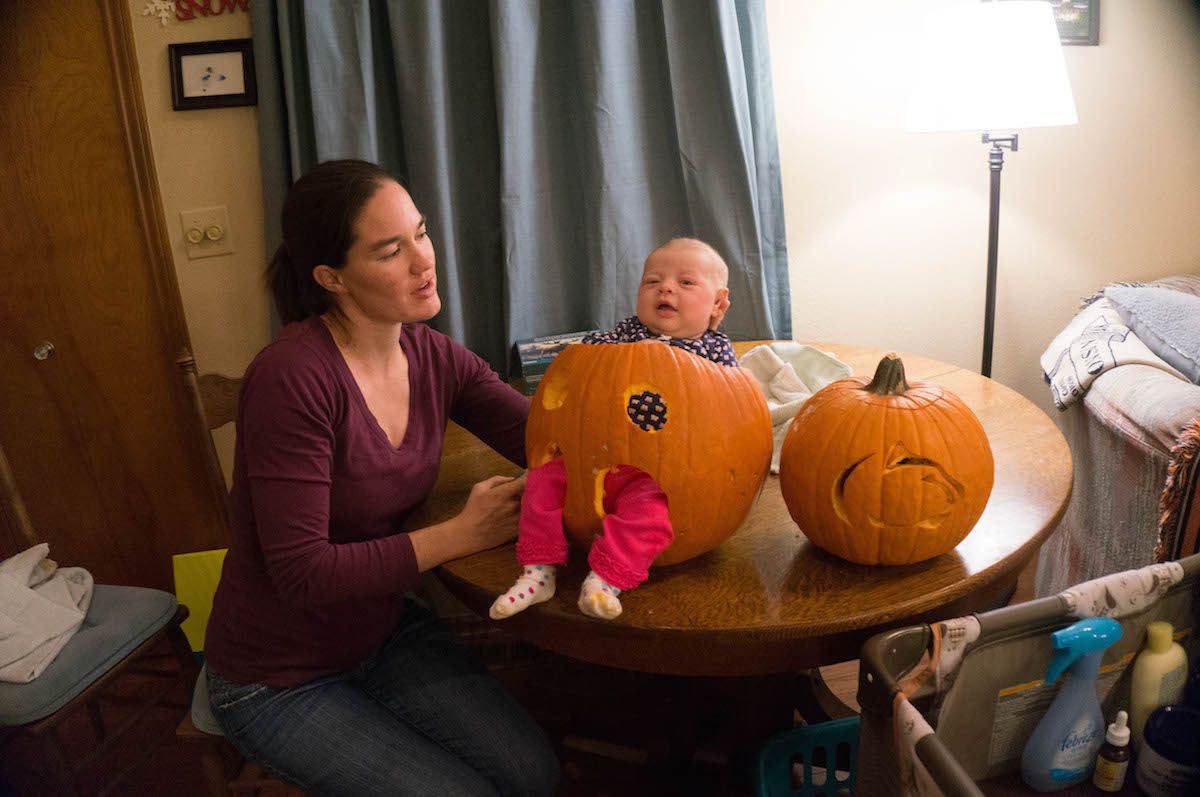 A lovely evening hike.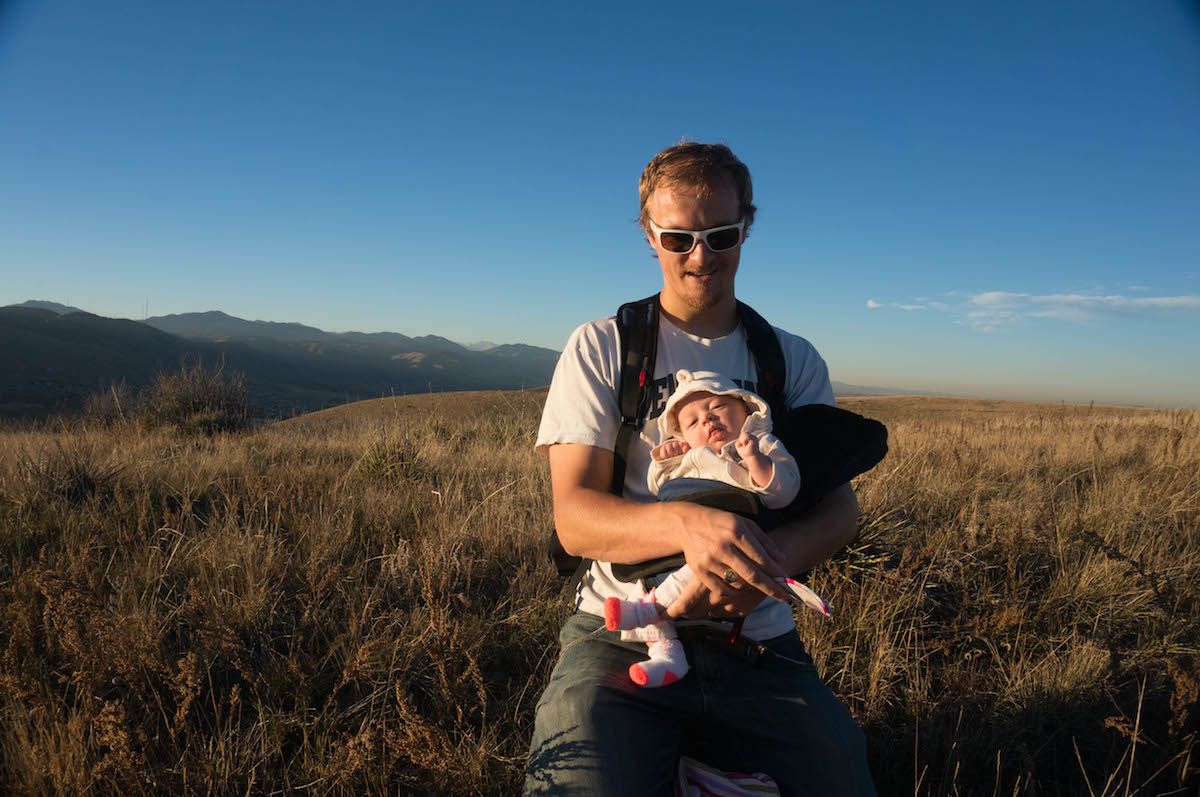 Being 2 months old is exhausting.
Cody teaching Marilyn a bit about Jui Jitsu while watching a Monday Night Football Packer game.
Relaxed in Susan's arms.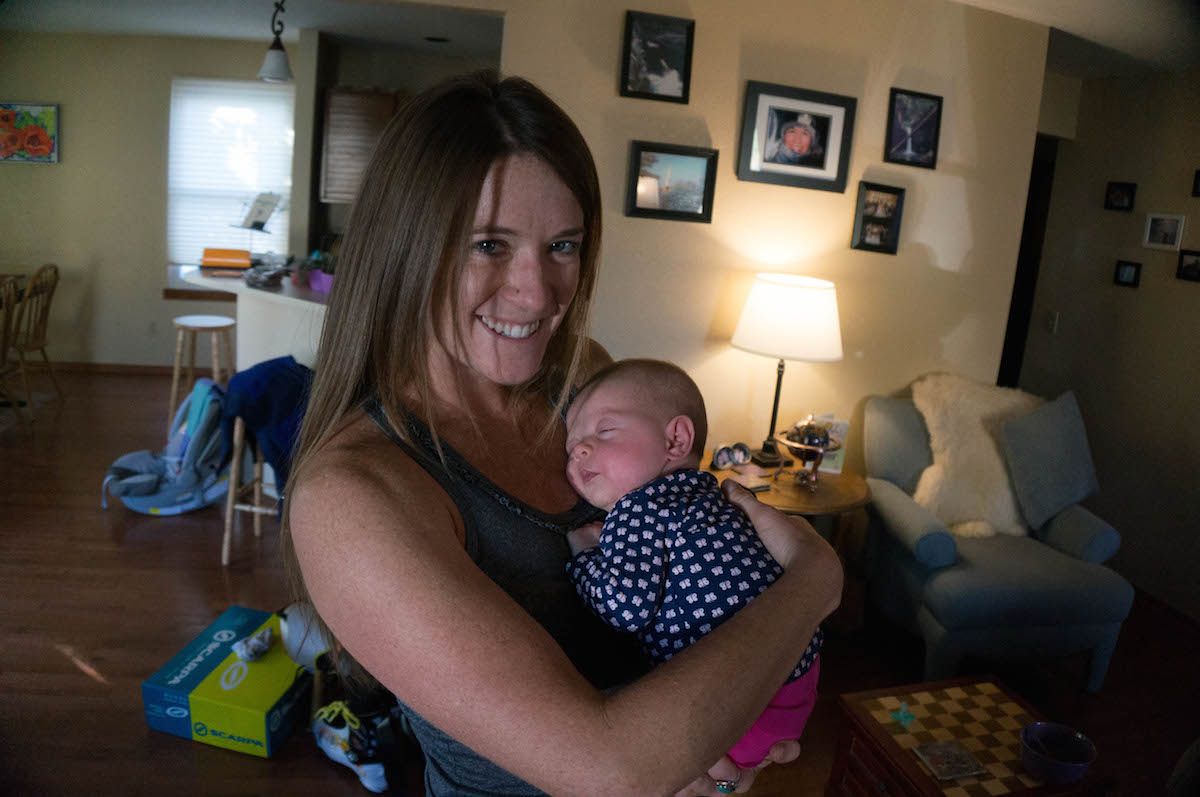 Visiting with Katie and Jennifer.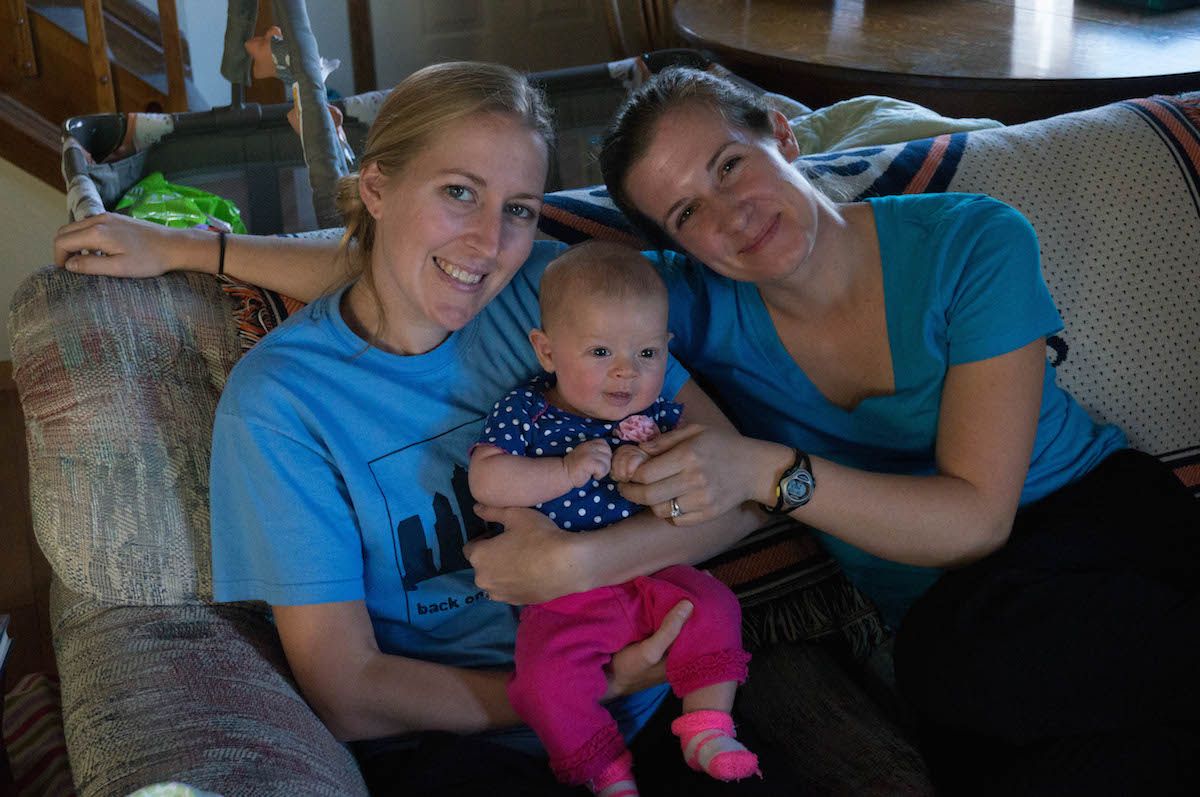 Uncle Weston came to visit.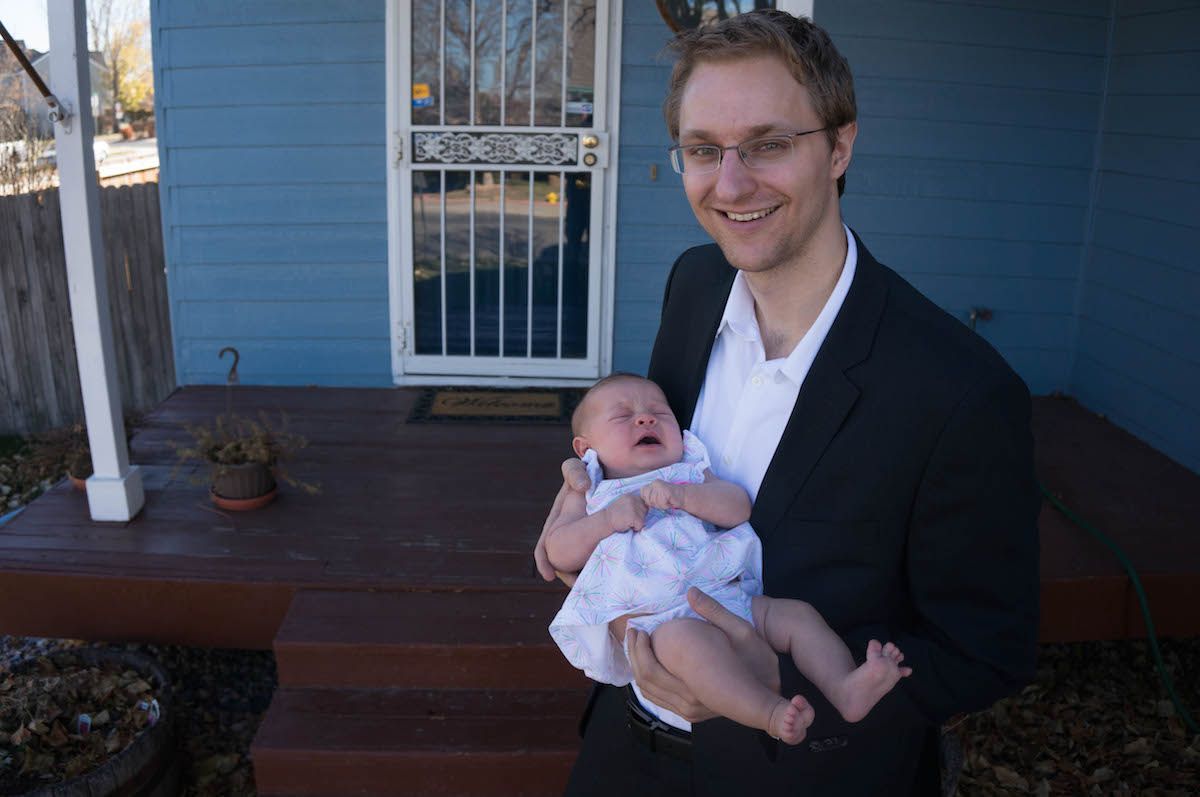 The best.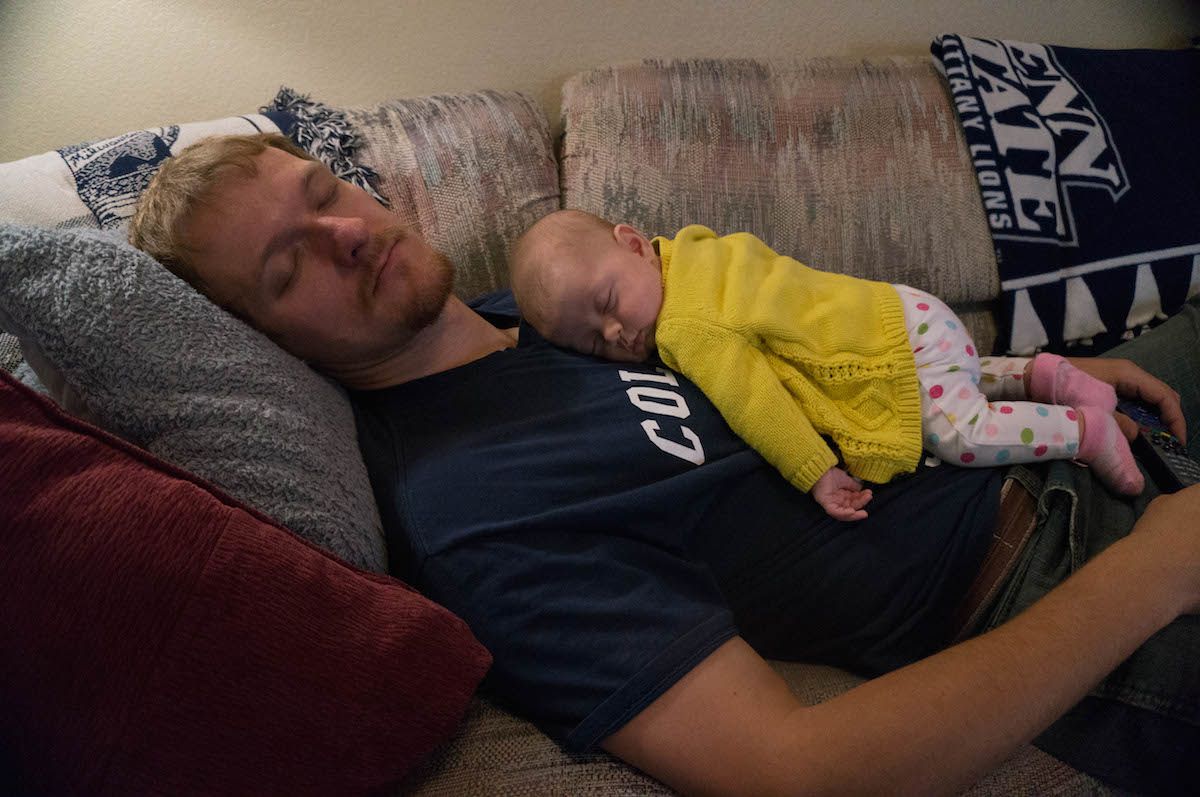 Jack Kurth came to visit Marilyn. She, understandably, wasn't too pleased about sharing her play area with a boy.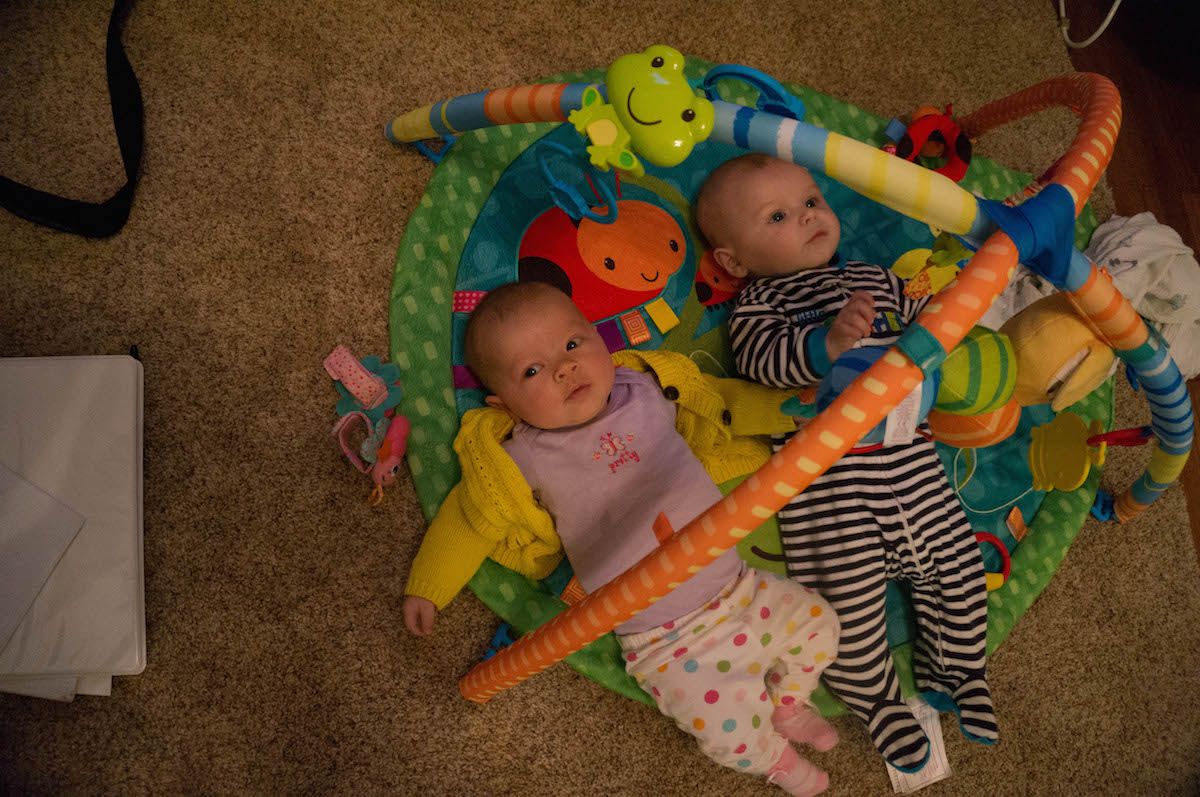 But Jack and Marilyn got along well for the most part. Dad made sure that, especially when napping, there was plenty of space between them.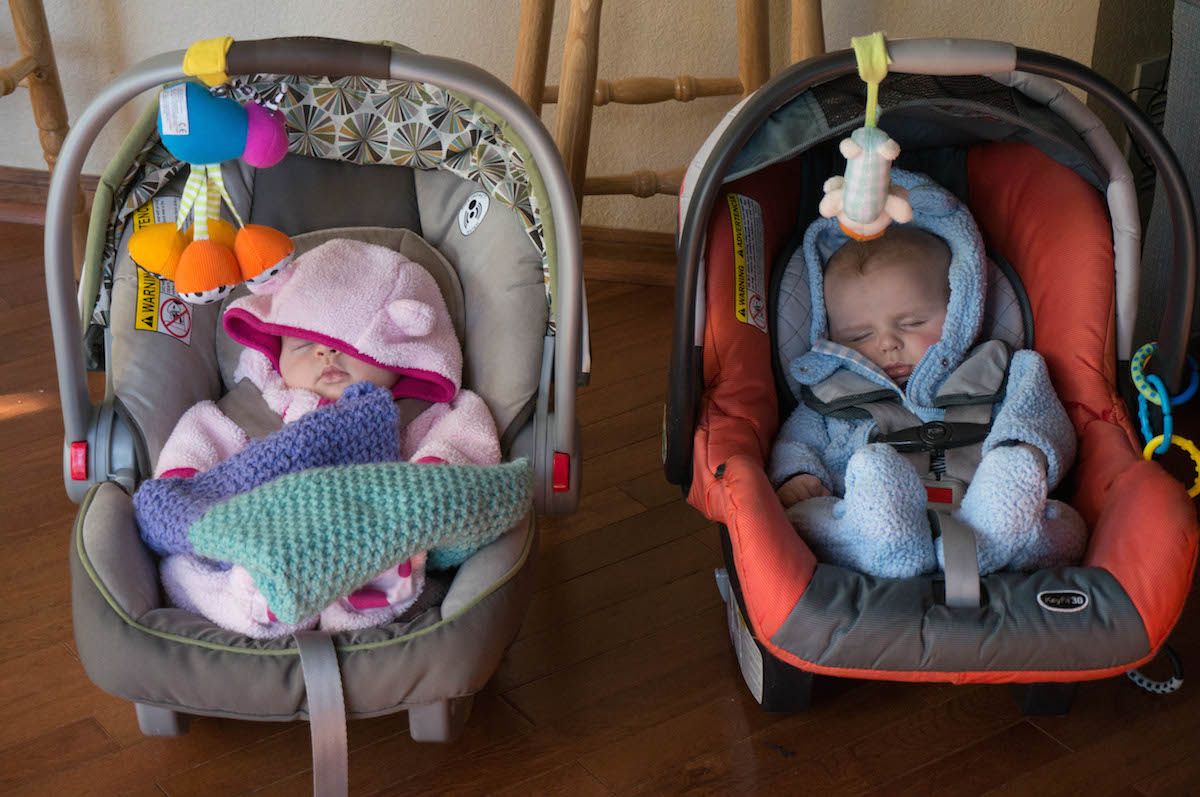 Marilyn is ready for some mountaineering!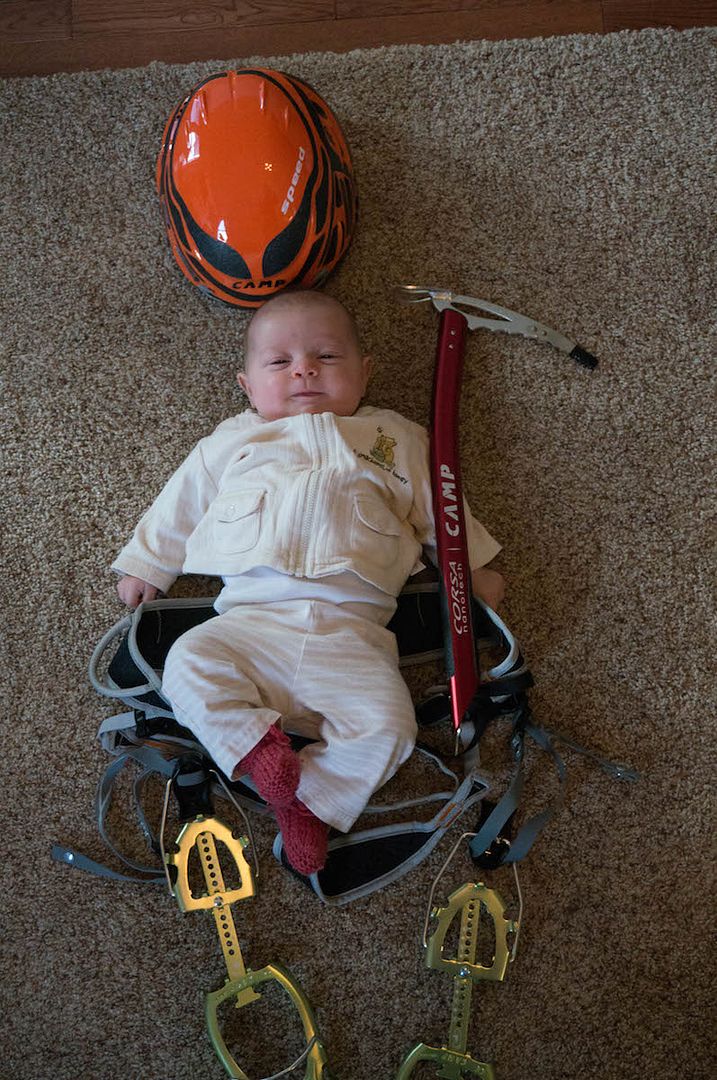 Marilyn about to have her first skiing experience!
WEEE!
SO MUCH FUN!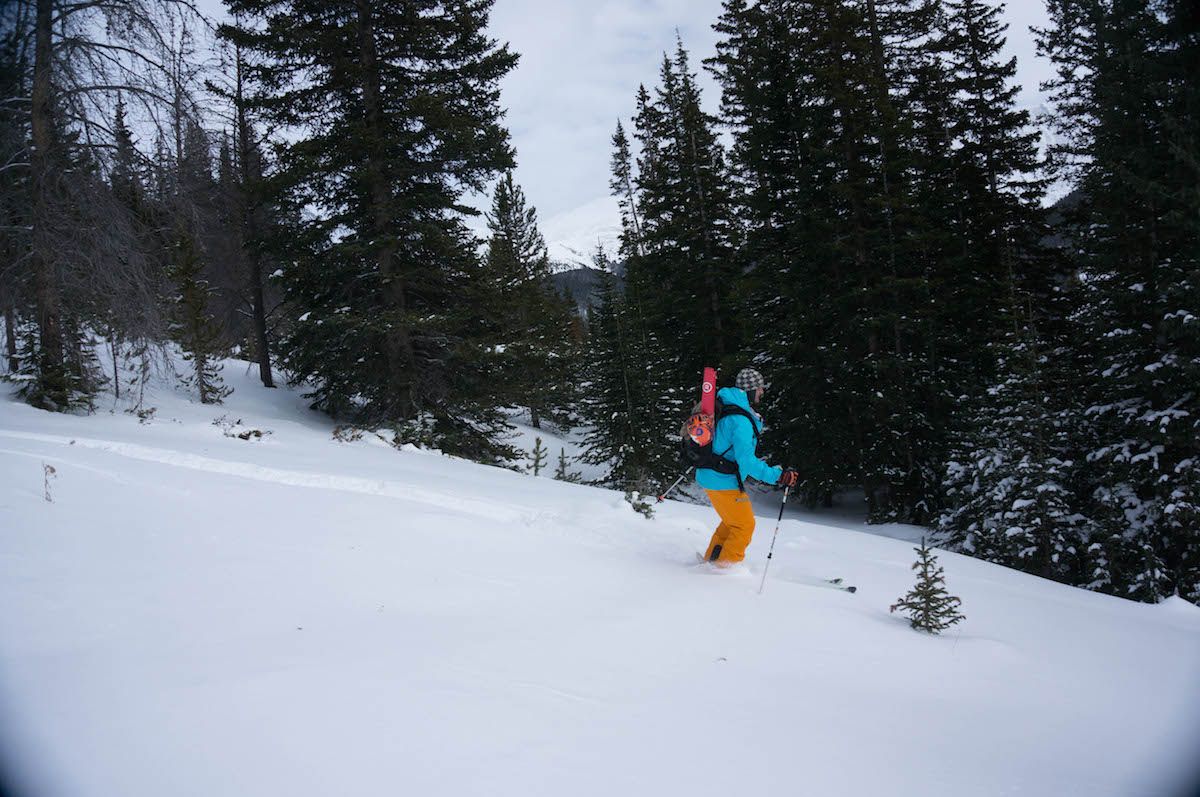 Grandma and Grandad Raffety visit during Thanksgiving!
Thanksgiving Day photo with Mom.
Thanksgiving Day photo with Dad.
Marilyn's first Thanksgiving.
Three months and happy.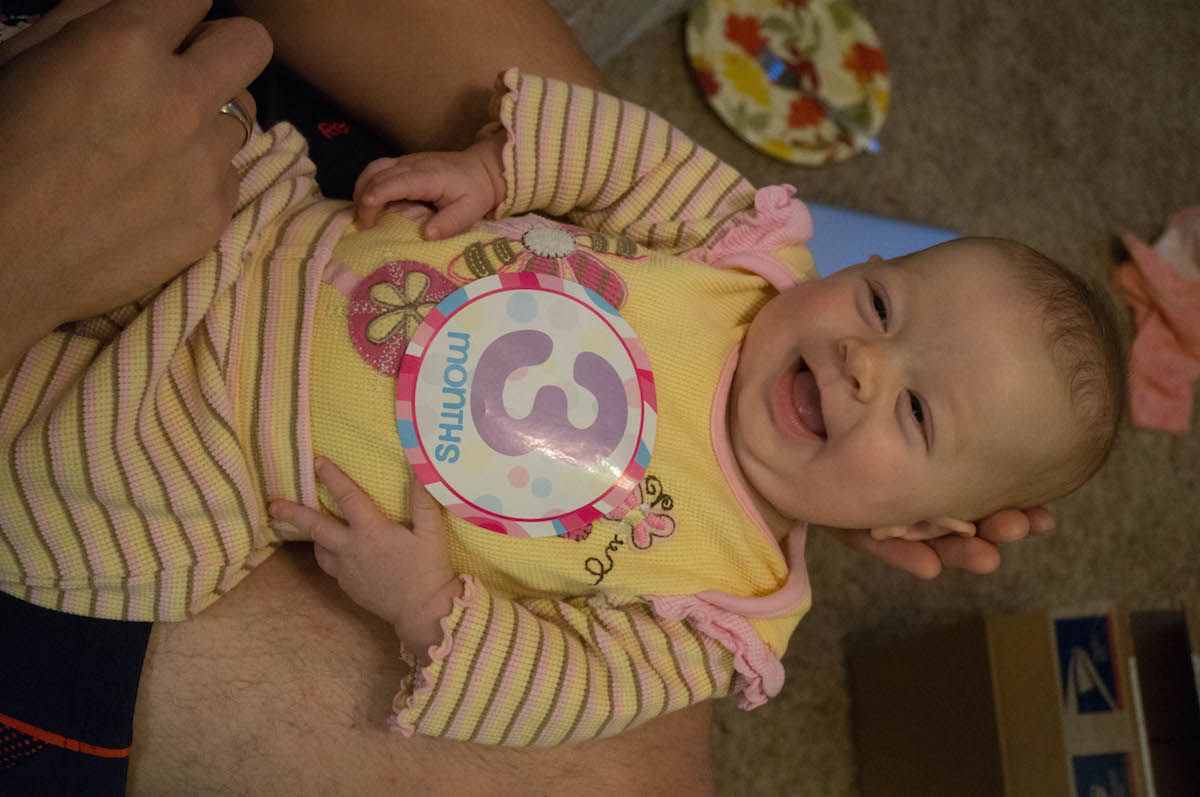 After shoveling off the driveway and sidewalk it was time for a snowy walk with Dad.
Walks in the snow are so relaxing.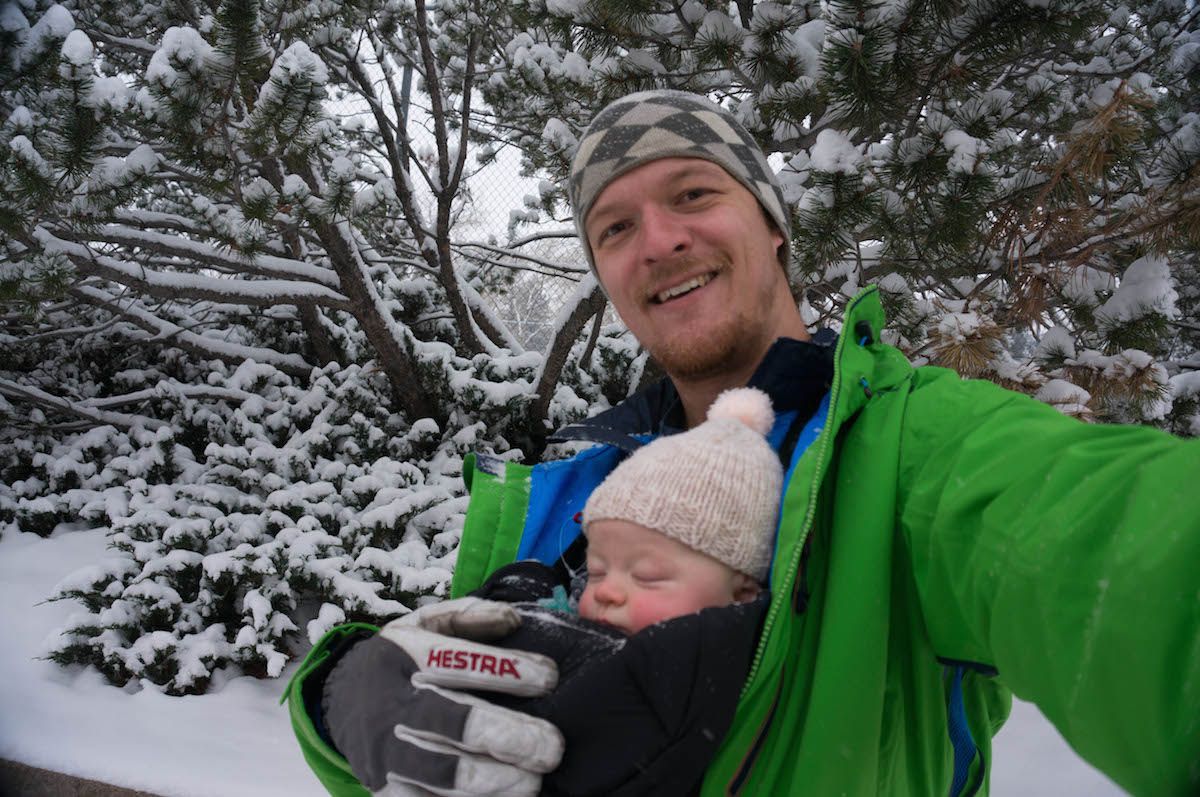 Squeek!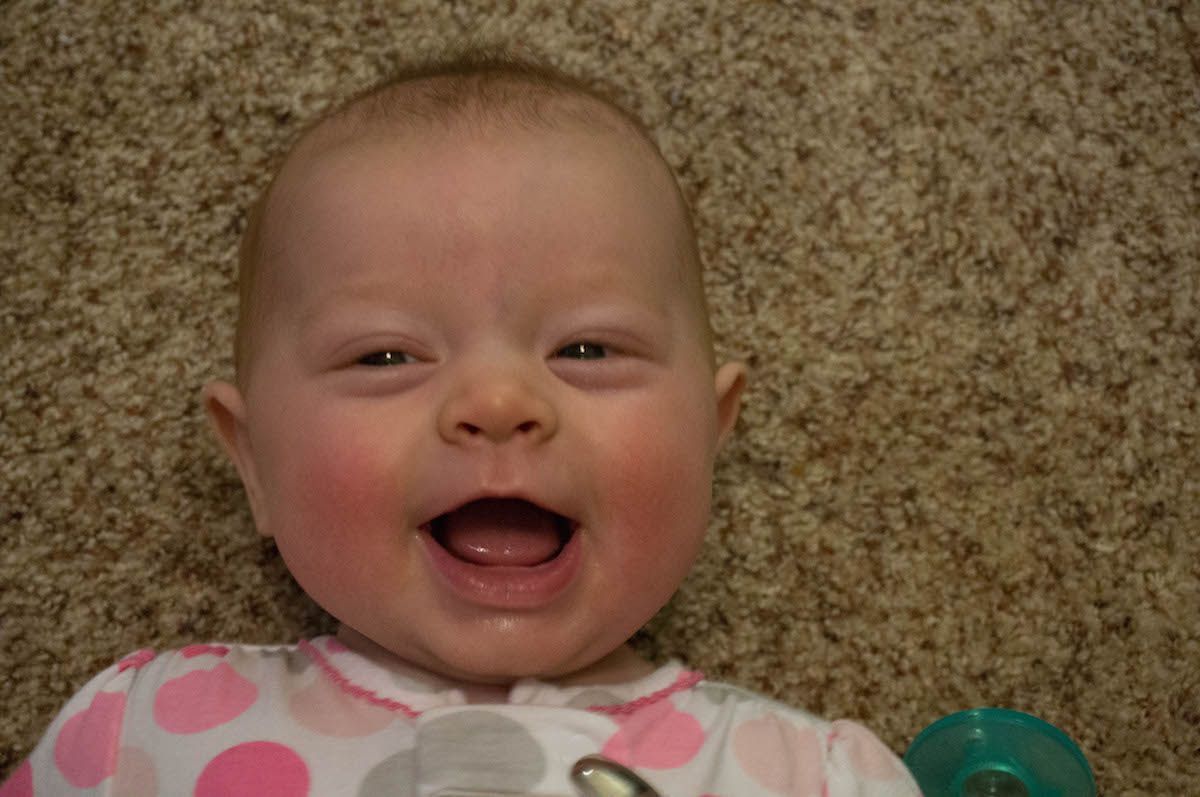 Our Christmas Card Picture!
Marilyn was pretty happy during the whole photo taking process.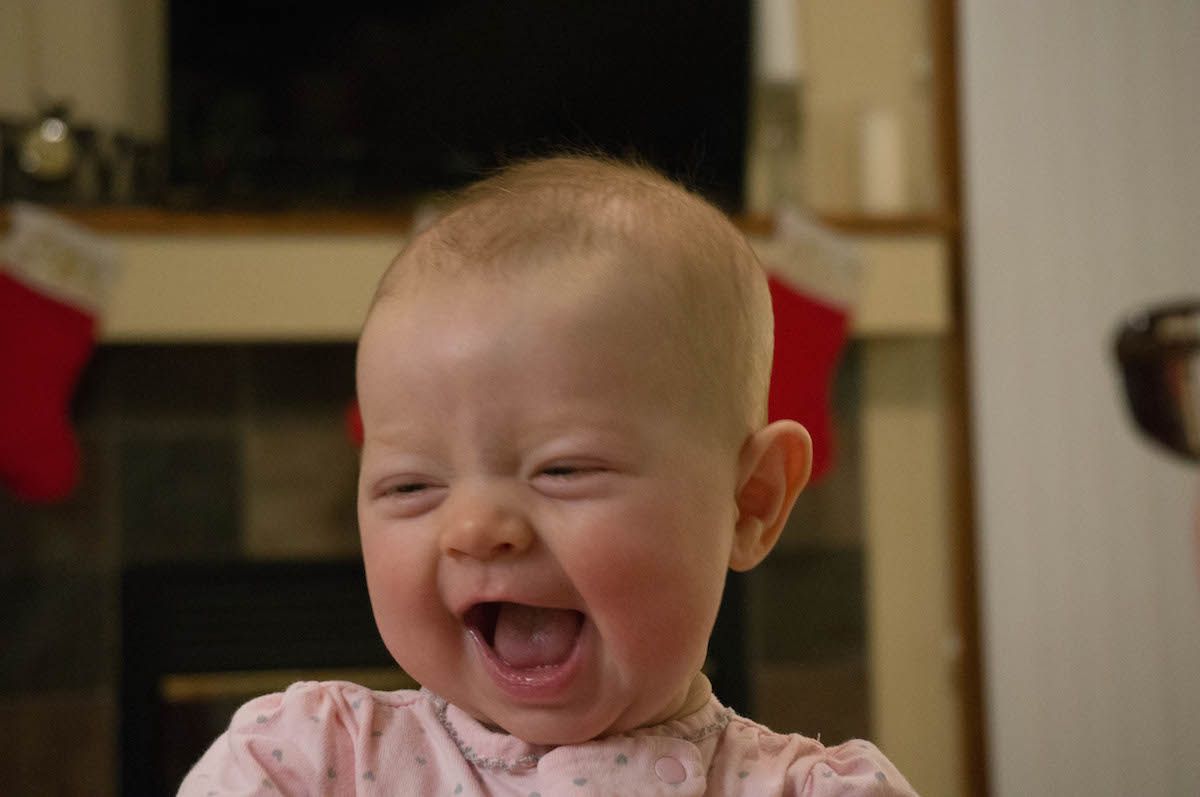 We had so many adorable Christmas outfits for Marilyn.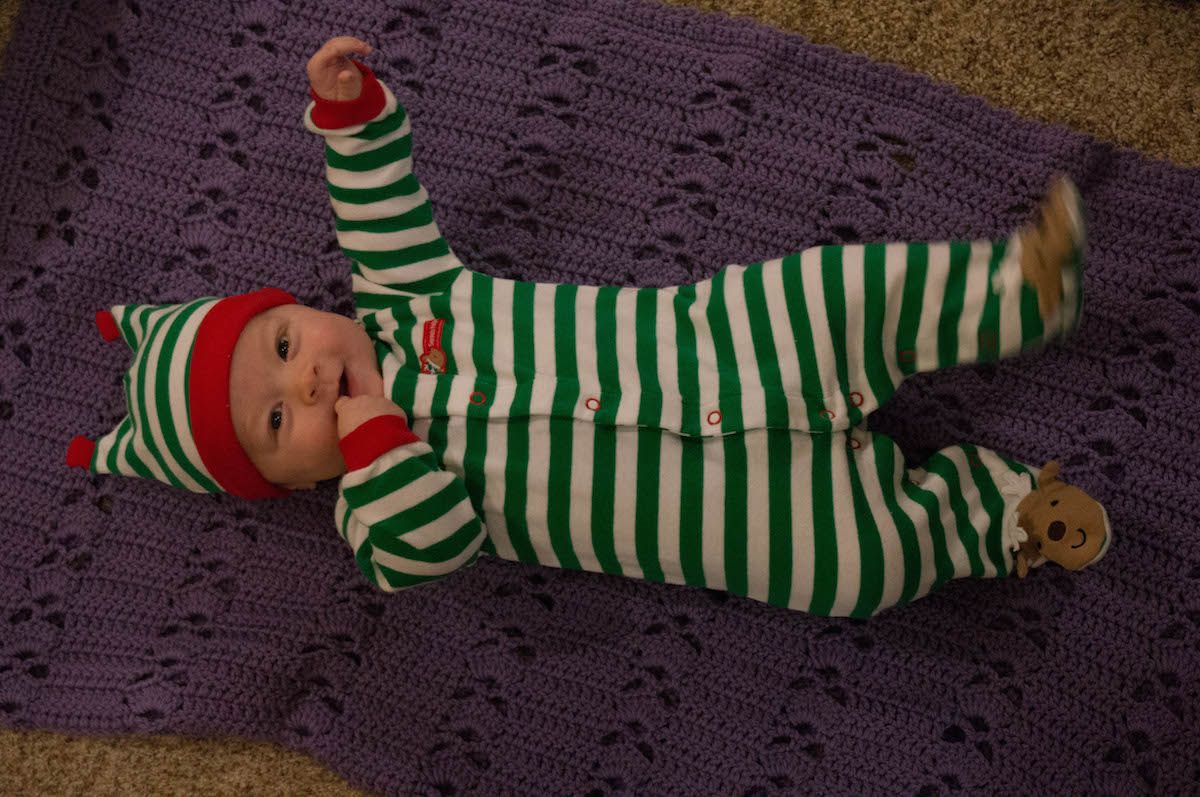 Dad cut down Marilyn's first Christmas tree while out skiing. She loved looking at the lights and presents underneath the tree.
"I wonder what Santa brought me?"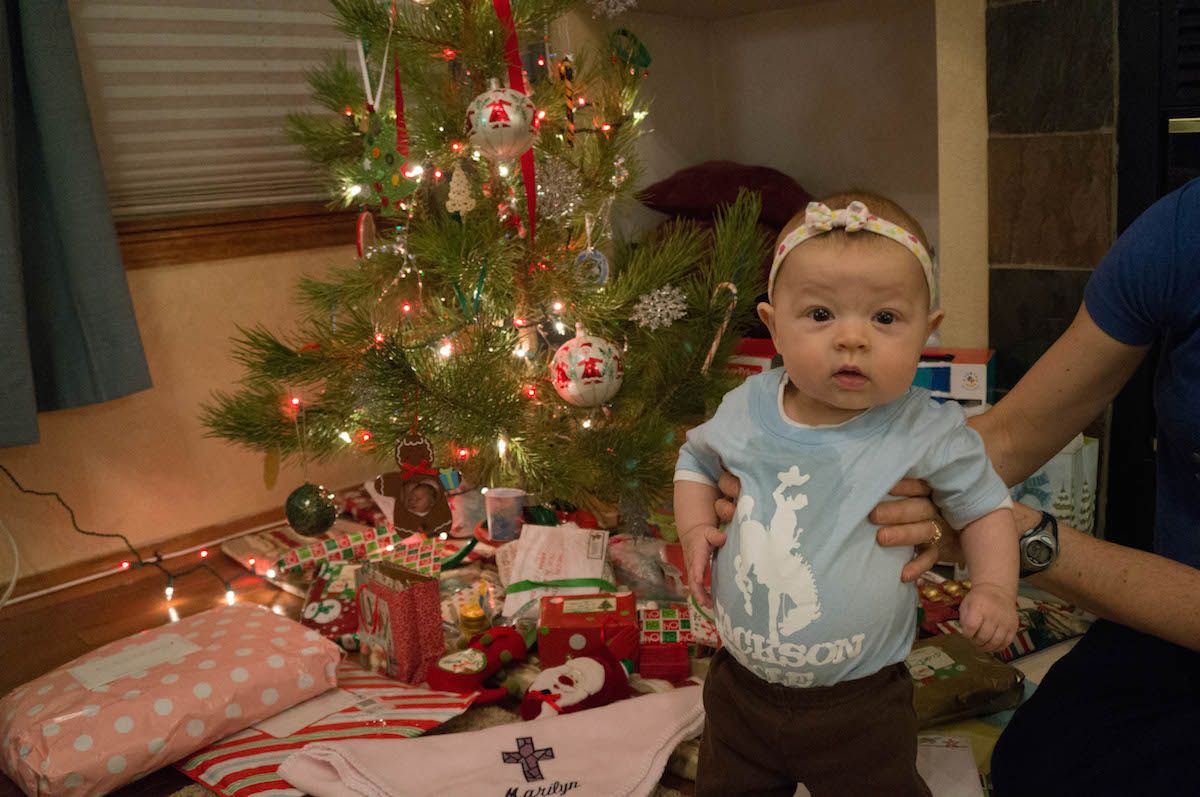 Christmas decor on the house. Marilyn directed how Mom and Dad should hang the lights.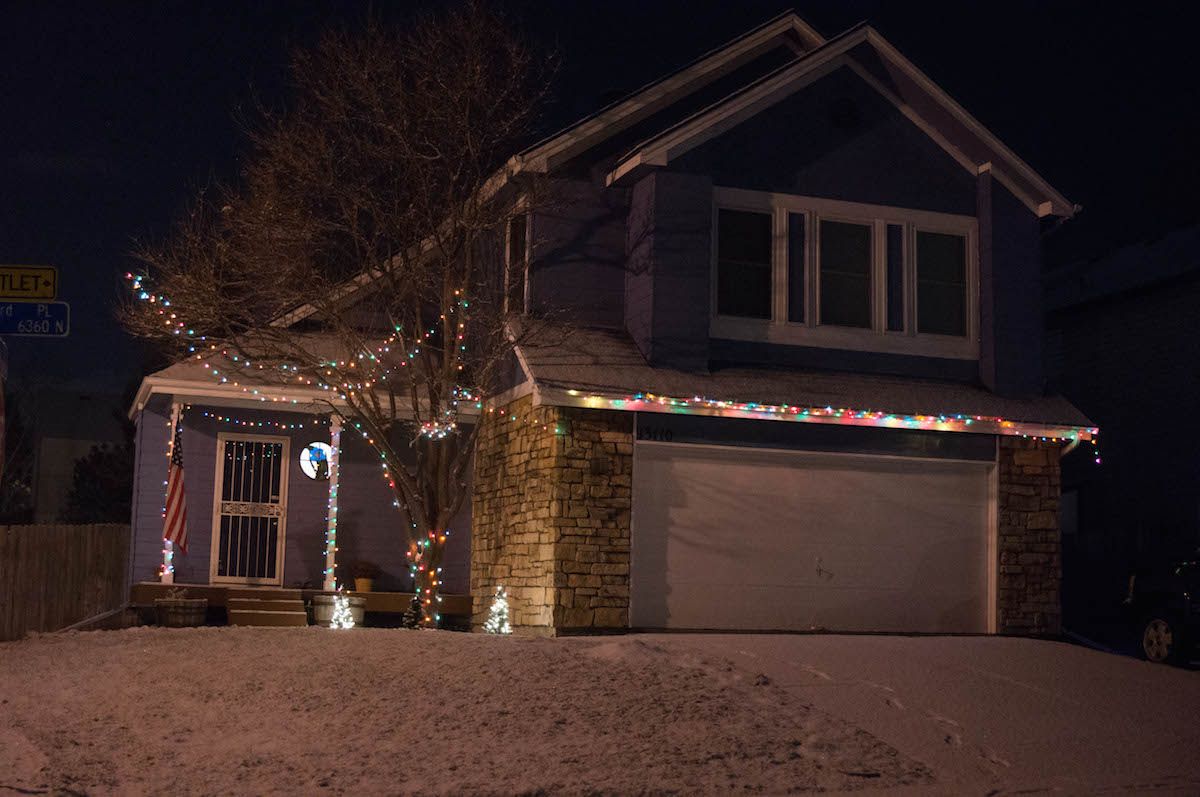 Bath time.
Marilyn's first time being held by Grandpa Bettner.
Marilyn's first time being held by Great Grandma and Grandpa.
Meeting Great Uncle Larry.
The sunset Marilyn enjoyed on Christmas eve.
Marilyn and Mommy on Christmas morning.
Great Grandpa says "Hello" on Christmas morning.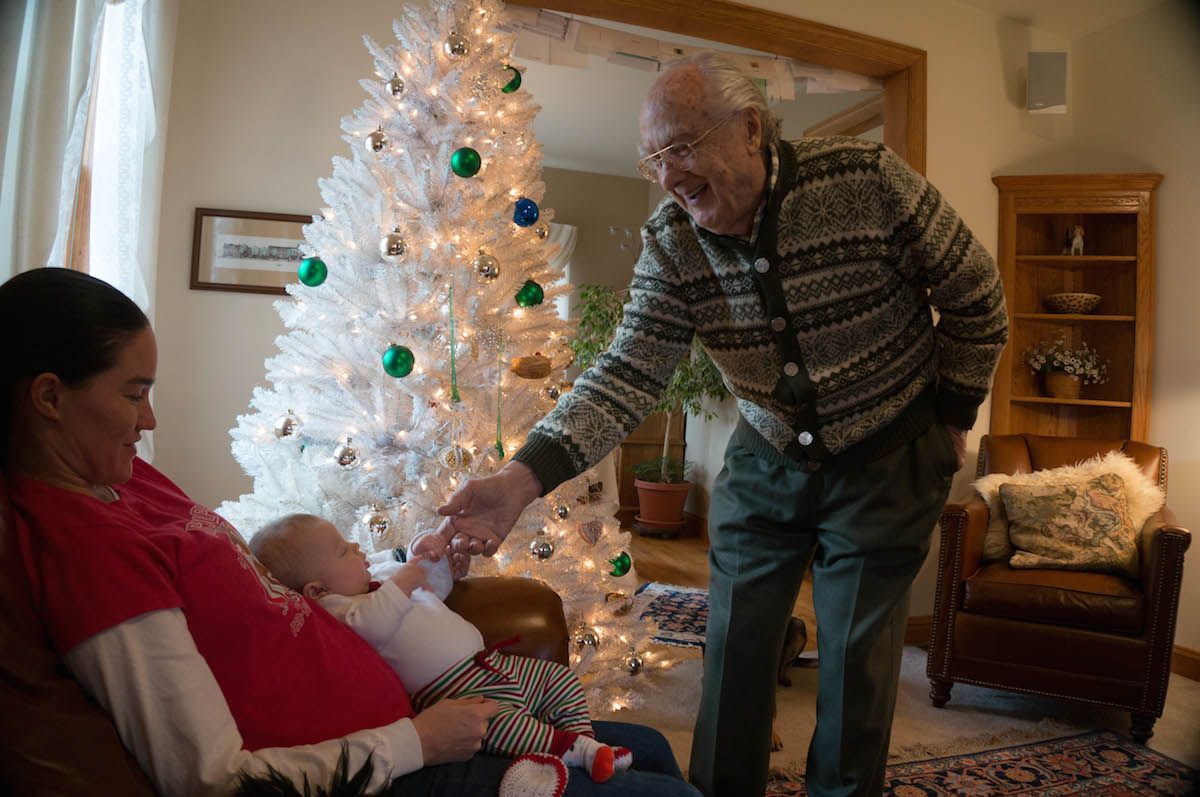 Marilyn's favorite present...the wrapping paper of course.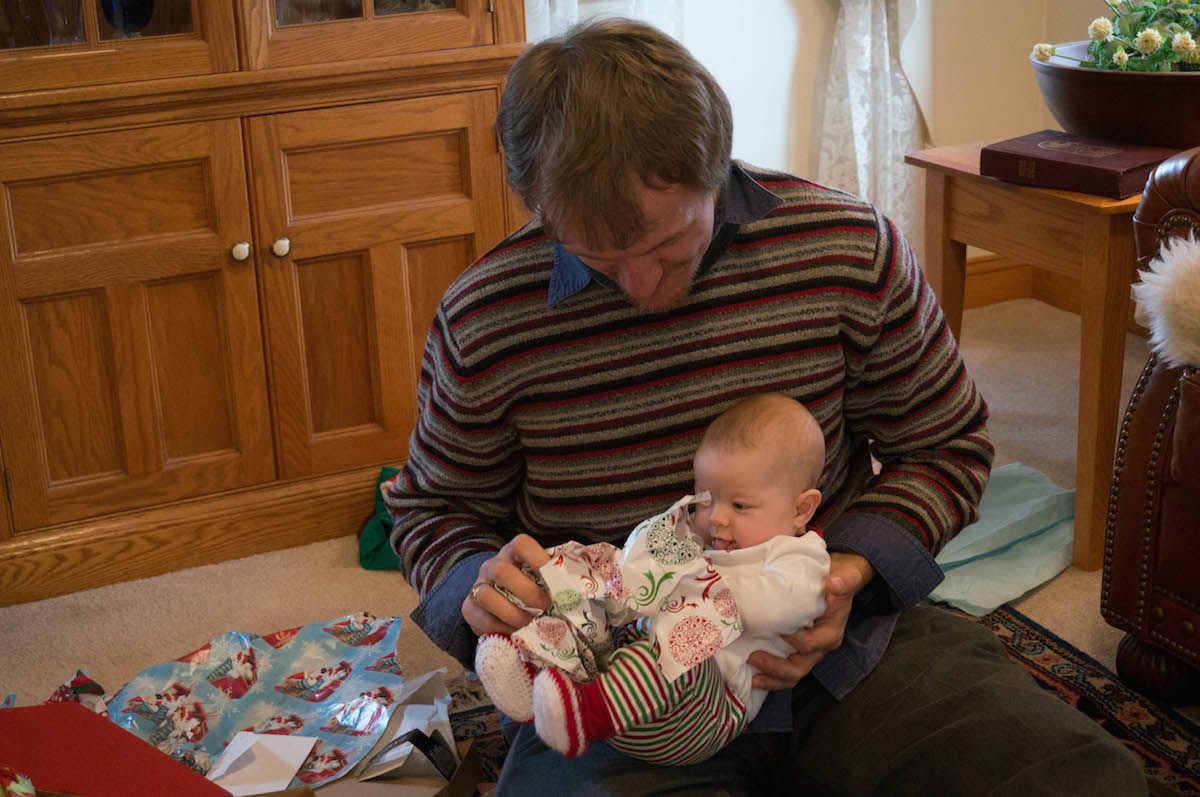 Four generations of family.
Family portrait.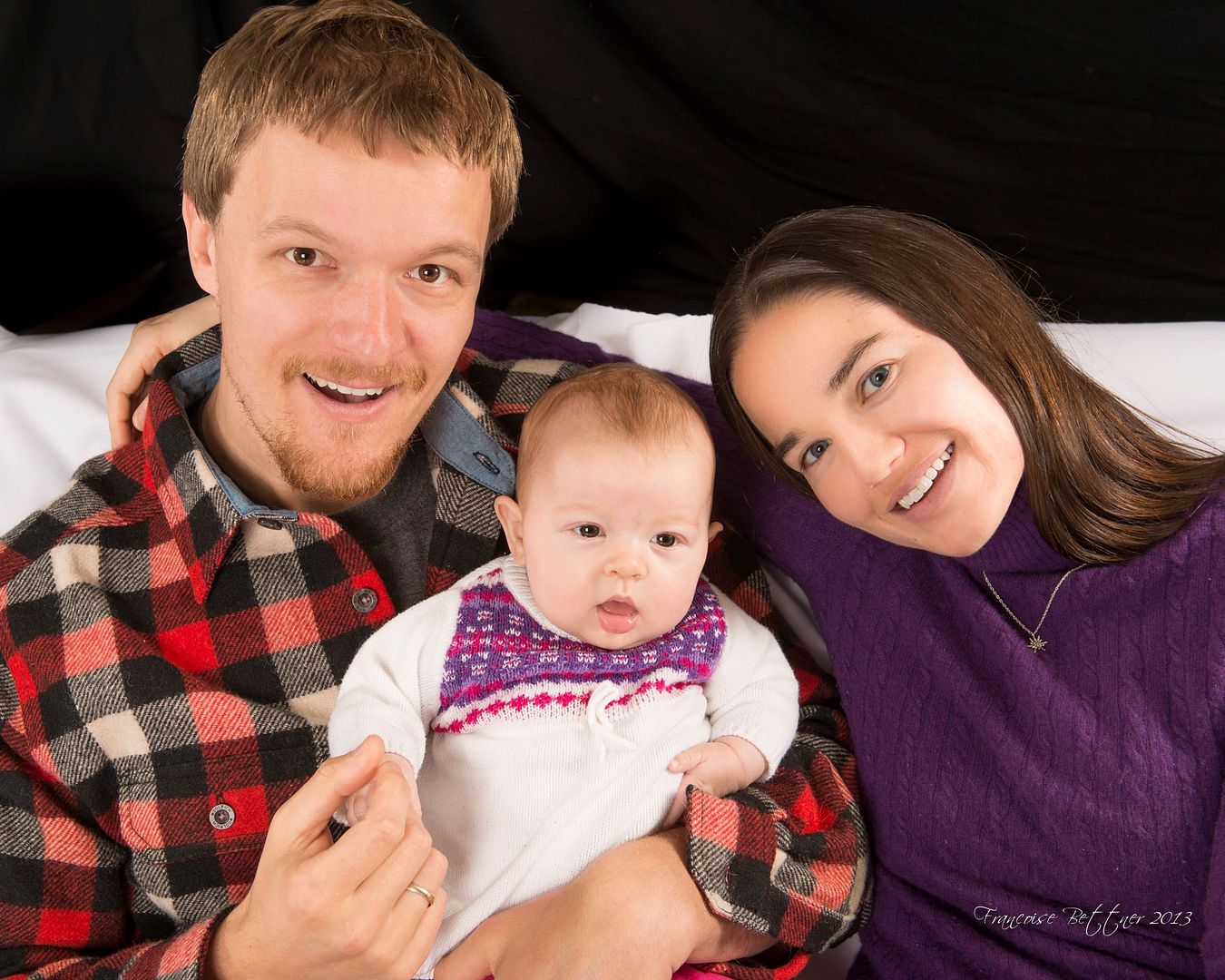 With Uncle Brice, Uncle Weston and Aunt Leah.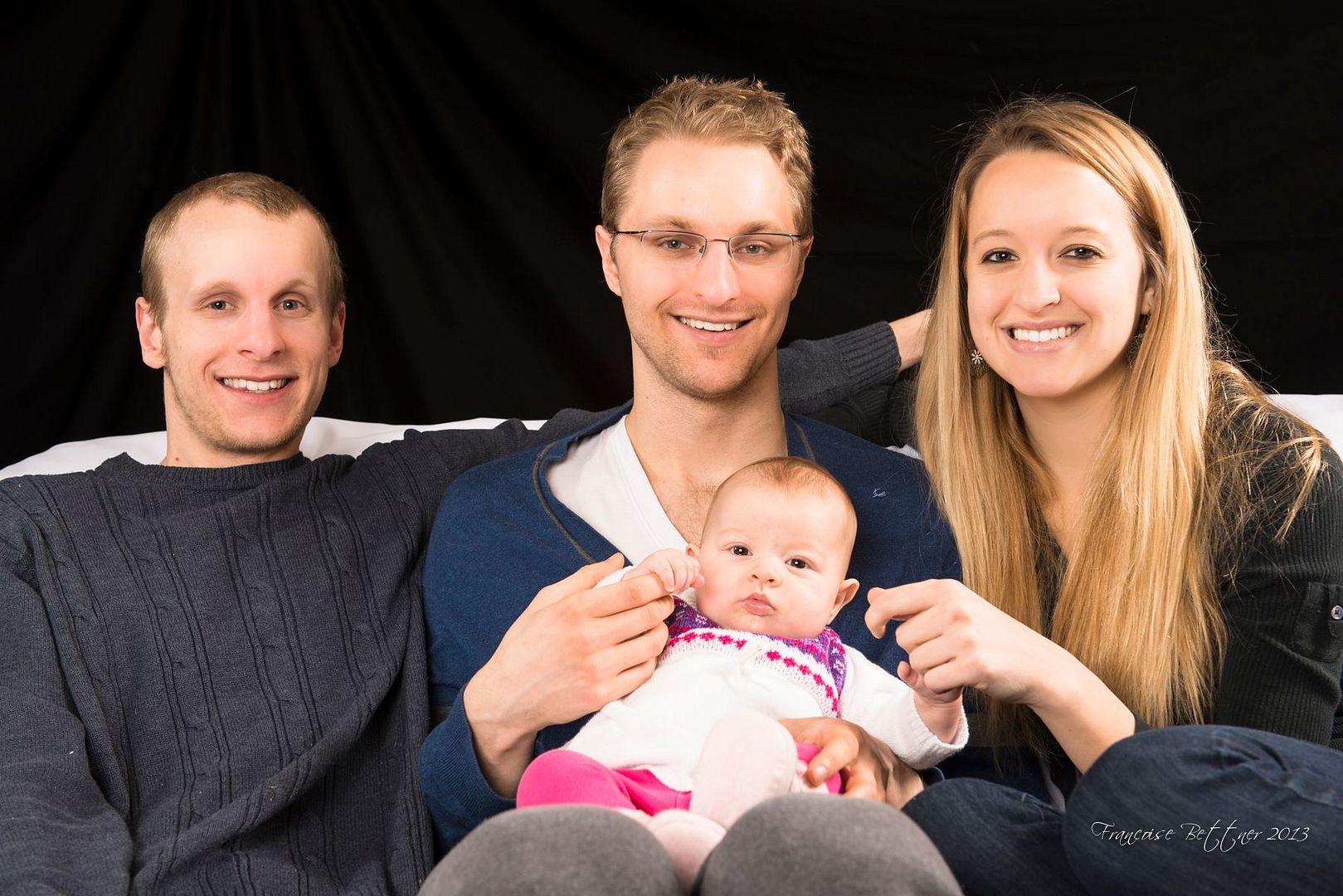 She's had enough of being photogenic.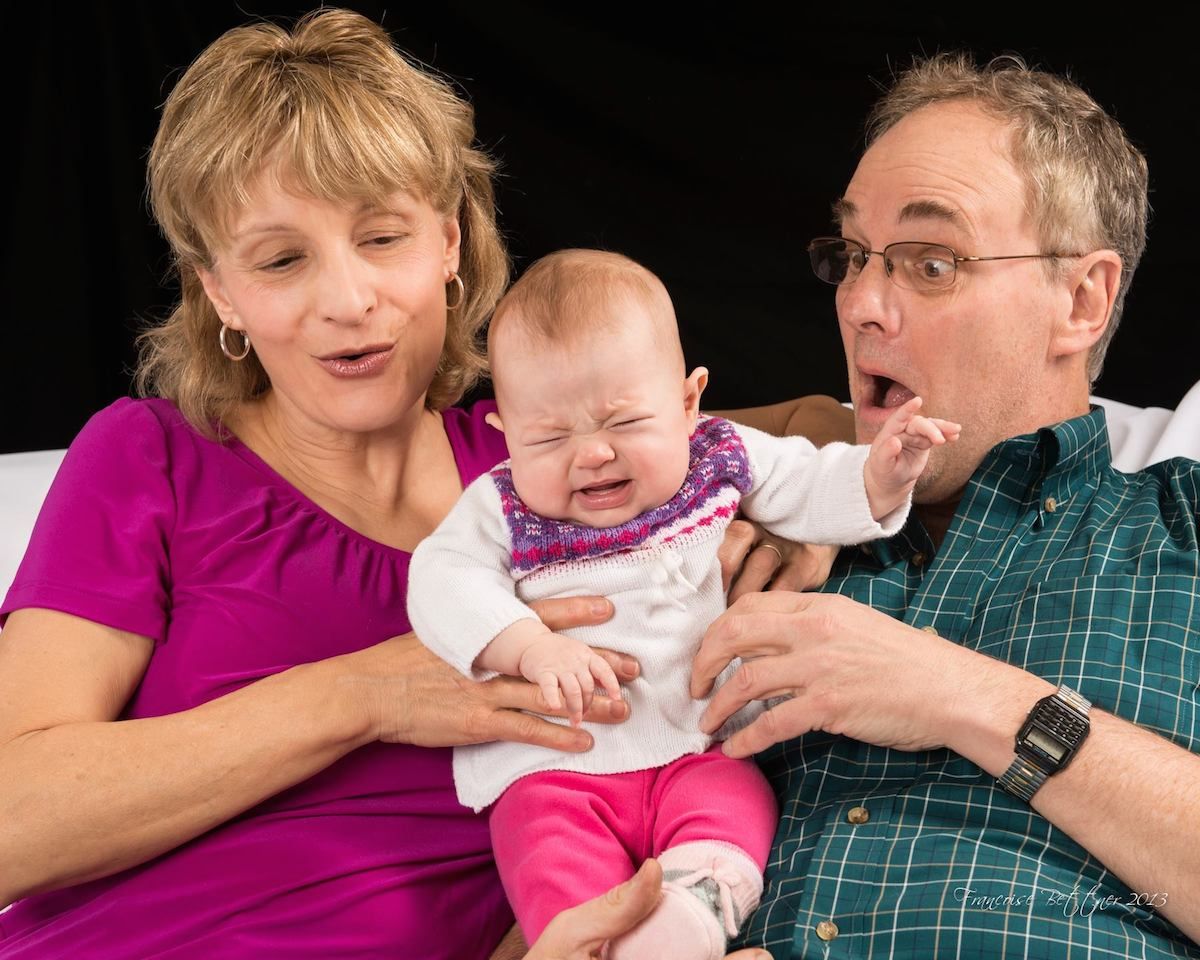 She loved the dogs and the dogs loved and watched over her.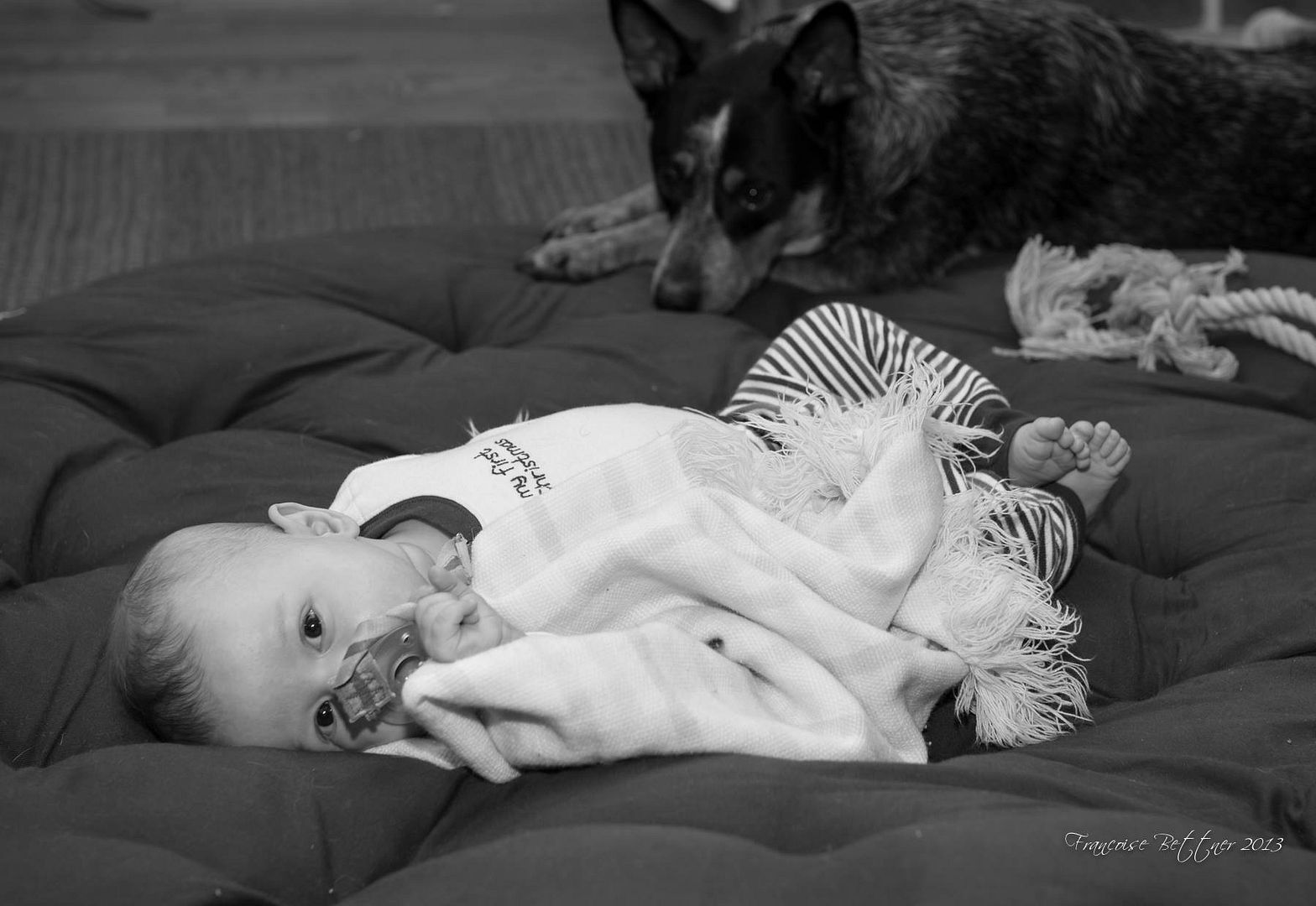 Marilyn taking nap time on the same blanket that her Dad used as a little baby.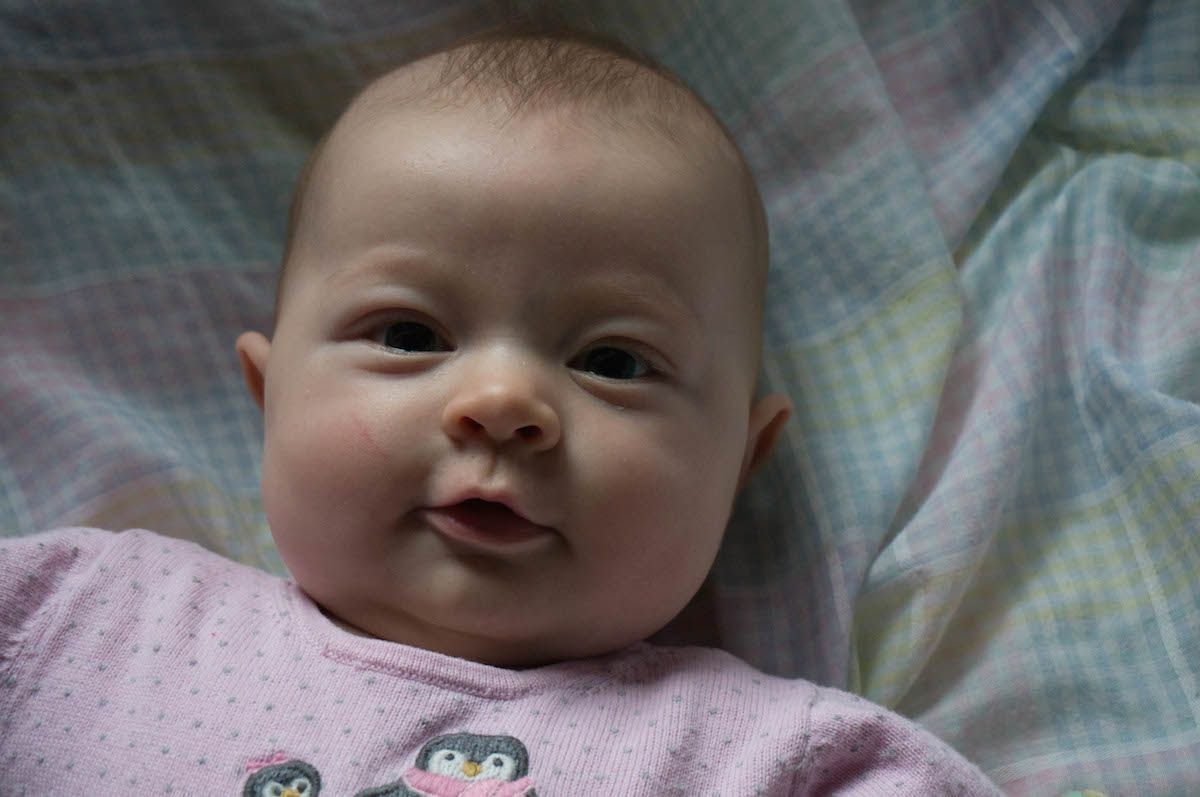 Marilyn's first basketball game and it is her beloved Bucknell Bison!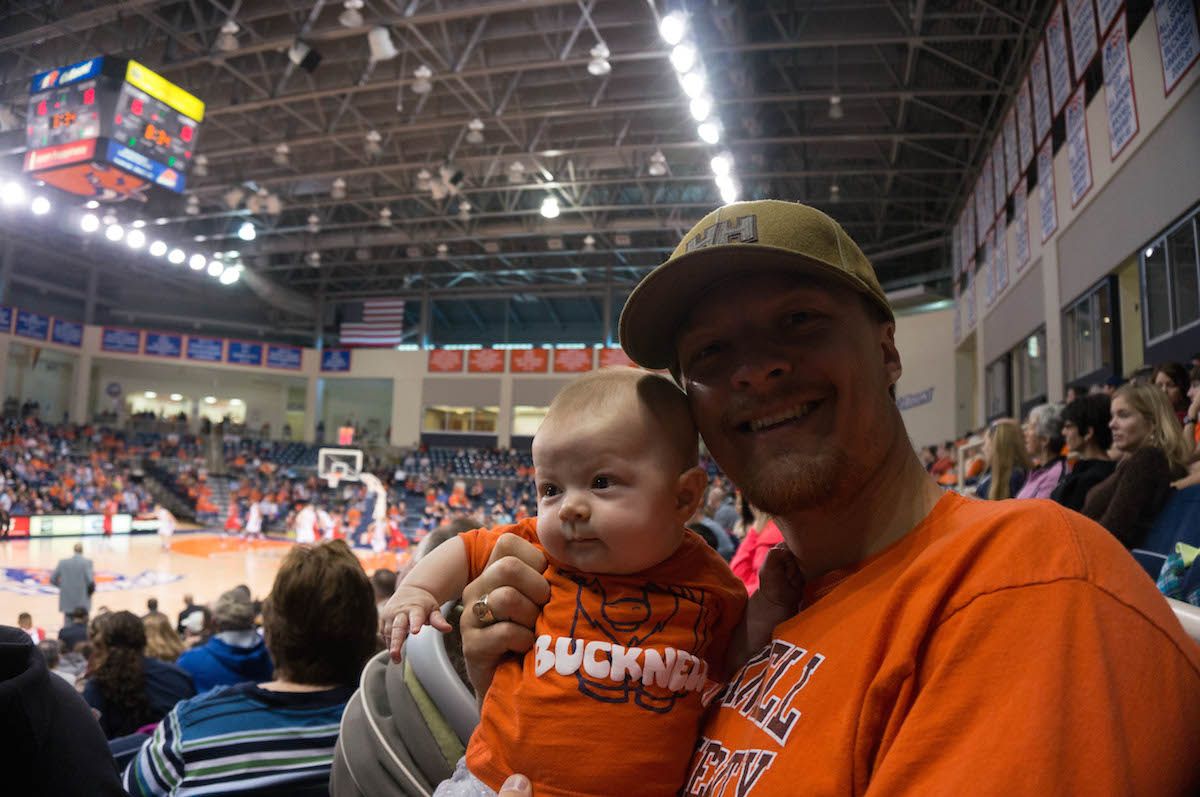 Marilyn and Mommy where she got engaged to Daddy.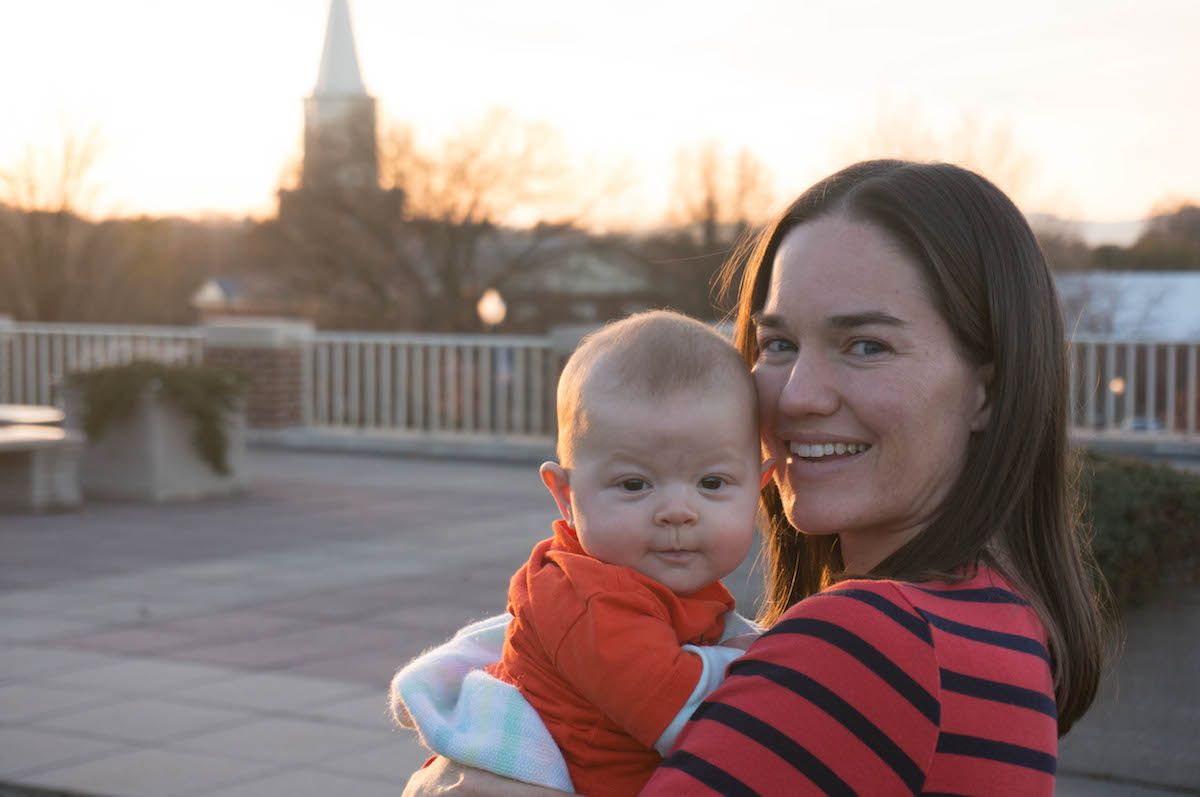 Marilyn and Daddy in the exact spot where he asked Mommy to marry him.
Marilyn enjoyed this beautiful sunset from the engagement spot.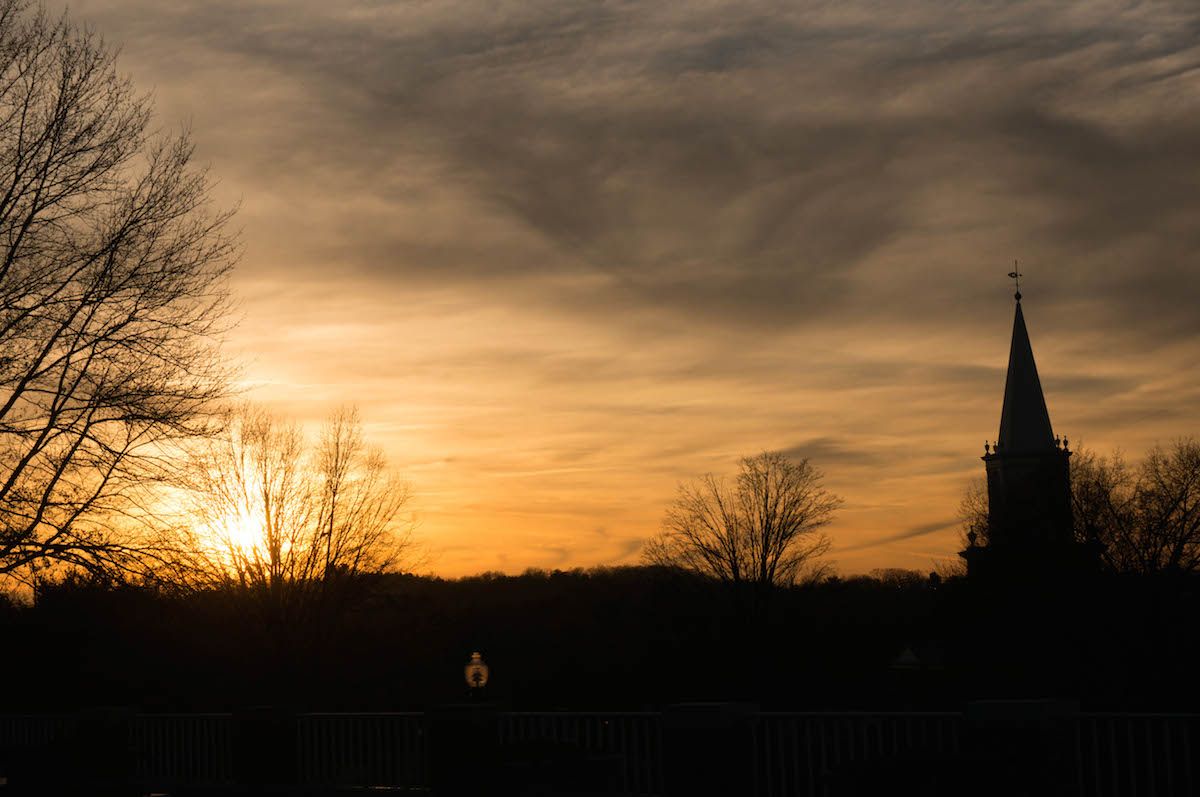 "Grandma, I'm ready to go shovel the driveway!"
A walk through Great Grandparent's woods in the snow.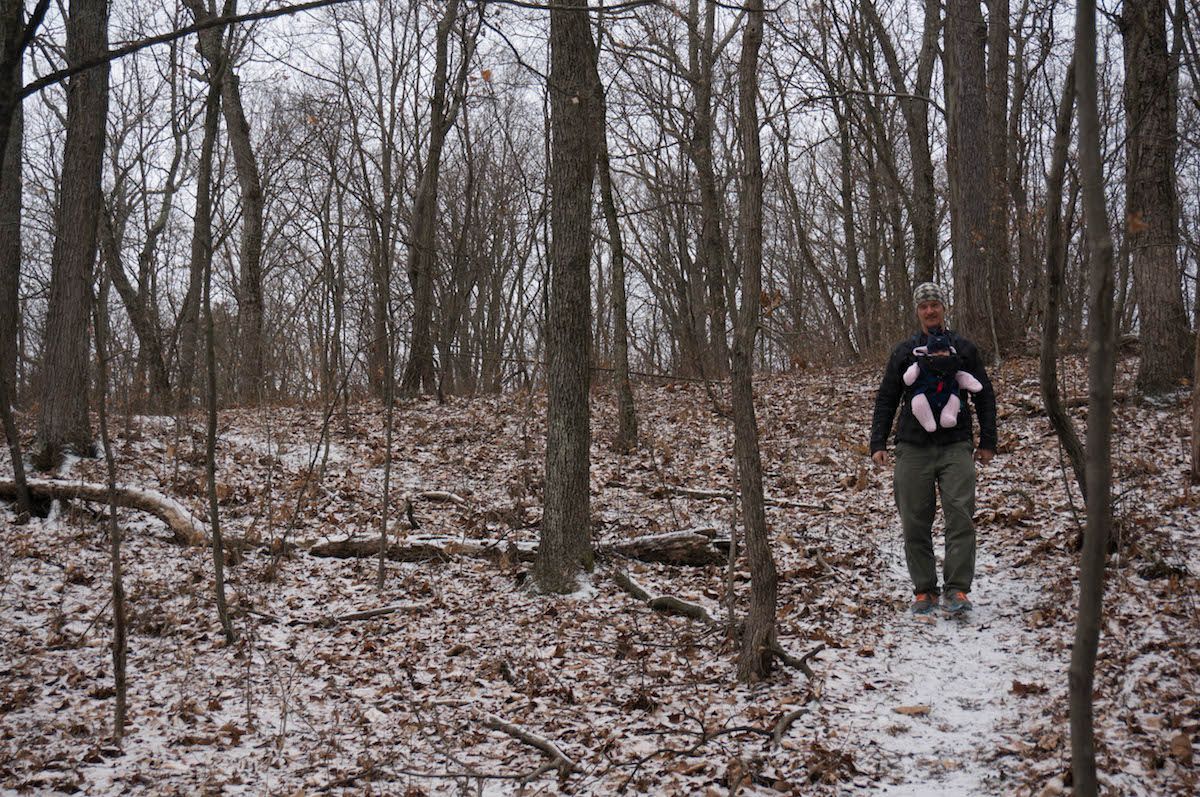 Which lead to Marilyn seeing another beautiful sunset.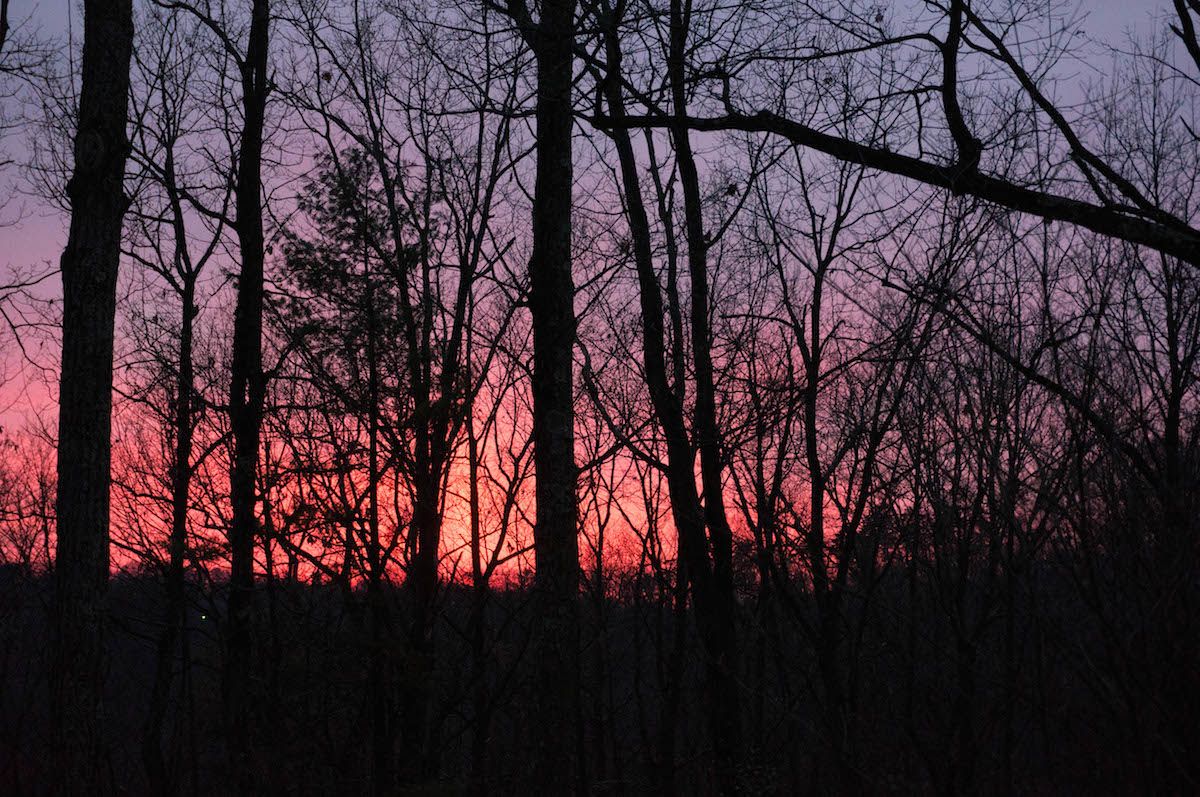 More Bucknell Basketball!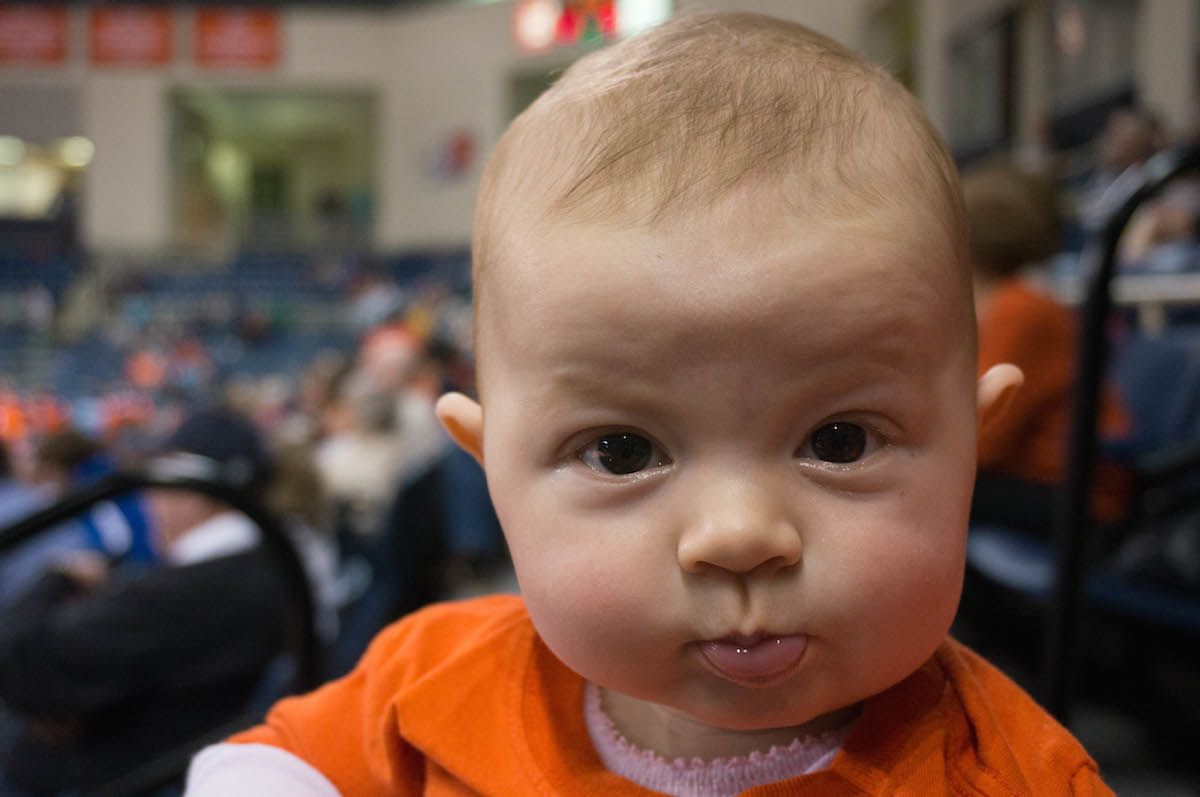 Marilyn playing with her good friends, the Warns sisters!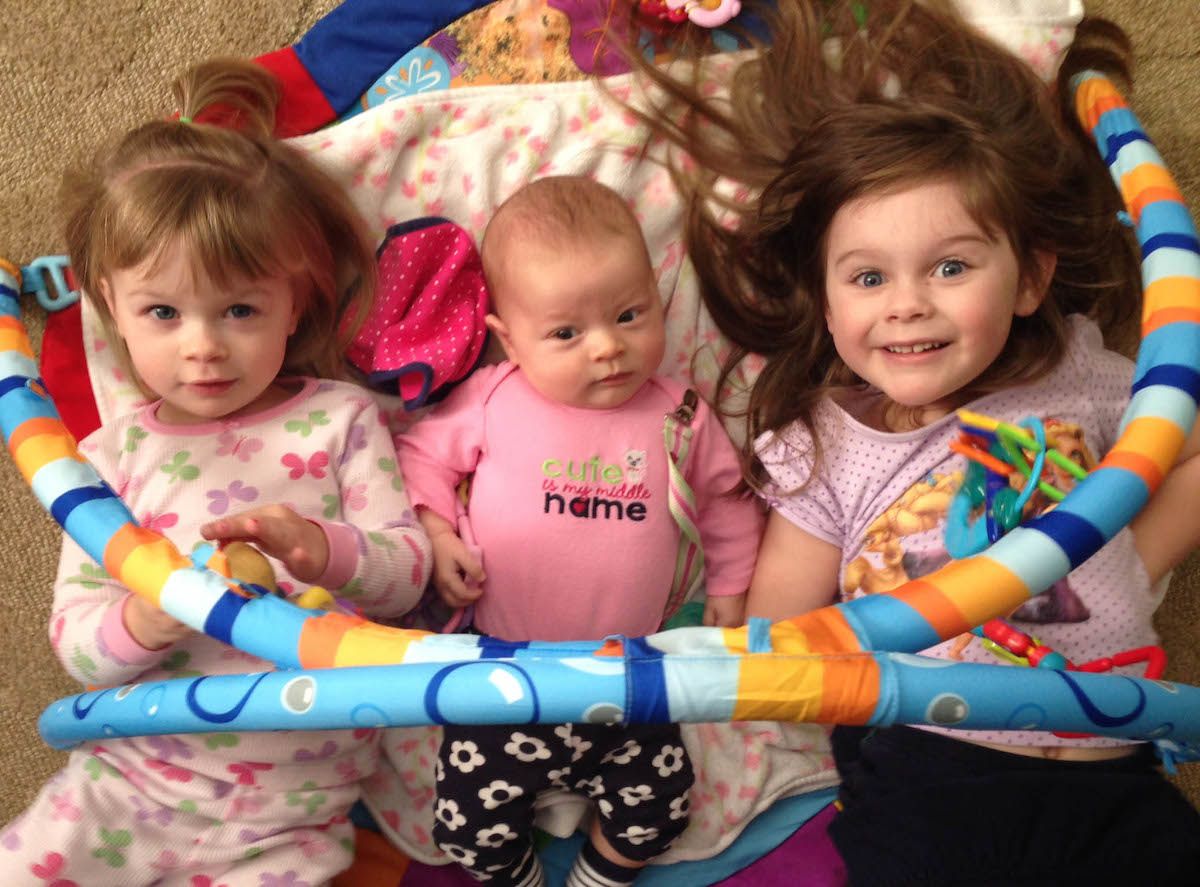 In NJ for Auntie Erin and Uncle Evan's baby shower.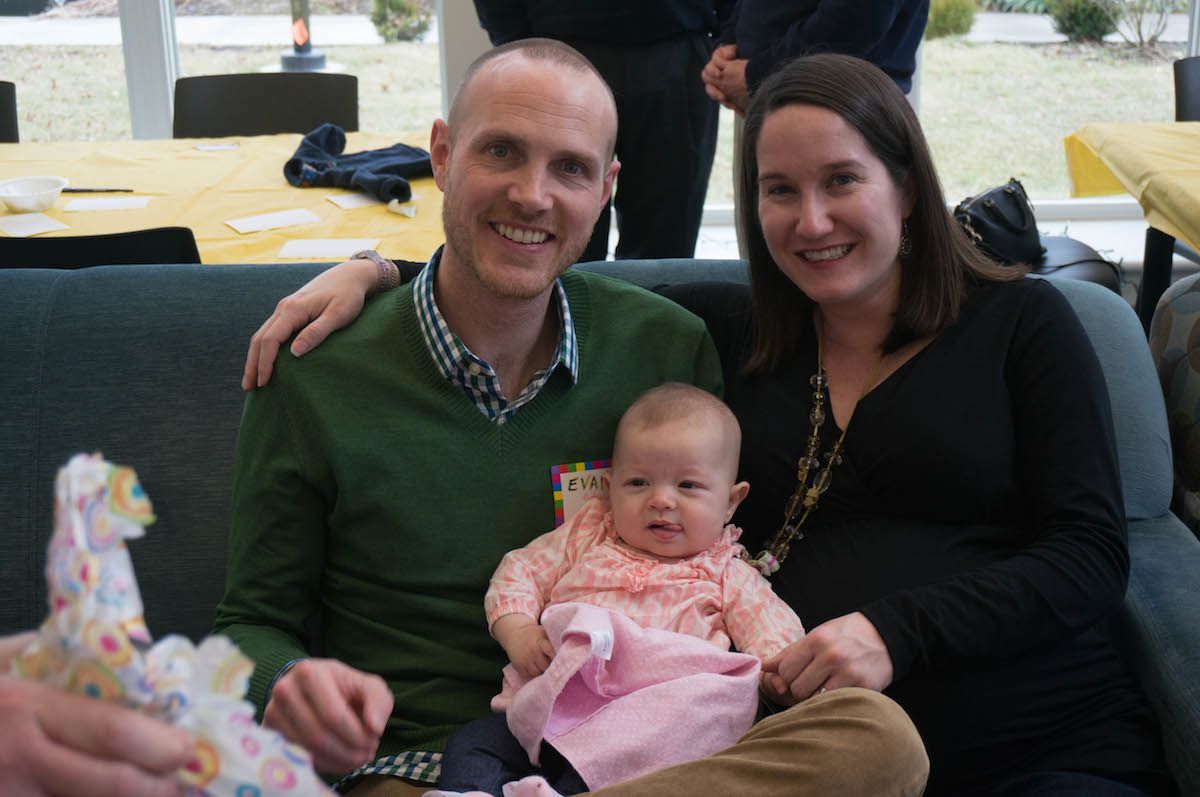 Playtime with Grandma Raffety.
Excited!
Marilyn came with Daddy to the Ski Industry Association tradeshow to help close some deals.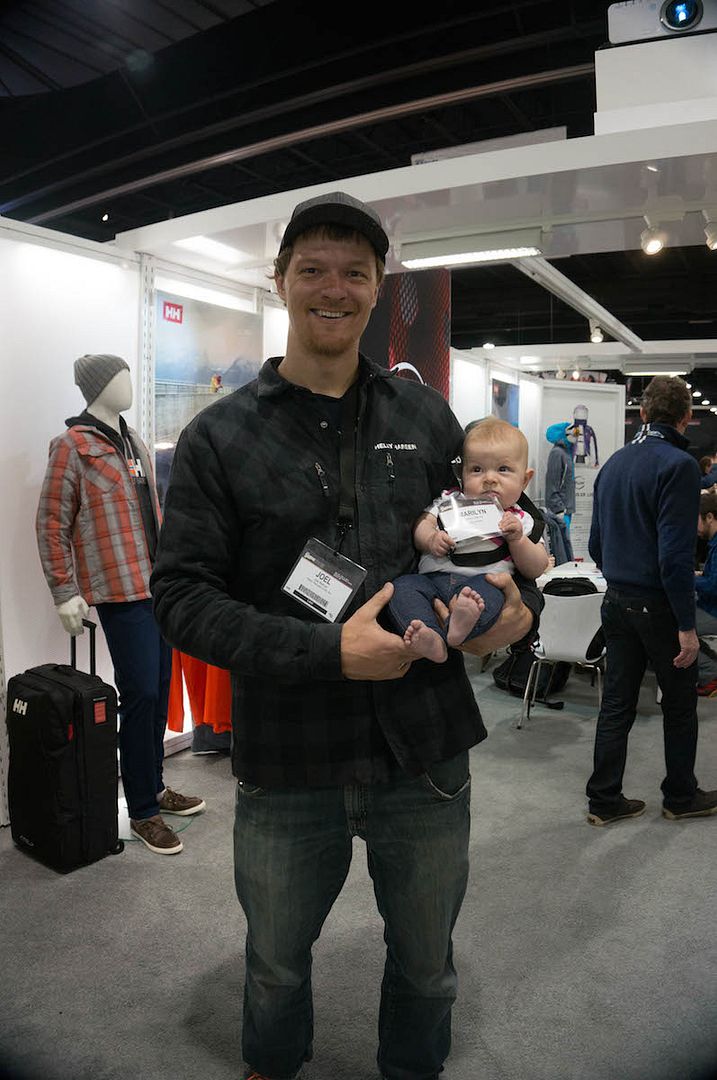 "Look how high I can hold my head!"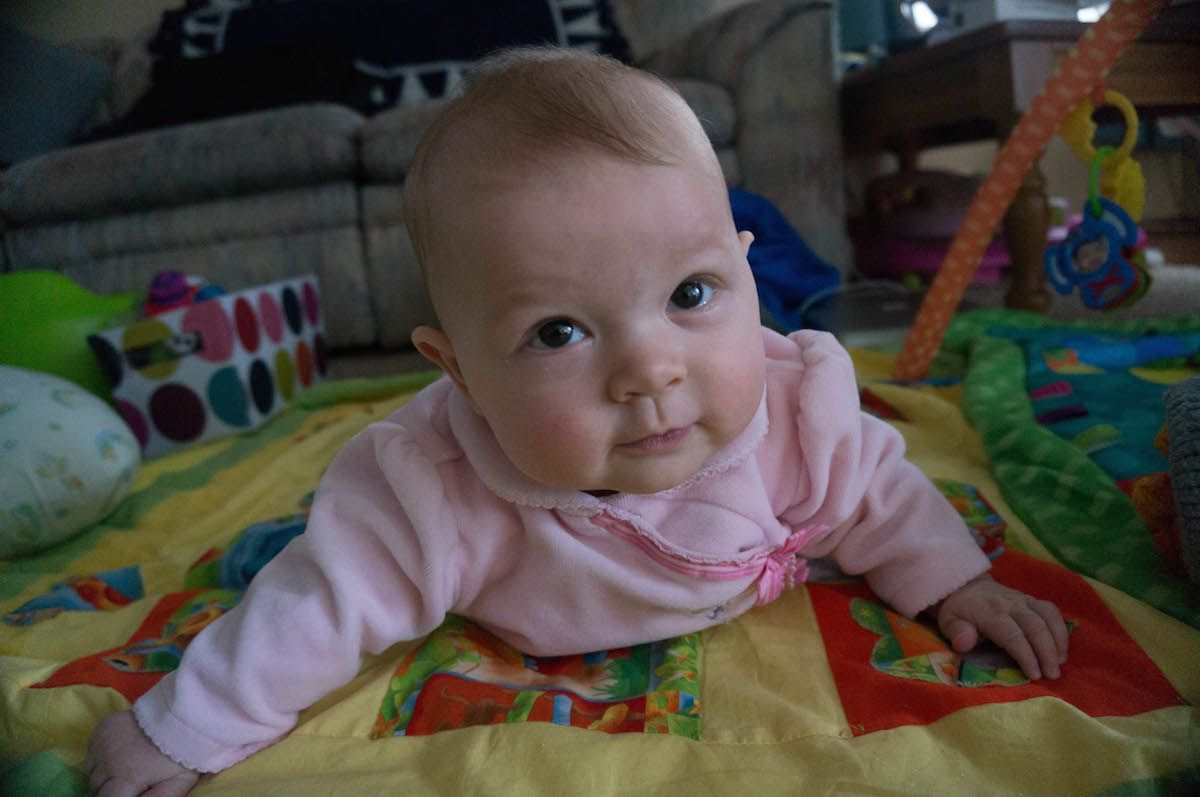 Marilyn is often a delight when you walk in to get her from her crib in the morning.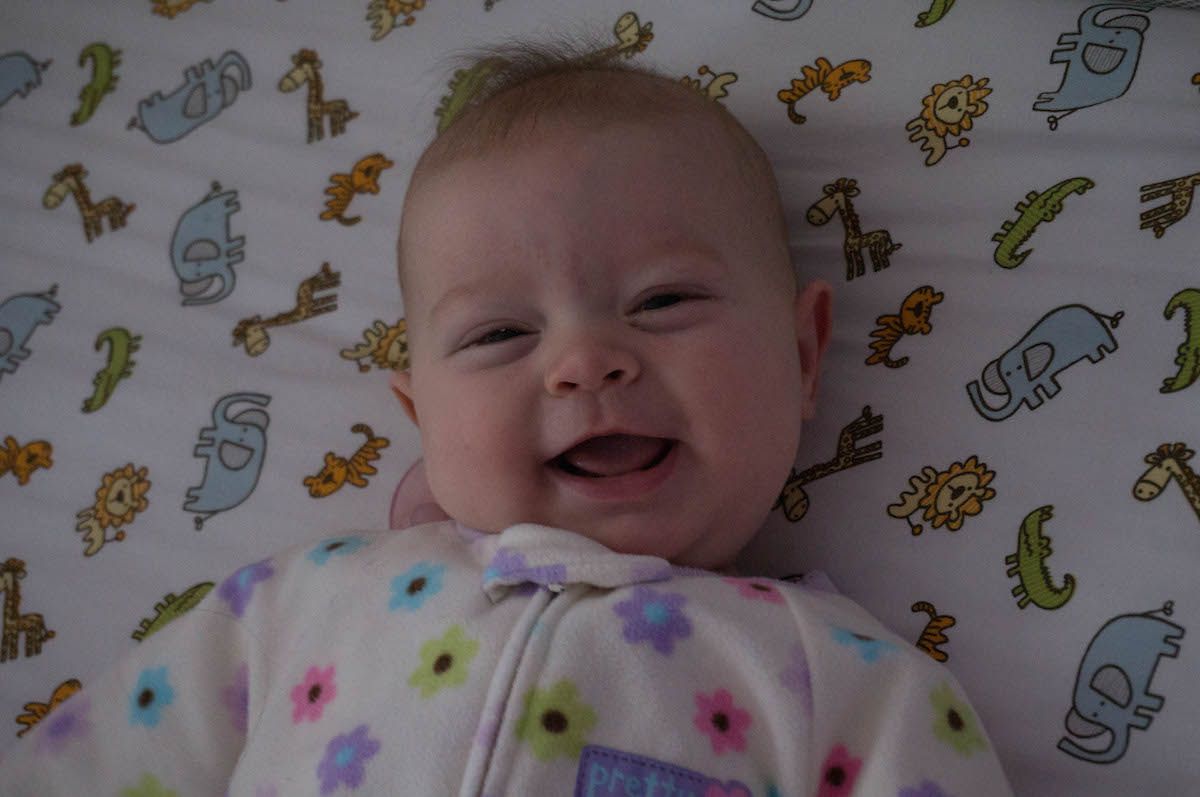 "I can stand like a big girl!"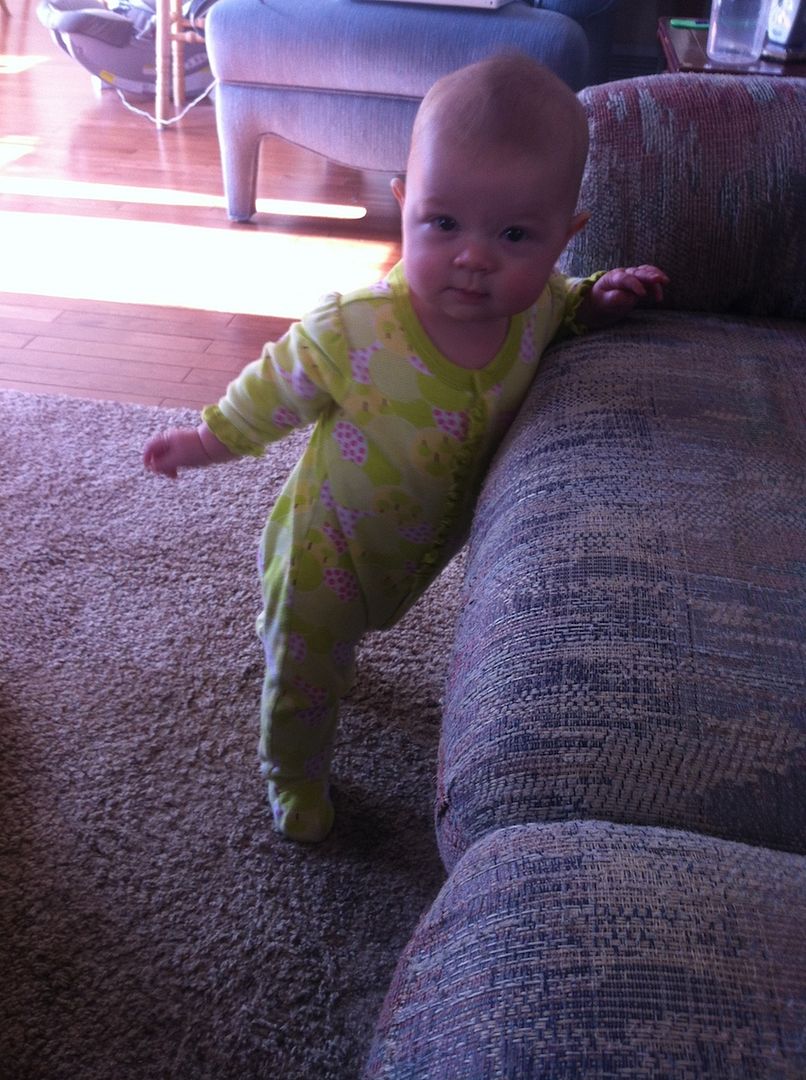 "I'm making something for you Daddy! It will be in my diaper in about 2 minutes."
Marilyn had an adorable Valentine's Day outfit.
"Will you be my Valentine?"
Meeting Doug.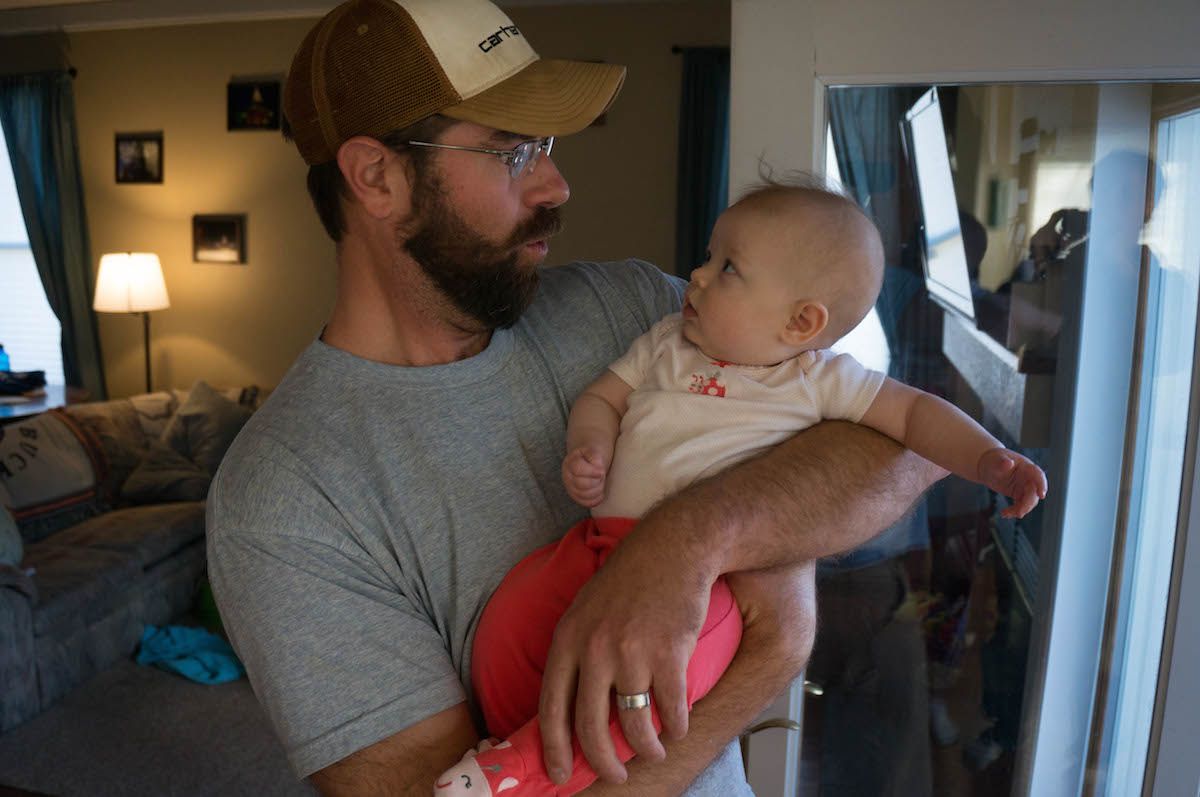 Play time with Dad.
"How many fingers can I fit in my mouth?"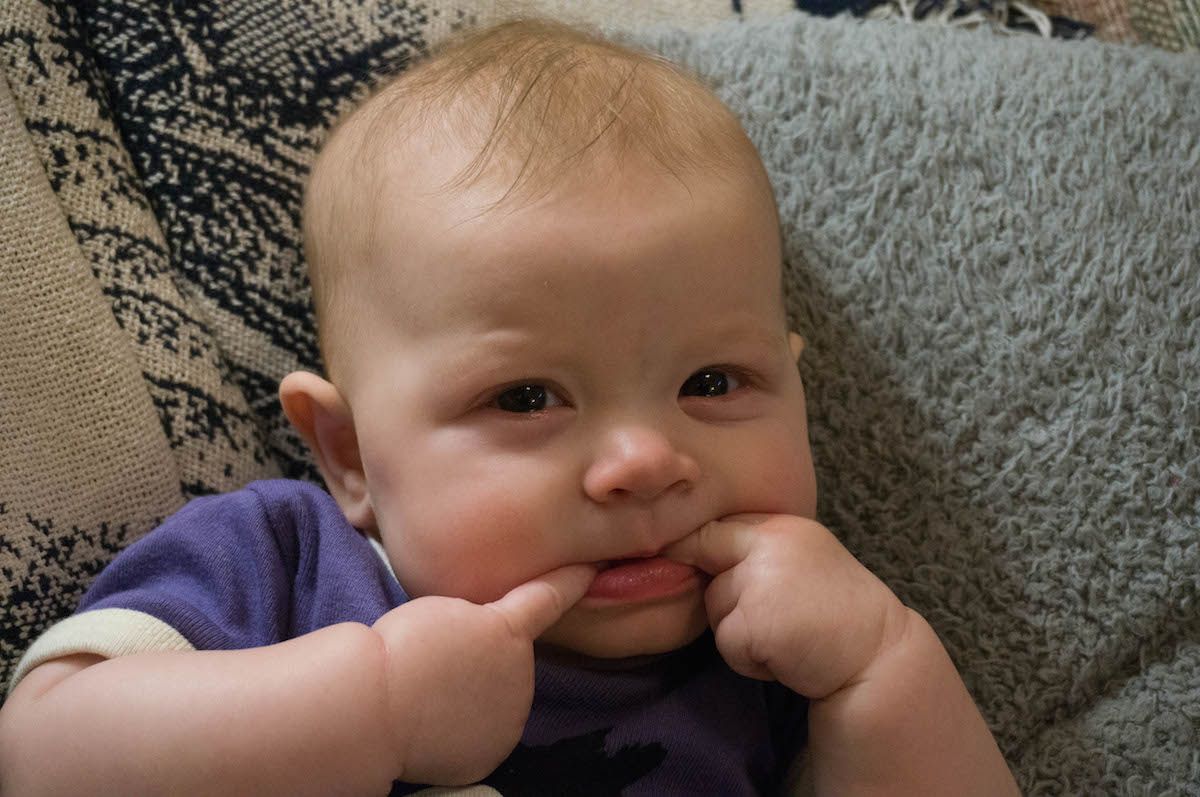 Marilyn likes playing with her toys on Mom and Dad's bed.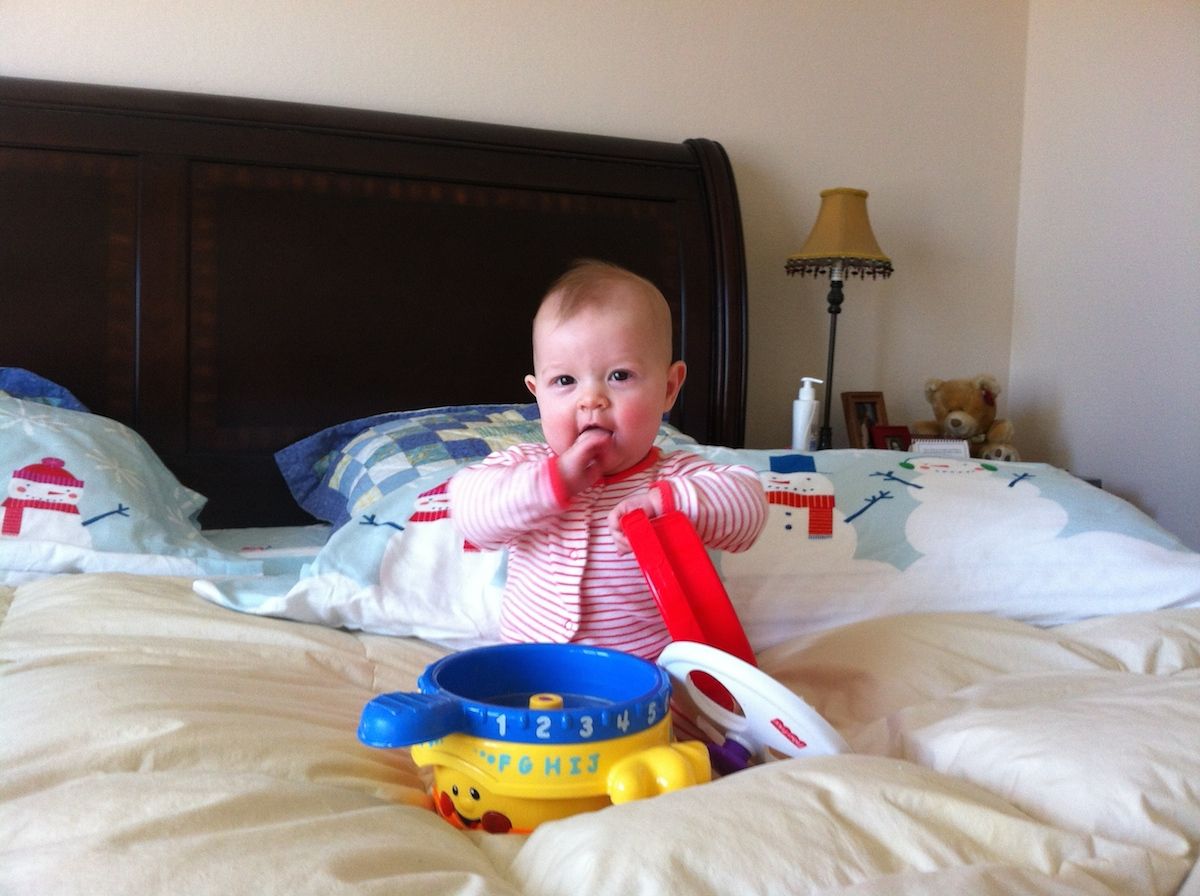 Family slumber party.
Shower time.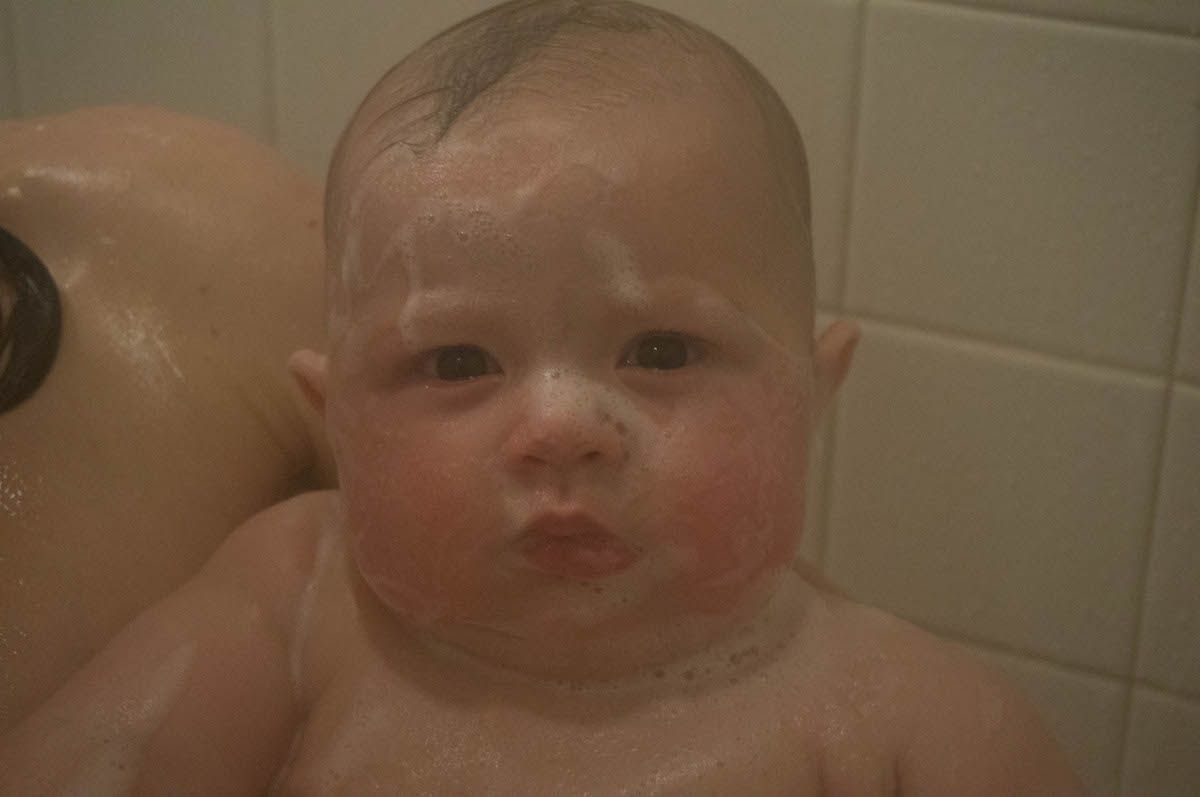 "I sit like a big girl now."
One of the many walking adventures with Dad.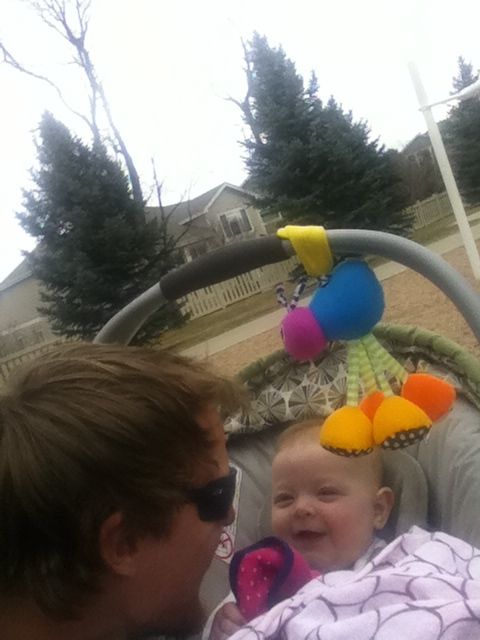 Getting ready for her first solid food.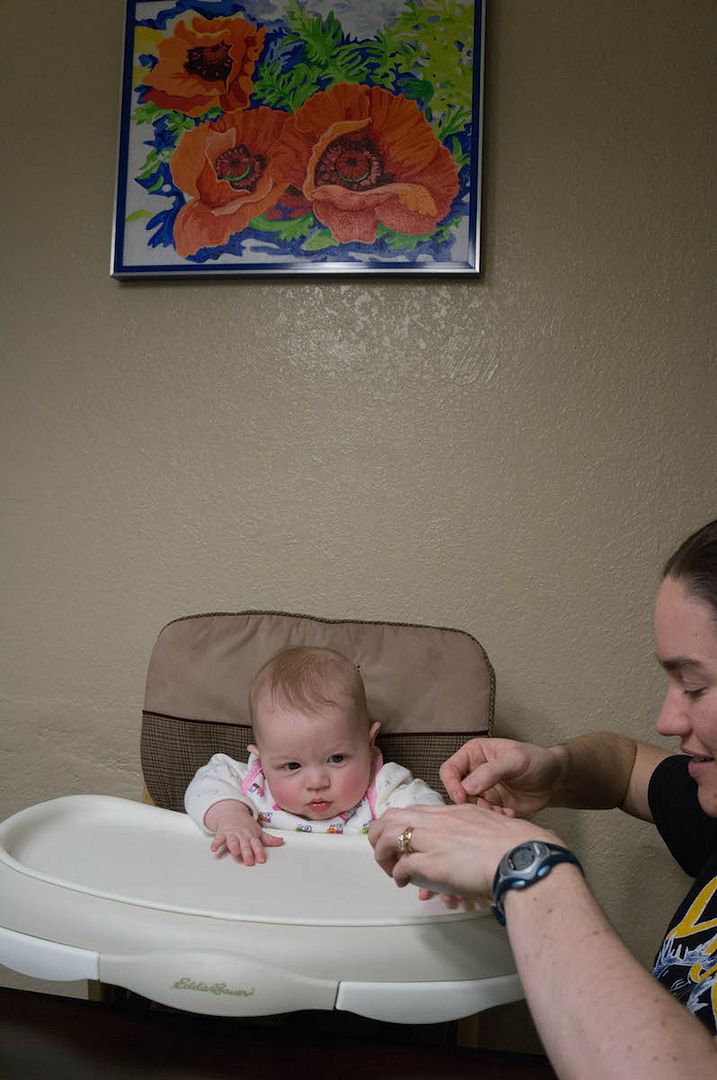 Careful or Dad might eat it before you.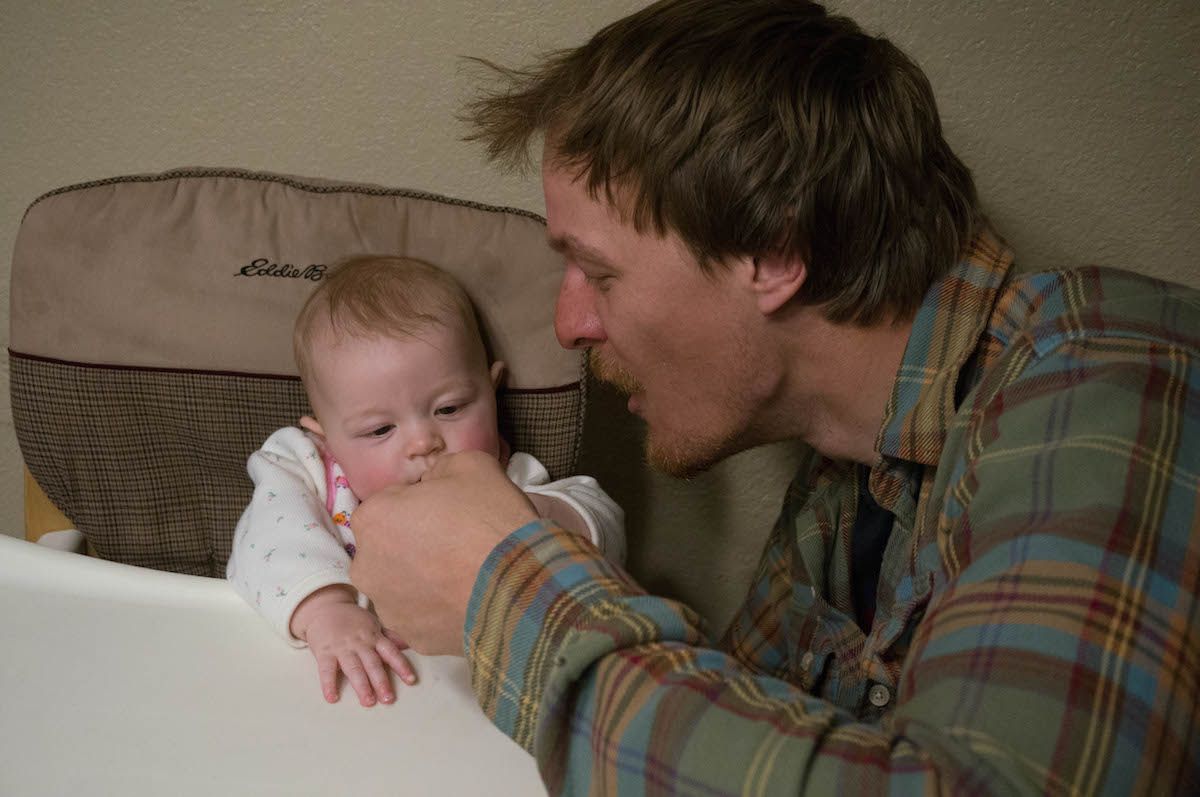 Learning to read...it might take a while.
Starting to enjoy her solid foods.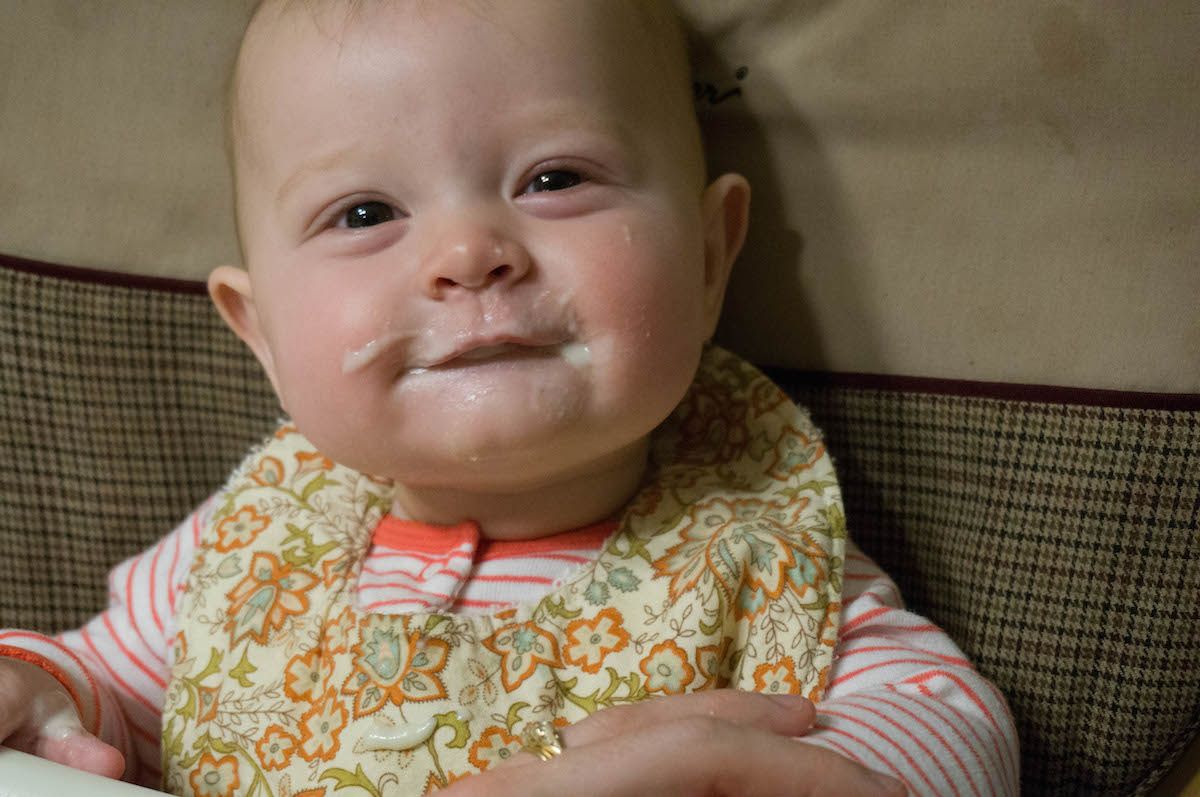 Even branching out to several different kinds of solid foods.
Marilyn's not quite ready to start using the spoon herself.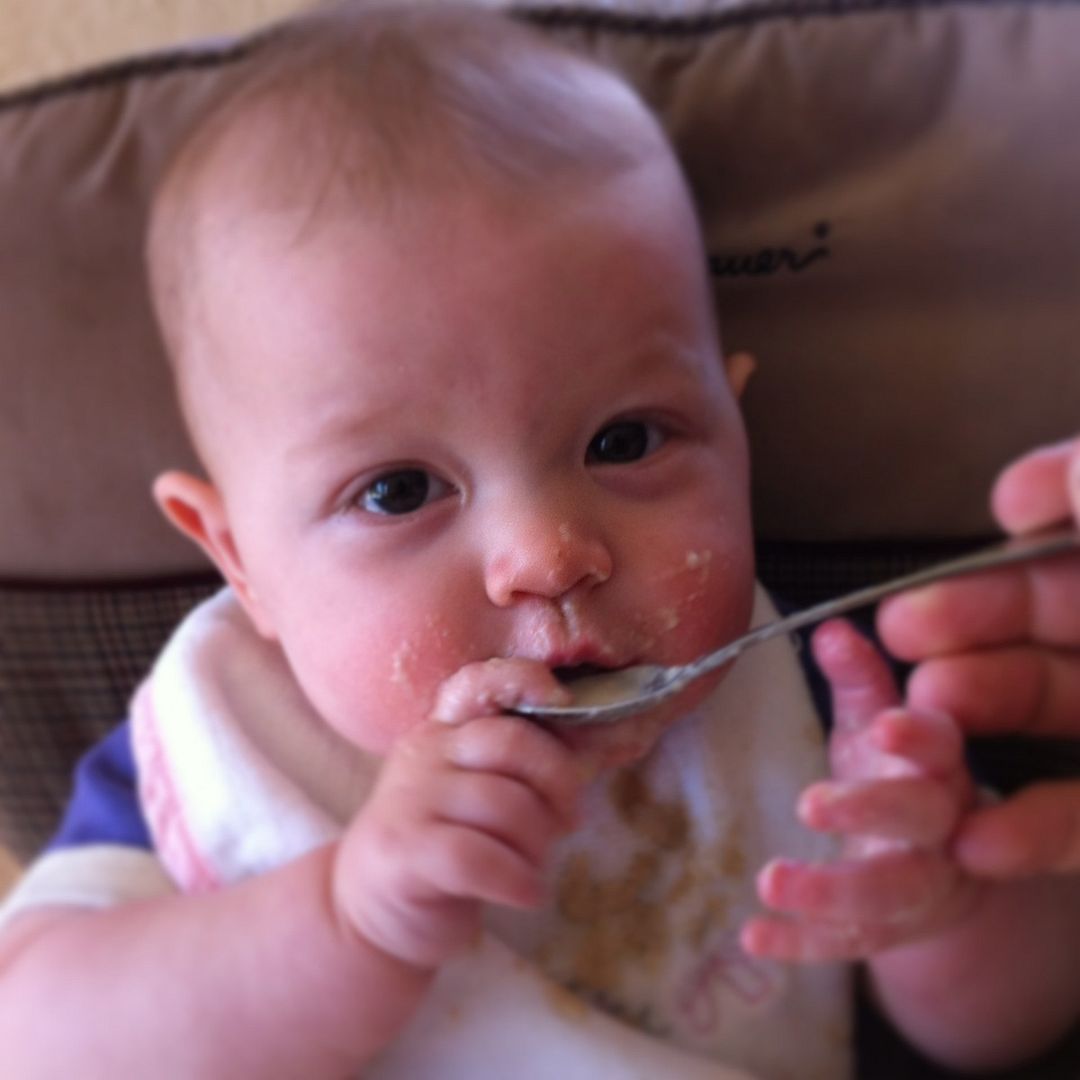 And sometimes she would just prefer to have milk instead.
Aunt Leah comes for a visit and Marilyn gets to try some chicken wing sauce.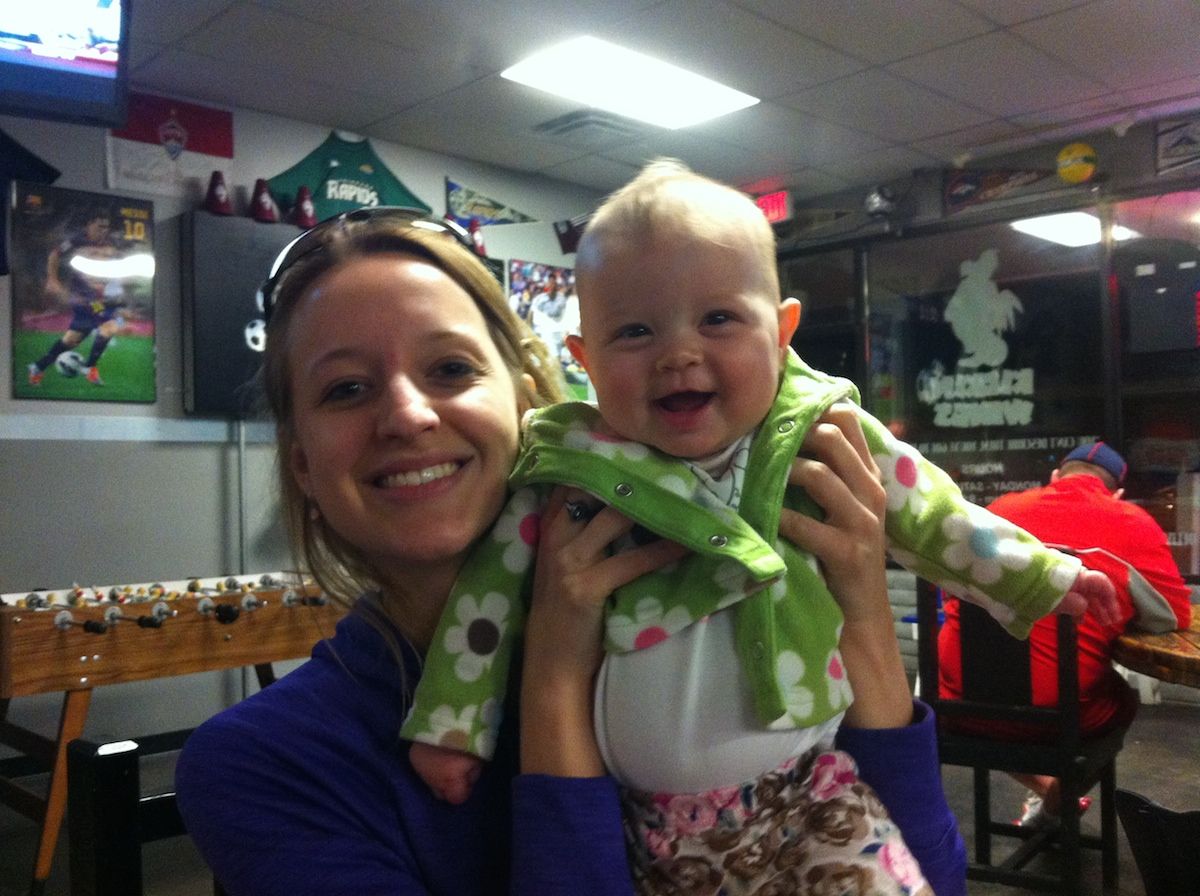 Shoulder rides on Dad. Somehow he always seems to be more bald afterwards.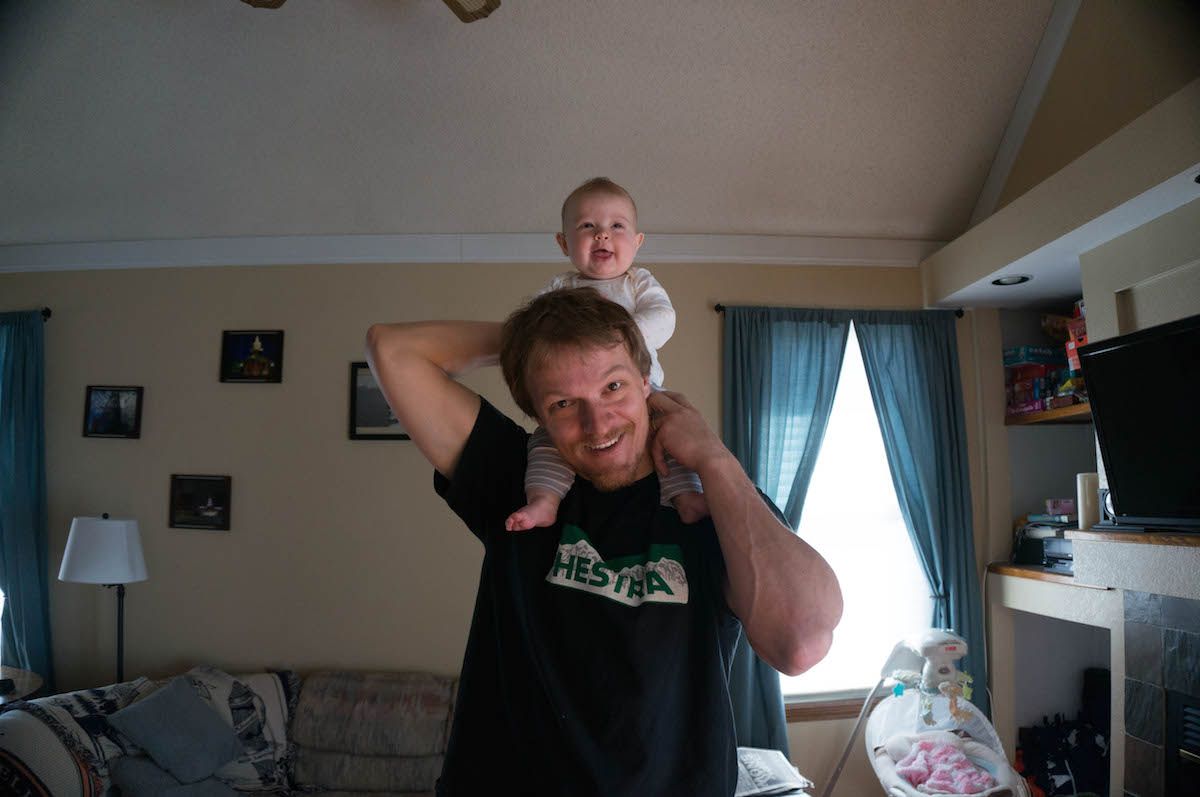 Sleeping in the swing is the best when you're a baby and are feeling sick.
So darn cute.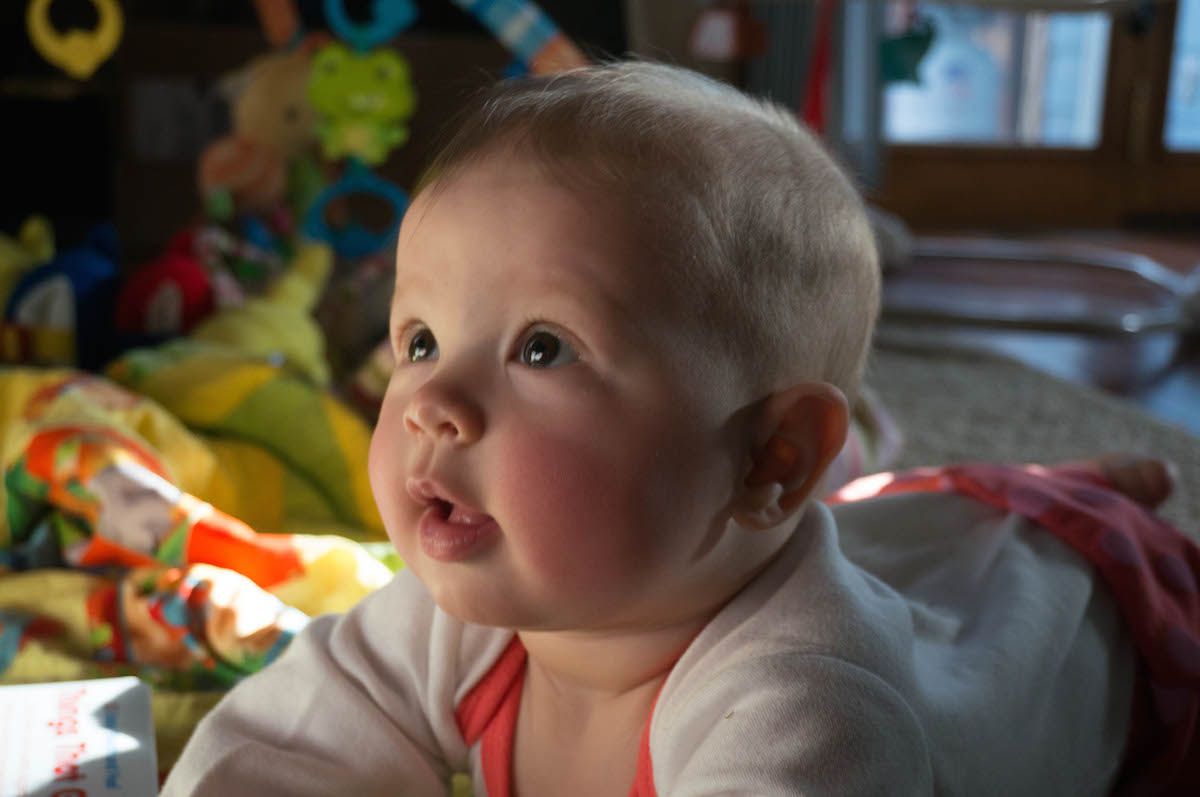 Marilyn's first outdoor, solid food, dinner.
Testing out Daddy's skis.
Brunch outside with Mommy in her pajamas.
Marilyn likes to relax in the hammock.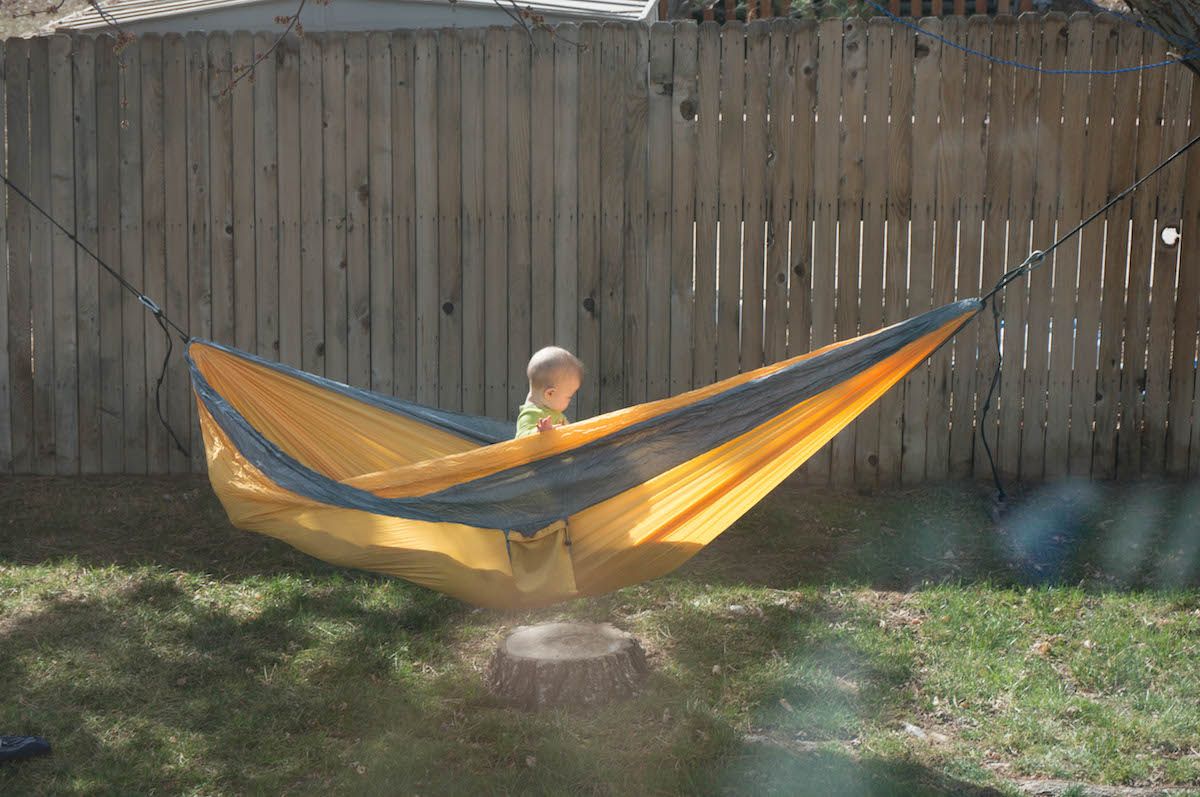 In NJ again with Auntie Julie.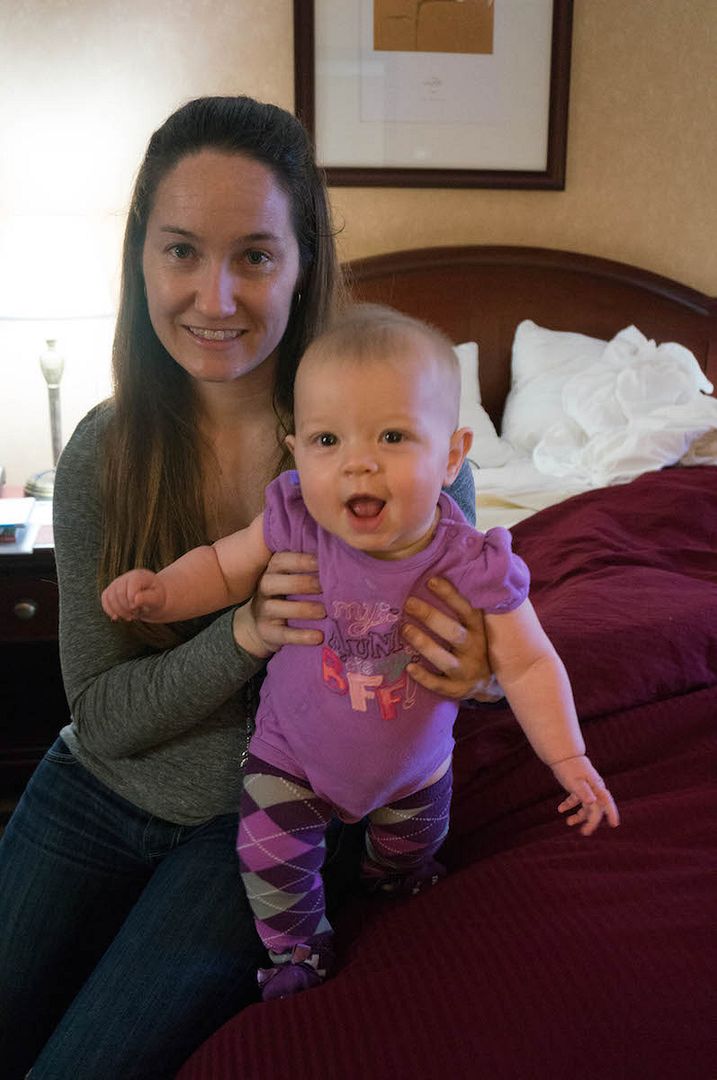 Being held by Fitz.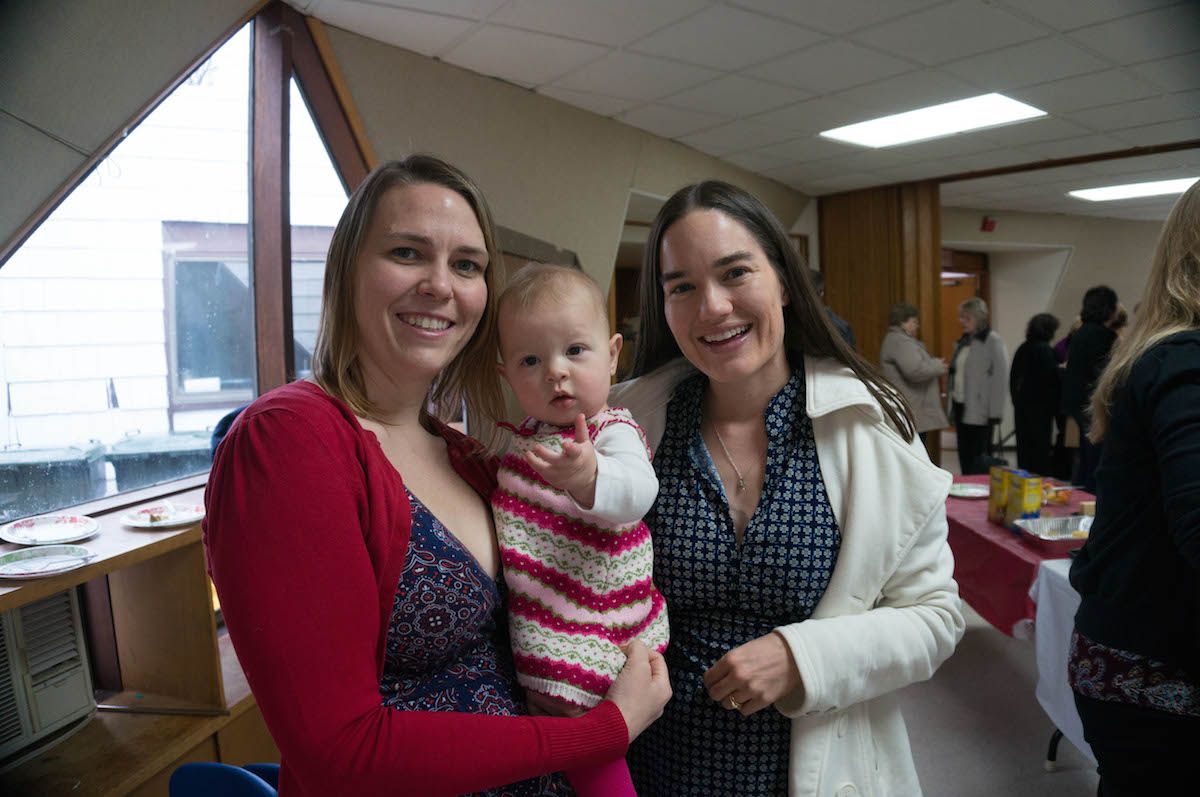 With friends and family getting ready to celebrate her cousin Lucia's baptism.
"In the name of the Father..."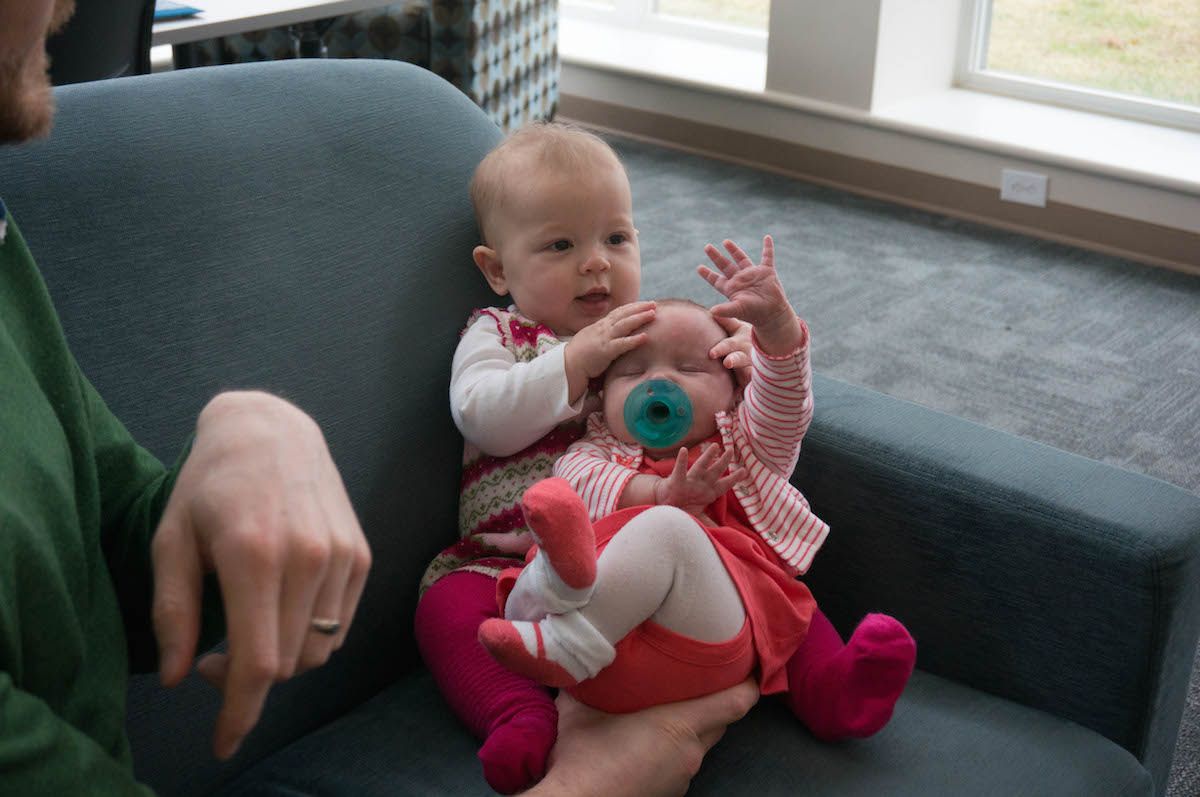 So serious.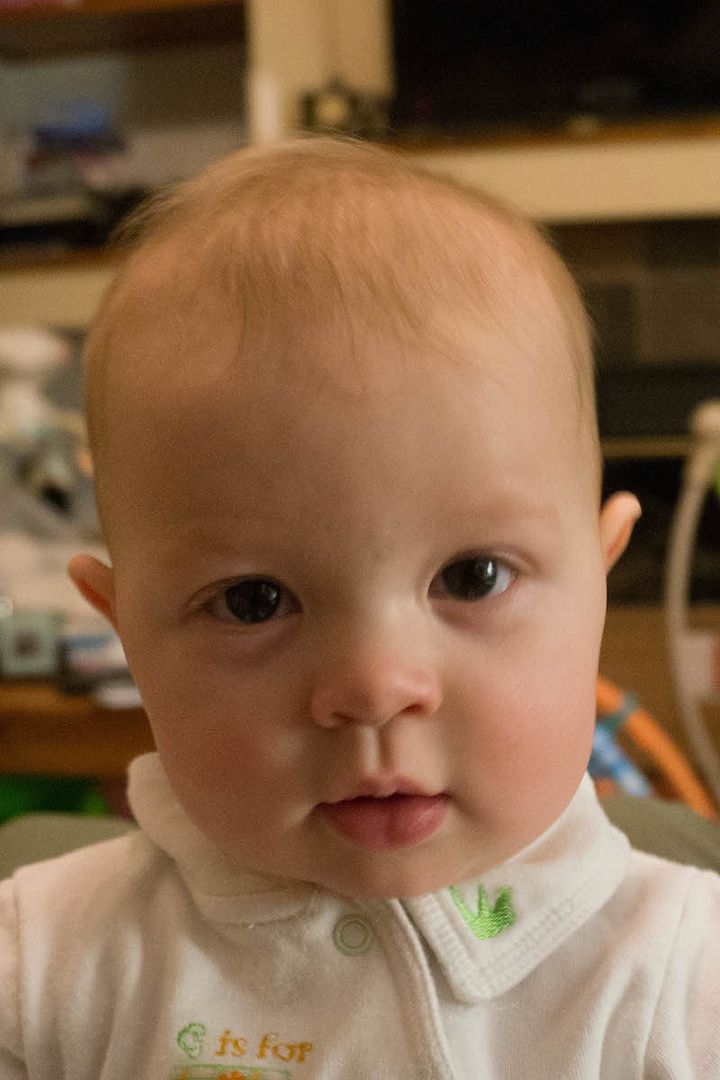 Marilyn spent plenty of time with Tom and his beard, so his shenanigans don't even phase her anymore.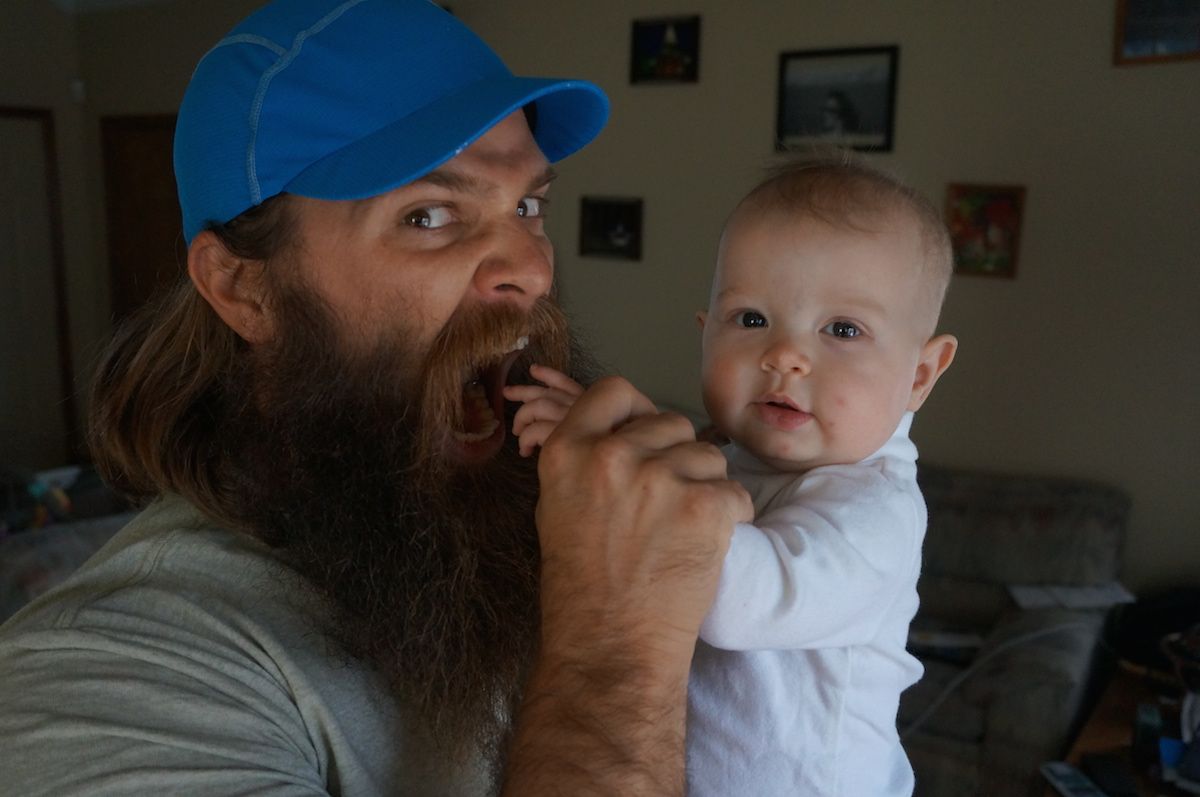 Marilyn stopped by Mommy's class room to help teach the high schoolers some math.