Like or Share this post.
Being in the mountains and wild places is in my blood. For generations my family has been living, adventuring and loving the natural splendors of our world. That love was largely passed down to me by my grandfather, Francis. My grandfather grew up in the Alps before and during WWII. He found freedom, peace, safety (literally) and mental clarity amongst the range's high peaks and deep valleys. While climbing in the Dolomites, in the newly liberated Italy, he met my grandmother - both of them war refugees from their home countries. Later, while standing on the summit of Mont Blanc my
grandfather decided to marry my grandmother (and picked edelweiss for her on the way down). They have travelled and climbed through many of the great mountain ranges of the world, sometimes together, sometime separately but always with a love for the mountains and one another in their hearts.
Photos of my grandfather atop Mont Blanc (where he decided to propose to my grandmother) and some of the gear that he used.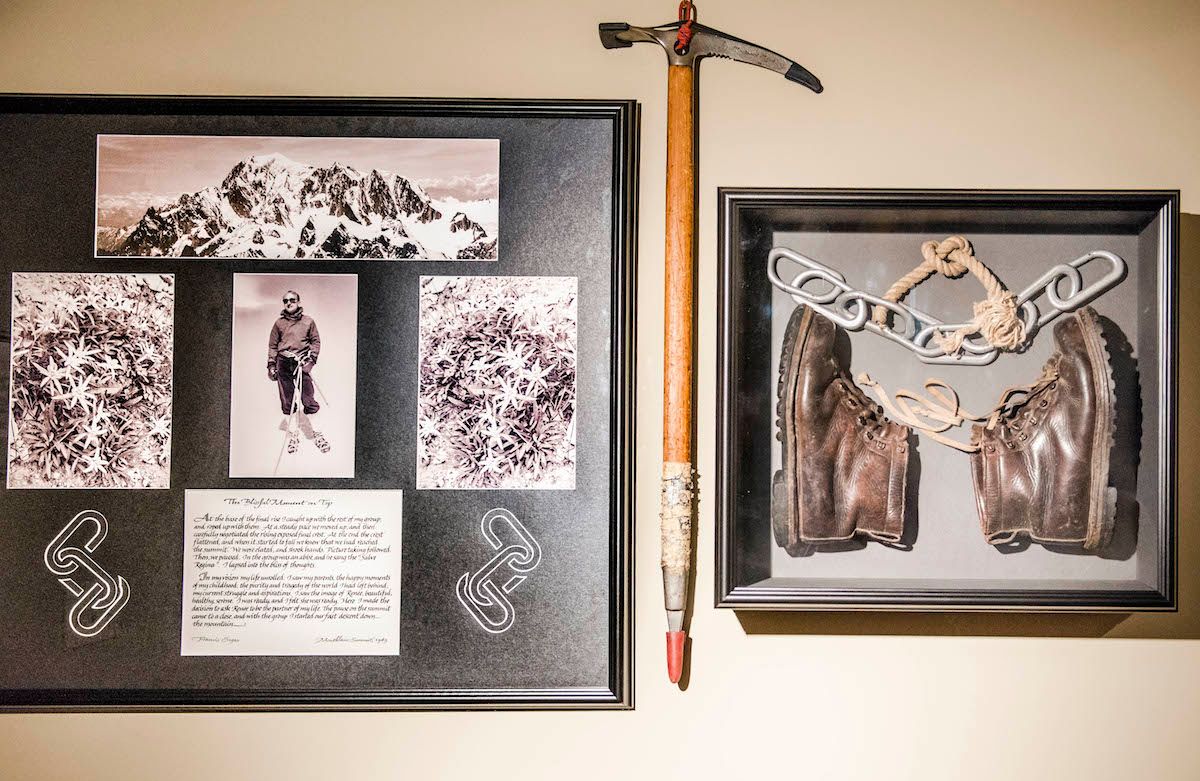 My great grandparents in a snowcave while on an overnight skiing expedition in Austria.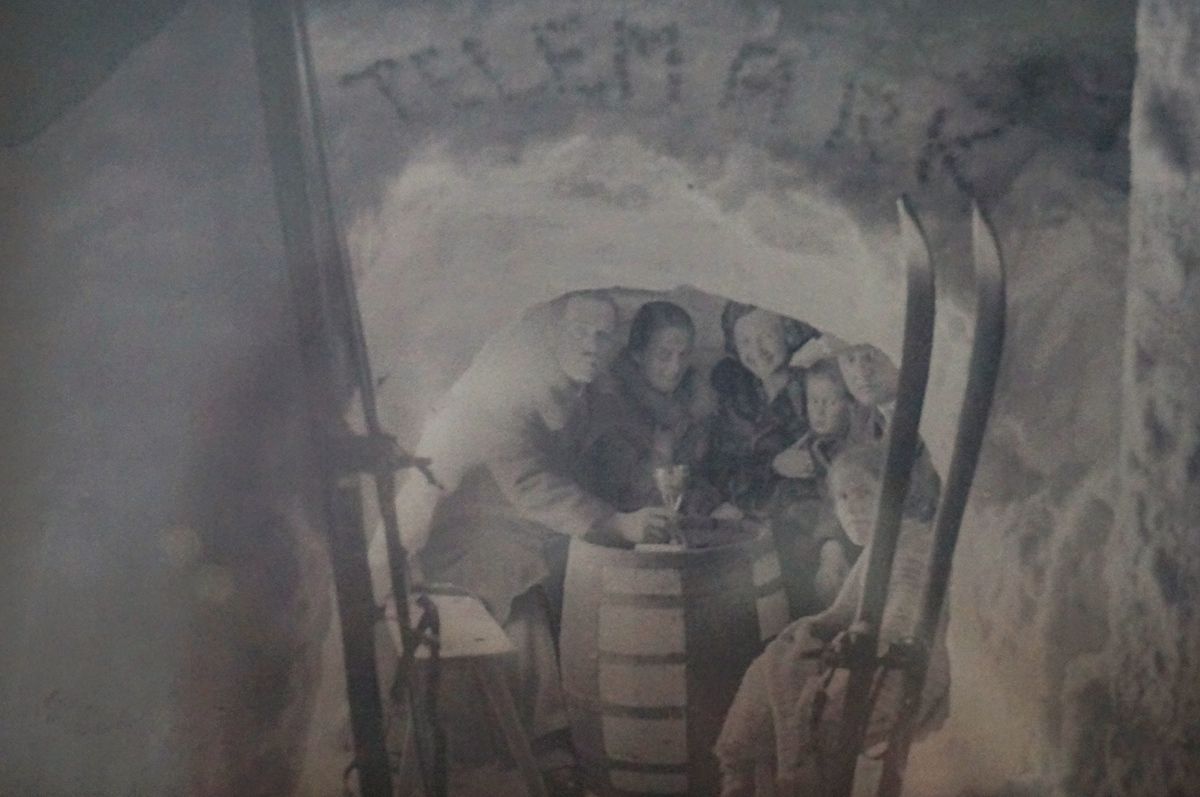 While growing up my grandfather would tell me all kinds stories of adventures and being in the mountains. He would show me pictures from his times in Tibet, Africa, the Alps, the Altai, the Canadian Rockies, Mongolia and innumerable other places. His stories instilled a sense of awe and wonder in me as a very young child. One thing that particularly struck a chord with me was when he'd talk about the
Seven Summits
. The idea of the tallest peak on each of the seven continents immediately grabbed my imagination and sense of wonder. When writing my first "Life Goals" list as a 7 year old at a Cub Scout meeting I wrote, "Climb one of the seven summits."
Fast-forward more than 20 years and I am now a husband and father. I have not yet climbed one of the seven summits but I spend a great deal of time living, working and adventuring in the mountains. Skiing has become, by far, my preferred method of travel. I am doing my best to pass on the love of being in the mountains and wild places that my grandfather passed on to me and I especially want to pass it on to my 5-month-old daughter. I hope for her to have a sense of appreciation for her heritage and I want to pass on a legacy that she can be proud of, much like my grandfather did for me.
My daughter and I getting an early start to her mountain adventures.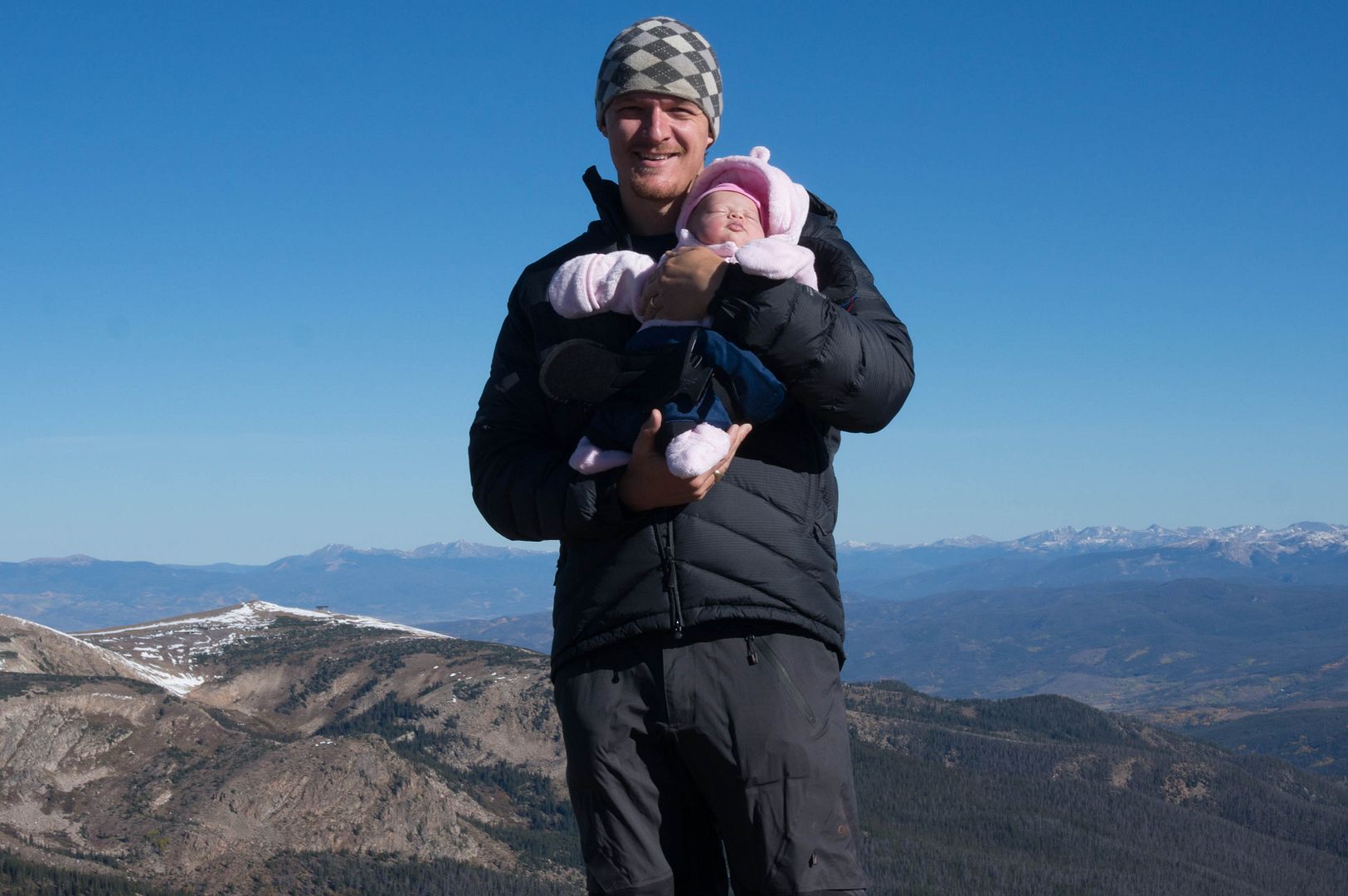 Last year the opportunity to climb and ski Denali arose when a close friend and mountain guide, Josh Smith called me about our plan to ski the Grand Teton. He had just been injured and had to cancel on our plans. Instead of re-scheduling a time to ski the Grand Teton we decided that it was now-or-never to plan a trip to ski Denali together. Since then the planning and training has started.
Climbing and skiing Denali would be a perfect way to carry on my family tradition and pass down a legacy that my daughter and entire family can be proud of.