Like or Share this post.
NOTE: Final videos will be created AFTER I finish this trip. Enjoy the previews but there is better stuff coming!
Wednesday, May 25th to Wednesday, June 1st, 2011
- After getting great weather on Rainier, a week long low pressure system rolled into the PNW and kept me off of the high peaks. Normally, in Colorado, I would be in the mountains skiing during storms. However, on the high peaks of the PNW it is much more important to have clear visibility due to glacier travel and the need to avoid crevasses or other hazards. I went up to check out conditions a few times, but ended up getting turned around. I spent part of this week catching up with my friend and mentor, Greg Hamann. Although I wasn't skiing, it was certainly time very well spent!
Clouds, rain and snow hanging above a lake at 3,500' near Mt Adams.
The moisture brings life and a beauty all its own...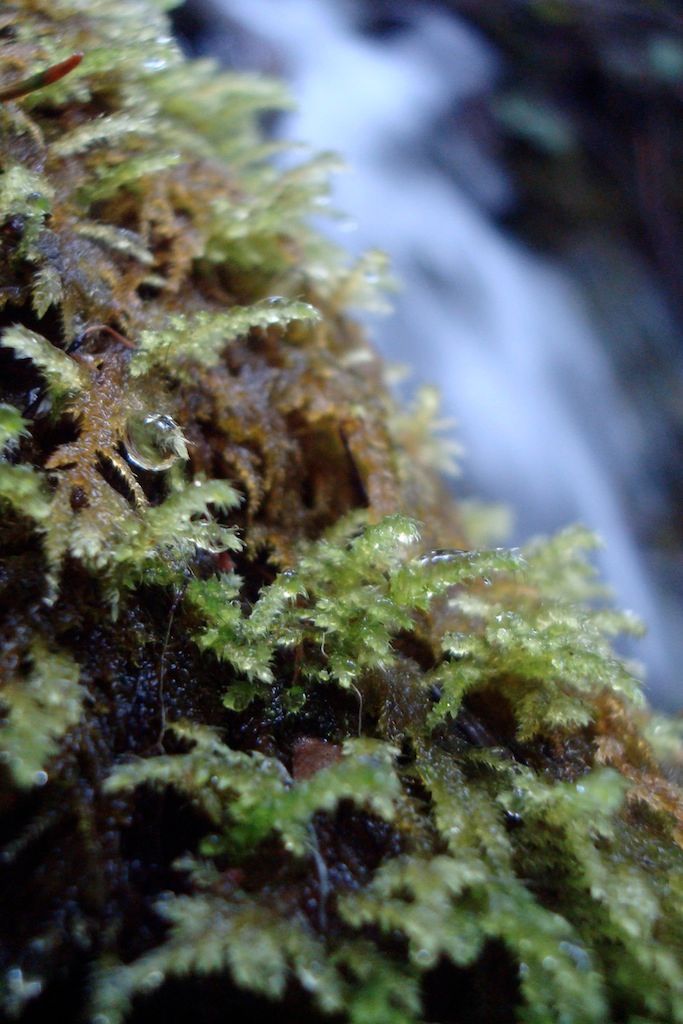 Thursday, June 2nd, 2011 - Although rain and snow were still falling on the high peaks and the western slope of the Cascades, the eastern slope got a window of clear weather. Josh Smith and I decided to use this opportunity to go to Leavenworth and climb a classic Washington route - Outer Space. Outer Space consists of 7 pitches on a large rock fin. It kicked my butt. Although I didn't fall, I was certainly pushed to my rock climbing limit, which is fairly small (especially when compared to my skiing limit).
A view from the trail head.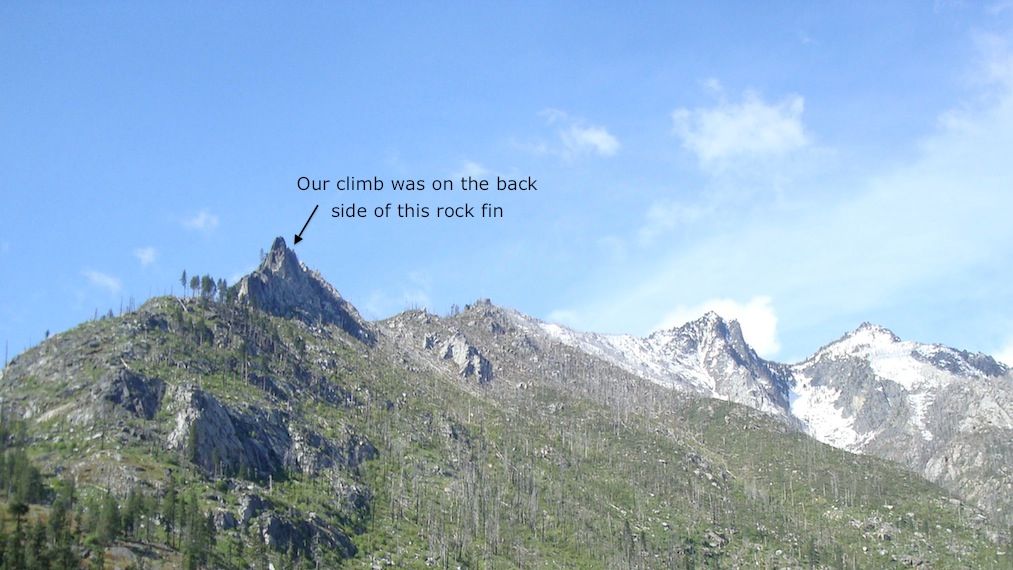 Looking at the route (it is on the lookers left of the rock wall).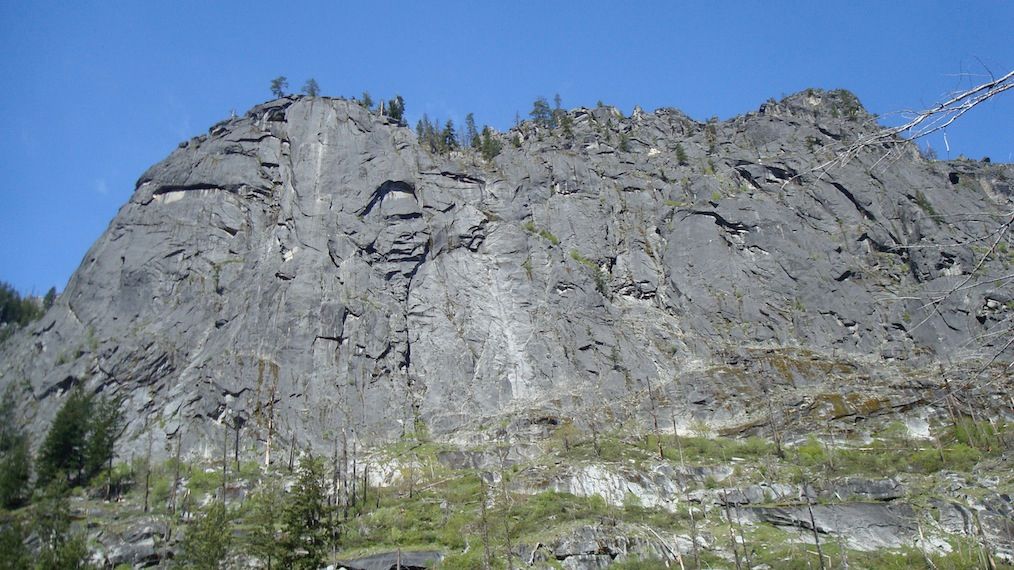 While navigating the crux of the climb, about 400' above of the ground, I was more scared than I have been in years. With a nearly exhausted grip, I had to make a traverse to the right. If I fell I would be about 5'-10' below the crack we traversing on with no way to get back to it because it was slightly overhung below the crack. I'm also unsure if the rope would have been long enough to lower me to a point where I could start climbing again. It was crucial for me to make the move without falling, and with a little prayer and all of my determination I barely eeked it out.
Josh lead the entire climb and did a fantastic job. He made it look easy!
Done.
Happy to be on top.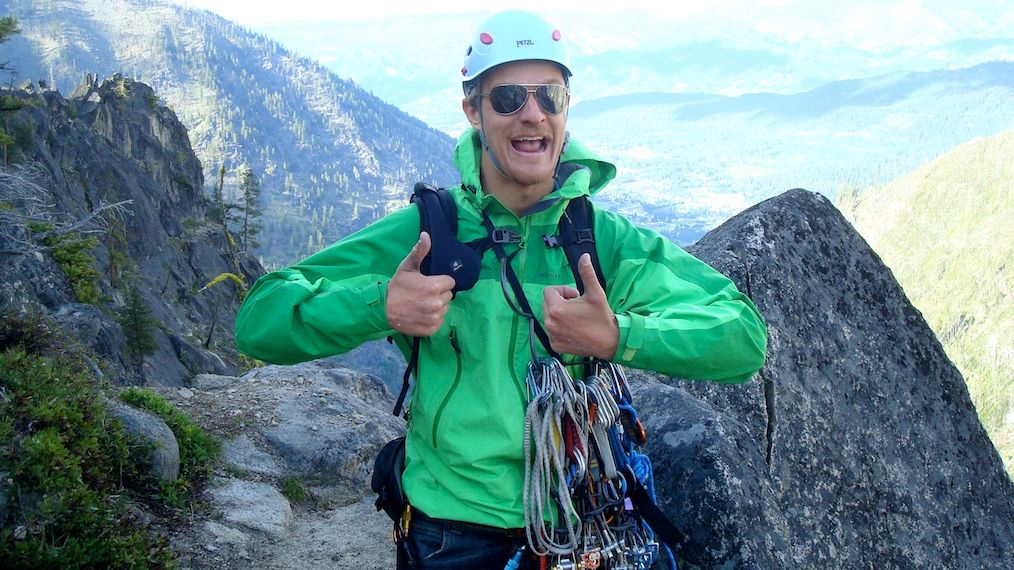 This guy waited for us on the top, then followed us all the way down...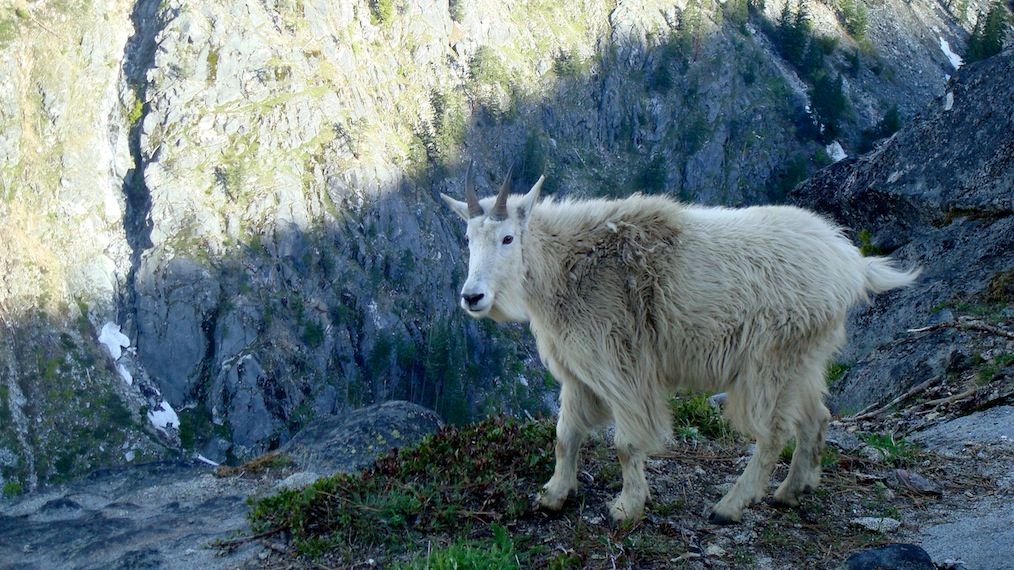 ...and I mean all the way down.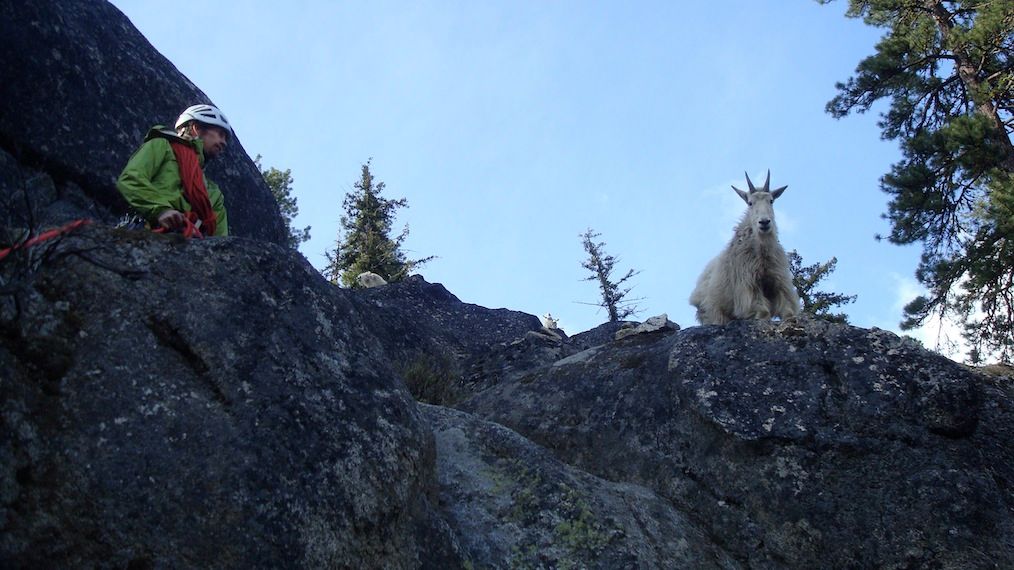 We finished just in time to not need our headlamps.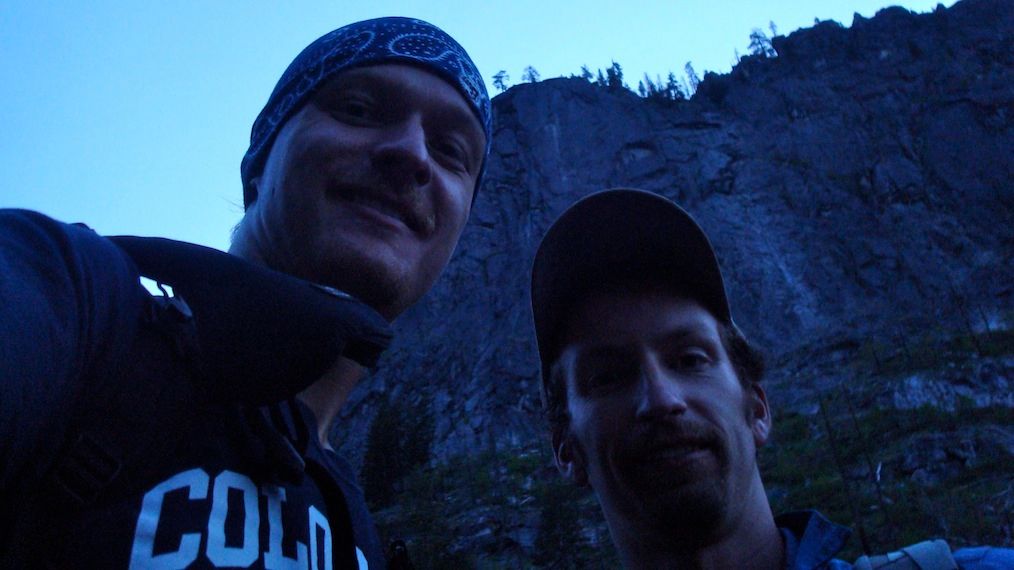 Saturday, June 4th, 2011 - Two Snoqualmie Pass locals - Adam Gorski and Rob Peters - were gracious enough to take me on a tour of their local area. It was great to see some of the mountains close to Seattle and I was amazed at how rugged the peaks got in such a short distance!
Adam with Chair Peak in the background.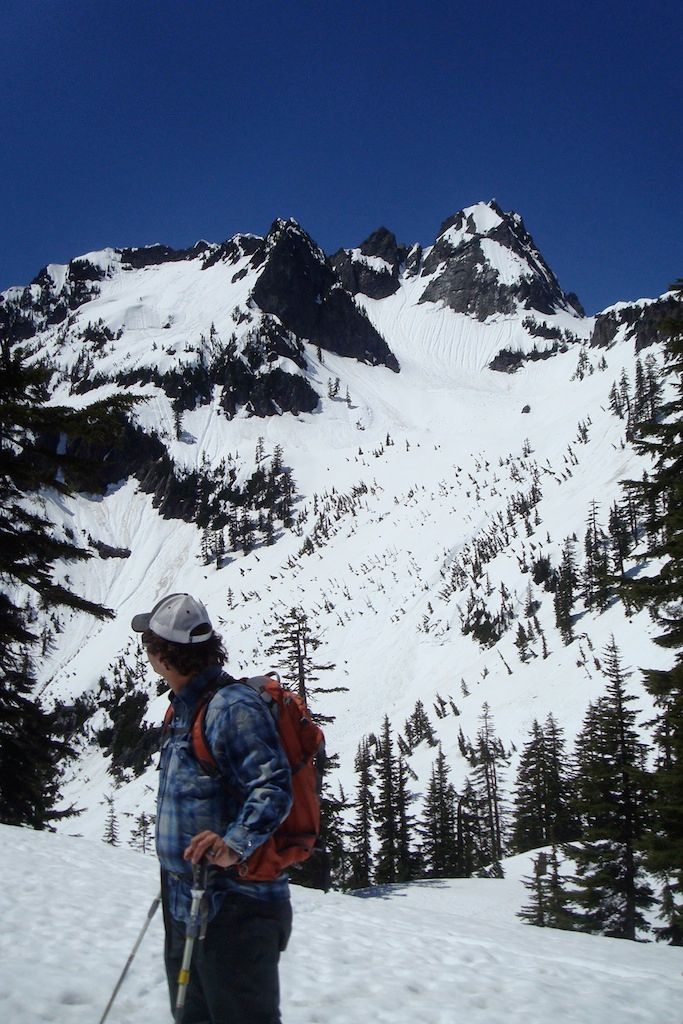 Sunday, June 5th, 2011 - After a great day on Snoqualmie Pass and a quick check of the weather, it looked like a good opportunity to ski something higher. After some discussion Adam decided to join me for a ski of Mount St. Helens.
We left Seattle at 4:00 AM and were at the Marble Mount Sno Park trailhead 4.5 hours later. We ascended the
Worm Holes
route and then had a blast skiing down the 5,600' vertical. It was truly a relaxing day and spending it with Adam allowed us to have great conversation and really get to know each other.
A nice and easy approach.
We took turns breaking trail, and we were able to skin the entire way to the top.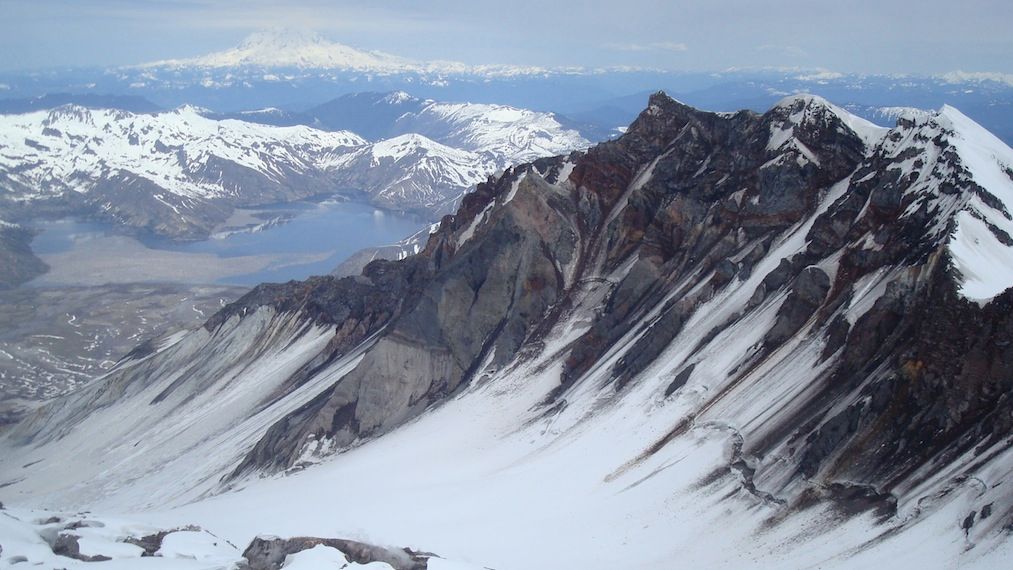 Dropping in from the top.
See the little dot on the ridge?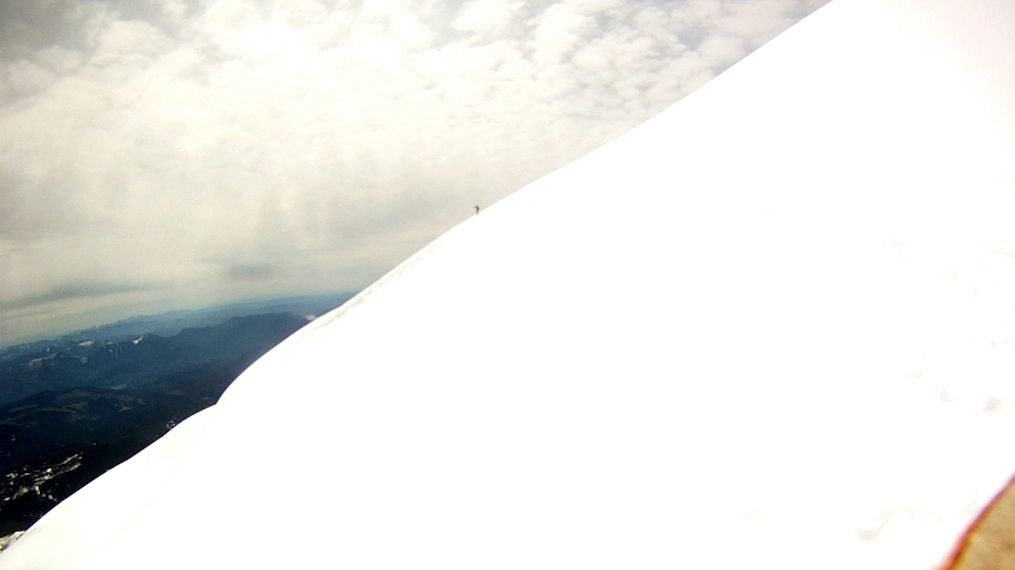 Adam schralpin' near the summit.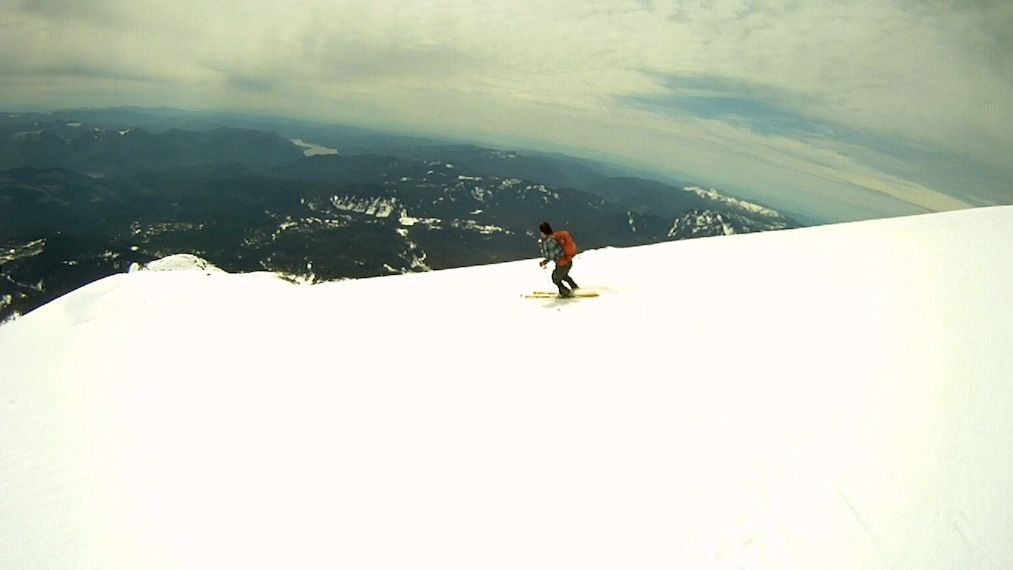 It was far from being intense, but it was a whole lot of fun!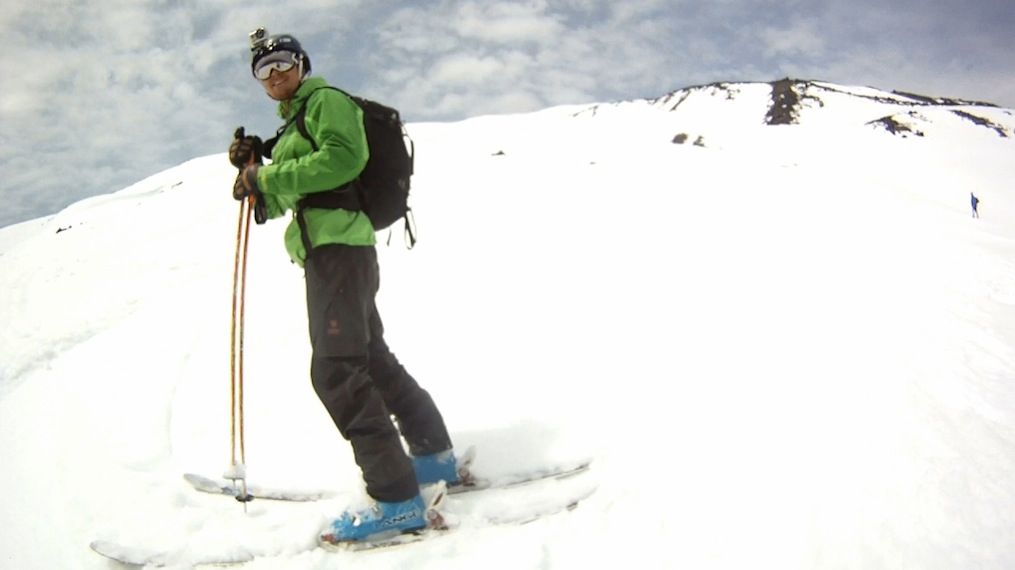 Almost back to the trees.
A gear explosion back at the car.
Good times were had! Now I'm hoping that the weather opens up a few more times so I can get some of my other objectives done!
Beta: