Like or Share this post.
I spent a few days elk hunting with friends again this year. I don't have a tag or a gun, but I go along to help track and haul out an elk if we get one. This year, we went back to the same area that we went to last year. I was a bit skeptical because I had been up there several times over the summer and seen no elk and very little signs of them, but we all gave it a whirl anyway. Although we didn't get any elk, the trip was still a success. Being in the mountains and getting to see things that few others do is always a good time.
It should also be noted that we do not hunt in a lazy-man style. We backpack several miles into designated Wilderness terrain to set up base camp, then we hike and bushwhack everywhere we can in search of the elusive beasts. Then, if when we're lucky enough to get one, we field dress it, quarter it, and hike it out to the trail head on our backs. Not for the faint of heart or weak of back.
This time of year (post-rut and in transition between wintering and summering grounds) elk are much more sedate and do not spend much time in valley bottoms. So even though you can see thousands of them in the spring and summer right out of your car window, this time of year is a completely different story.
Getting close to the trail head.
A little more than a mile in and the fun really starts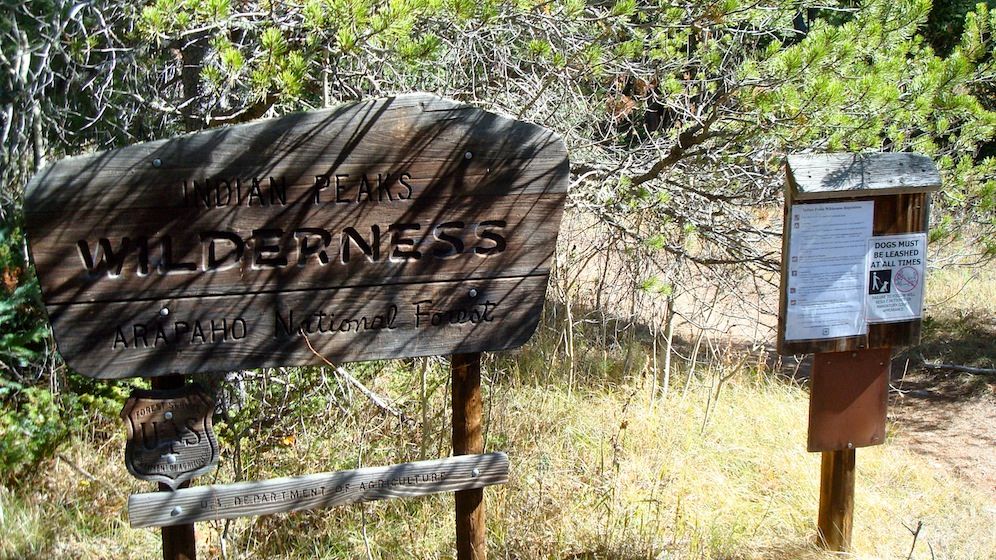 Base camp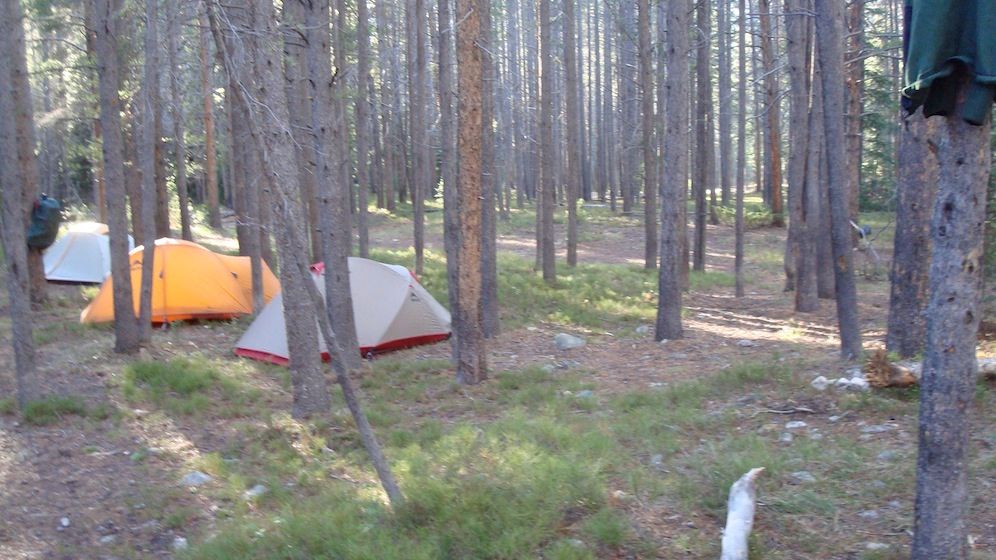 That's right...I was coerced into lugging a friggin' guitar up into the mountains. It was fun though.
Got to spot this guy...too bad we didn't have a moose tag!
Look at that beard!
We ate well.
After starting a climb pre-dawn, the reward was first light on the alpine peaks.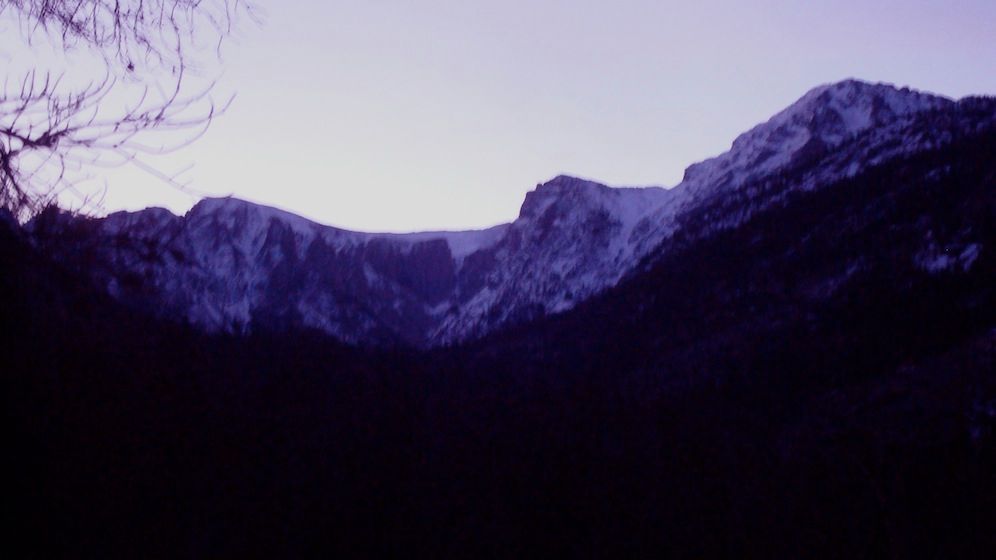 Then the whole valley came into view.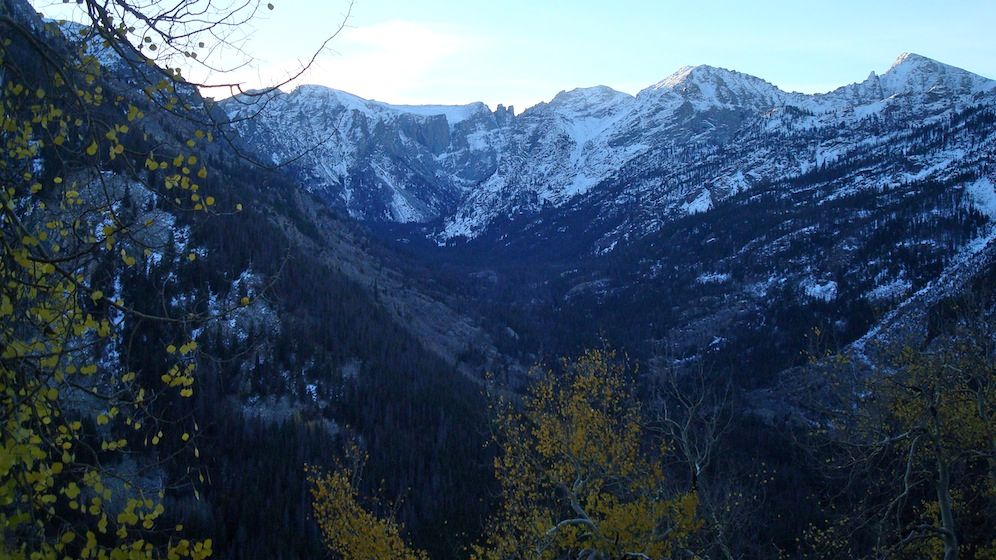 Scoping the valley.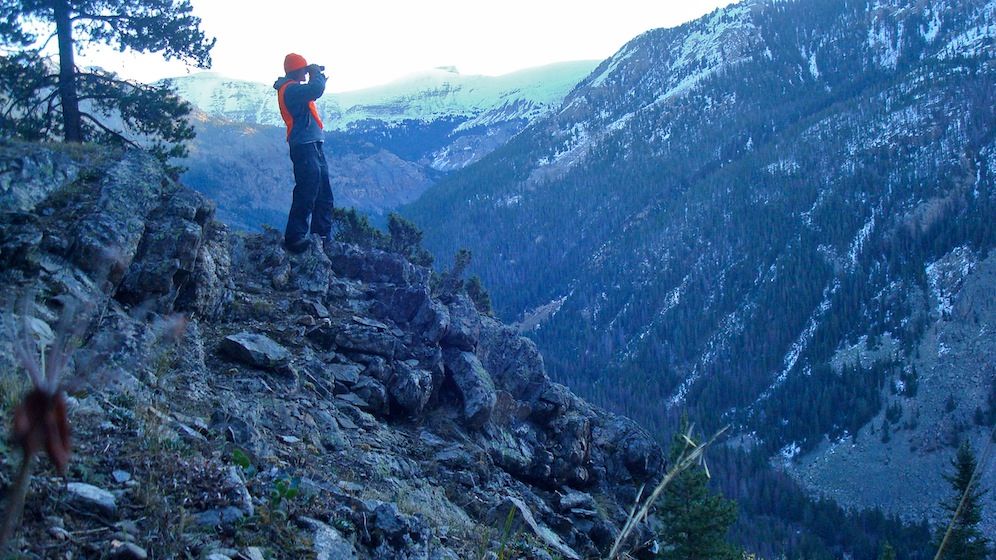 Felix and I making our way up some nasty terrain.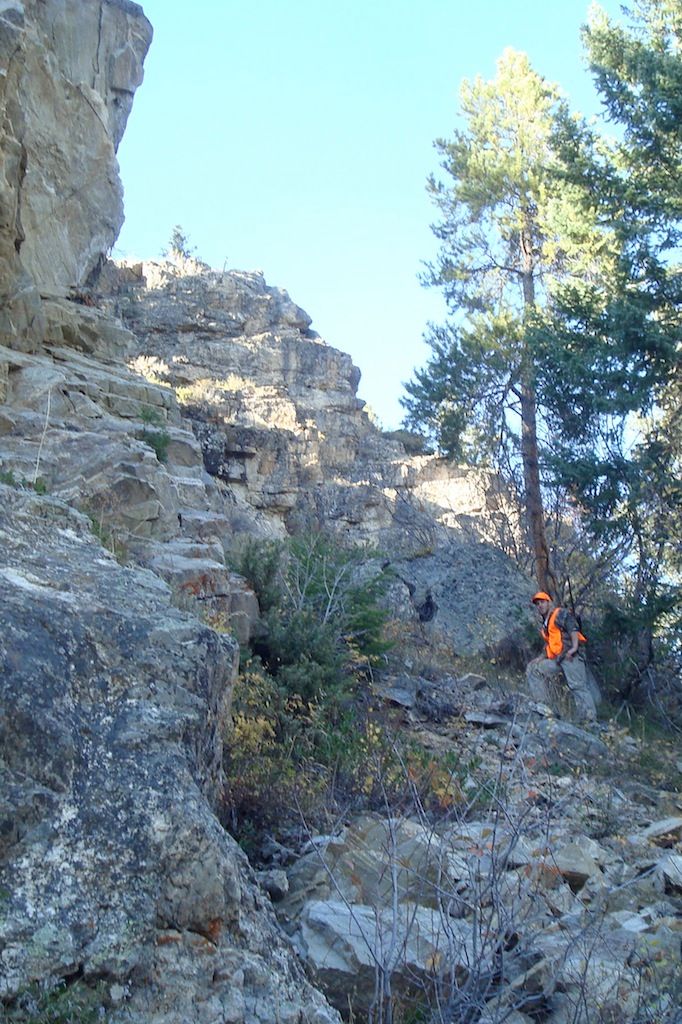 The moon rising over Parker, Felix and I after a long scouting mission.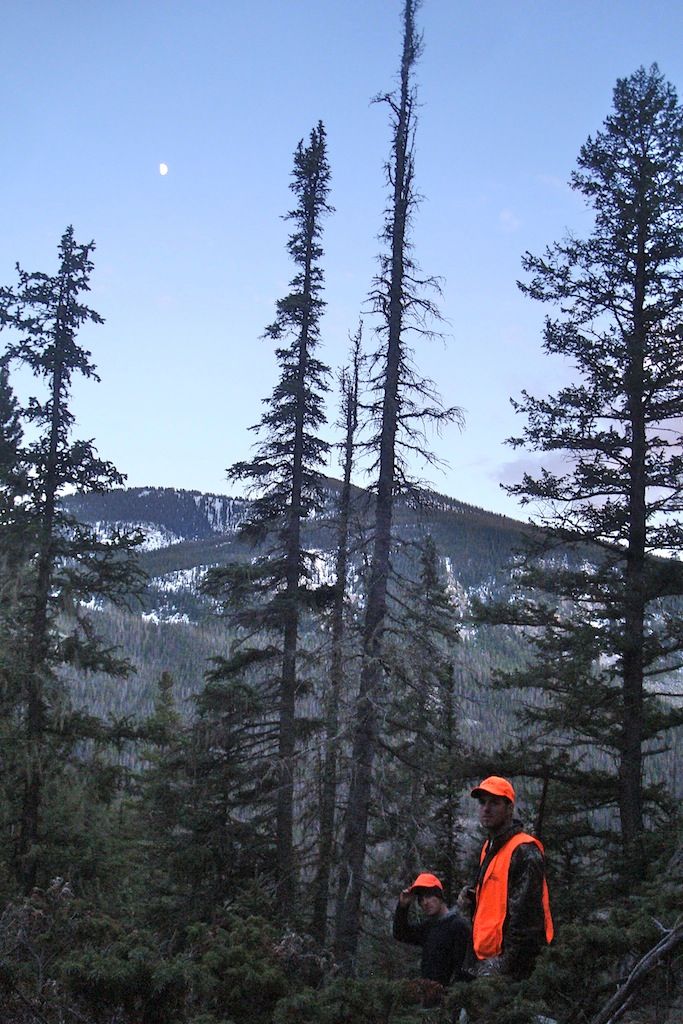 The terrain was burly, but really dang cool.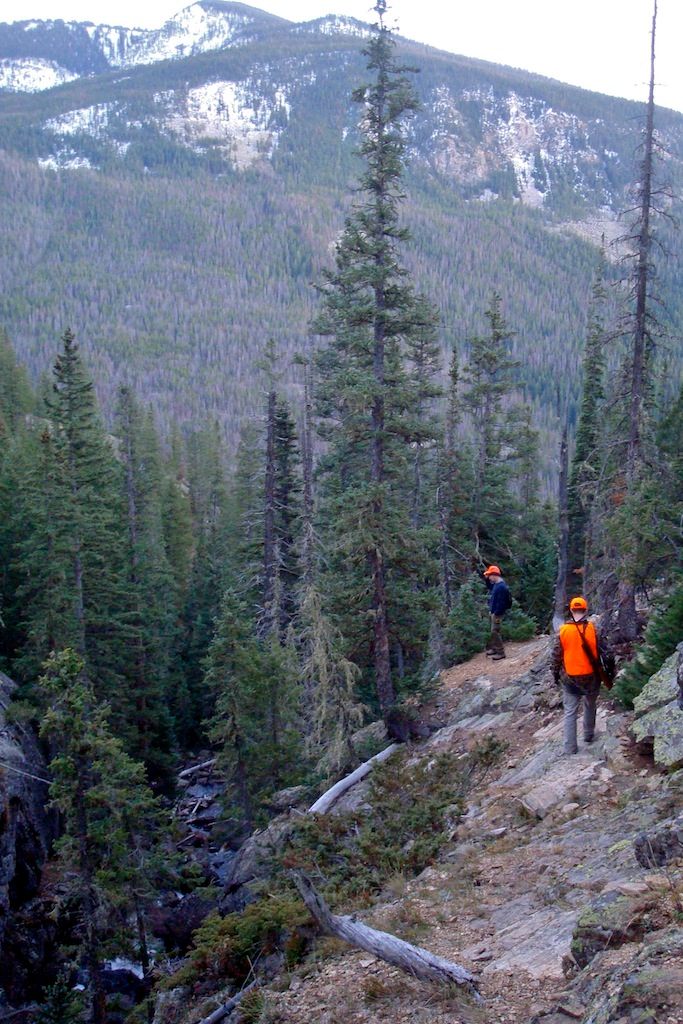 A happy camper.