Like or Share this post.
On March 29th, at 12:09 am, Kelly and I welcomed Marjorie Jeanne Bettner into the world. Life has been especially busy since then. Having two daughters (one a newborn and the other 1.5 years old) is quite a handful. So, the ability to take and share pictures has not been as easy as with Marilyn, but we've done our best and captured some images that we'll cherish forever.
Happy one-month to my sweet little baby girl!
Marji was born very healthy and the delivery was much faster/easier than Marilyn's. Shortly after her birth, however, Kelly had some post-delivery issues that required surgery. It was scary, but it all went well. Mom and baby were happy, healthy and reunited within 2 hours.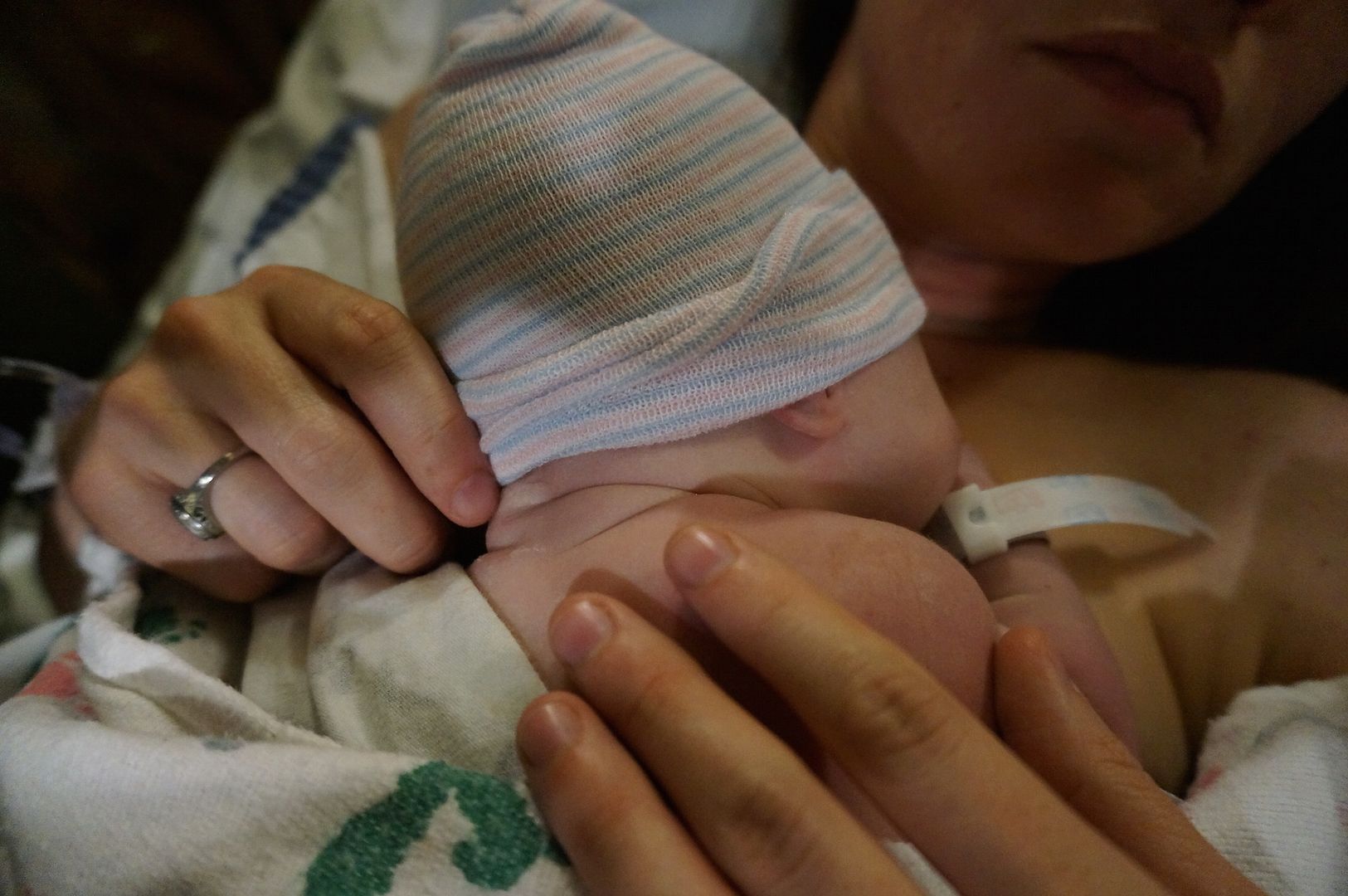 This is the first picture ever taken of Marji.
7 lbs 2.3 ounces and 20.5" long at first weigh-in.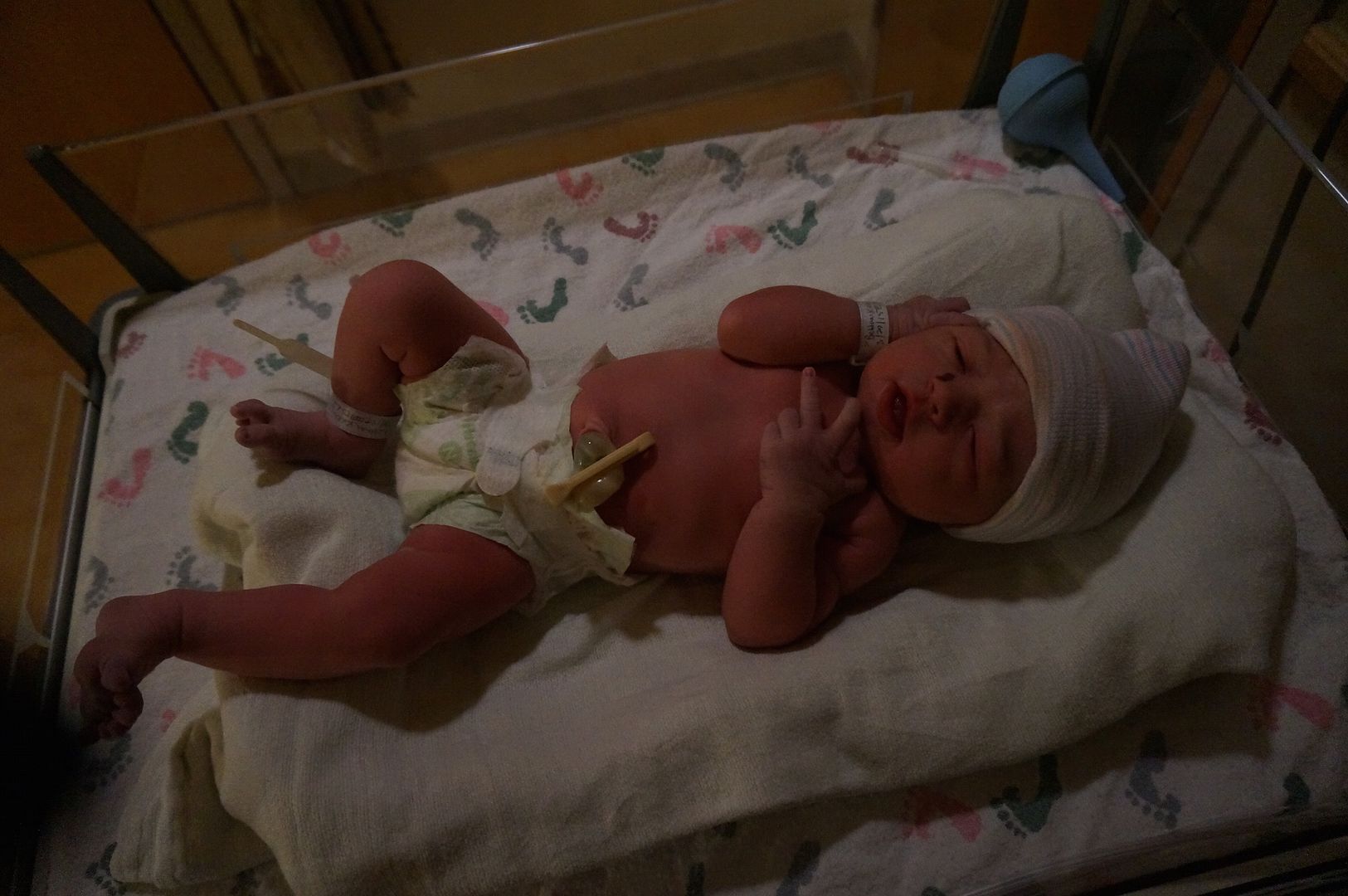 Under the heat lamp waiting for mom to return.
First morning "wake-up".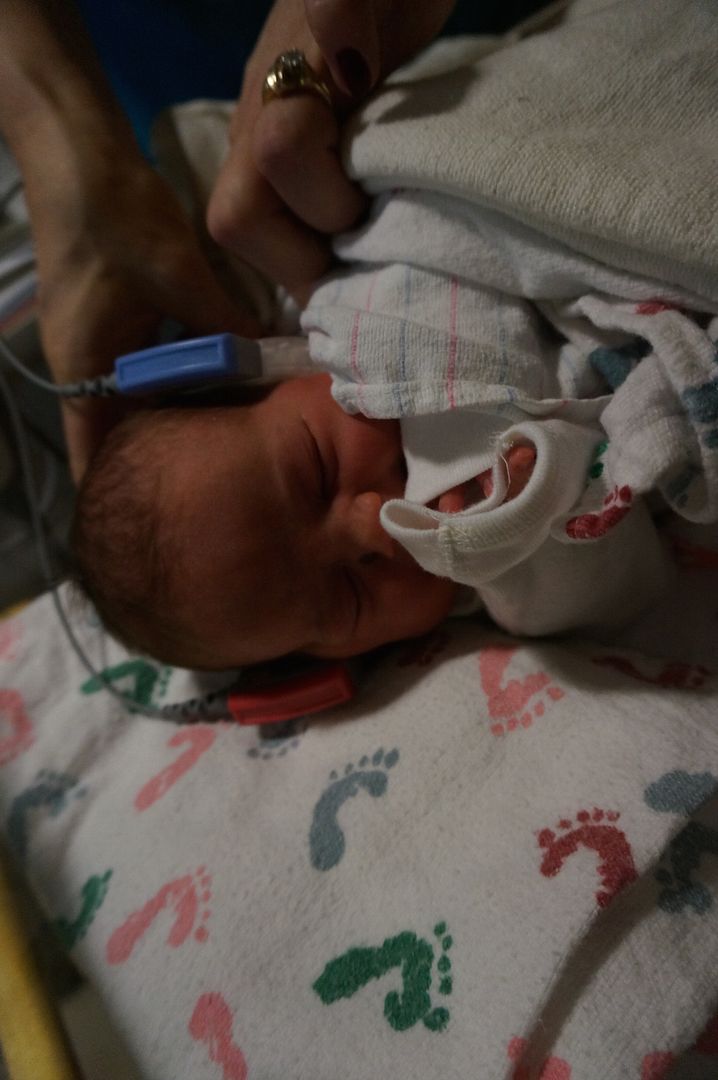 Passing her first exam (hearing test).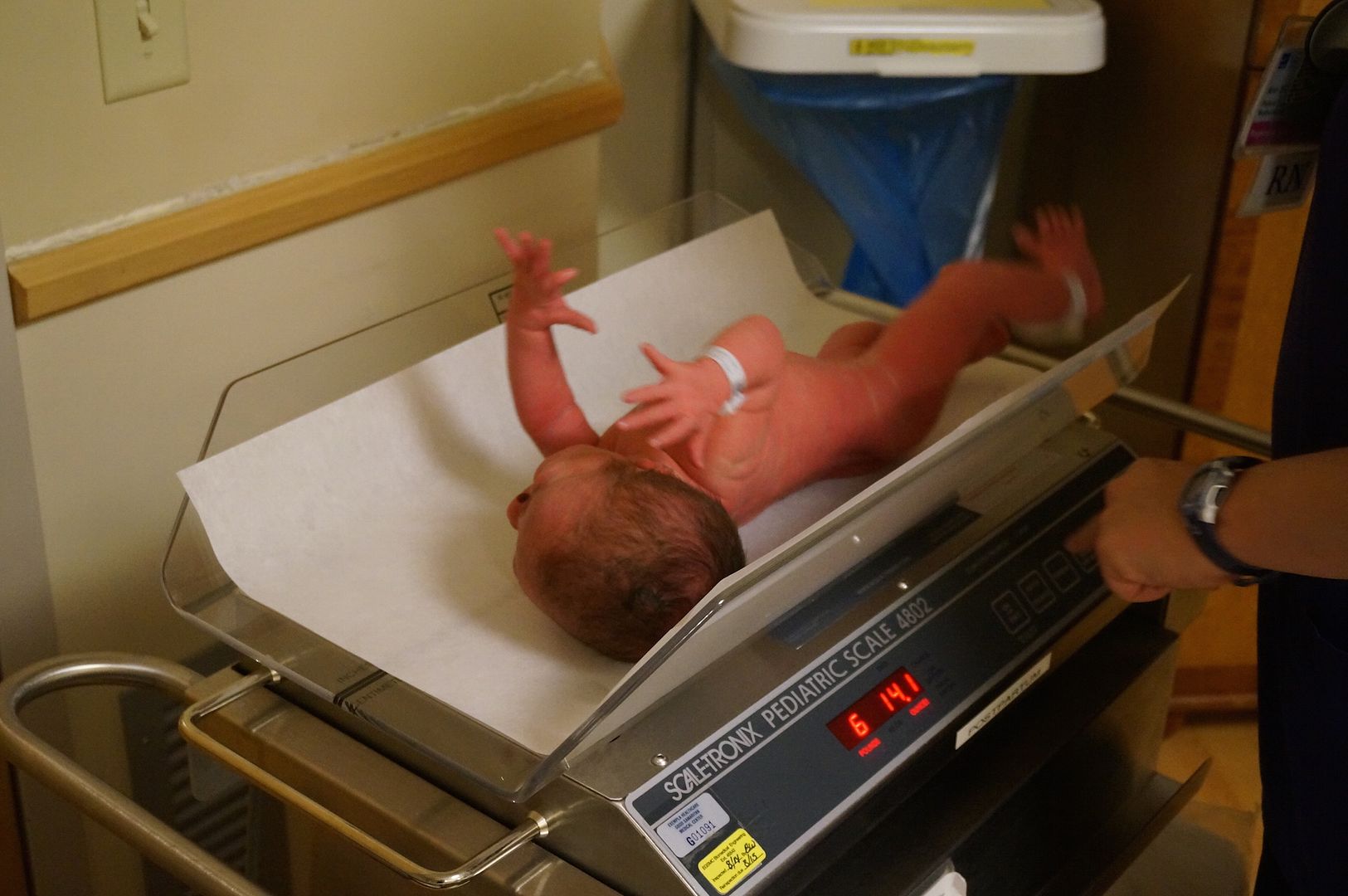 Second weigh-in after less than 24 hours.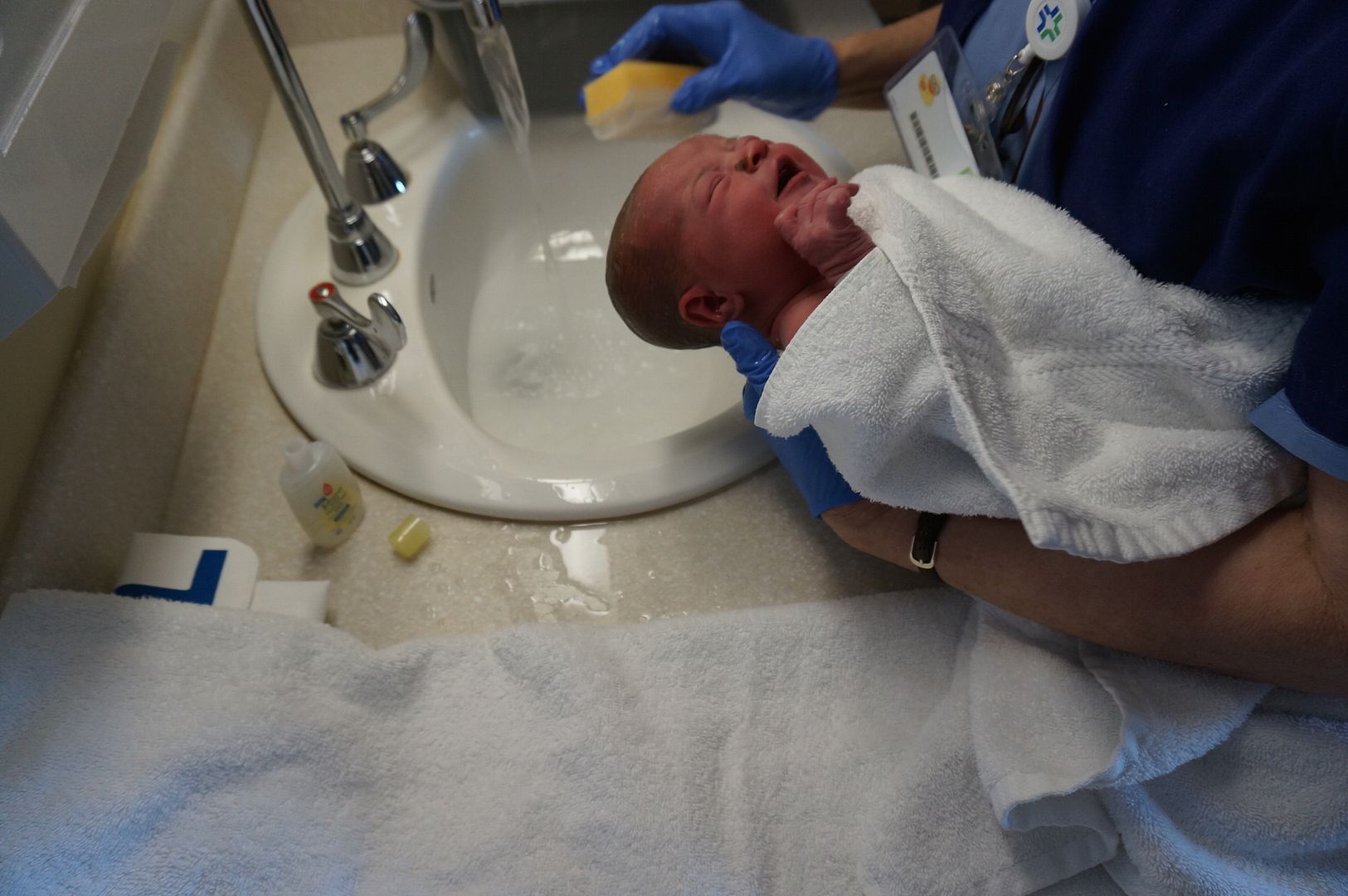 Marji's first bath.
Grandma Raffery was a huge help and watched Marilyn while we were in the hospital. When they came for their visit in the hospital we were all curious to see how Marilyn would react to her sister. It was quite heart warming.
Marilyn meeting Marji for the very first time.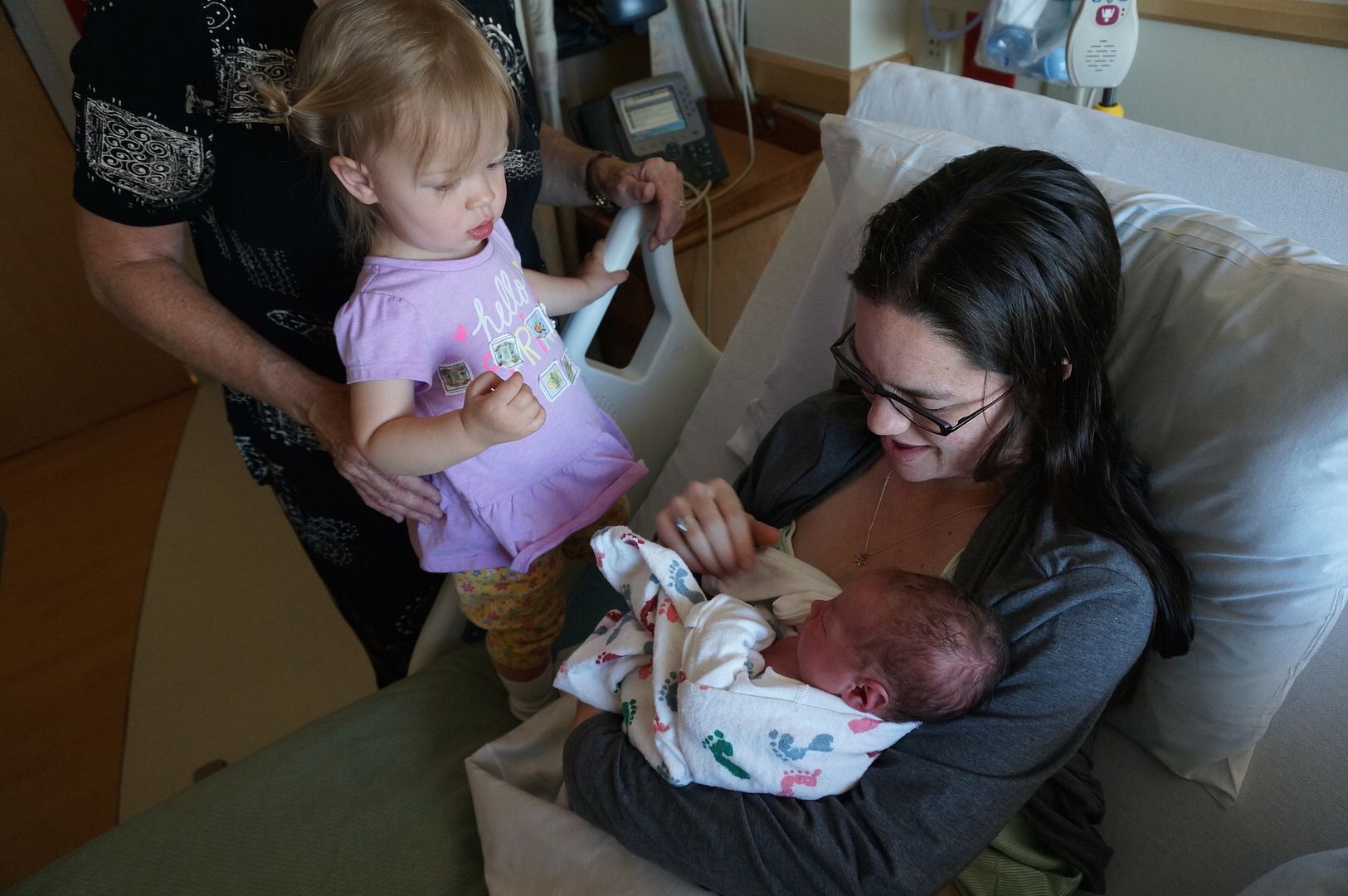 A curious older sister.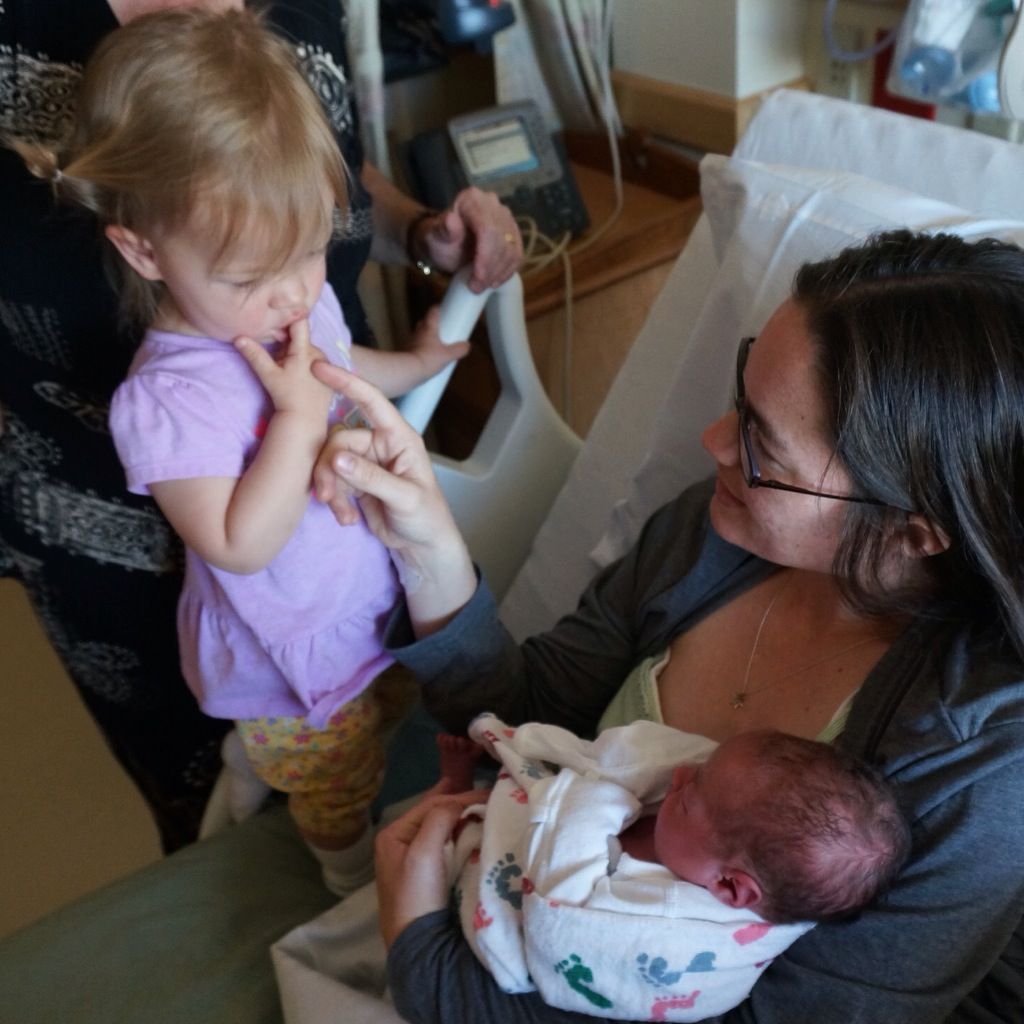 Sister love.
We had a few more visitors and special moments at the hospital before we packed up and went home. I again had the honor of being the first to dress my daughter and get her ready to travel.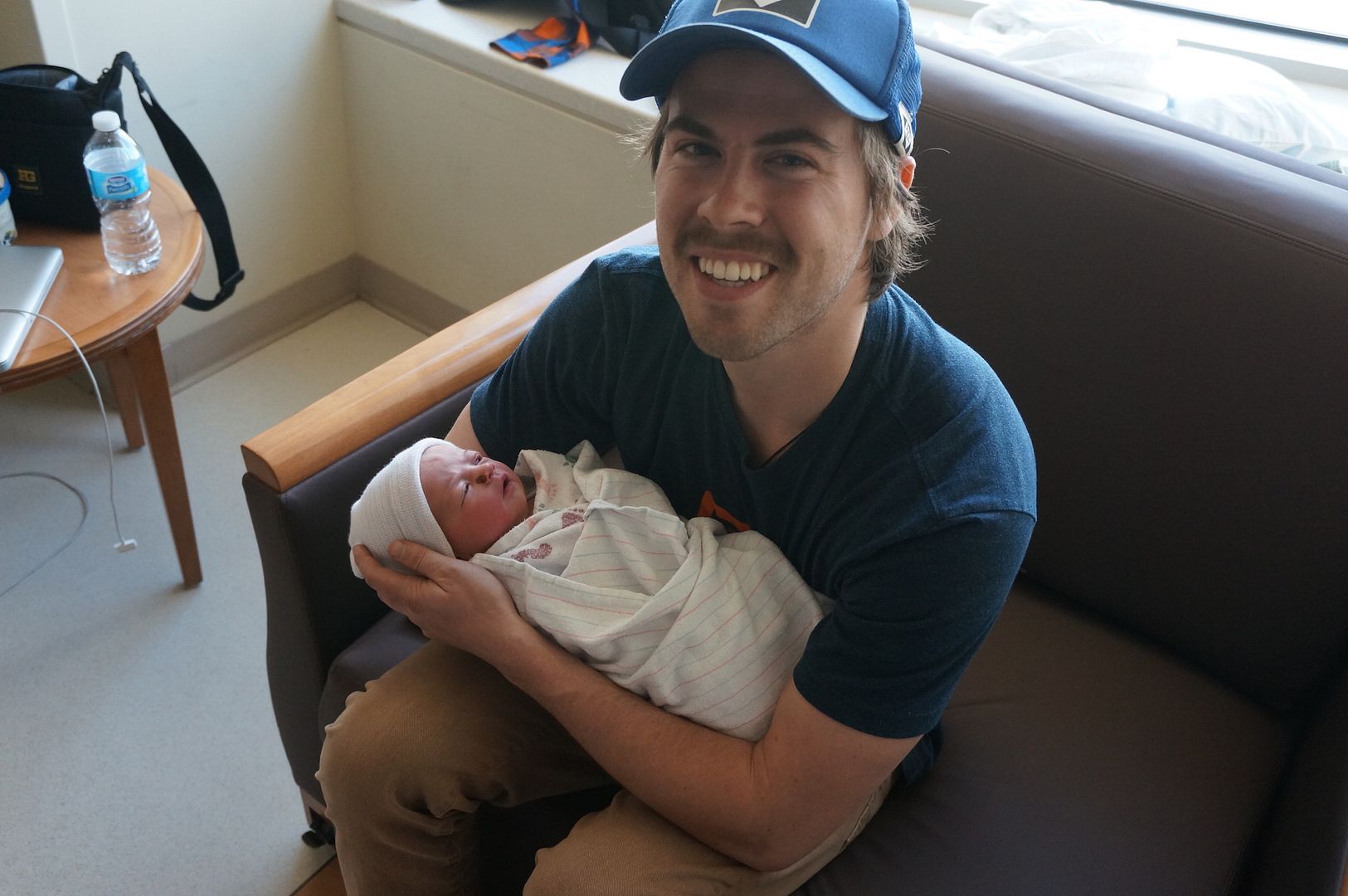 Uncle Norm visit at the hospital.
Family photo that the Warns took during their visit.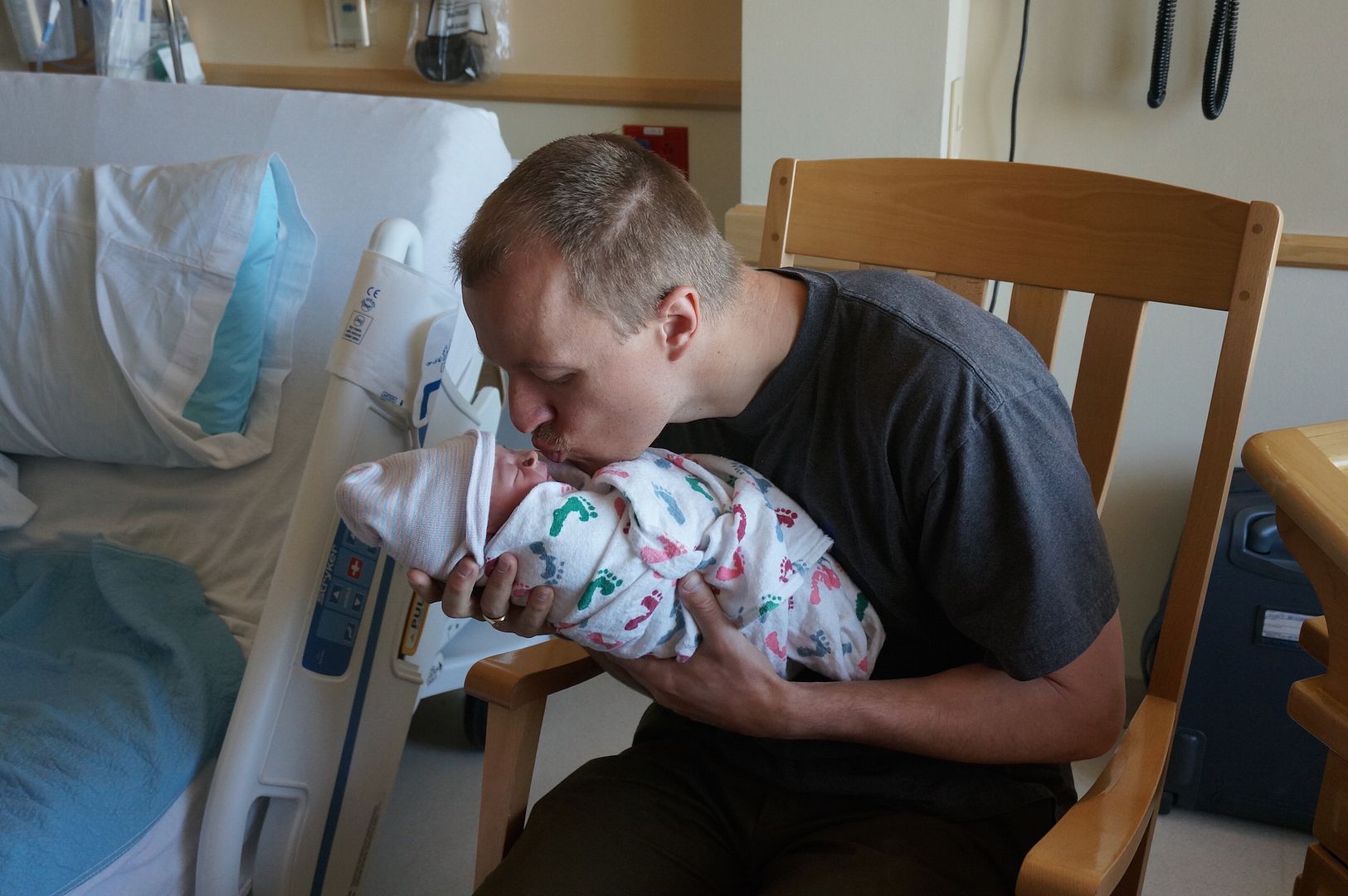 First daddy daughter photoshoot.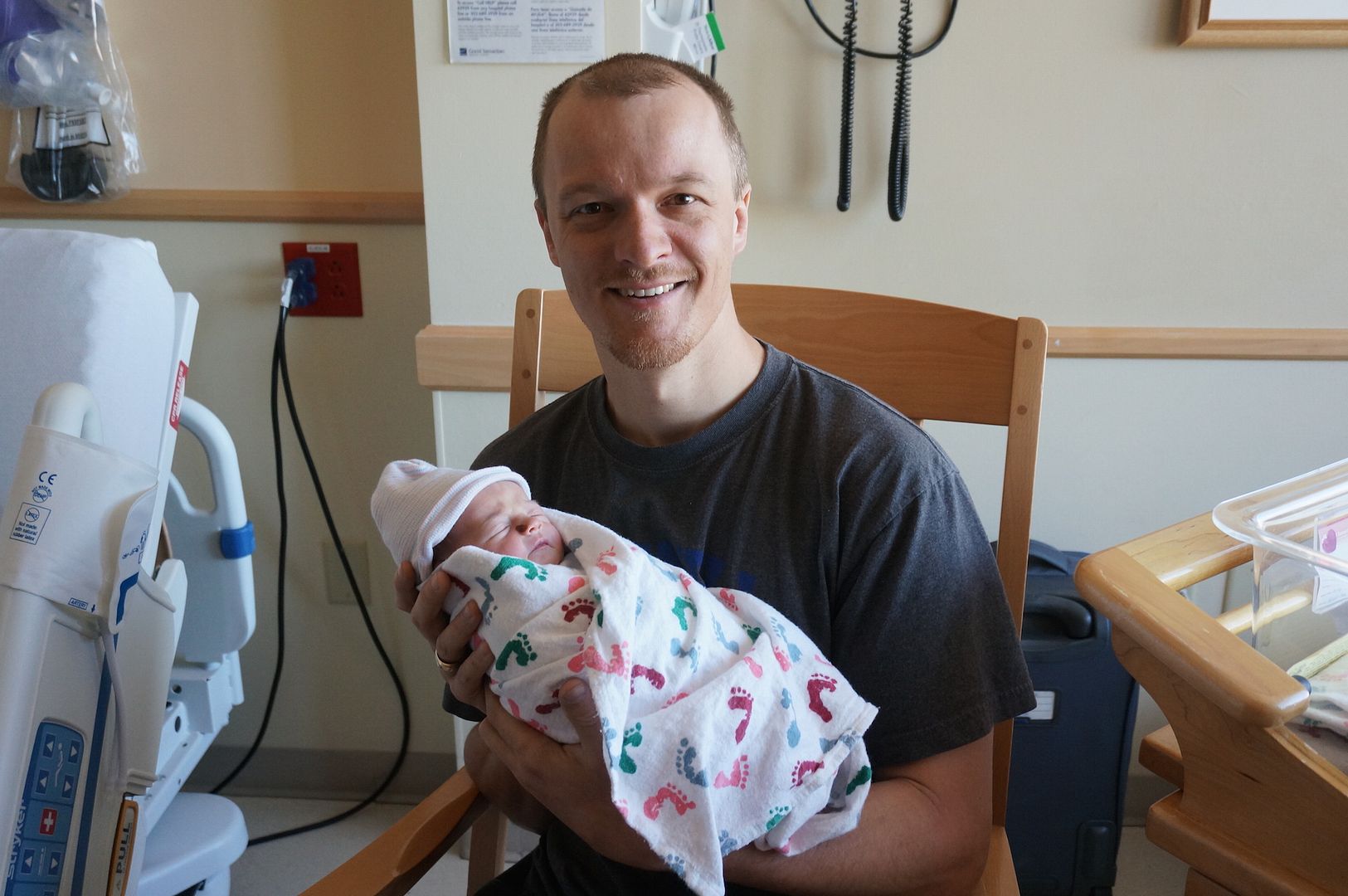 A proud dad.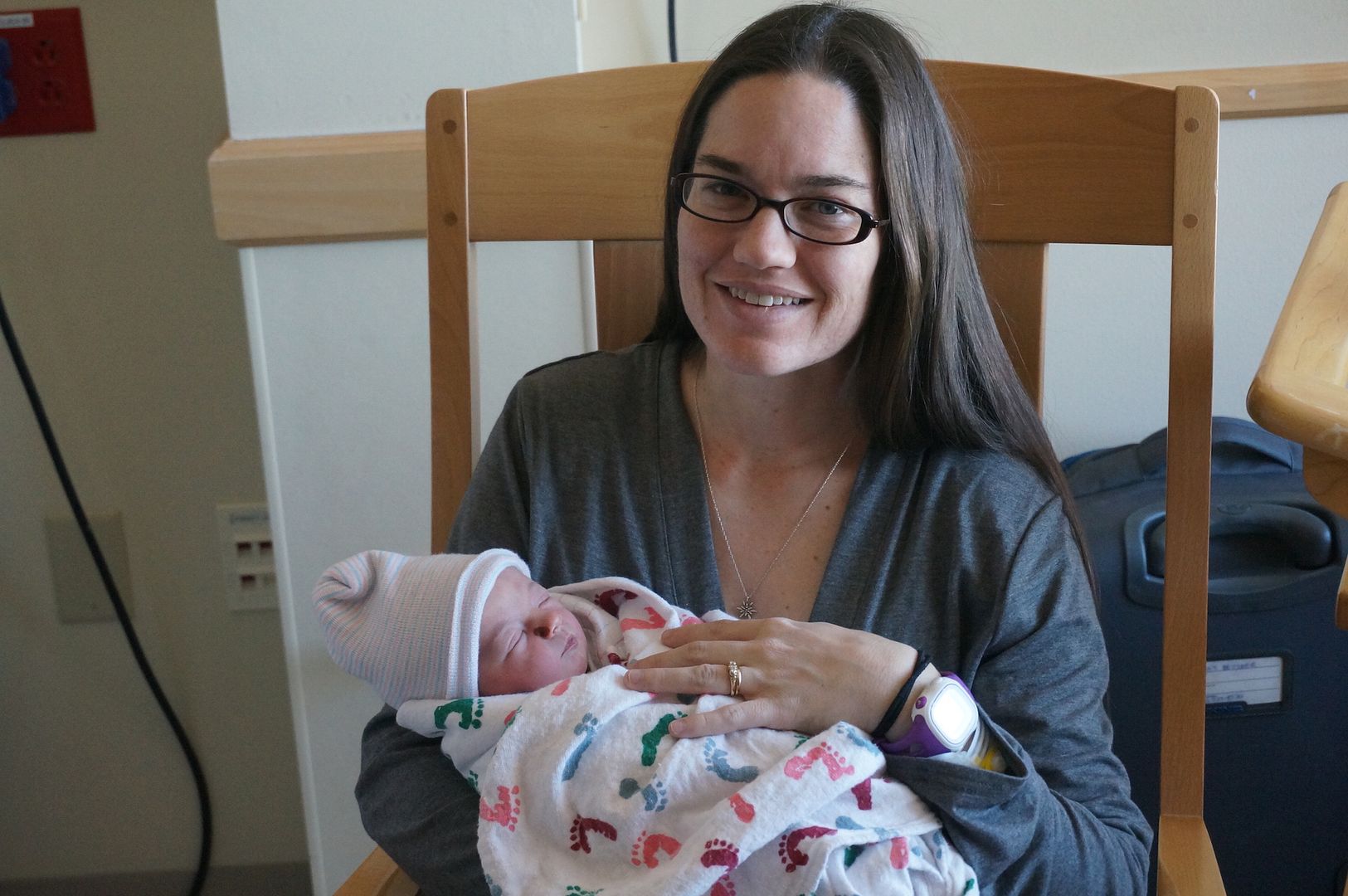 Lovely mother daughter time at the hospital.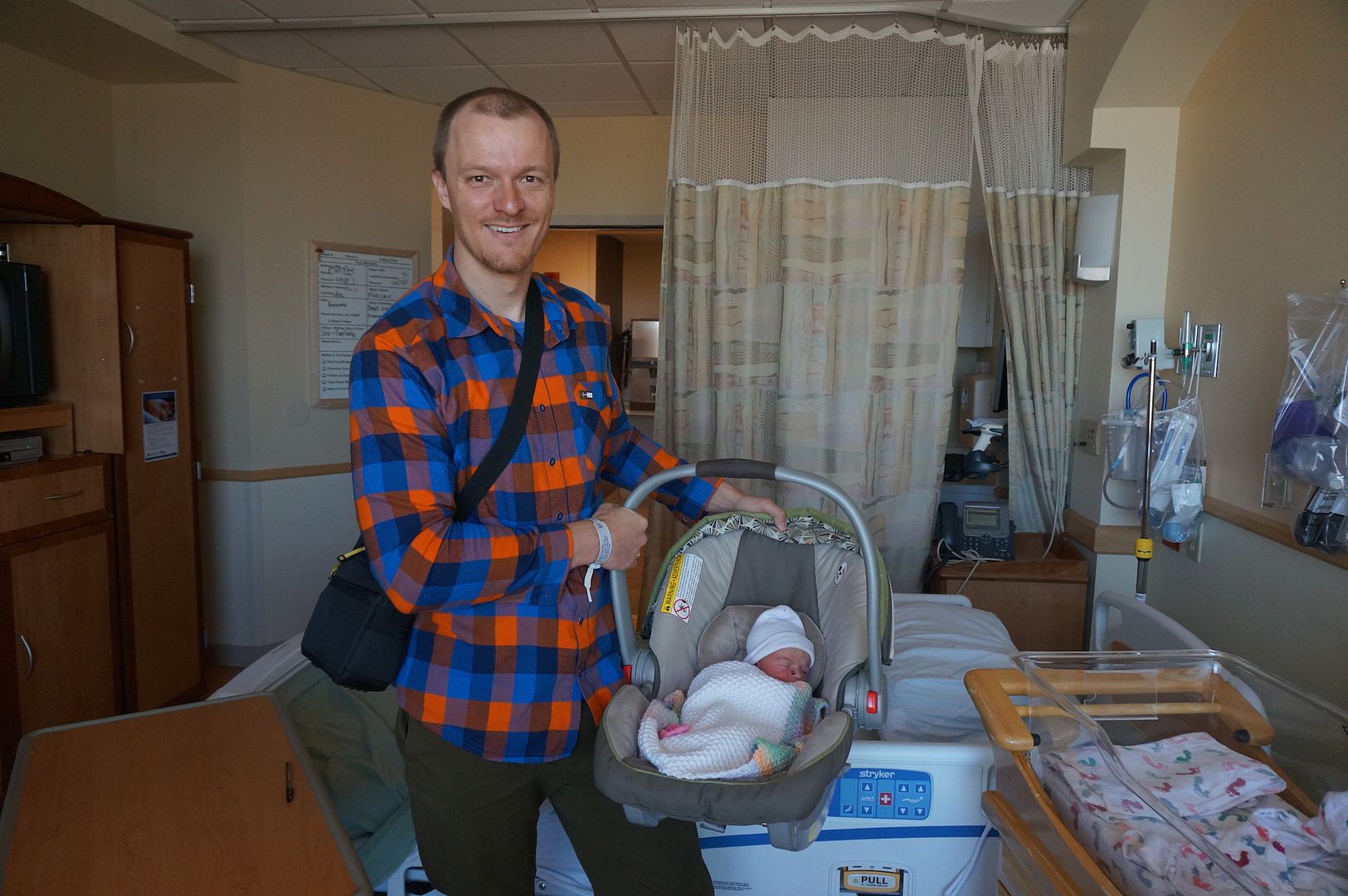 Ready to go home.
When we got home there was a lot of adjusting for all of us, but perhaps most for Marilyn. She really loves Marji, but is still trying to figure out the whole idea of having baby sister. She has been a bit more emotional, and has slept less (sometimes Marji's crying will wake Marilyn).
While at home we've had help and visits from many people. Grandma and Granddad Raffety were here and were a huge help. When they left Grandma Bettner arrived and helped. We've also had visits from friends, neighbors and honorary aunts and uncles. Unfortunately not all of them are pictured because, as I mentioned before, things are a little more chaotic with two babies. For instance, when Laurelle, Tim, Laura and Norm visited they had a wonderful time (Marji slept in Laurelle's arms for almost 4 hours) but I wasn't able to sneak in any pictures. Please know that we appreciate your visits and love even if you didn't get pictured in this post.
During her first month we learned quite a bit about little Marji. First, I think she is the only person in the Bettner bloodline to not have blonde hair. Additionally, she grunts and squeaks a lot, toots up a storm, gets incredibly warm when she eats or sleeps (which is most of the time), often has a very serious face, the birthmark on her nose is not malignant in any way (thank God!), she has a loud voice when she's hungry, and she can sleep through a train wreck.
Marilyn is very curious about her baby sister.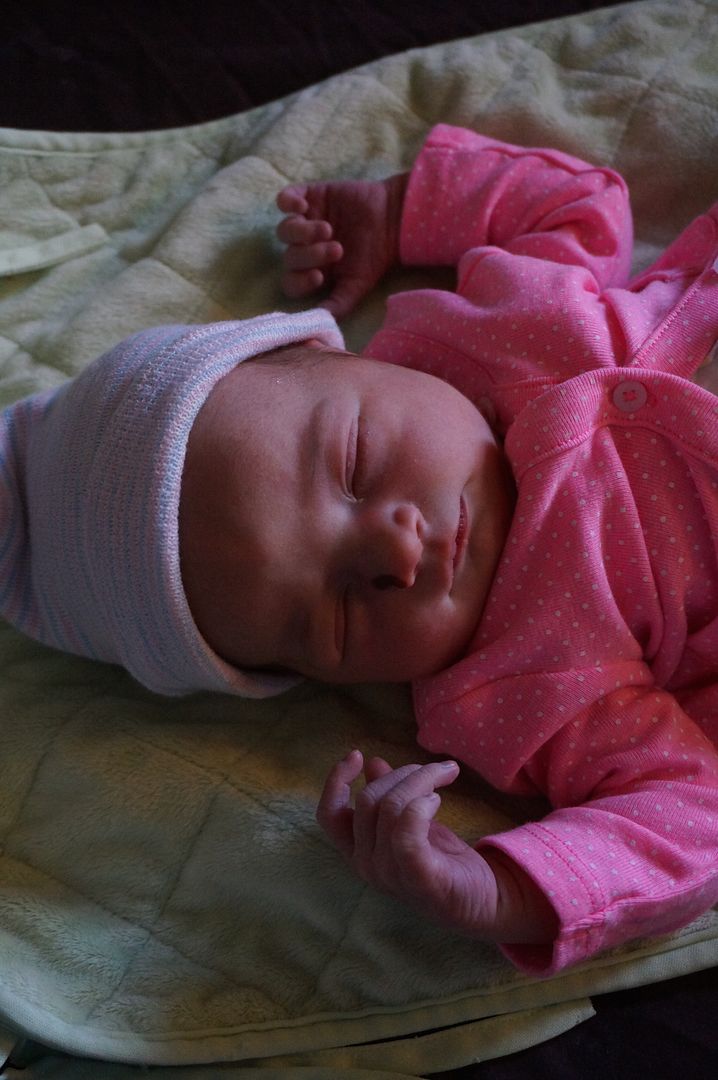 She sleeps a lot...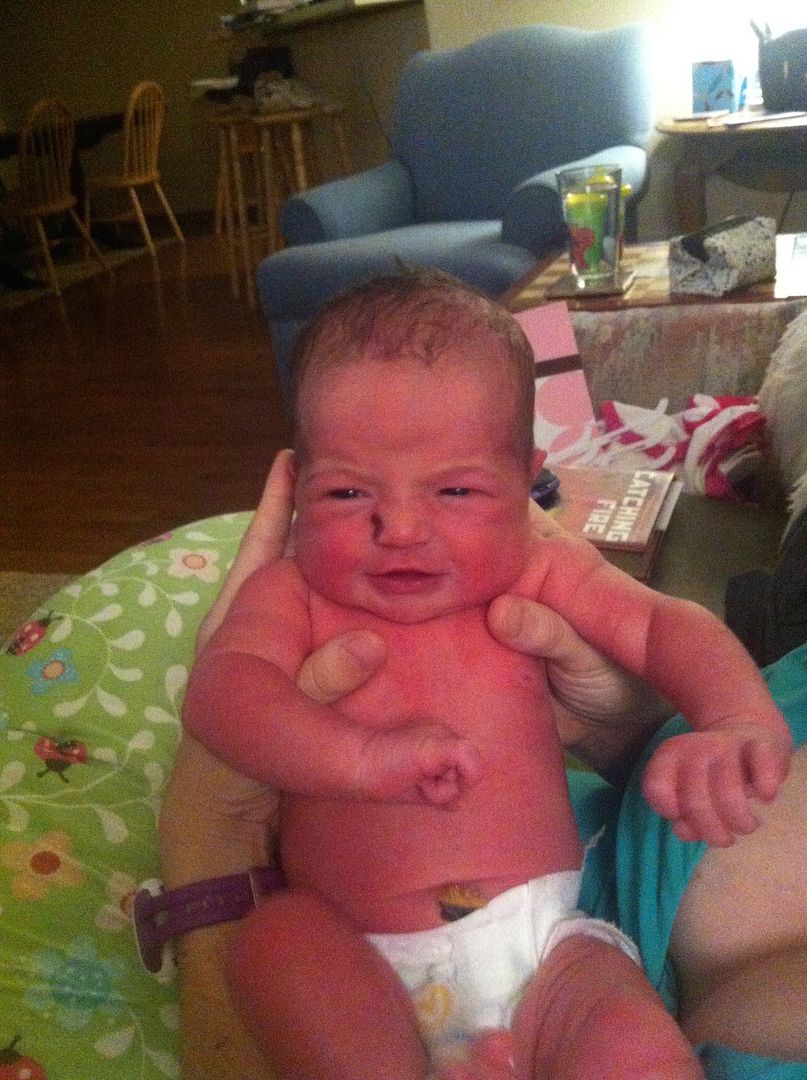 A very warm eater.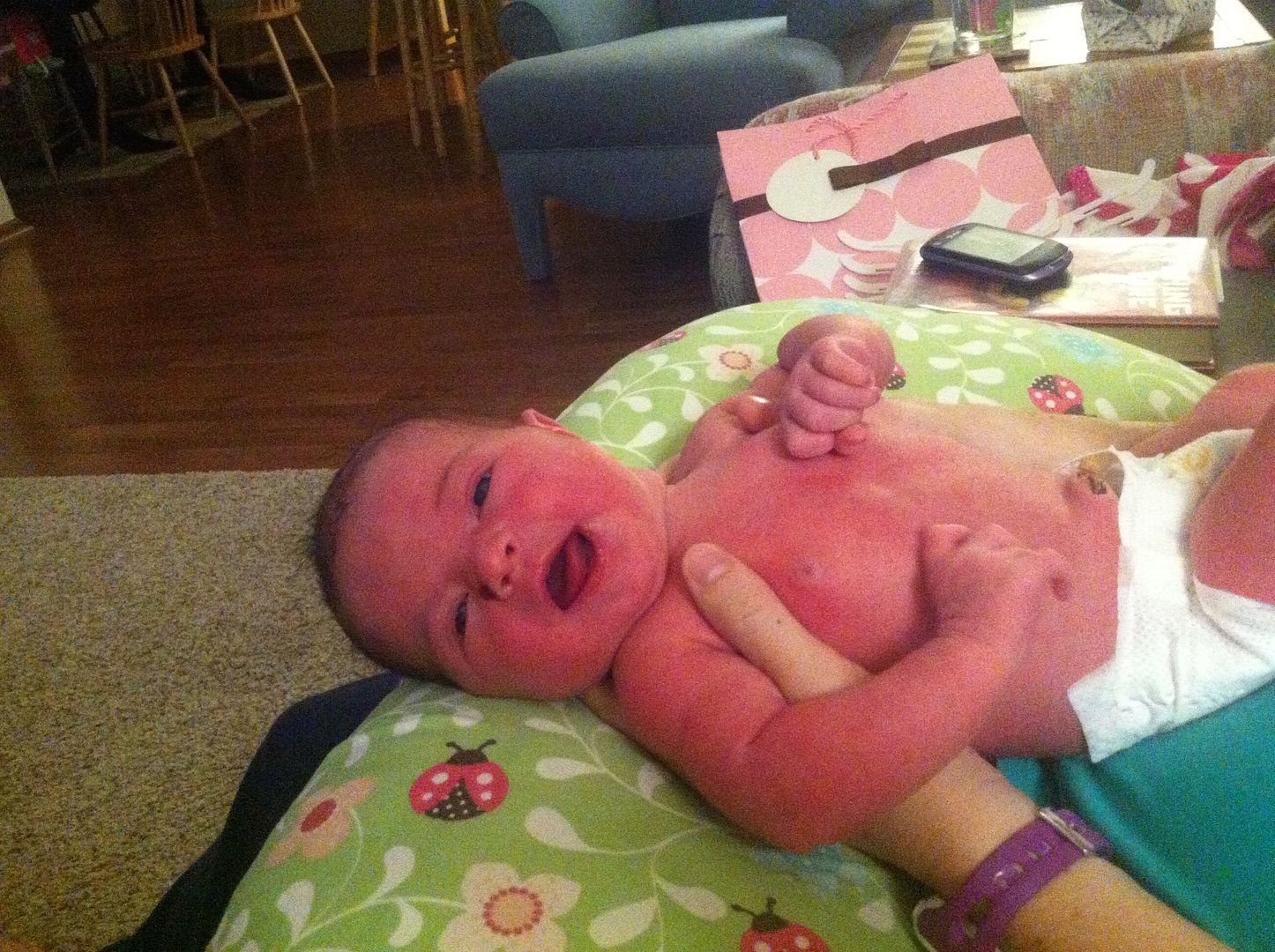 Warm, fed, and happy.
Our neighbor and friend to our girls, Gracie, holds Marji for the first time.
Granddad and Marji.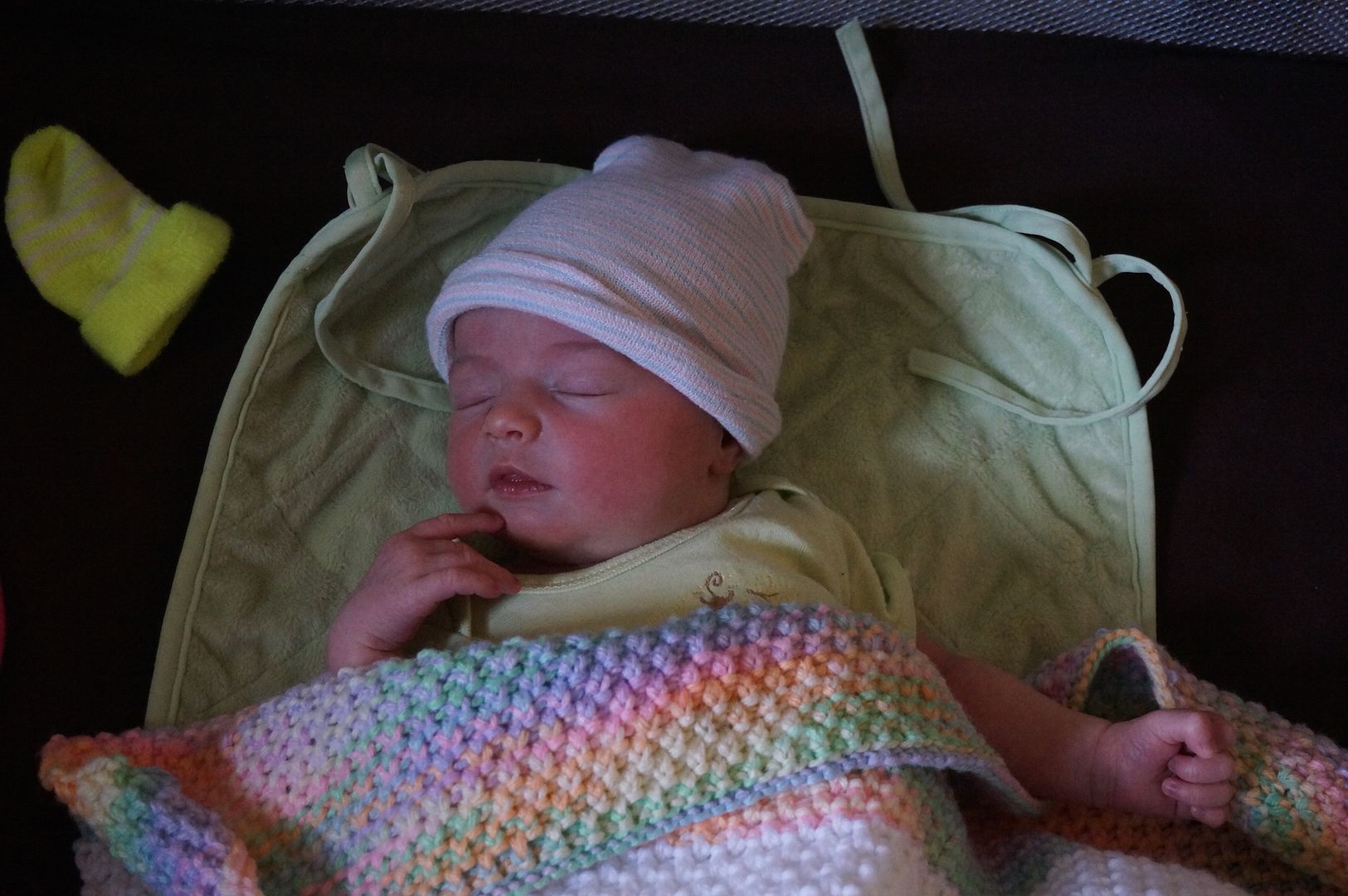 More cute sleeping.
Grandma and Marji.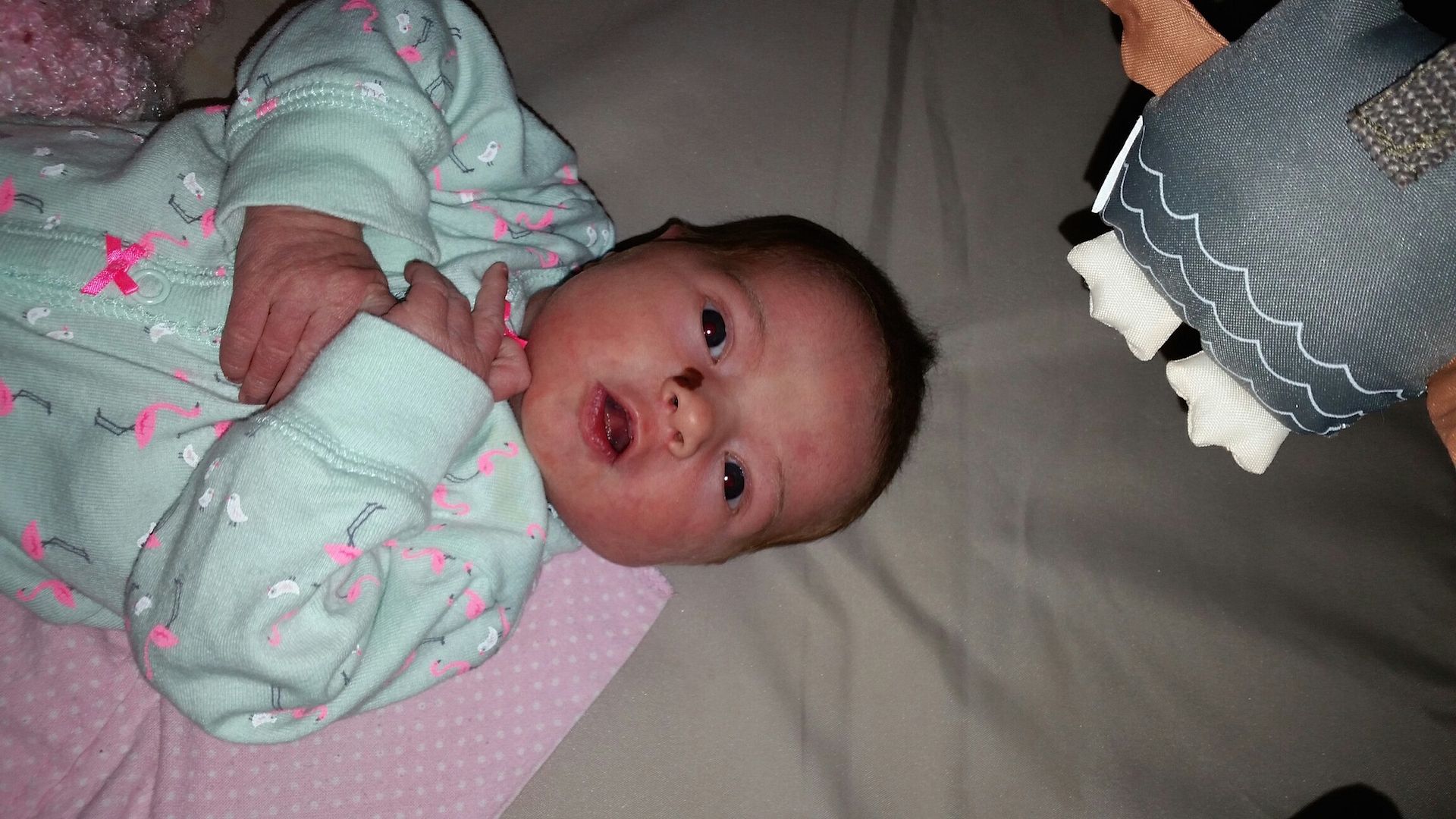 A rare wide awake photo.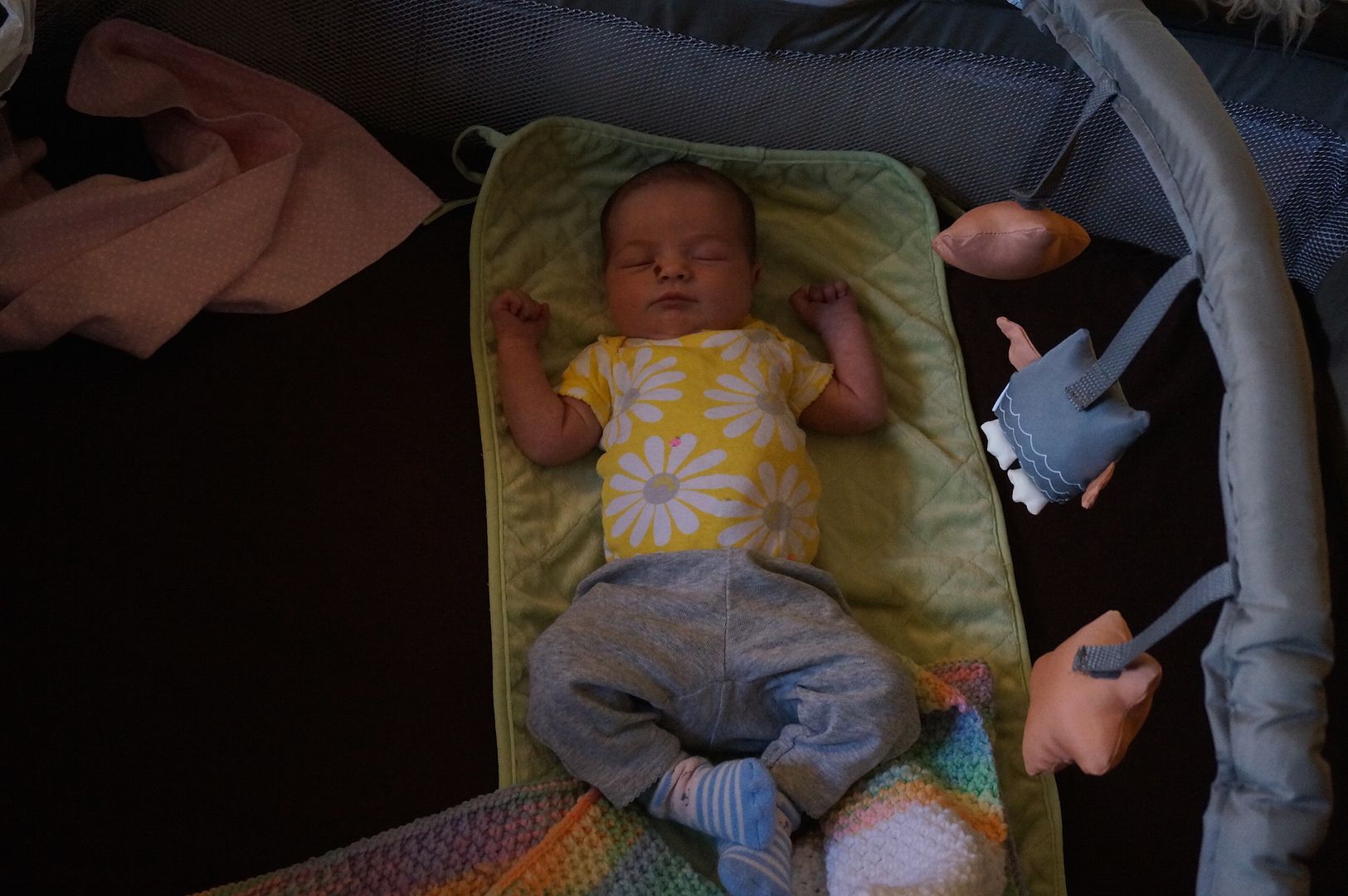 More sleeping.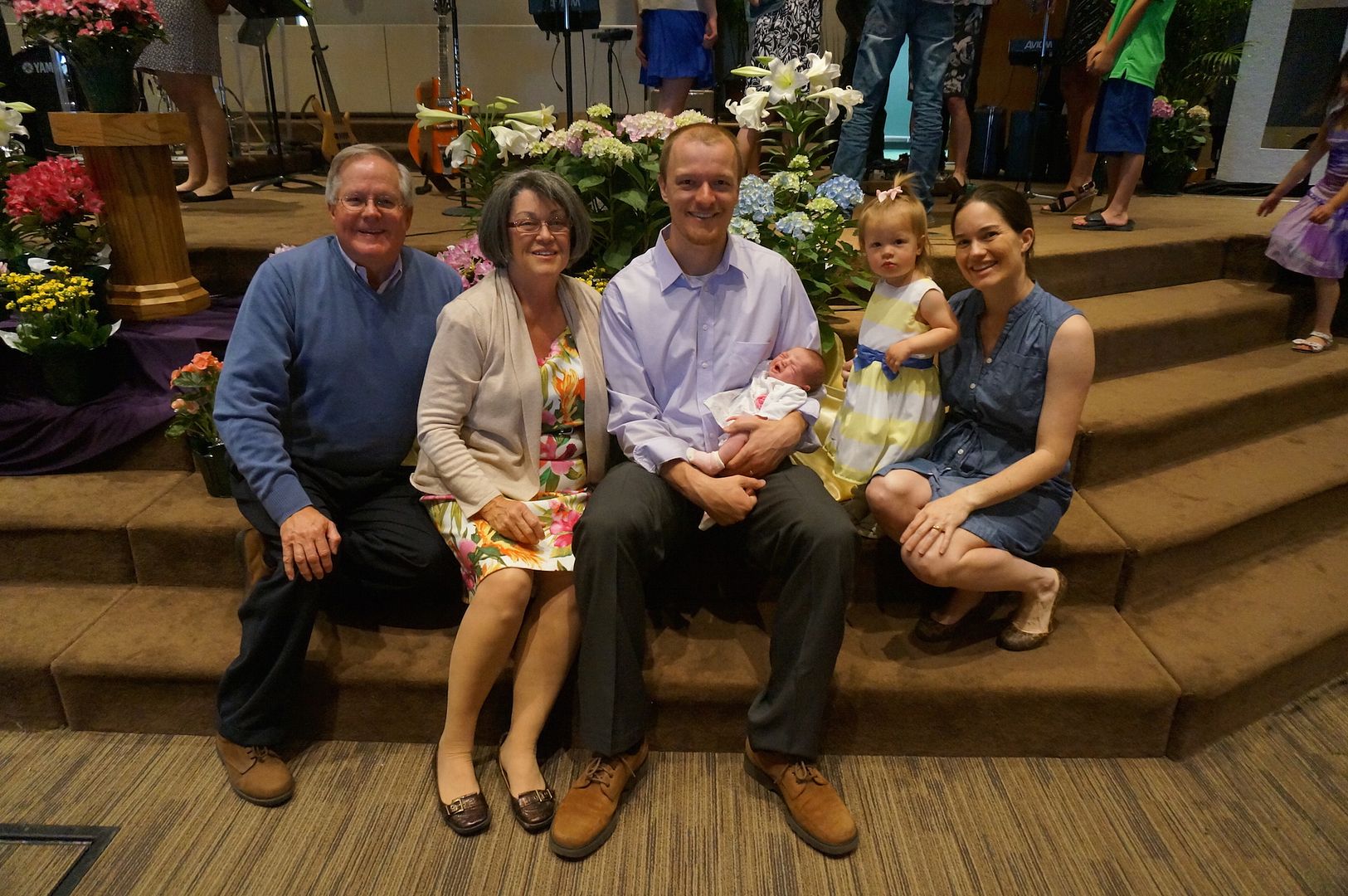 Marji's first church service.
More sleeping. She's very froggy legged.
Everyone on Grandma's lap.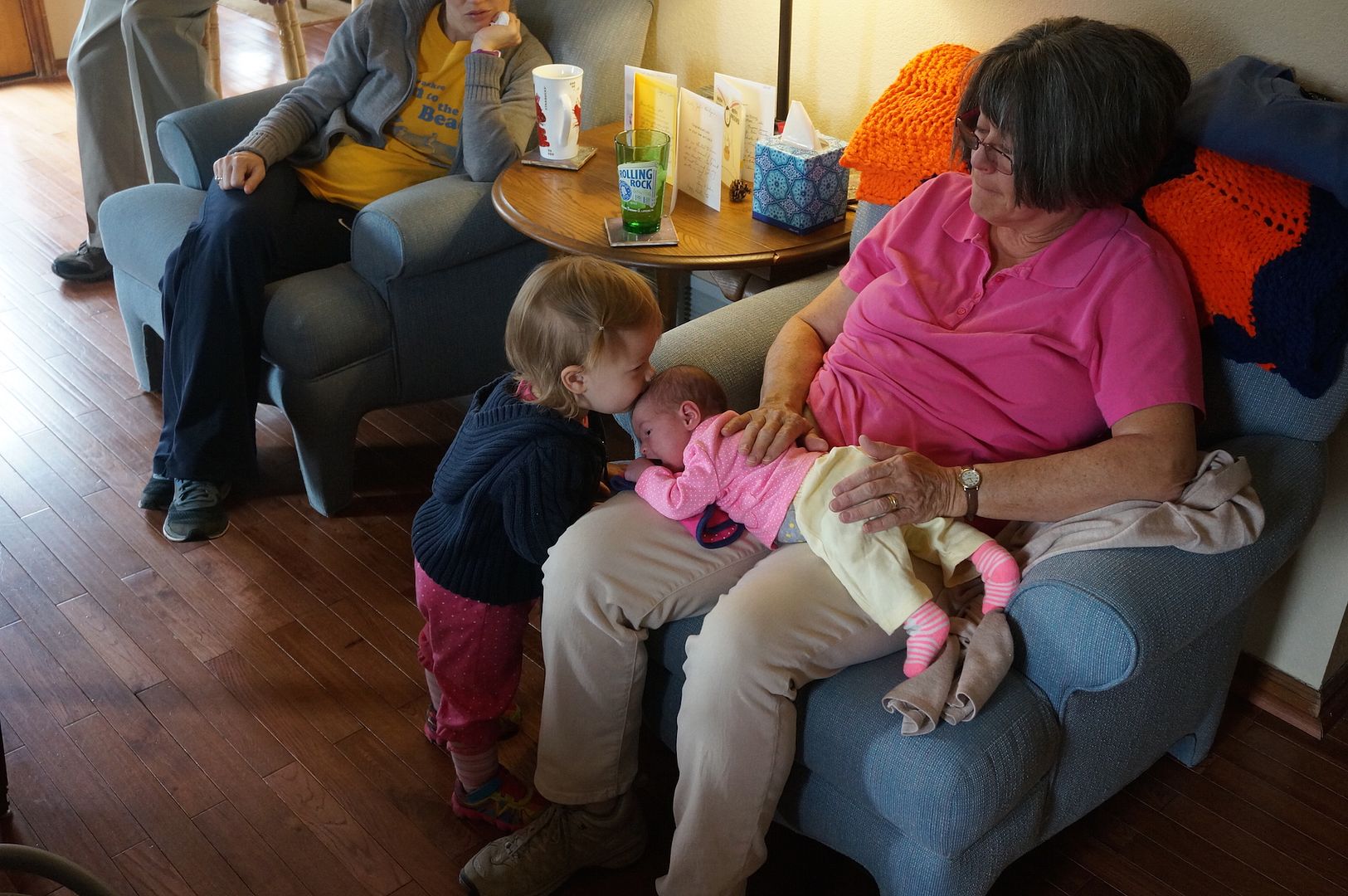 Sister kisses.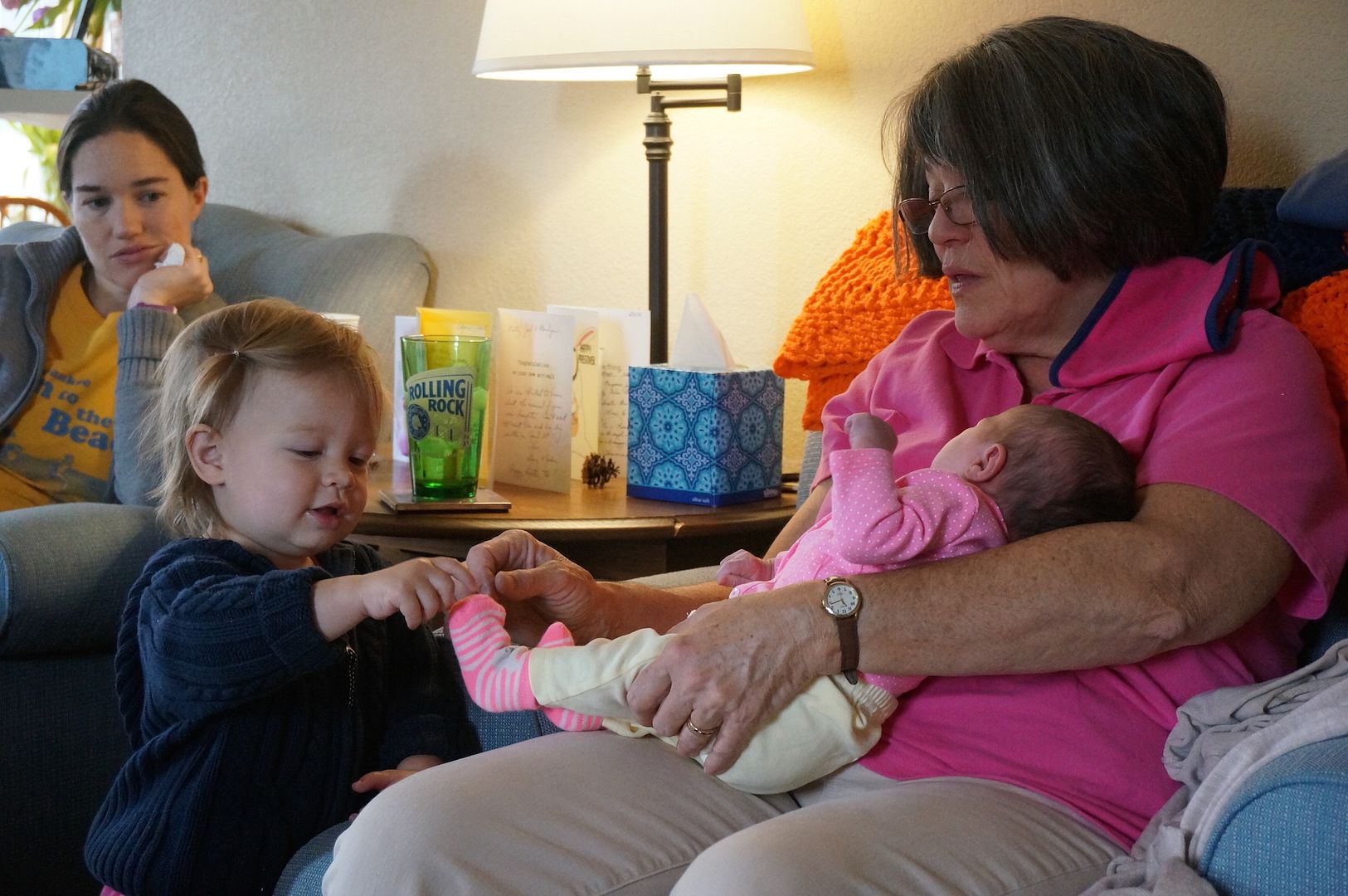 Marilyn focusing on Marji's feet so she doesn't poke her eyes.
The grand kids with Grandma and Granddad.
Grandma and Marji meet.
10 day weigh-in. 10 ounces gained!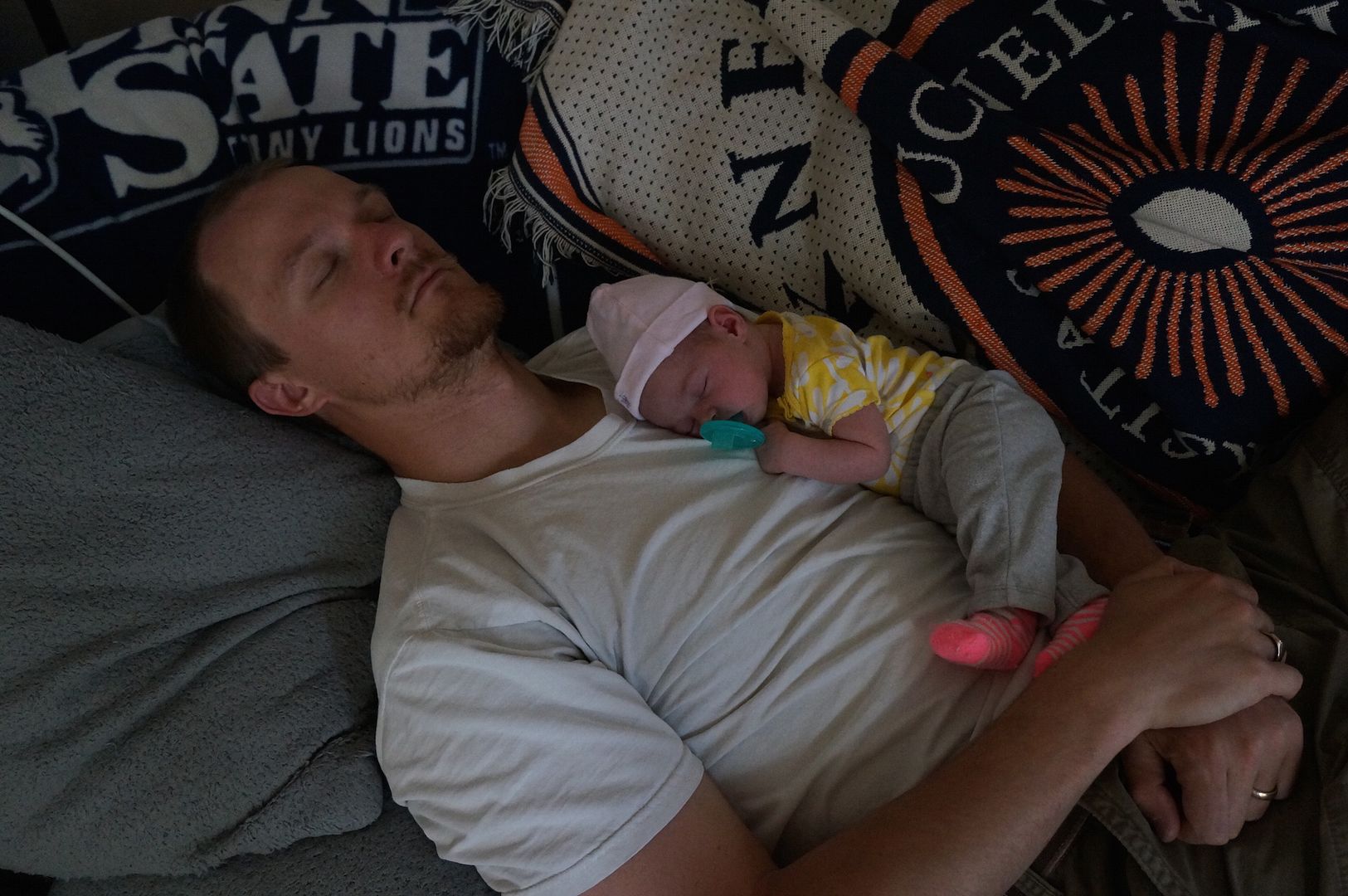 Daddy heaven.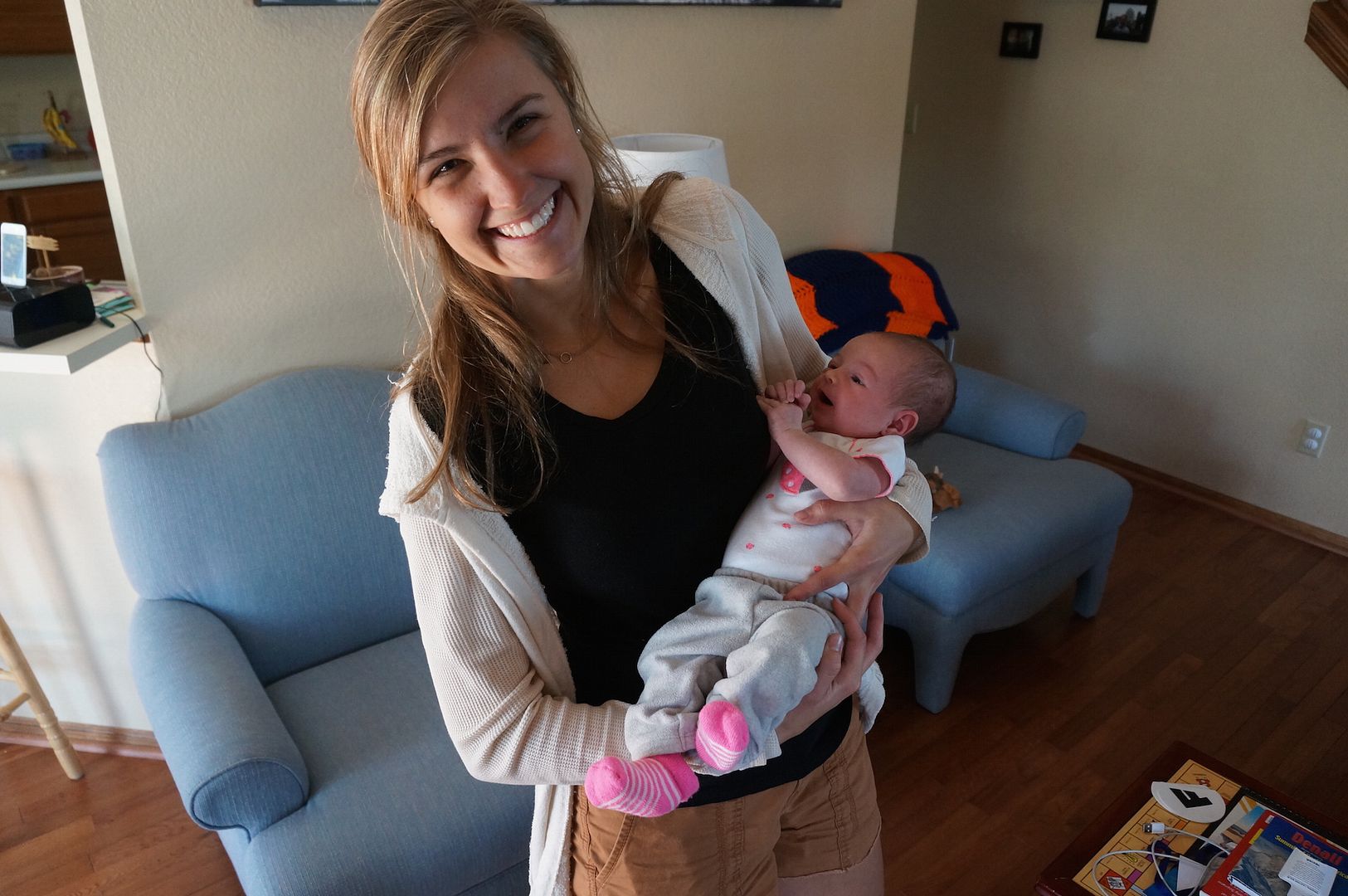 Marji and Gigi.
Marji and Uncle Jake.
Sister time.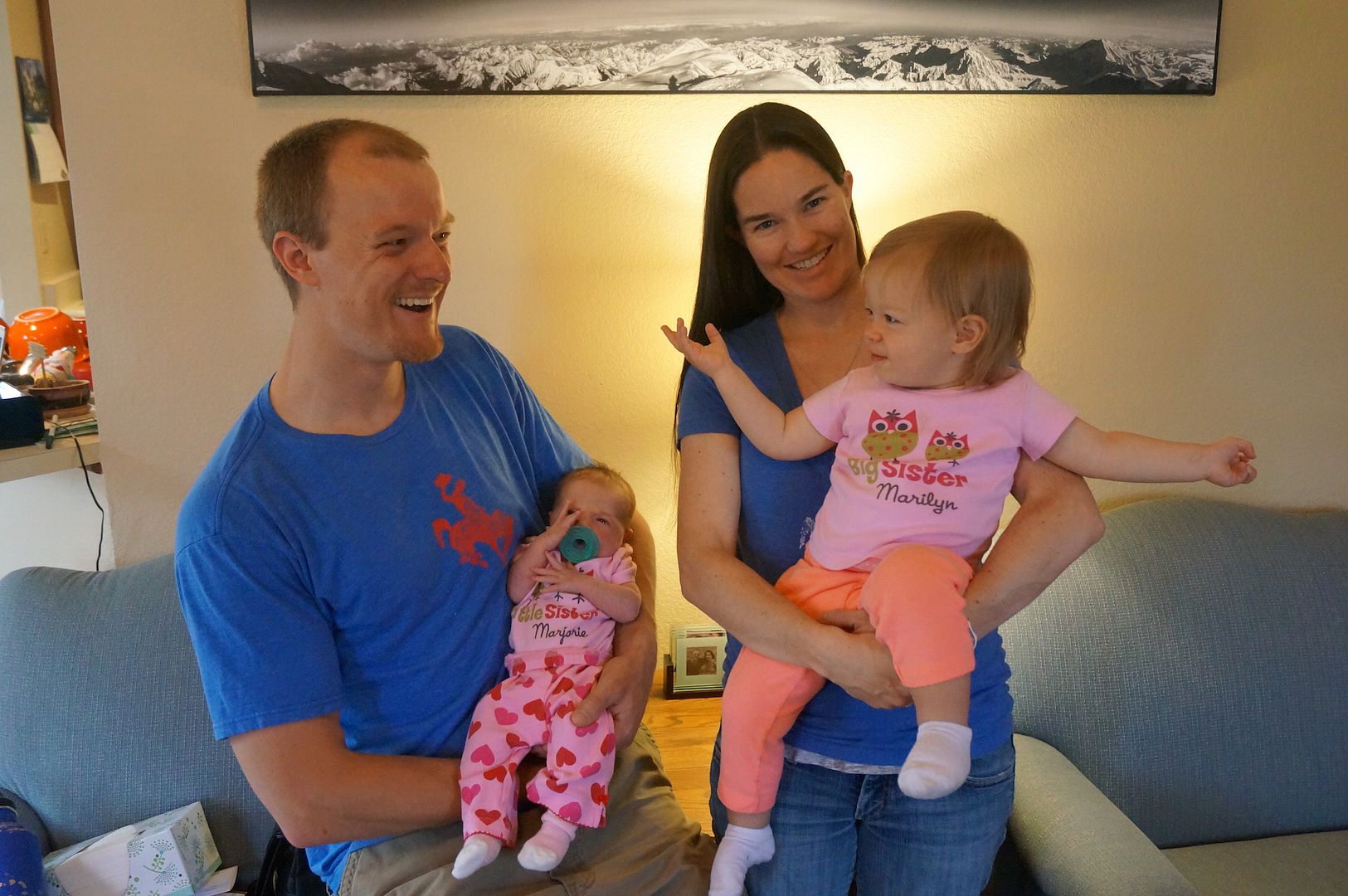 Family portrait.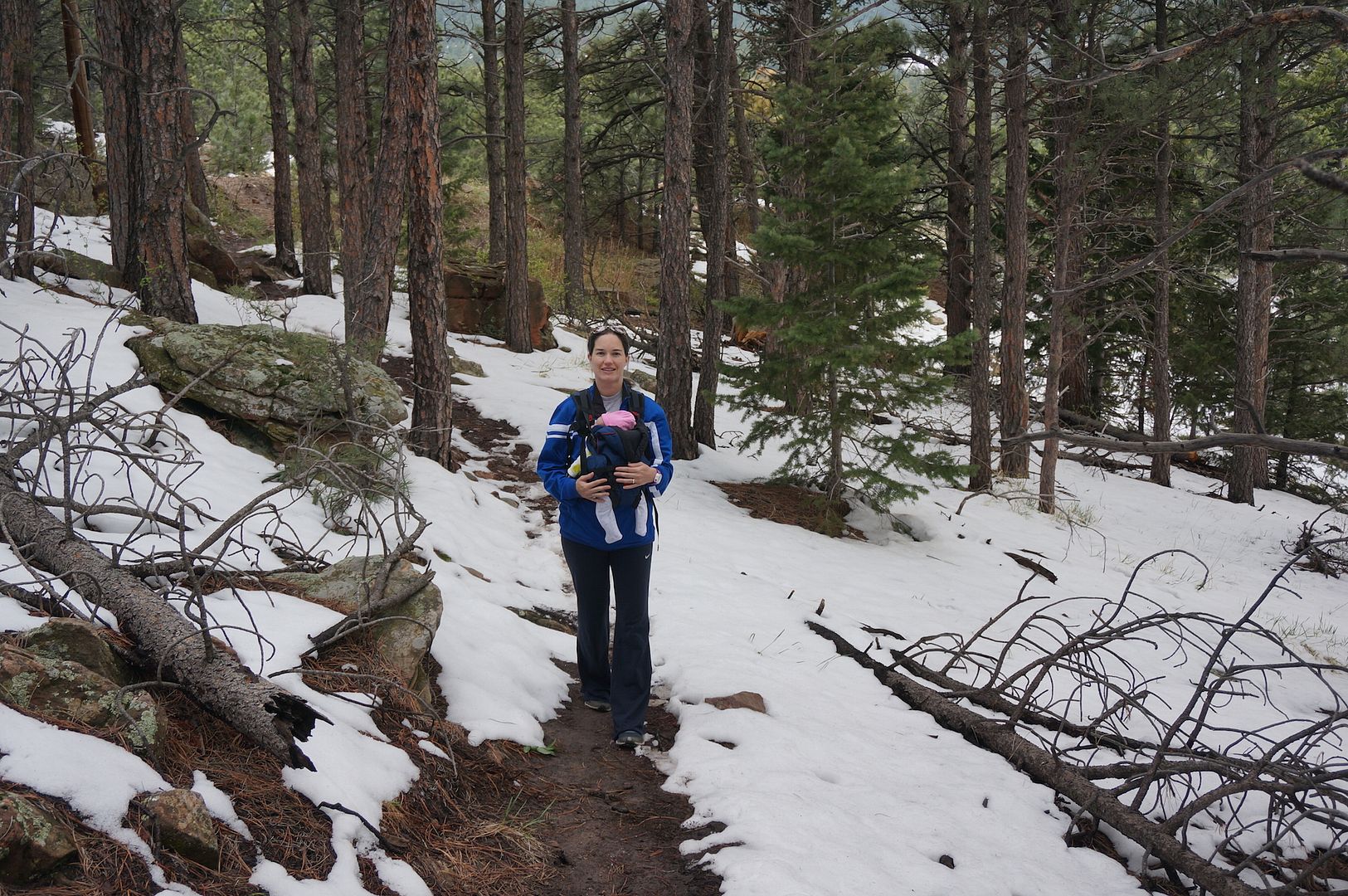 Marji's first hike.
She slept for most of the hike, so she must have loved it.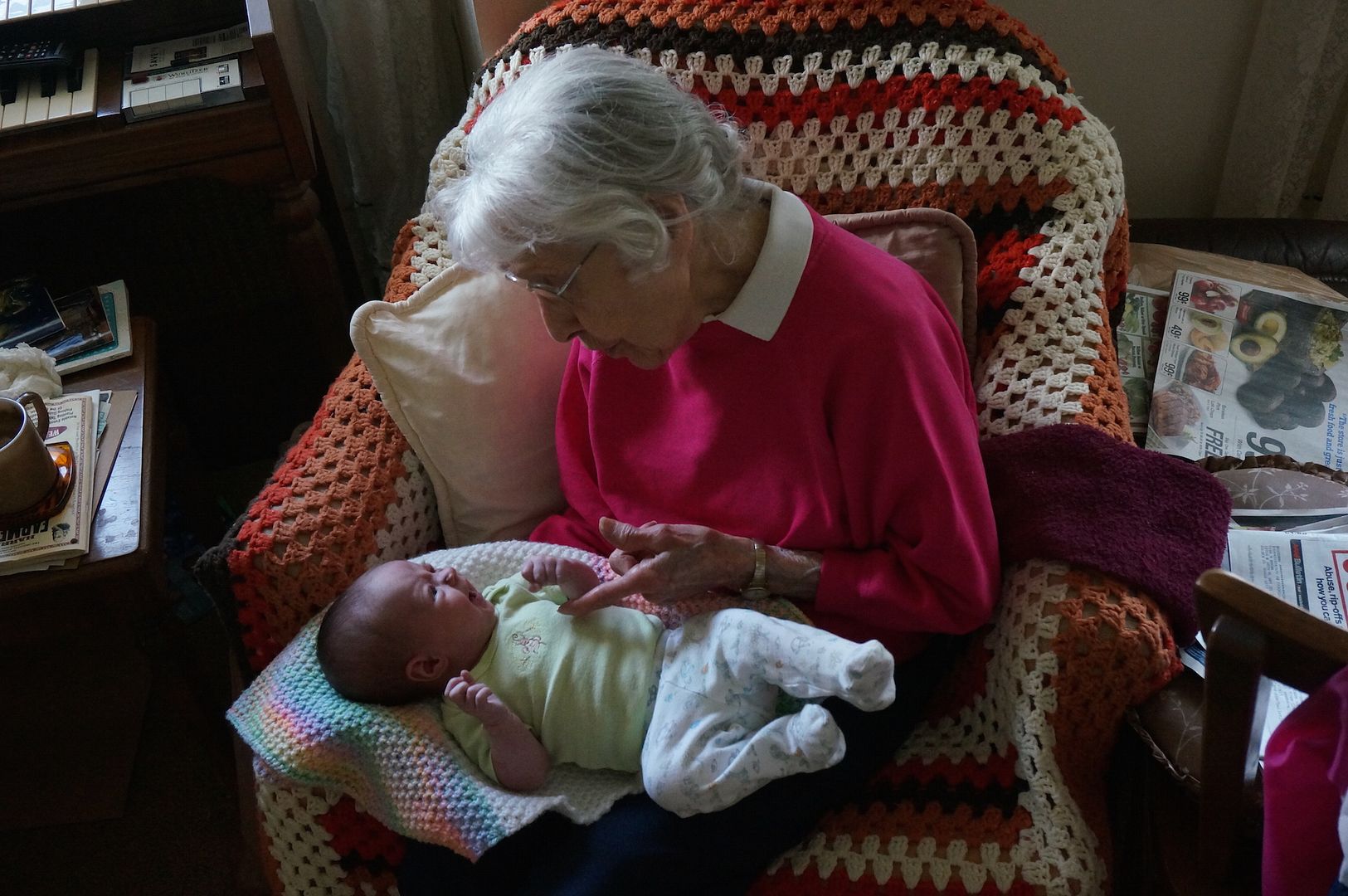 Meeting honorary Great Grandma Brown.
Mommy heaven.
One month old...and still sleeping.
1-month daddy daughter nap in the hammock.
Here's to many more months and years of loving my Marjorie Jeanne Bettner!