Like or Share this post.
Thursday, May 12th, 2011
- Earlier in the week the weather forecast called for rain and storms in the Cascades, so Thursday was a planned day for organization. As it turns out, the weather was quite clear on Thursday and it would have been a fantastic ski day. I checked the weather and clear skies were forecast for Friday (May 13).
With good weather in the forecast again I got in touch with Sam Lozier, Drew Tabke and Will Sumner and we made plans to ski Mount Baker the next day. I had never met any of them before, but they were generous enough to show me around their state and I gladly accepted. THIS is what the community of backcountry skiers is truly about!
After driving from Seattle we arrived in Glacier at 11 PM and "camped" for a few hours.
Friday, May 13th, 2011
- (FRIDAY THE 13TH!) After 3.5 hours of sleep we woke up at 4 AM and met Sam, who came from his home in Maple Falls. We drove as far up the access road as possible but due to snow we were still about 3 miles from the normal trailhead. Undeterred we loaded our packs and made our way up.
NOTE: Final videos will be created AFTER I finish this trip. Enjoy the previews, but there is better stuff coming!
Mount Baker, like all the Cascade volcanoes, is a hulking and stunning peak which provided a wide variety of scenery on the ascent.
The views were stunning and the company was good.
We came to Mount Baker with the intention of skiing the Coleman Headwall – a steep, exposed and burly line. However, during one of our many snack breaks we saw a large natural avalanche tear directly down the line. The wind was loading snow above the line quickly and since the whole thing didn't avalanche there was still a huge danger of it happening again. We started planning a different descent route.
The Coleman Headwall.
Photo by Sam Lozier
Drew watching as an avalanche tears down part of the line we wanted to ski.
Wind continuing to load about 30 minutes after the avalanche.
Photo by Sam Lozier
As we got closer to the summit col an aesthetic NE line with good pitch and exposure presented itself. However, the snow above it seemed questionable and it appeared to have a small wind loaded convexity. We decided to check the snow at similar elevation and aspect on our ascent and make a decision. Unfortunately, all of the snow at that elevation and aspect was large, hard-frozen rime and ice. Ultimately we opted to ski the Roman Headwall, traverse to Heliotrope Ridge, and ski down from there. Although it is not the most intense ski descent on Mount Baker, it was still a lot of fun and we thoroughly enjoyed our 8000'+ vertical descent.
Skinning to the summit col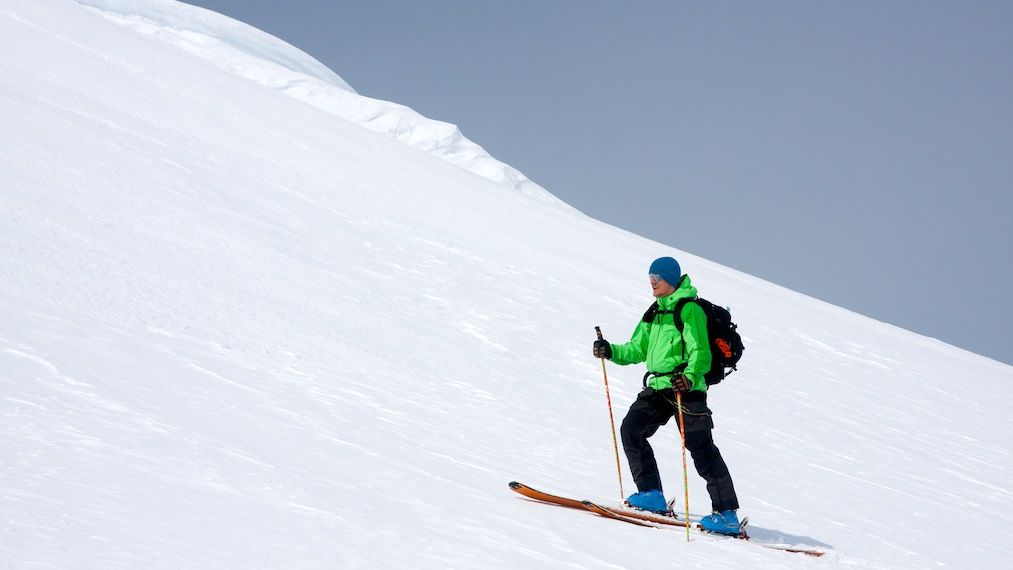 Photo by Sam Lozier
Booting up the Roman Headwall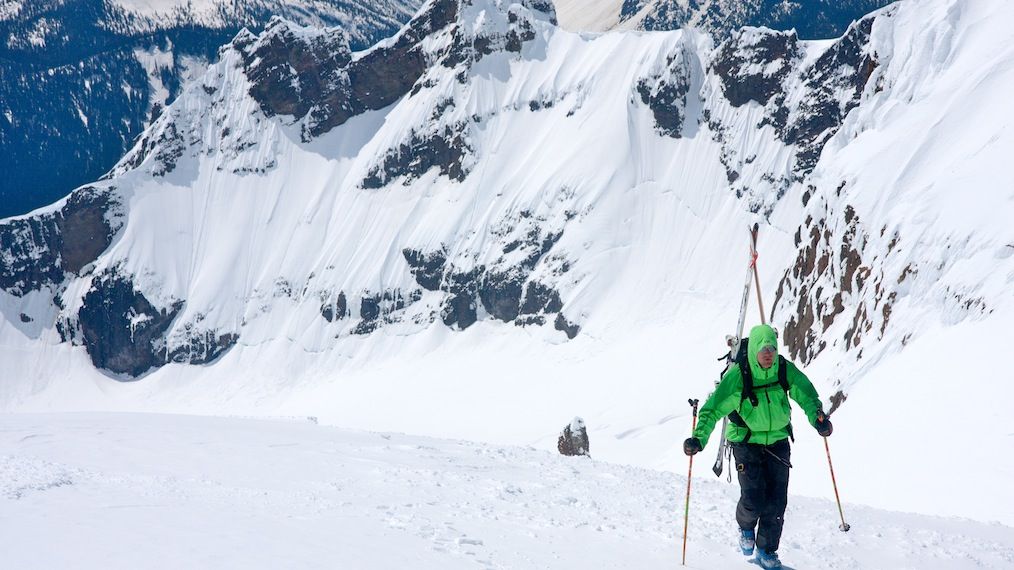 Photo by Sam Lozier
At the summit, getting the skis off of the back and onto the feet!
Descent pics.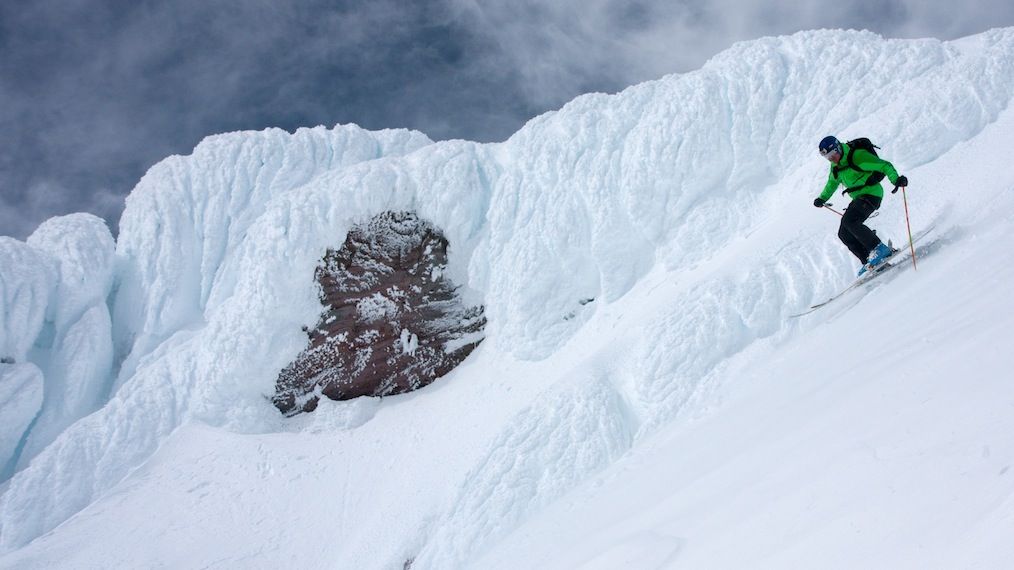 Photo by Sam Lozier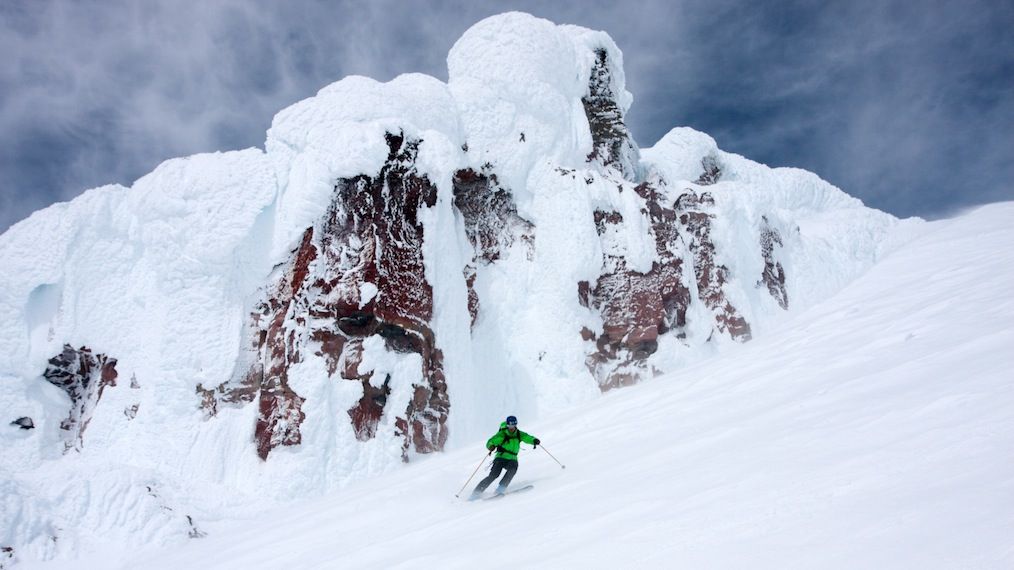 Photo by Sam Lozier
Photo by Sam Lozier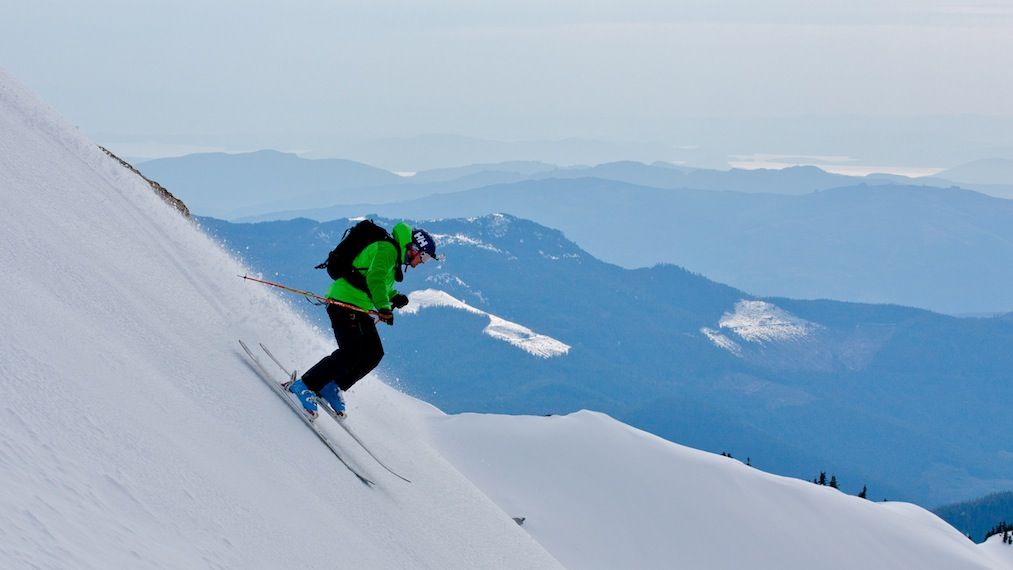 In Maple Falls we ate a well earned and delicious double-cheeseburger at The Slide restaurant before driving back to Seattle. Upon arrival at the apartment I was staying at I packed for Hawaii, took a shower, checked my emails, then got about 4 hours of much needed sleep.
Beta
Saturday, May 14th, 2011
– After sleeping for 4 hours I woke at 6 AM and made my way to the airport for my flight to Hawaii. I have the honor of being a groomsman in the wedding of my great friends Doug Klepacki and Meghan Burke.
Quite tired from a lack of sleep and hard physical activity I was able to catch about 45 minutes of sleep on the plane (something I'm not normally able to do!). I just might be able to catch up on some more rest while I'm here...