Like or Share this post.
In like a lamb, out like a lion...that sounds about right.
At the beginning of March my skiing crew and I were able to reap the rewards of late-February's powder in Colorado. Once we had burned through most of it, the "lamb-ish" weather at the beginning of the month changed things significantly. High temps and scant snowfall nixed most of our cliff dropping and powder skiing. Instead, I used this time to ski higher alpine lines with good friends in more of a ski mountaineering style. We didn't climb/ski anything extremely technical, but the weather and snow conditions allowed us to make descents that would otherwise be too risky or too difficult to reach.
At the end of the month, March's "lion" showed. Just as I had eased into a ski mountaineering mode the weather shifted and several storms and cold temps hit the state. Right back into powder and cliff jumping mode! Even though it came in late-March, the snow from these storms was some of the best of the season.
Have a look-see for yourself.
Here are some pics:
First drop of the month on the morning of March 1st! I went pretty big and ended up landing well below and to the left the v-shaped tracks you can see below.
Biggest cliff of the month. On this one I landed right by horizontal the ski track that you can see below.
Getting stuff put together.
After ~6 miles of climbing this was the first view of our goal - the "Deming Drop."
Pushing into the entrance of the Deming Drop is around a 50 degree pitch. Very fun!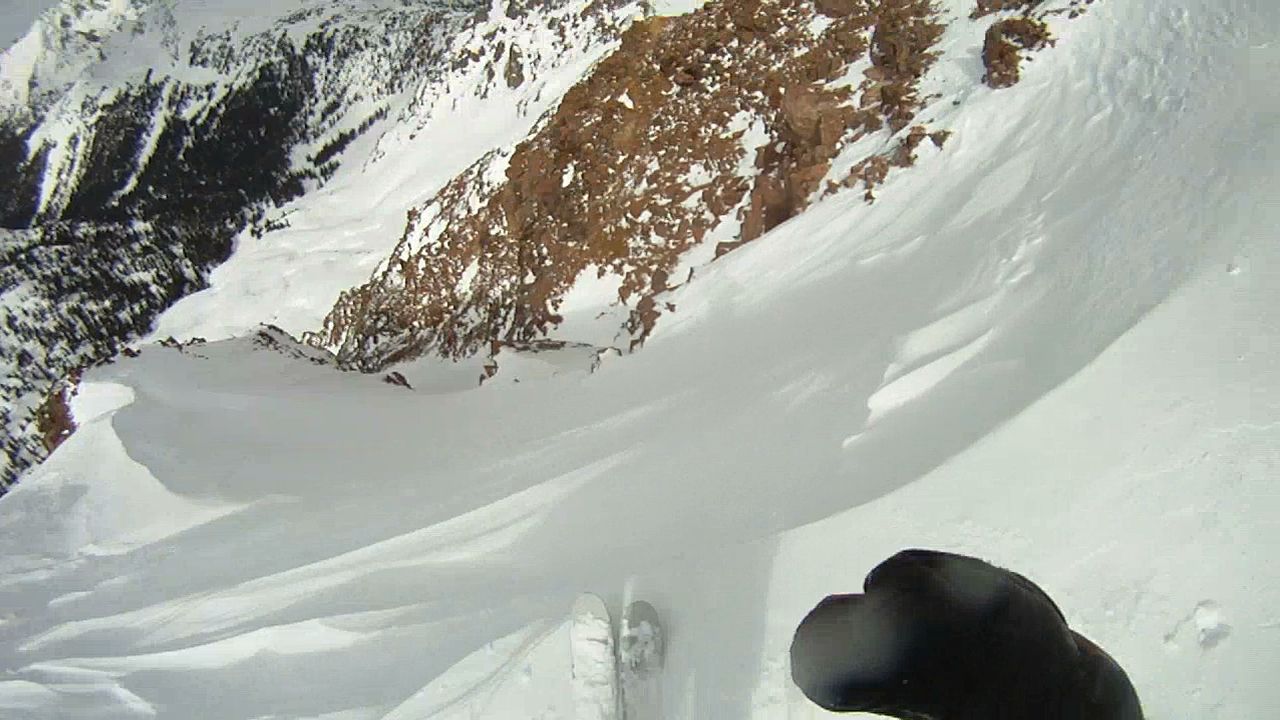 Once in between the rocks on the Deming Drop the snow was fantastic. Lots of slough was moving which added to the thrill of the descent.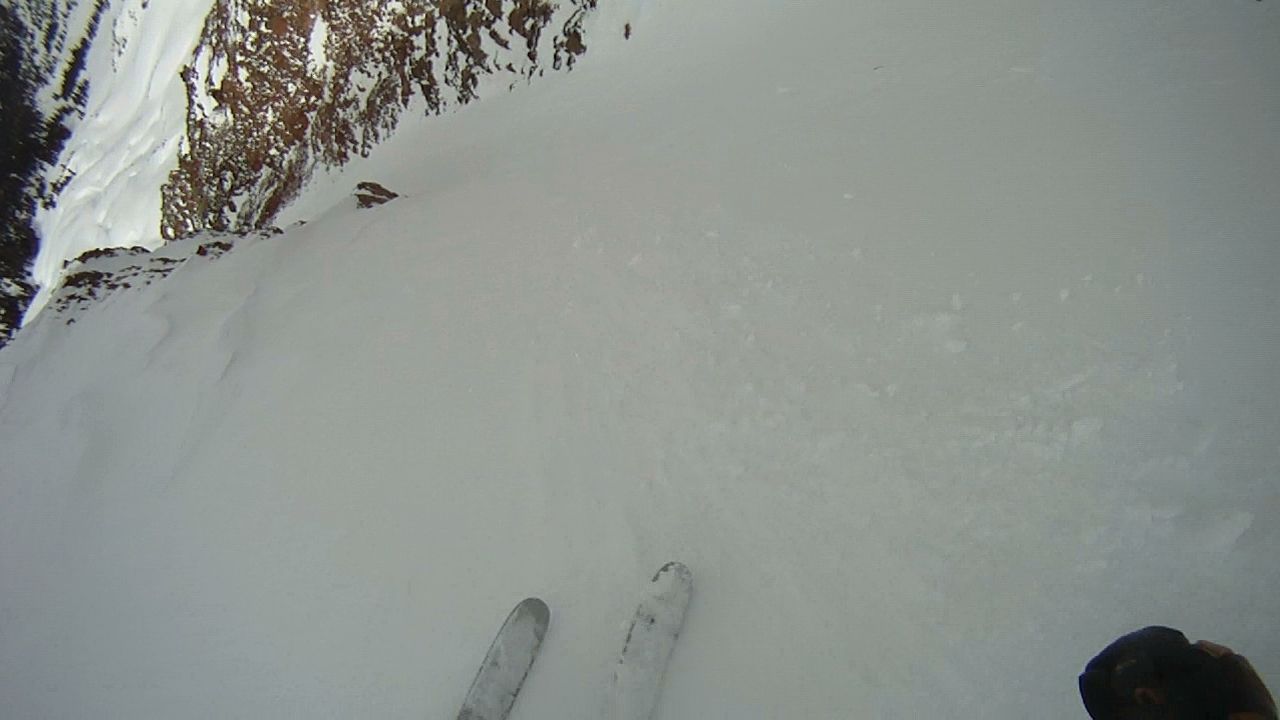 Getting artsy and creative. This pillow wasn't supportive at all and I ended up punching the log with my skis. It will make good blooper reel material for later.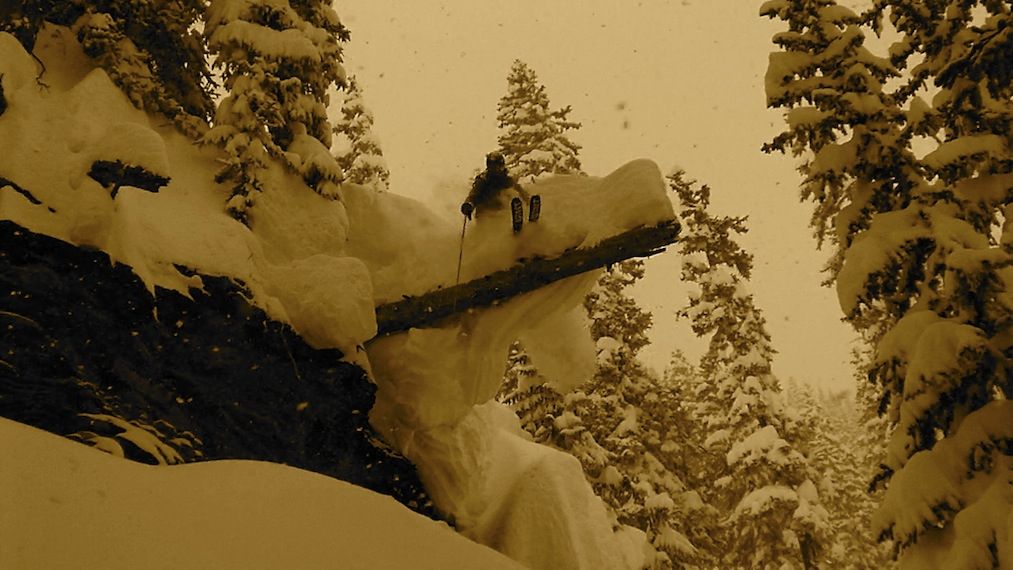 One of the best cliffs of the year. Not all that big (~25'-30') but the turns into it were insanely deep and the slough-water-fall coming down on skiers right provided a beautiful aesthetic. The landing felt like being caught by angels.